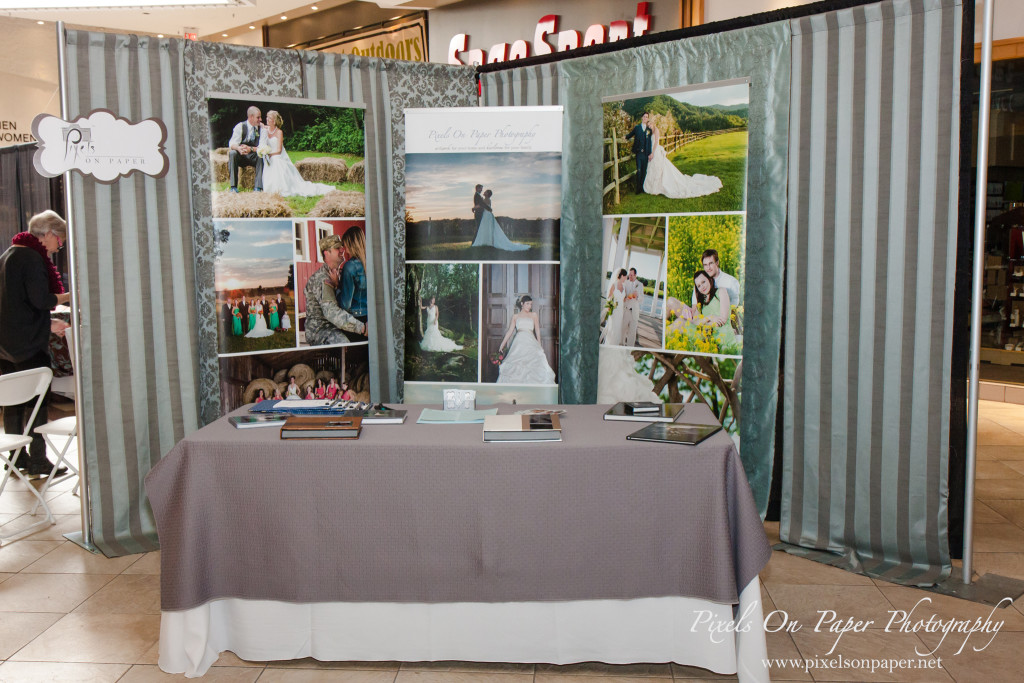 We've met more wonderful clients at bridal shows and expos than we can count. We've set up our area and then spent the day chatting with brides-to-be, their moms and friends and future mothers-in-law and booking weddings, bridal portraits and Quinceañeras. But honestly, we've booked all sorts of other events and portrait sessions, so if you're planning an event in 2017, either of these shows would be worth your time as you build on ideas and search for excellent vendors.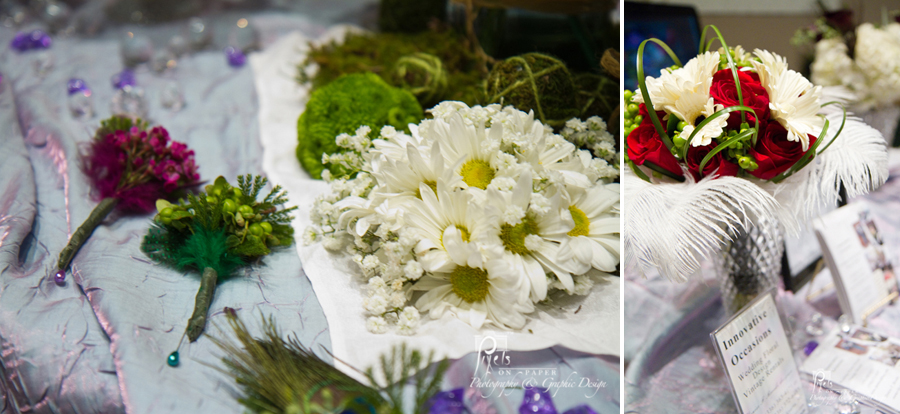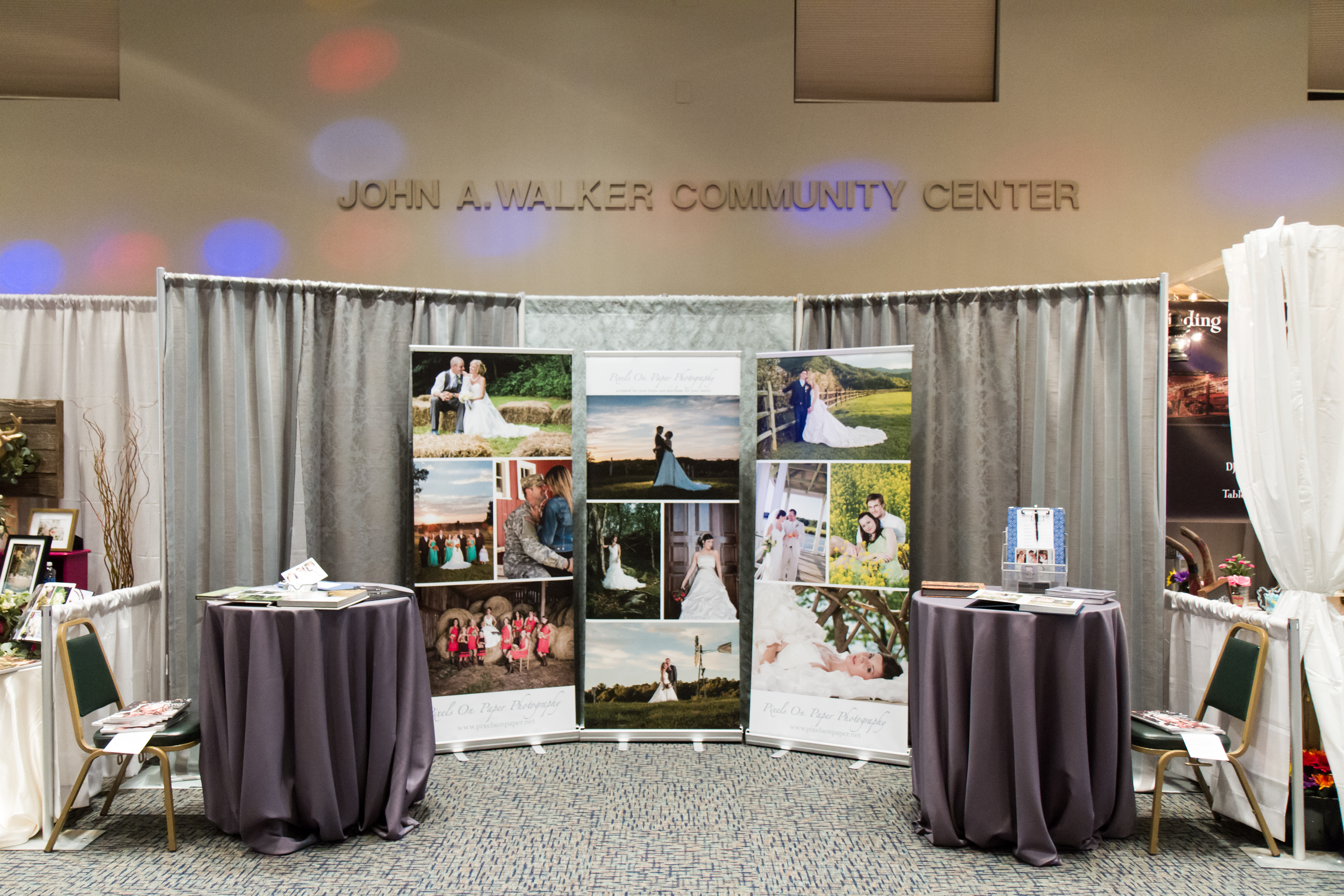 Some serious lifelong friendships were born in little wedding expo booths, so we're proud to announce two that are coming up in a few weeks. The Ashe Bridal and Special Event Fair is Sunday March 5th from 12-4 at Ashe County High School – less than a month away.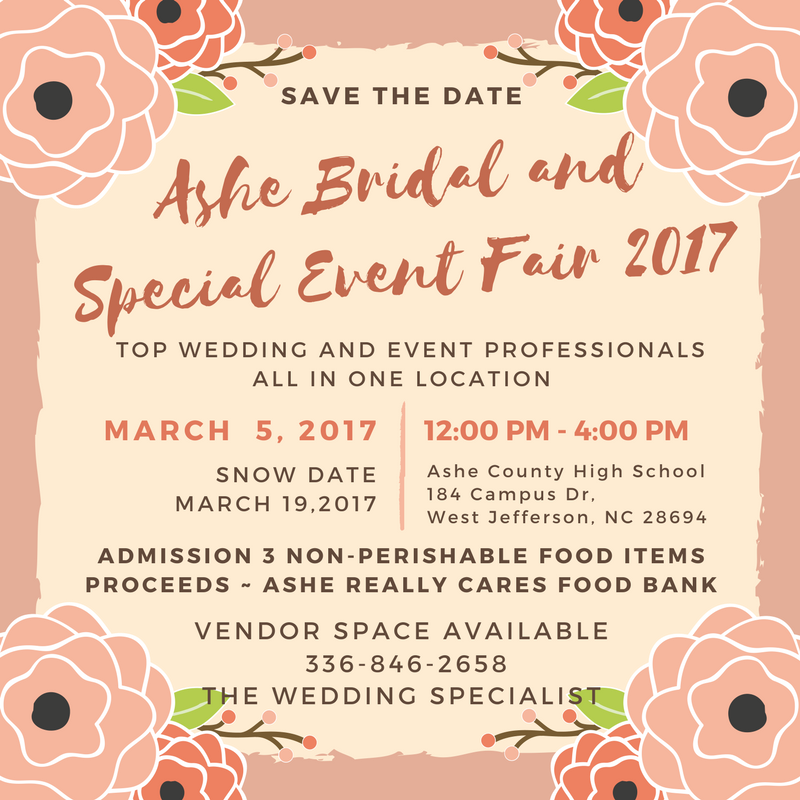 The Wilkes Wedding Expo is another special event we've loved to participate in and we'll be there again this year. Join us on March 12 from 1-4 at The John A Walker Center in Wilkesboro. Click here for tickets to the Wilkes Wedding Expo.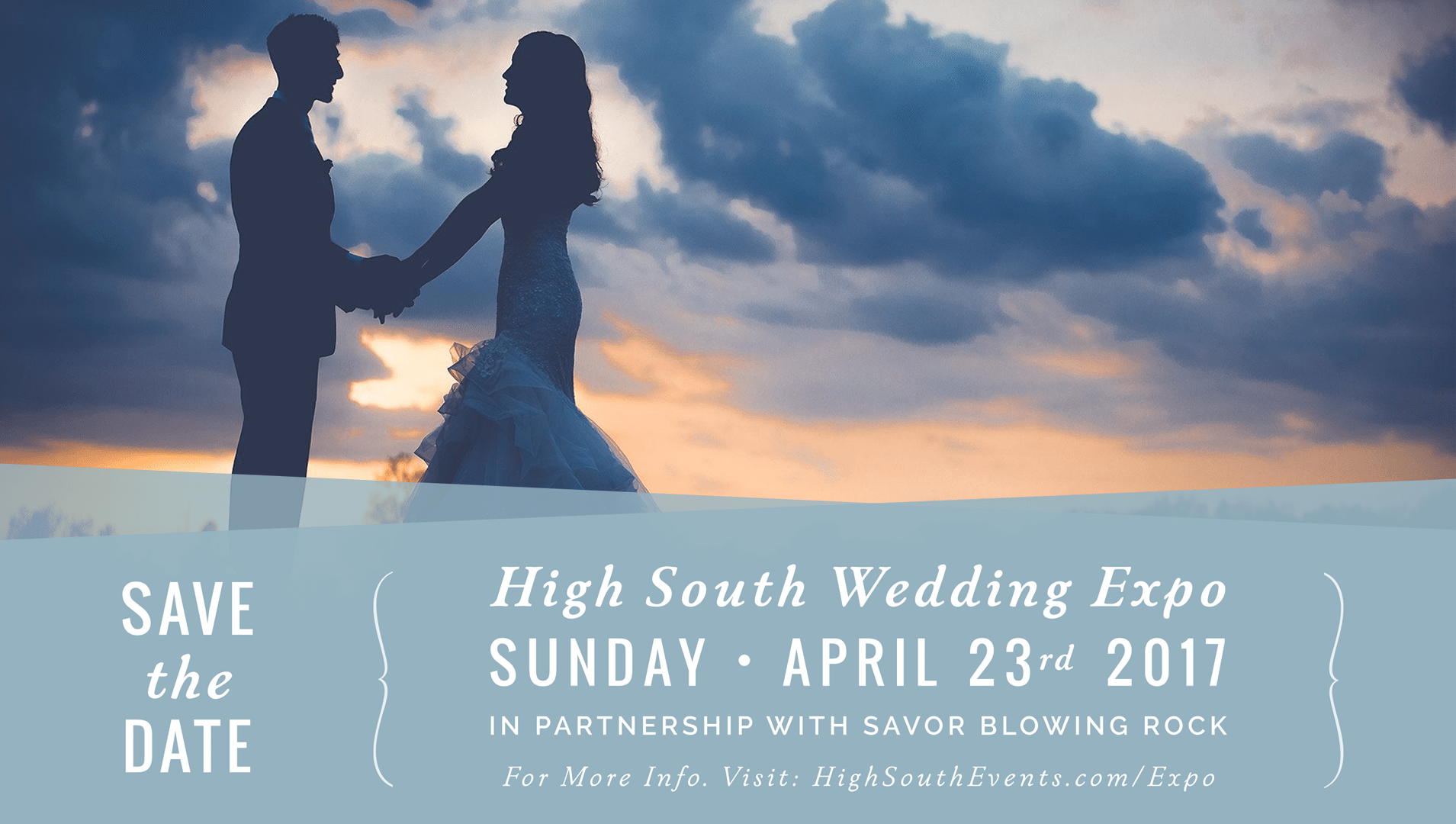 Later in April, you can visit us at The High South Wedding Expo held on Sunday April 23rd, 2017 at the Boone Mall in partnership with Savor Blowing Rock from 1:00pm – 4:00pm.
Even if you're just beginning to plan, it's never too early to start making connections with all the different types of vendors you'll need for your wedding day and all of us are eager to hear your story and work with you to make sure that everything happens just the way you want it. We look forward to seeing you at one or both of these expos, but we'd also love to chat with you more personally, so feel free to contact us any time.
We love family portraits whether they are set in the studio, the great outdoors, a specific location like the mountains or high country, or on our property in our outdoor portrait garden. Pixels on Paper photographs, engagements and weddings, brides, and special events and portraits  of all kinds in our Wilkesboro, NC studio. We would be honored to meet with you, learn about you and your family and be a part of taking special portraits that will become, we hope, family heirlooms.
Save
Save
Save