Its encouraging to know that in a time where the statistics on marriages seems to be so negative, that there can be examples of how it really can work and be a life long journey. We were blessed this summer to not only capture one 50th wedding anniversary, but to be able to photograph two!
It has always been fun to see how much love a newlywed couple can have for each other on the day of the wedding, but when you get to see that same emotion 50 years later, it  touches your heart in a whole new way.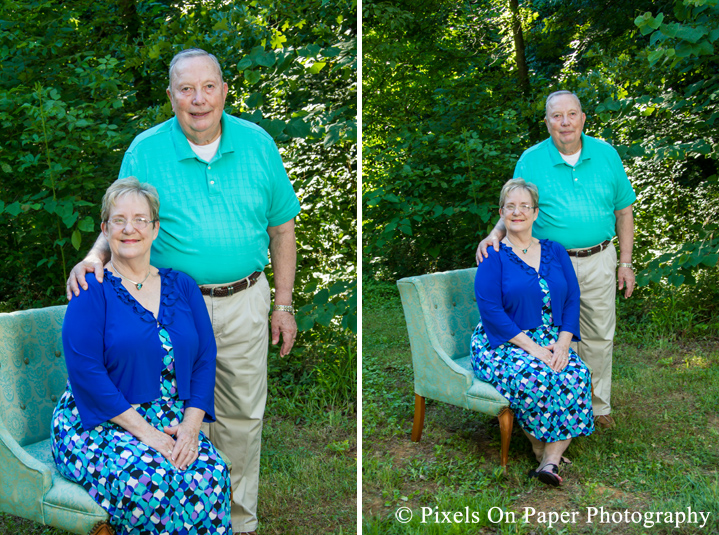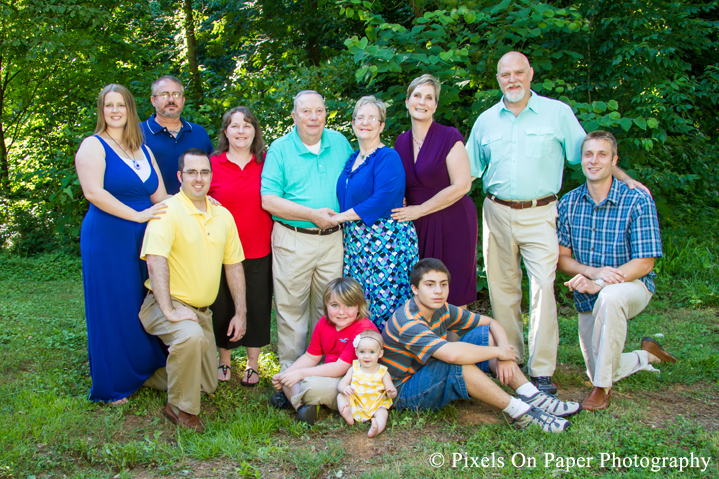 Brenda and Jerry Waddell were the first of our silver anniversary family portraits this summer in Wilkesboro, NC. As a gift to them their family organized and paid for family portraits. They not only wanted portraits with each other, but also took the opportunity to have outdoor family portraits with their children, grand-children, and the latest addition to the growing family, their great-grand daughter. It is simply amazing to see what hard work (because marriage takes lots of hard work), praying for each other and a great sense of love at all times will get you. This family has been such a blessing to us in more than one way and we are honored to be a part of their lives.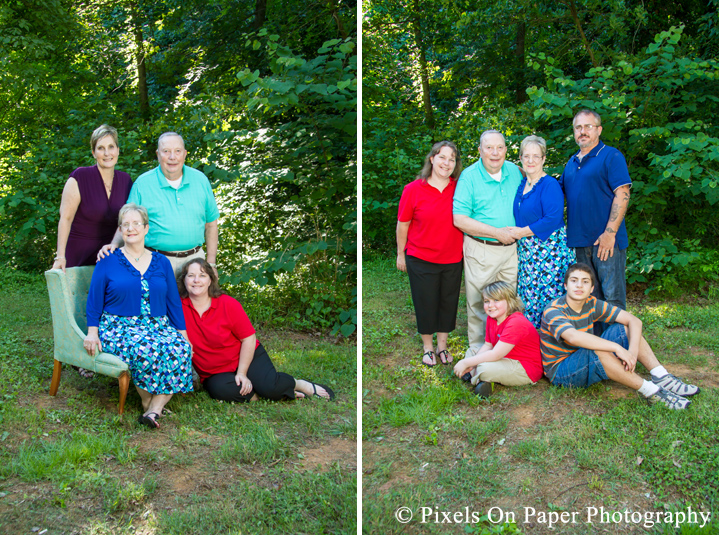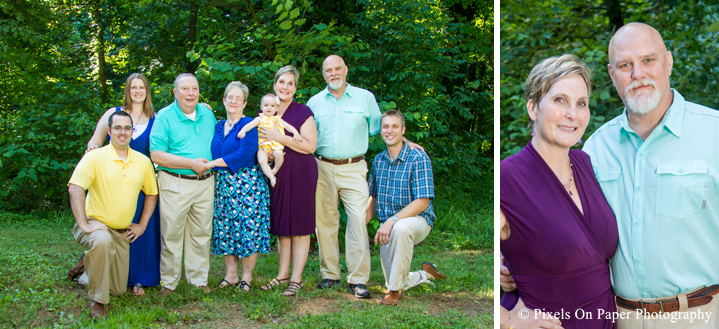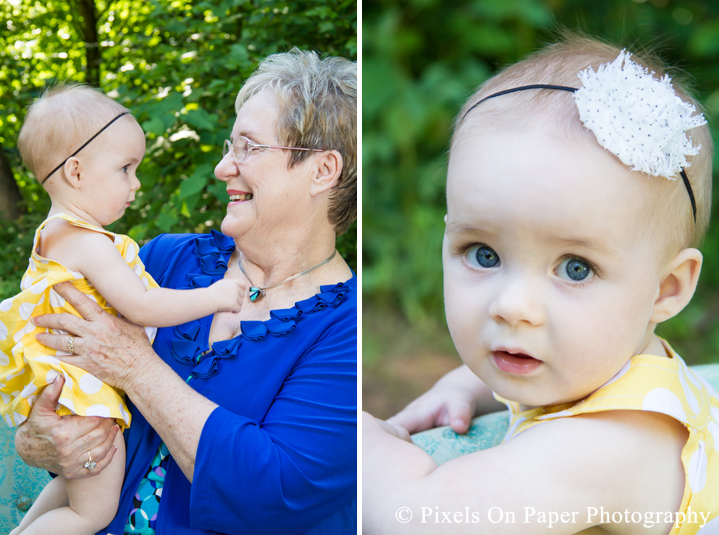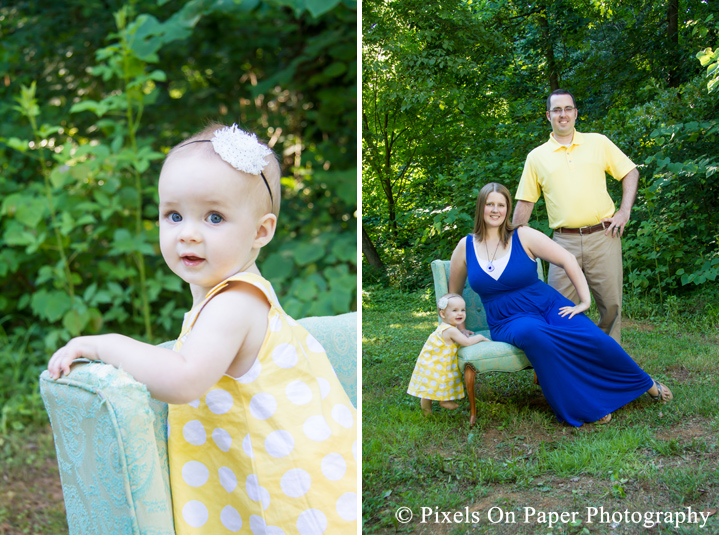 Our second anniversary outdoor family photos was for Wilhelmina and Harold Wood who celebrated 50 years of marriage in June. We were delighted to go to their historic farm house in the NC Mountains and spend time with them while they told stories of how they made their marriage work. The house made for a wonderful significant backdrop and provided the opportunity for them to relive fond memories with us of raising their daughters, working on the farm, and taking care of each other. Misty and the Wood's youngest daughter Melinda were friends all through elementary and high school so this couple were especially precious.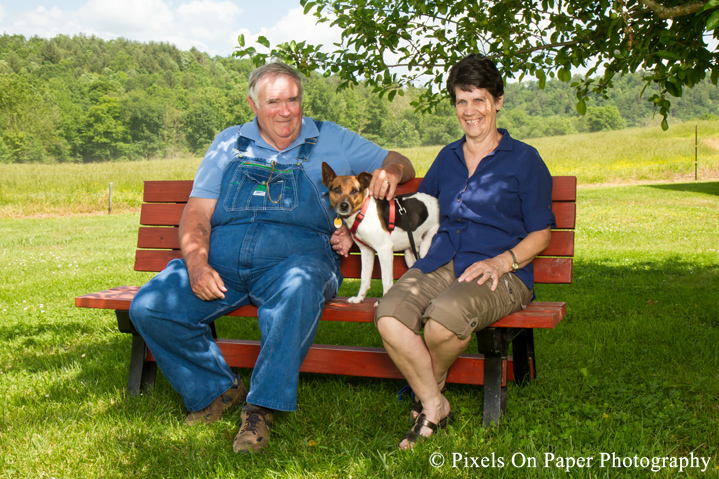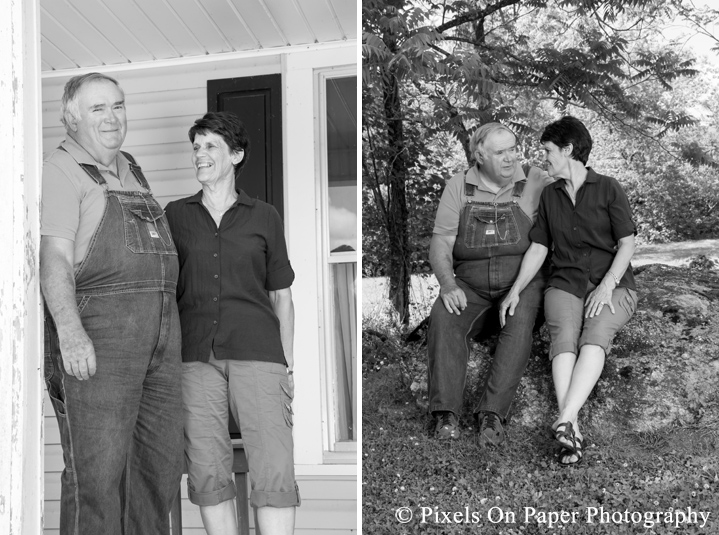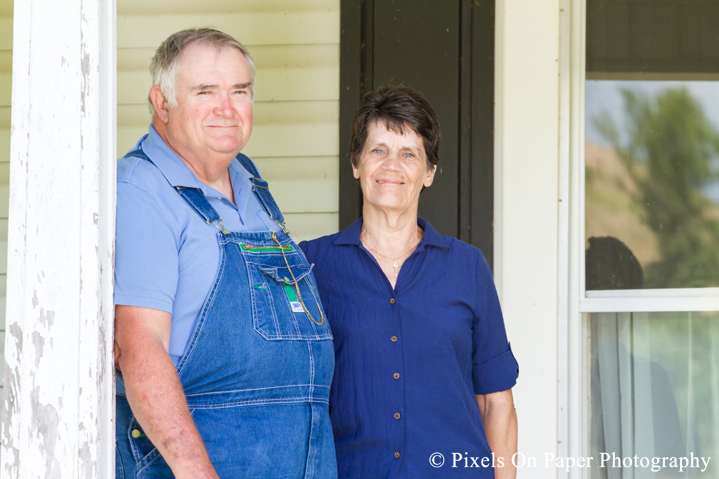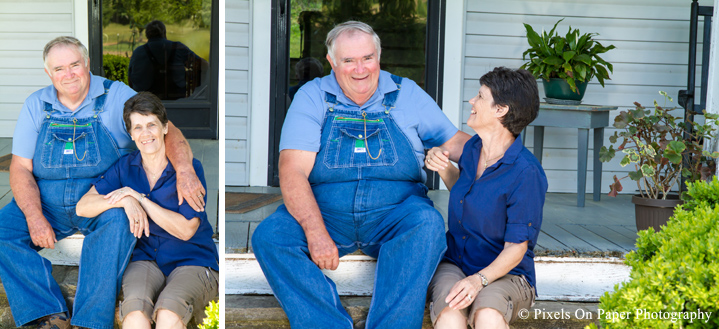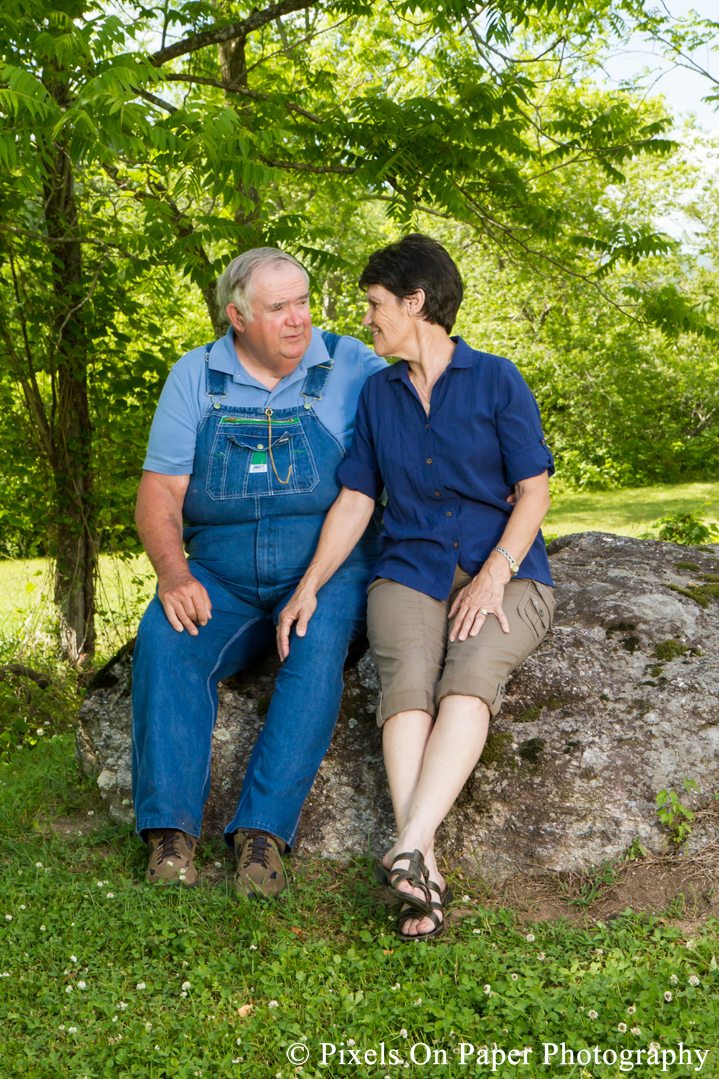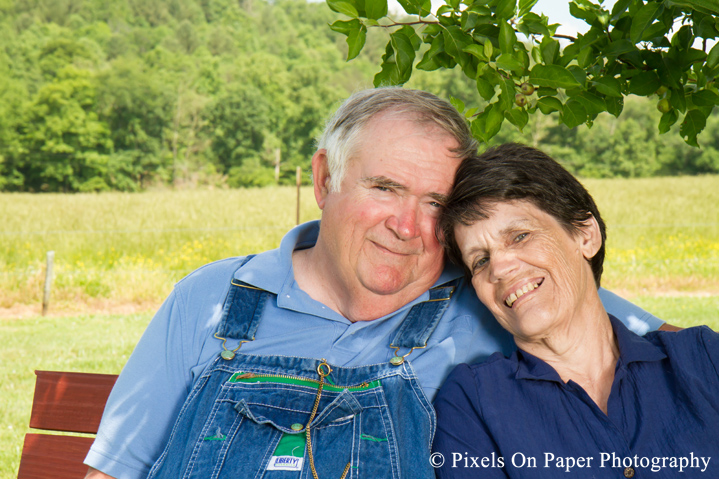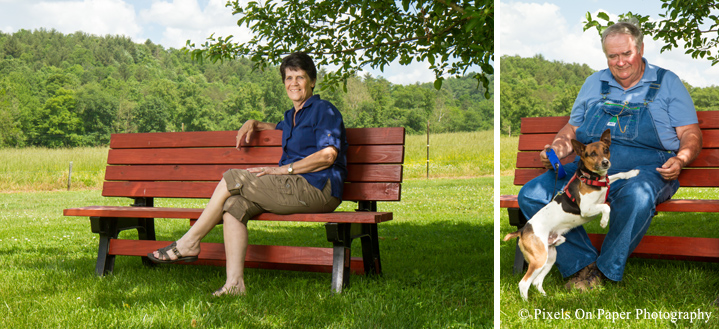 The opportunity to celebrate marriage in all that we do certainly does not stop after the wedding day when the wedding photography is over. As photographers we love being a fixture in the lives of all of our clients and are truly honored when we can be the photographer that captures memories years after they say I do. We look forward to the day when we can photograph life's moments both big and small for all of them, including celebrating momentous anniversaries.
Learn more about our portrait photography packages and outdoor family portraits in Charlotte, Boone, Blowing Rock, Wilkesboro NC  and the NC High Country call 336-990-0080, visit our website www.pixelsonpaper.biz or send us and email at mail@pixelsonpaper.biz for more information.
This work is licensed under a Creative Commons Attribution-NonCommercial-NoDerivs 3.0 United States License
All photos are ©2013 Pixels On Paper. Pixels On Paper Photography, Family Portraits, Blowing Rock Photography, Family Portraits, Outdoor Family Portraits, Studio family Portraits, Outdoor Family Photos, Family Photography, Wilkesboro Photography, Family Photographer, Wilkesboro Photographer, Portrait Photography, Portrait Studio.  Husband and wife team providing creative photography for weddings and portraits in NC, specializing in the NC High Country, Charlotte, and in the NC Mountains.