Teeny weeny little Mickey Mouse (a.k.a Aaron Schlinsog) was only two weeks old when we photographed him in our studio. He'd danced in the parade, waved and thrown candy from a float on Main Street USA, escorted kids to Space Mountain, smooched Minnie and, tuckered out, fell into a docile little bundle in our studio.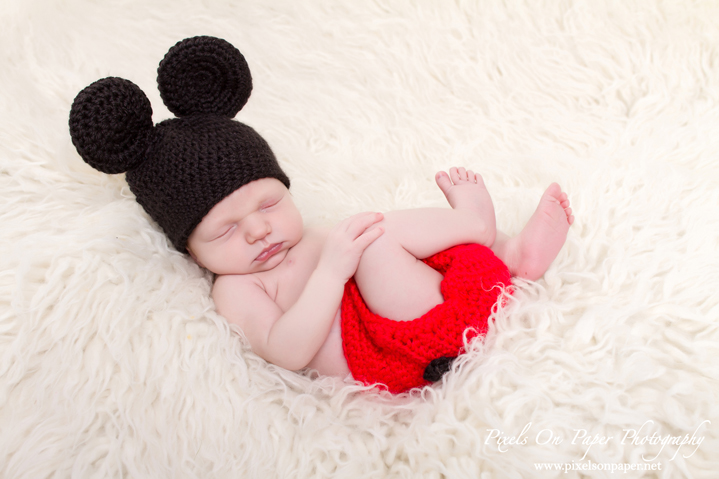 Amber and Clark are the parents of this perfect creature and clearly they love all things Disney almost as much as they love Aaron. His clothes and accessories from Disney and Winnie the Pooh were all hand made. We had the privilege and fun of photographing their wedding and they took advantage of our offer of free newborn portraits for couples we photograph as bride and groom. We love getting to see a family of 2 become 3, and watching that family grow further. When we heard about Aaron's birth, we couldn't wait to see him and take his portraits. He didn't disappoint in his knitted outfits.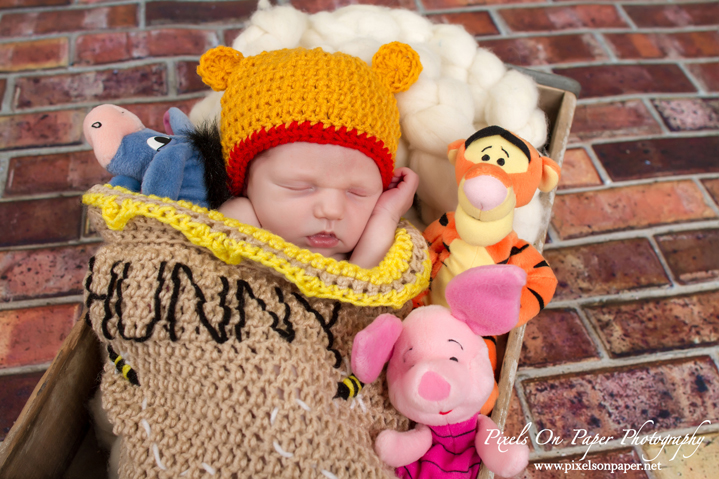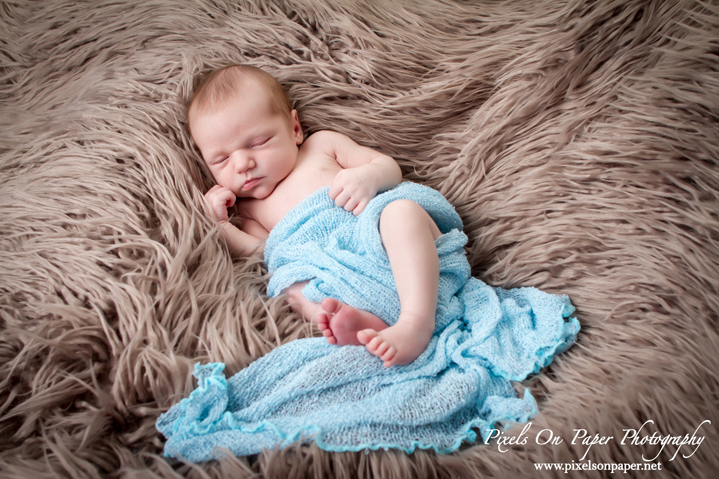 This session was incredibly chill – – – so relaxed in fact that Mom Amber took a brief nap while Clark attentively watched and held Aaron.
Sweet Aaron may or may not grow up to work at Disney or like honey or read poetry, but we know how loved he'll be. Sessions like these are precious because we remember the nervous bride and groom and then get to see what LOVE MAKES. We look forward to his first birthday portraits and watching the Schlinsog family grow.
We love family portraits whether they are set in the studio, the great outdoors, a specific location like the mountains or high country, or on our property in our outdoor portrait garden.Pixels on Paper photographs babies and kids, engagements and weddings, brides and special events and portraits of all kinds in our Wilkesboro, NC studio. We would be honored to meet with you, learn about you and your family and be a part of taking special portraits that will become, we hope, family heirlooms.