We LOVE to travel and photograph in exciting new places, so when Amy and Rex approached us at a wedding we were shooting and asked us to photograph their NC Outer Banks wedding, we were thrilled! Destination weddings are an adventure and we were ready for anything. We packed up all the gear and hit the road to the Hilton Garden Inn at Kitty Hawk the Friday before the wedding and encountered what had to be the windiest road trip in history.
The day of the wedding, the weather would not let up. But both Amy and Rex were up to the challenge as much as we were, and all of us were determined not to let a little coastal flooding and measly 40 mile per hour winds dampen our spirits. Even though the wedding ceremony was moved into the Pier House, we still managed to capture some stunning wedding pictures in the driving wind. With huge help from the wedding party, we managed to hold down our lights and still get shots from the beach with the angry surf.
After the ceremony, we were able to steal them both away from the crowd for a bit of quiet personal time. We found a private area on the entrance to the Currituck Sound and captured more stunning wedding photos. It is apparent that Rex adores Amy by the way he holds her tight and that Amy loves him by the way she relaxes into his embrace. Amy has an infectious smile and spirit that makes others around her come to life. Rex is grounded and has the perfect balance of charm and Trekky wit that makes the two of them an amazing couple.
The reception was a blast. Every detail was planned out all the way from the beach chairs as the cake topper, to the sand dollar gifts for the guests and the messages in a bottle that friends and family left for the couple. The party went long into the night with the help of the DJ who kept the dance floor hopping.
We simply loved being involved with this wedding, and consider Amy and Rex to be good friends. Thanks for allowing us to be a part of your story!!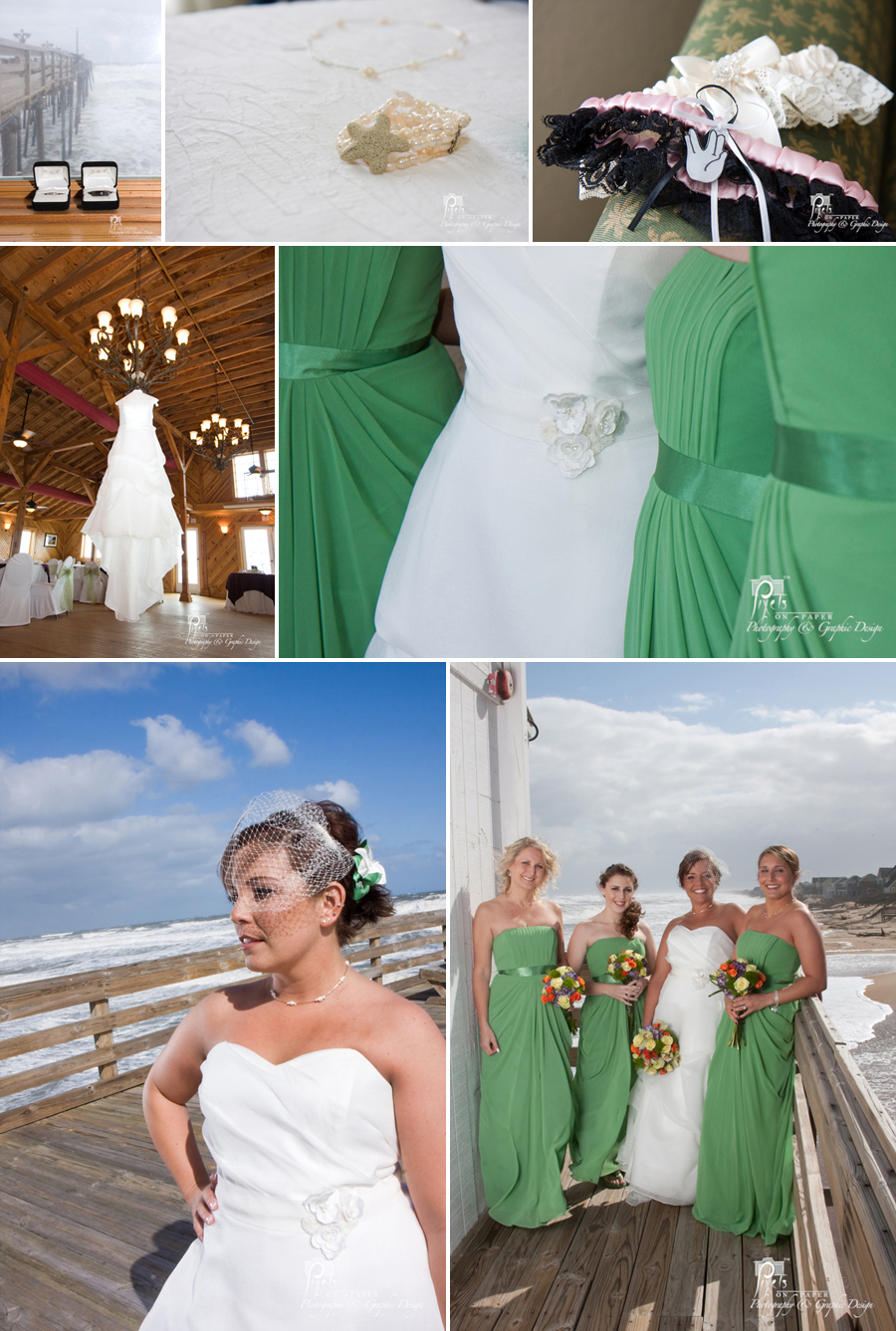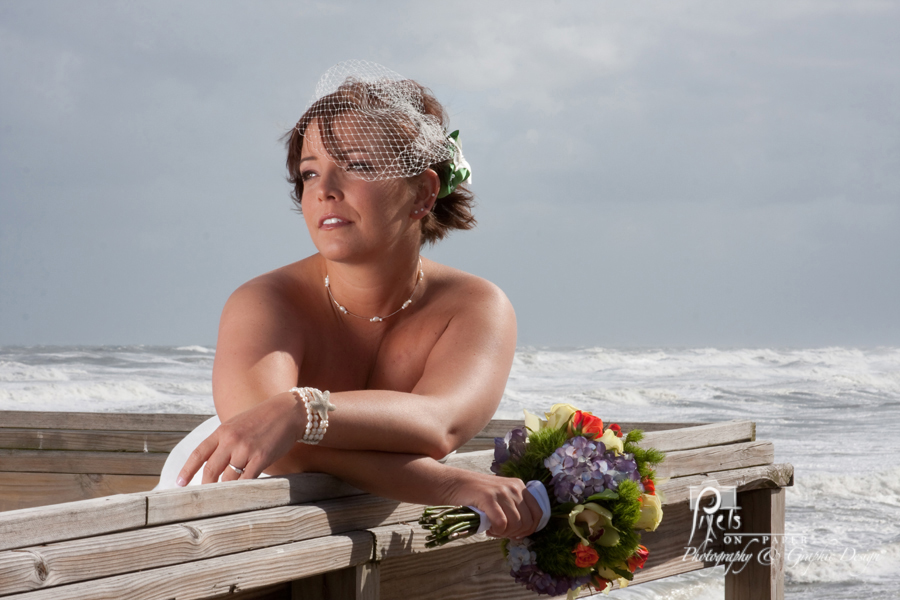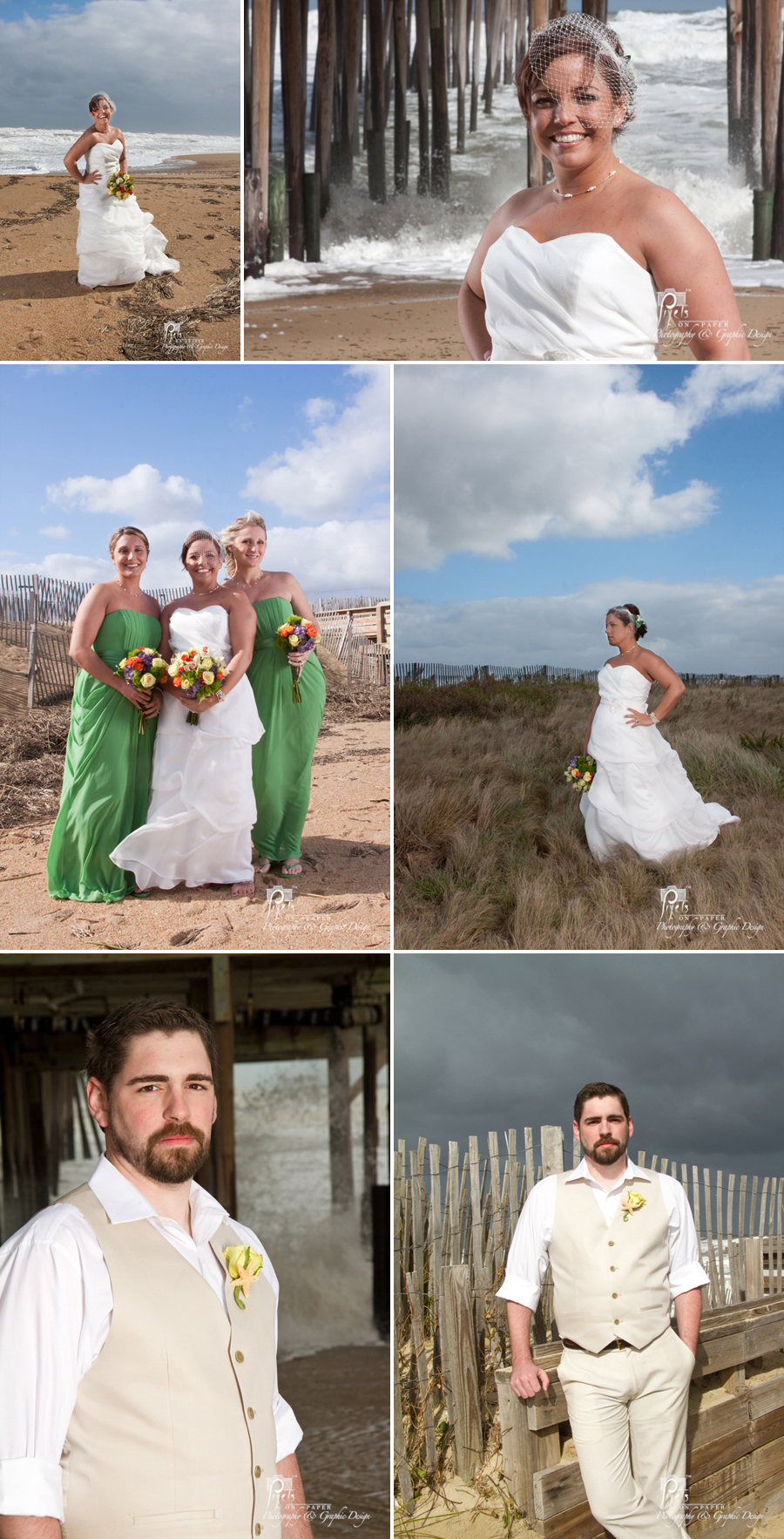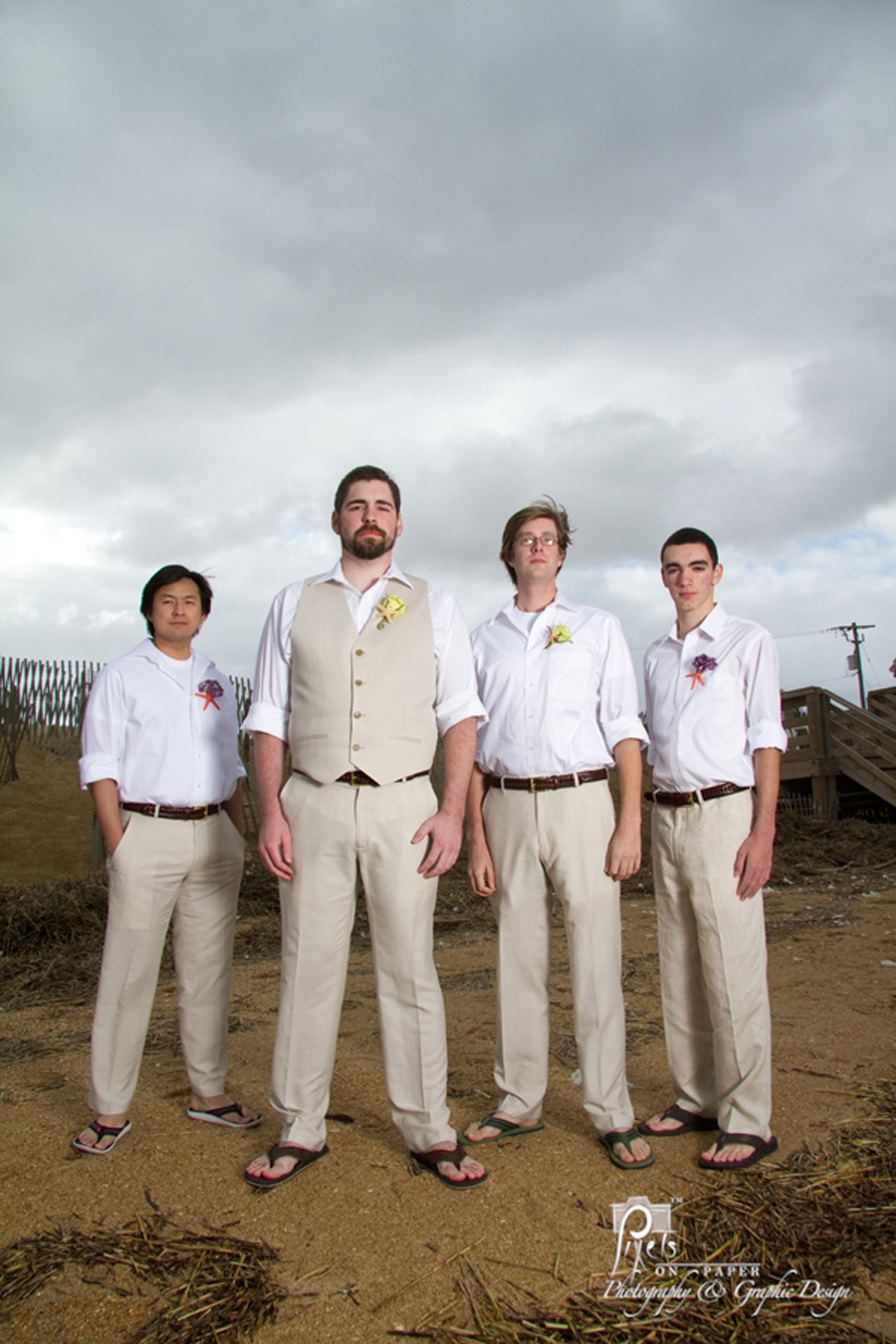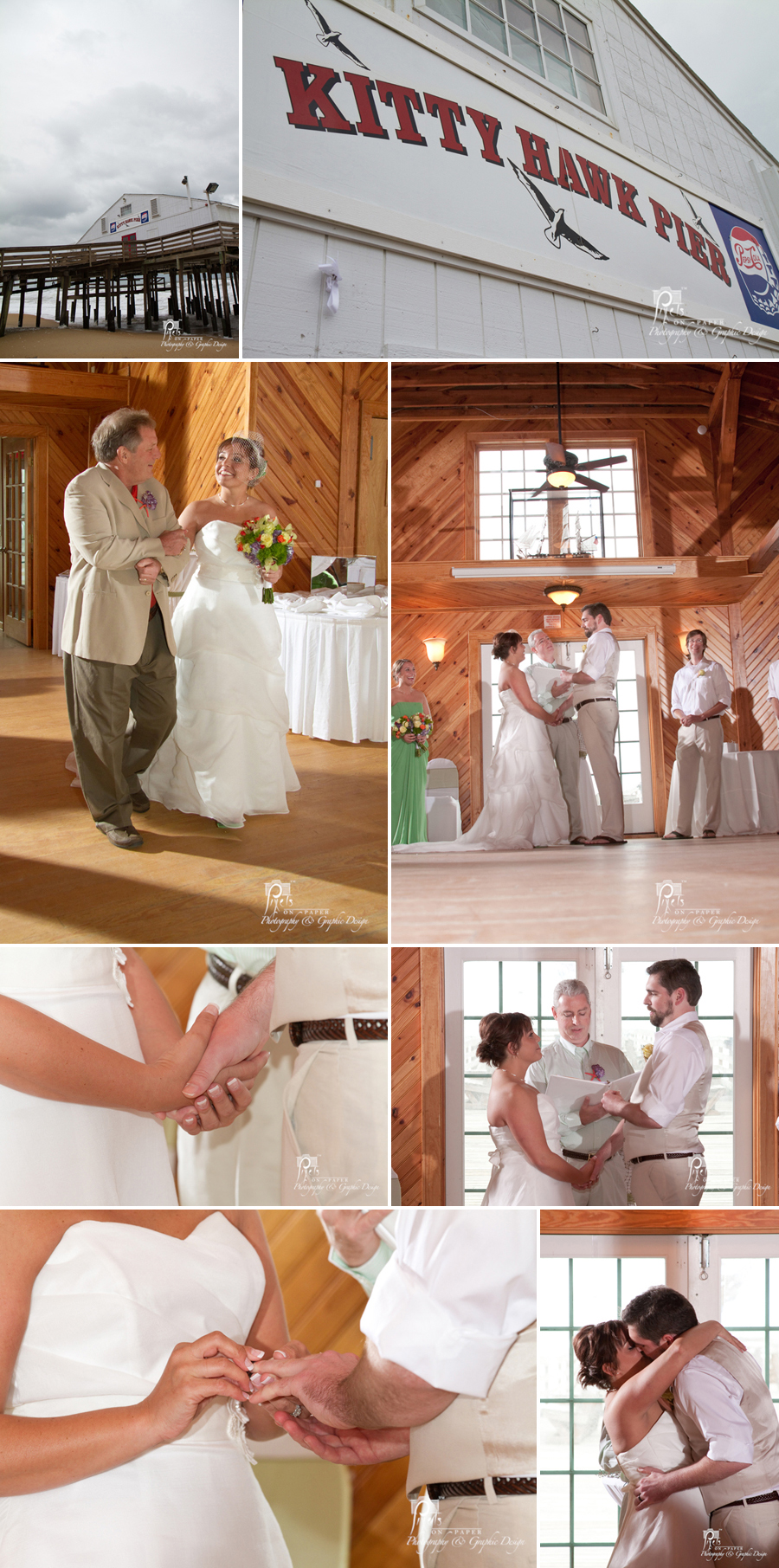 In case you missed it be sure to check out the emotional blog post about this next wedding photo by going here.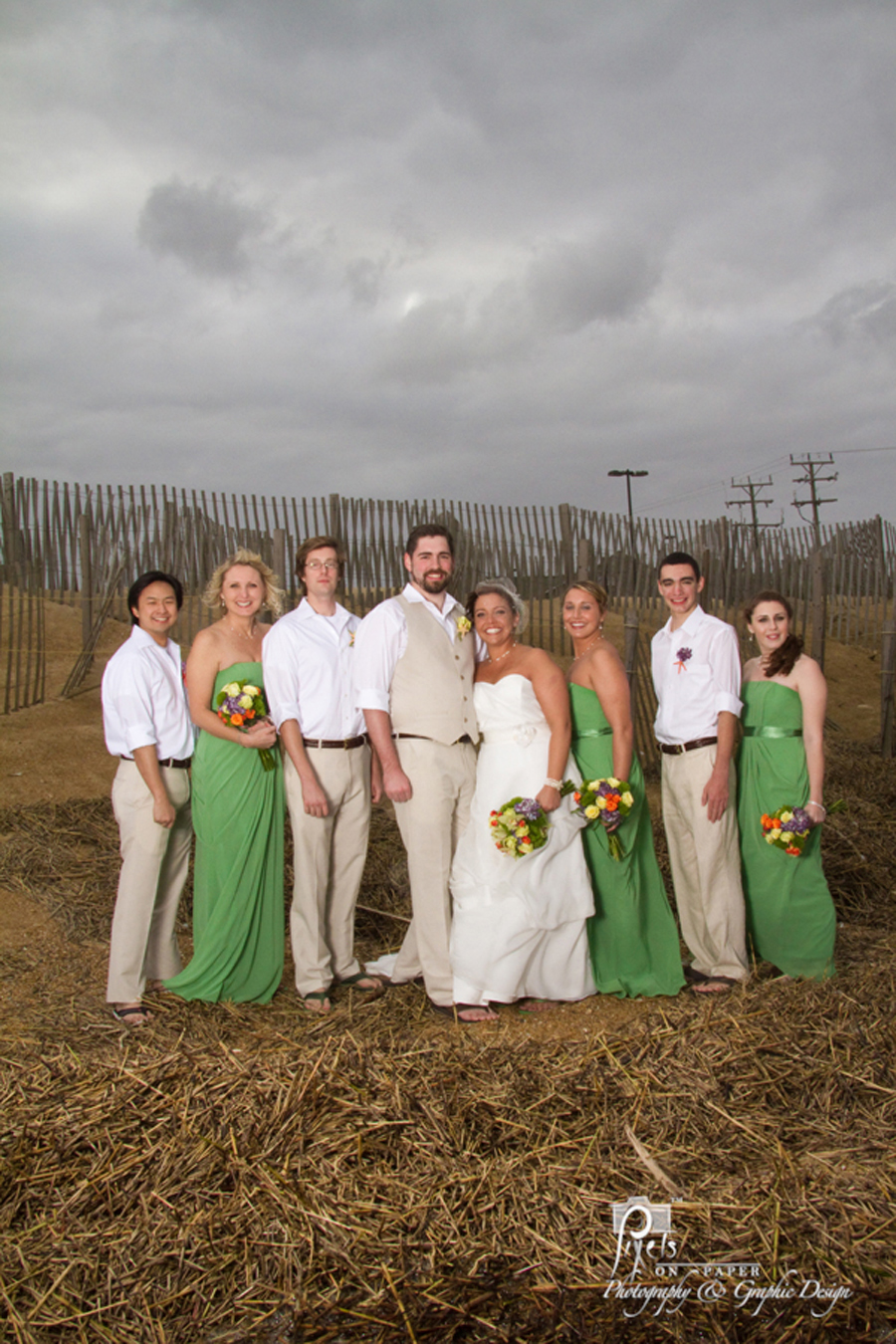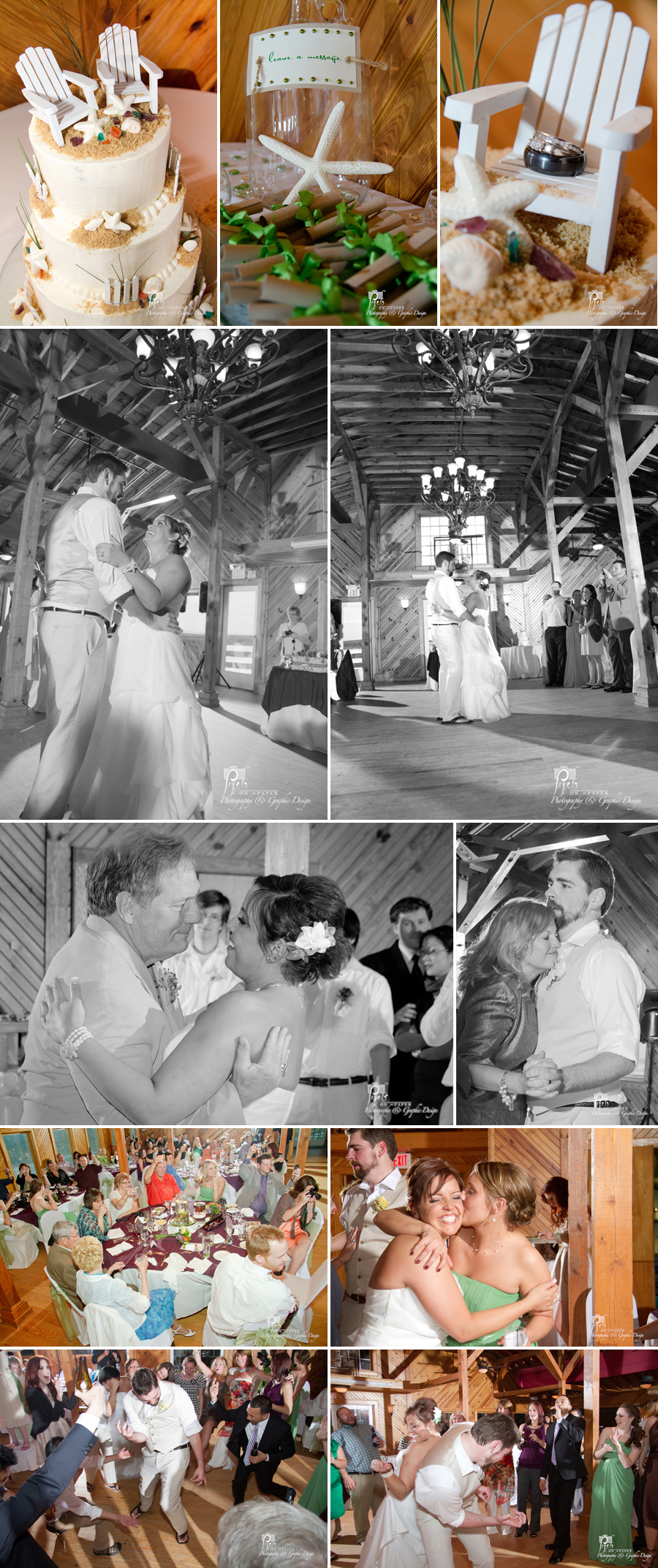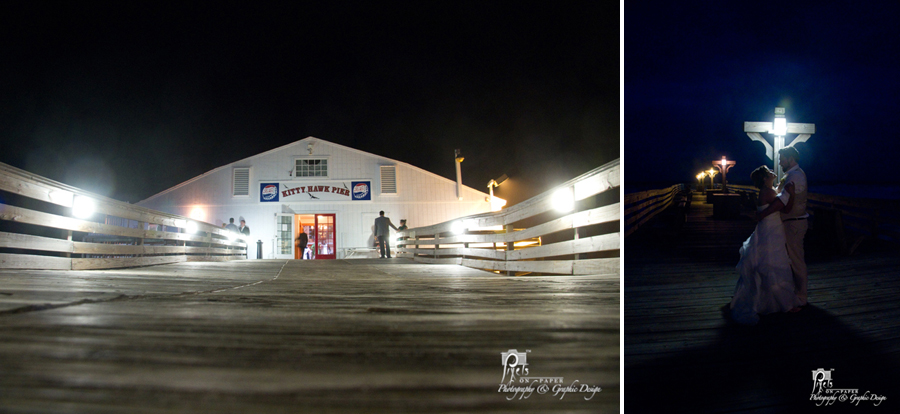 Wedding Photography: 
Pixels On Paper
Ceremony & Reception Venue: 
Hilton Garden Inn Outer Banks