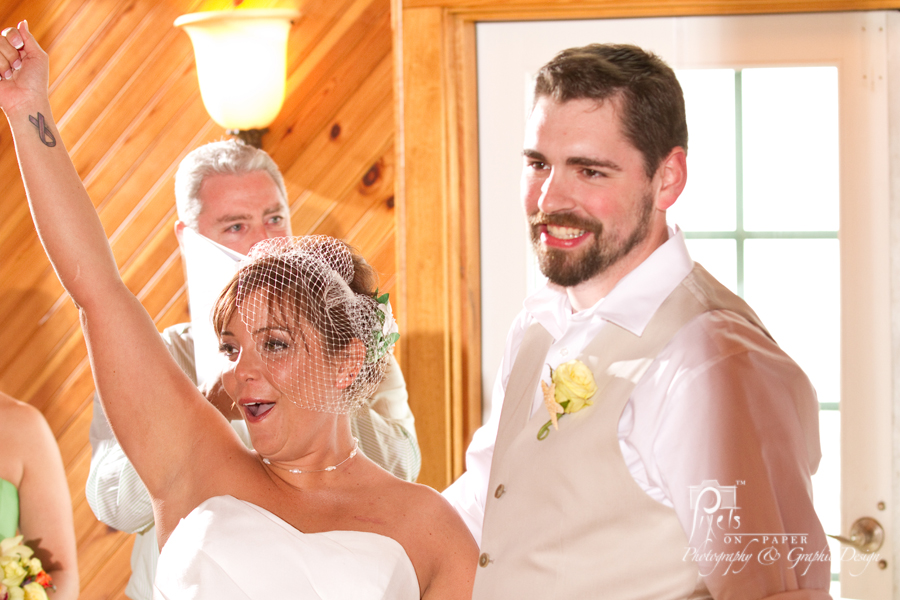 At the moment I'm writing this tears are streaming down my face.  In the middle of editing this very wedding I completely loose all control when I get to this image. With a little bit of composure I feel that I need to share. You may be thinking what's so special about this photo?  For me it represents incredible strength, it means dreams, hopes, and complete joy all coming true.  For those who know Amy I hope you see it too.
You see, shortly after getting engaged a year ago Amy was diagnosed with Hodgkin's Lymphoma. When we met her and Rex for their first consult she was trying to plan a wedding while also preparing herself for the treatments that were to begin only a week later. I barely knew her but I knew lots fighting the battle and I was scared for her and Rex. I was scared for what they might loose and for what they might not get to enjoy.  If I had known Amy then like I do now those fears may not have been so prominent.  She is the most positive and encouraging person I've met. She had cancer beat before it even started, at least mentally that is.
This image is the very moment during their ceremony she and Rex turned to face their guests and were pronounced husband and wife. When I first saw this image on my screen I saw both of their smiles, big and larger than life. I saw happiness bursting at the seams. And then I followed her outstretched arm and saw the tattoo on her wrist and I thought to myself VICTORY.
Amy, you have and you will overcome. You are amazing. You are beautiful. Thank you for being a part of my life.
–Misty