Each trip back to Leatherwood Mountains to photograph a mountain wedding is just as special as the first. Before the land was a resort and the old log cabin was a visitor's center, it was simply mountains, farm land, and a home to members of Misty's family.  We try to capture the history and a bit of that sentimental value for each couple that have decided to exchange their vows in this beautiful portion of Wilkes County.
Recently Abbie, Leatherwood's awesome wedding coordinator, has created all inclusive wedding packages for everything from an intimate setting for two people in a meadow to an elaborate wedding celebration for guests of a hundred or more.  It's a brilliant idea and especially great for those that are just to busy to be occupied with all the details of a wedding.  Andrea and Mike, from Garner, NC took advantage of all Leatherwood and Abbie's packages had to offer for their destination wedding.  What initially was planned as an outdoor ceremony in front of the cabin's rock chimney was moved inside one of many gorgeous mountain homes due to rain.  Set on top of a peak, in front of a 30 foot wall of windows overlooking a picturesque scene of rolling mountains, they still had an incredible backdrop.
We're happy to share these wedding pictures from Andrea & Mike's mountain wedding and look forward to our next return to Leatherwood.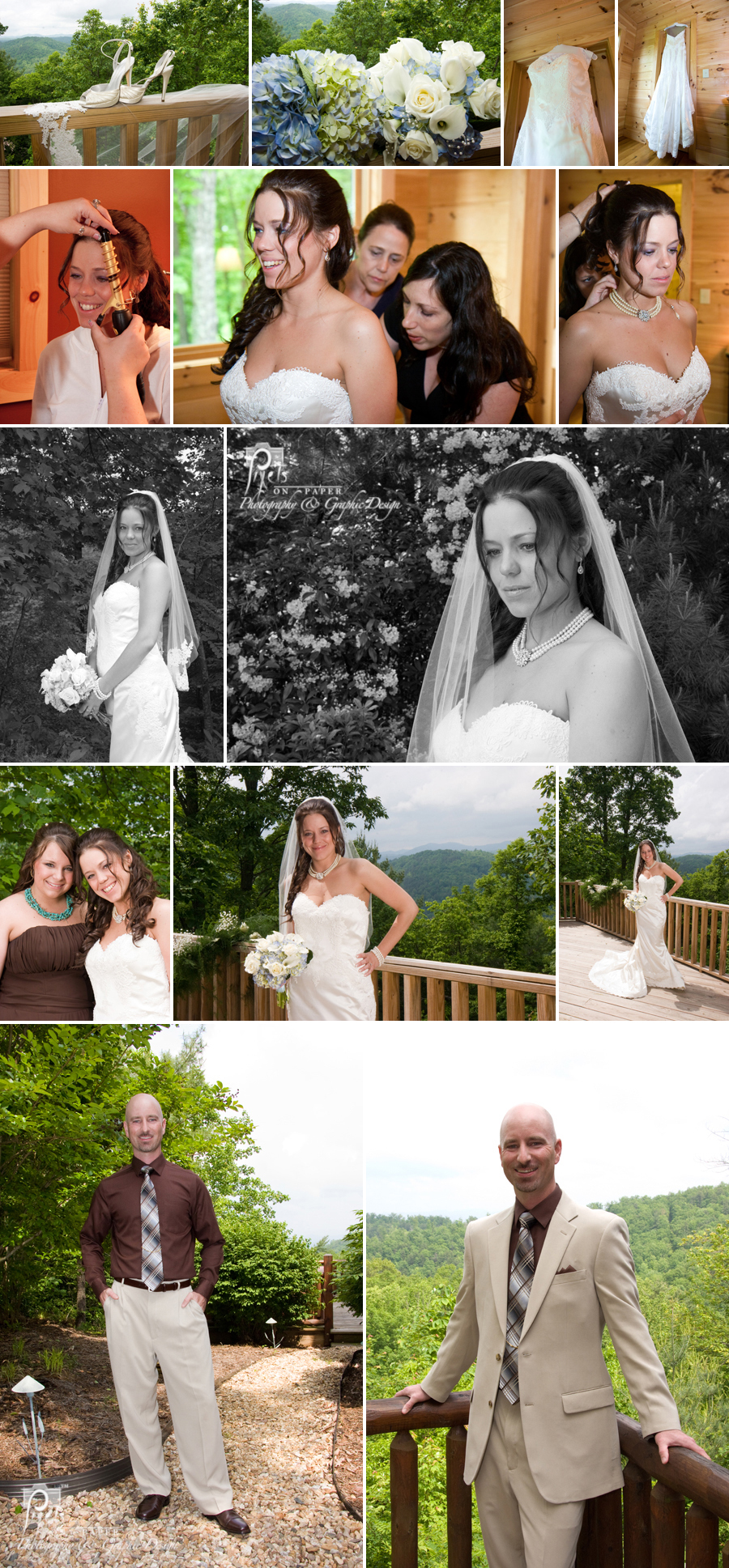 venue and accommodations: Leatherwood Mountain Resort
dj: DJ Grooves Entertainment
florist: City Florist of Wilkes
carriage: Alice Springs Farm and Carriage Company
photography: Pixels On Paper
caterer:  Gadabouts
This work is licensed under a Creative Commons Attribution-NonCommercial-NoDerivs 3.0 United States License.