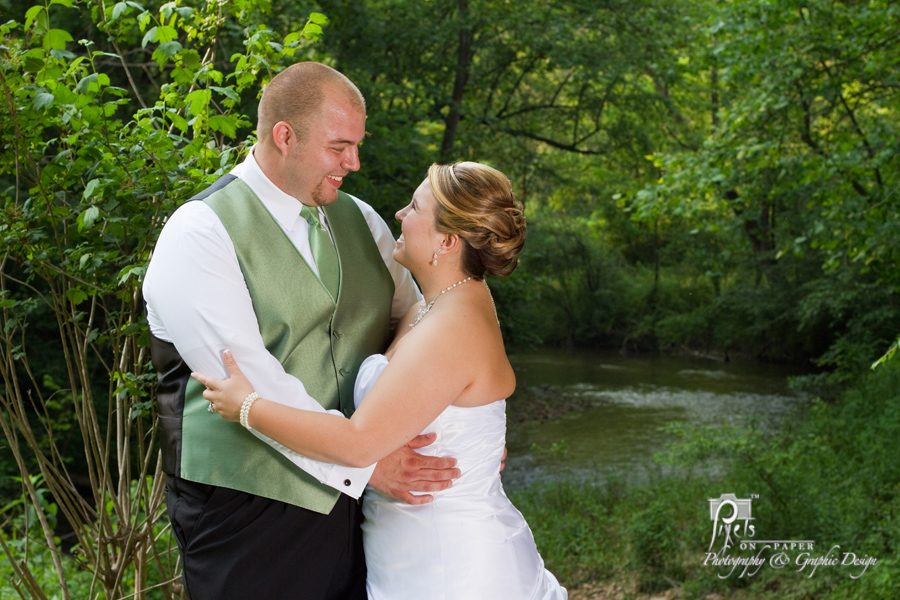 Ashleigh and Philip were married in the NC mountains back on May 26 in a wonderfully detailed and well-planned outdoor ceremony.
Ever since having the pleasure of photographing their
engagement photos
and Ashleigh's
bridal portraits
, we have been amazed at the love this couple has for each other. Both have the gift of caring for others, with Philip working as a paramedic in Wilkes County and Ashleigh attending nursing school, and it shows when they are with each other even more.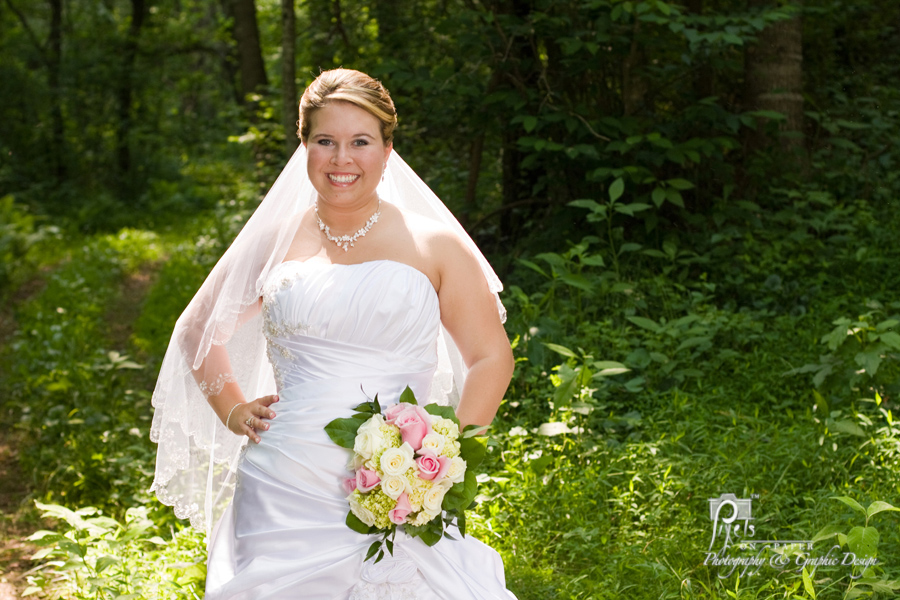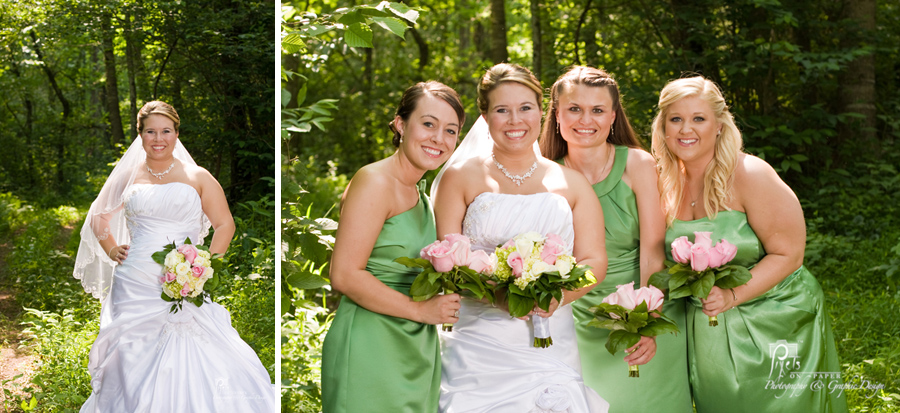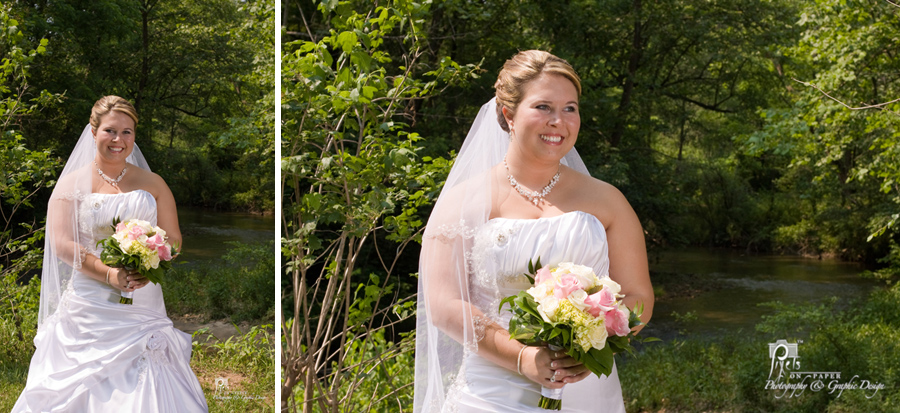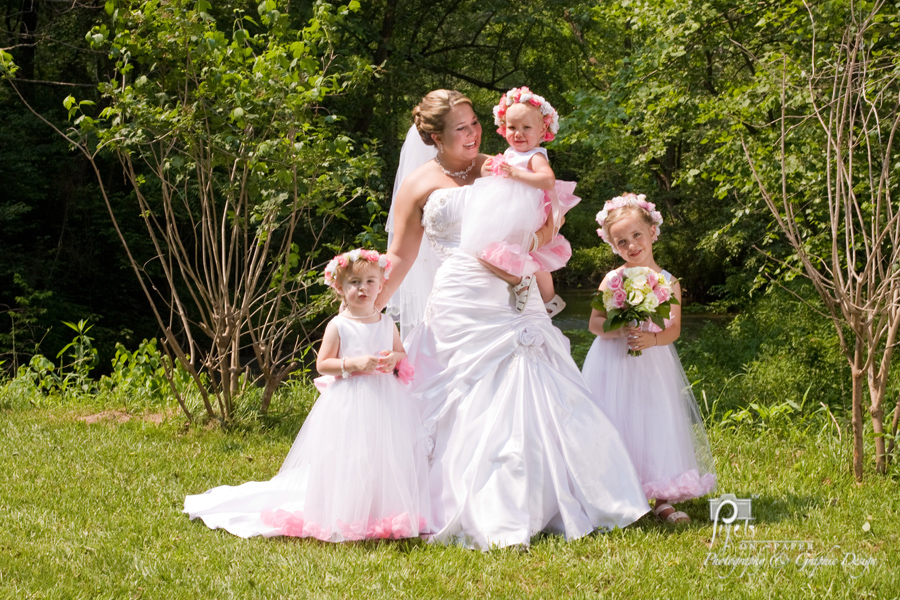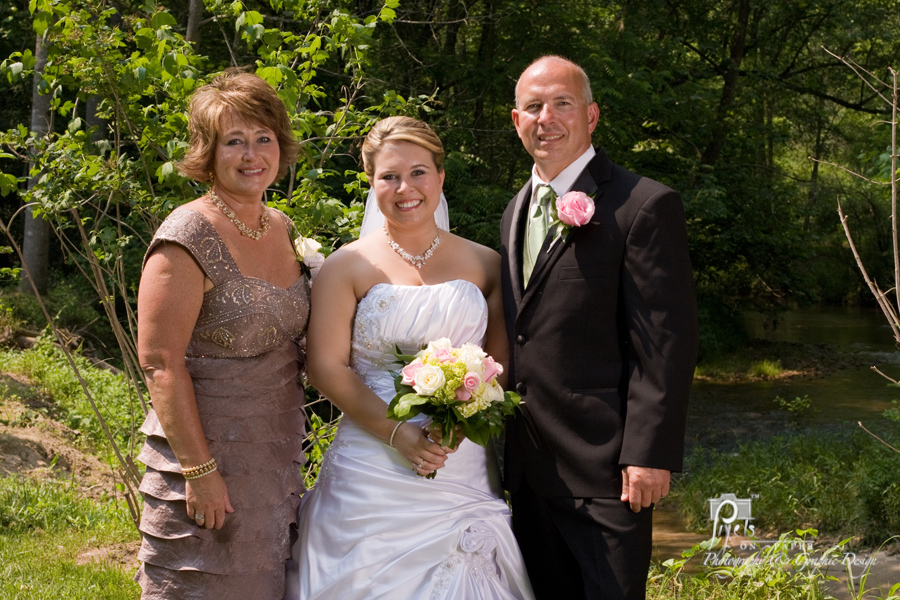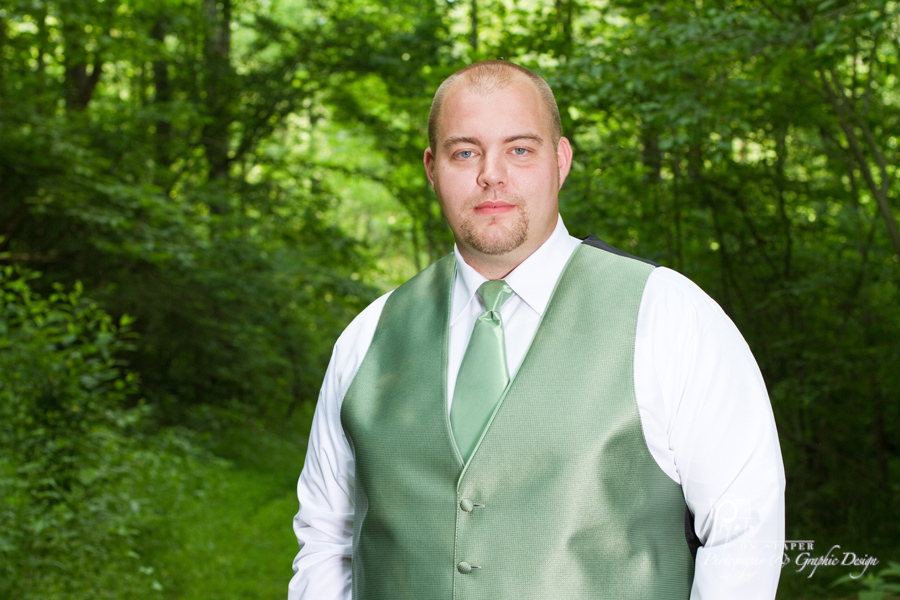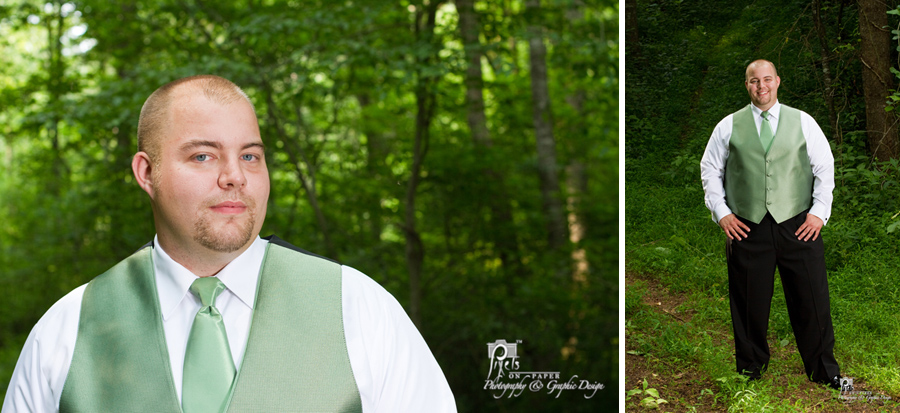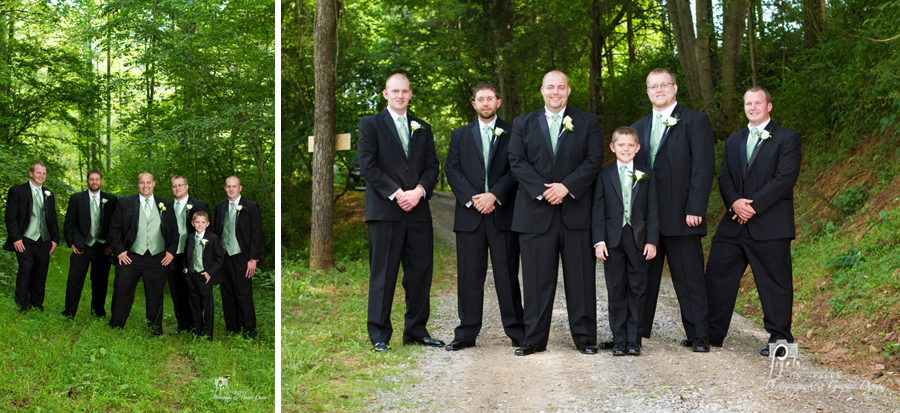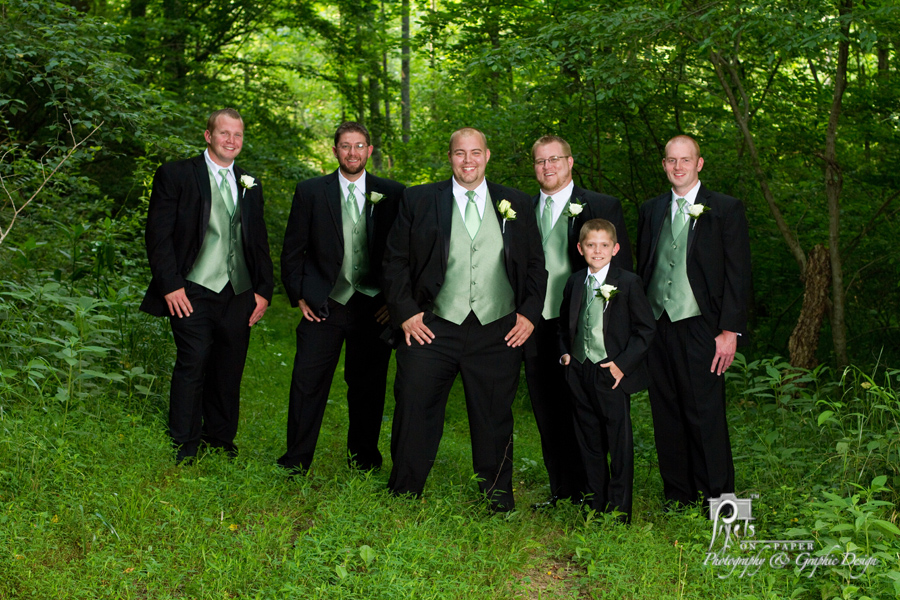 The ceremony was held outdoors on Ashleigh's parents' land next to the river. Guests parked at the field next to the house and were driven down to the ceremony/reception site via golf carts. We recognized immediately how much work had to have gone into the preparation. A small stage was set up for the ceremony along with chairs for all guests surrounded by the lush greenery, the river and an amazing array of pink floral arrangements adding pops of color to the landscape. On the opposite end of the field was an array of tents that were set up to provide shade for guests, a tent for the cake, and a tent for the caterers; all necessary to fight the warm temperatures. Just before the ceremony, things did cool off a little with a brief rain shower, but everyone took it in stride and when the rain stooped, the ceremony went off without a hitch.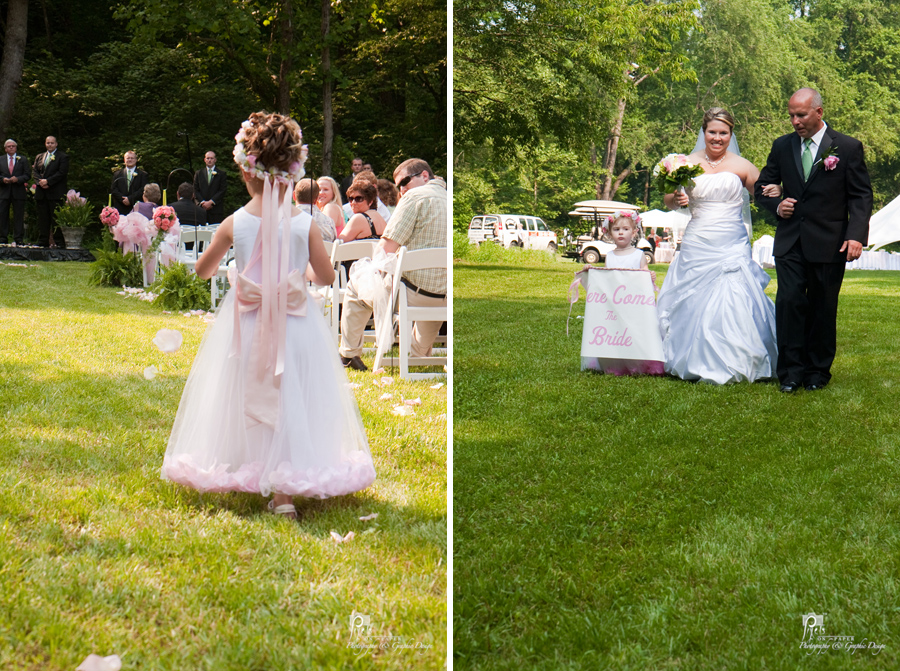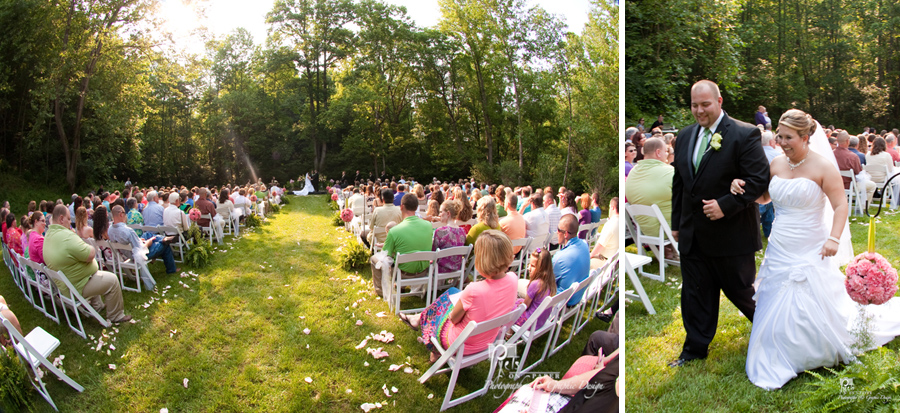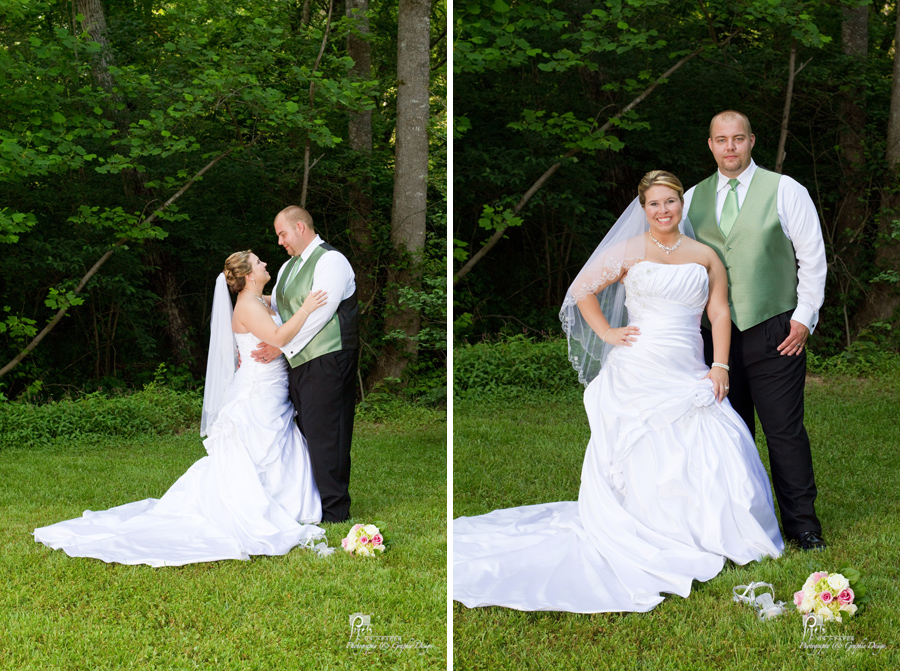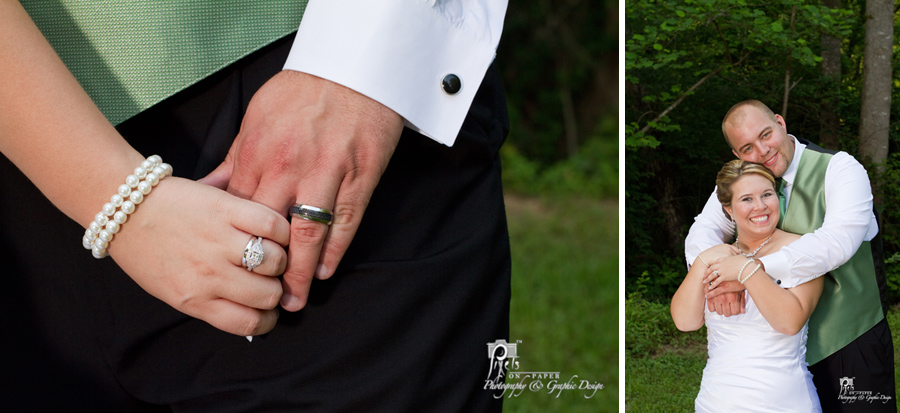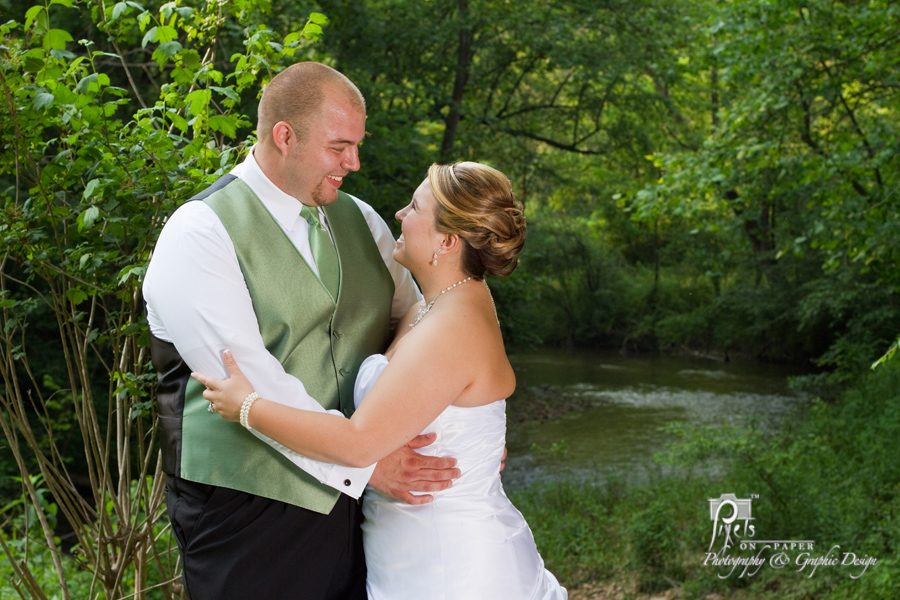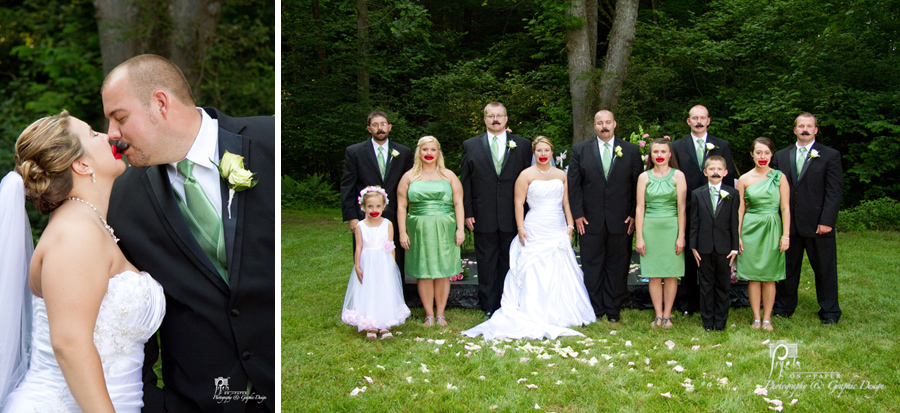 The reception kicked off with a mini concert by the group Pistols and Petticoats with guests dancing to some good country music.
Family touches were all around the reception site, from the candy bar for guests, to the decorations on the tables, down to the peach Ne-HI Soda, Ashleigh's favorite. Even the tents were lit up as the day turned to night with stage lighting in pink and green, the colors from the wedding. It was all in the details.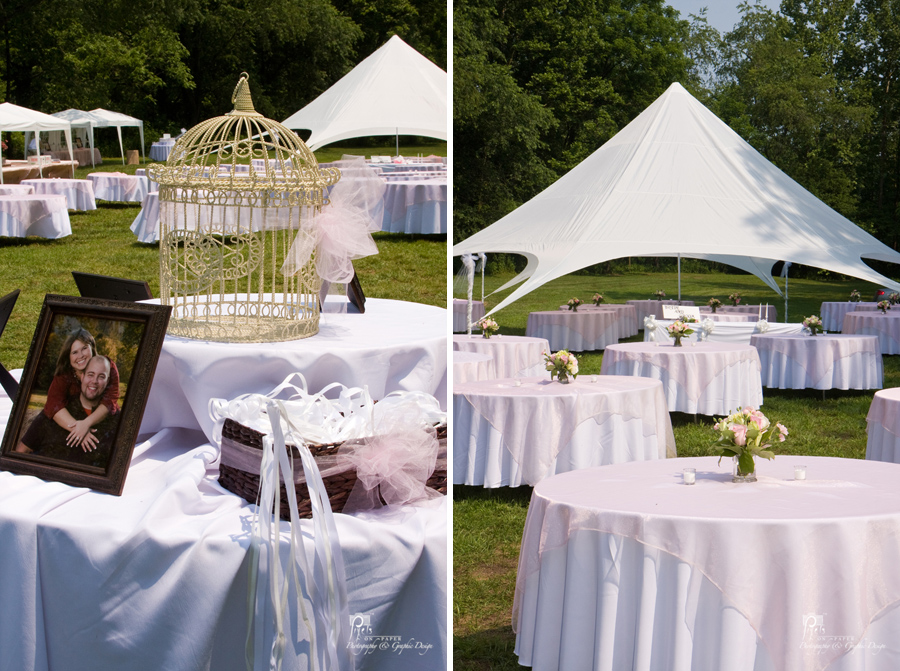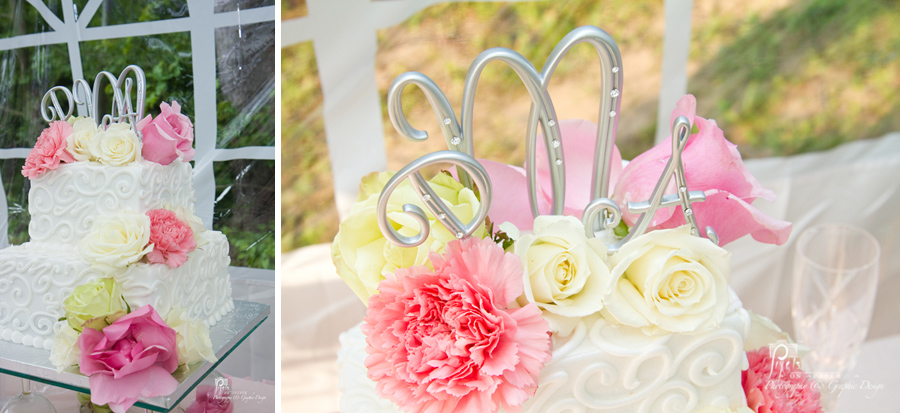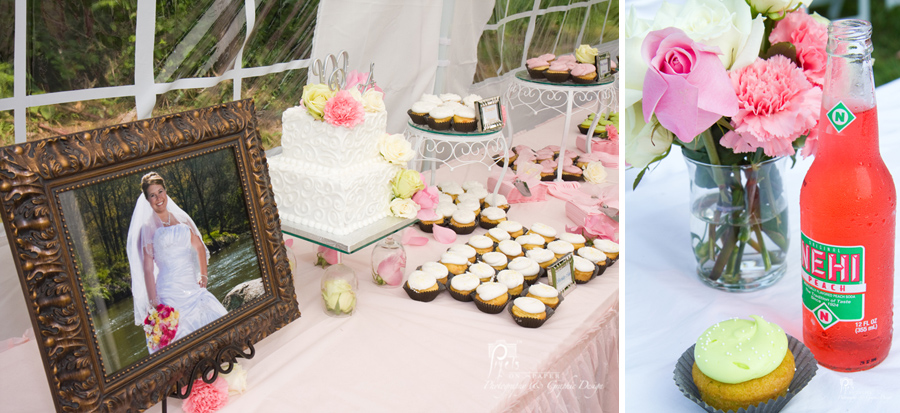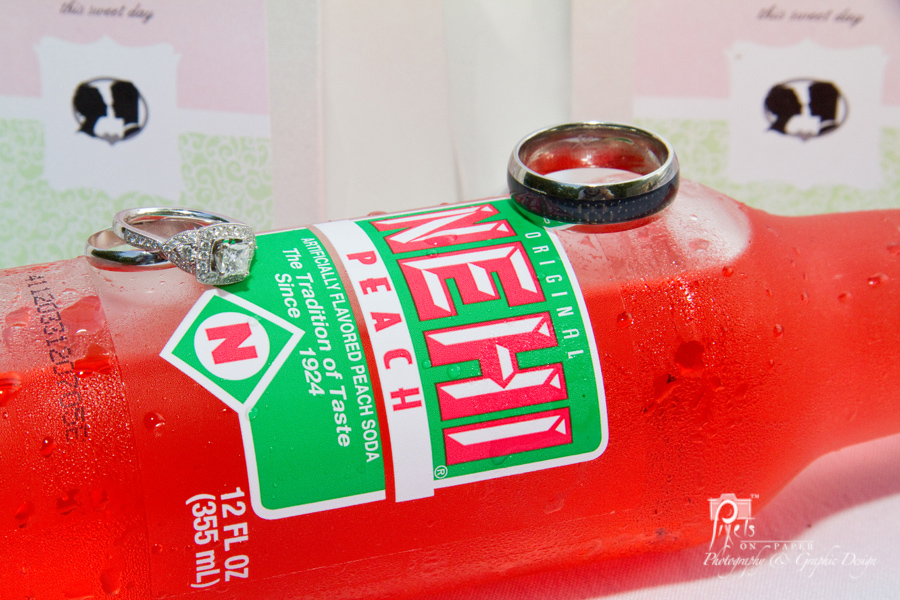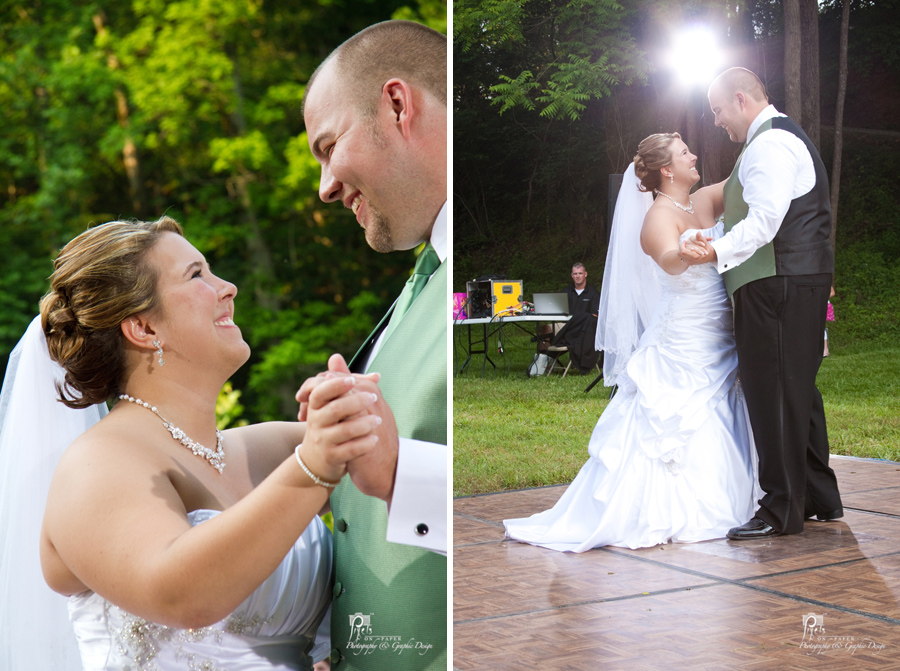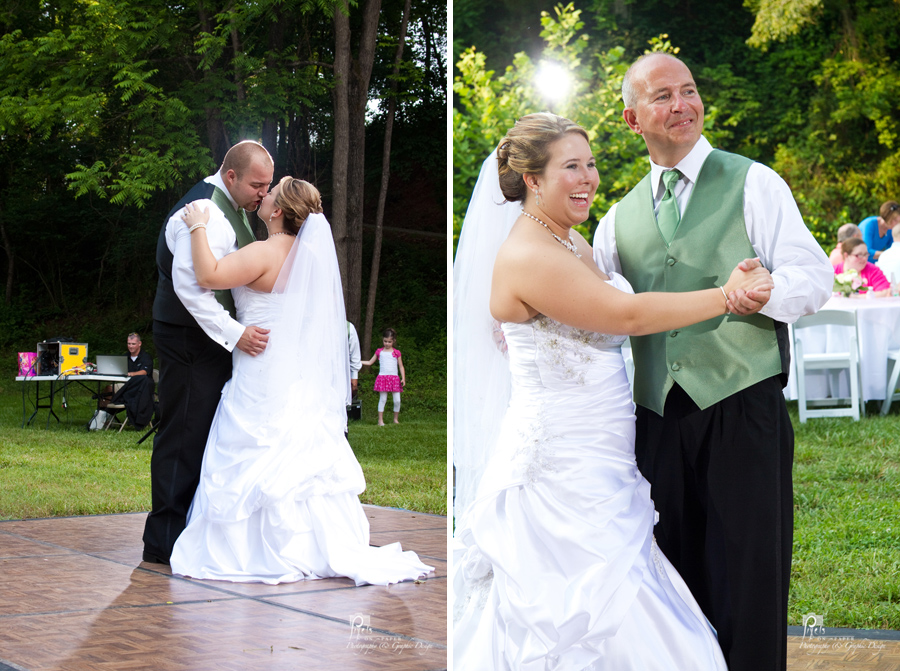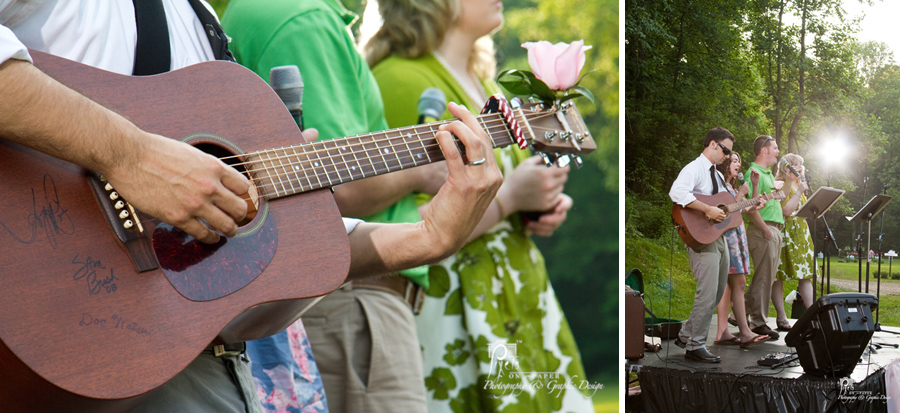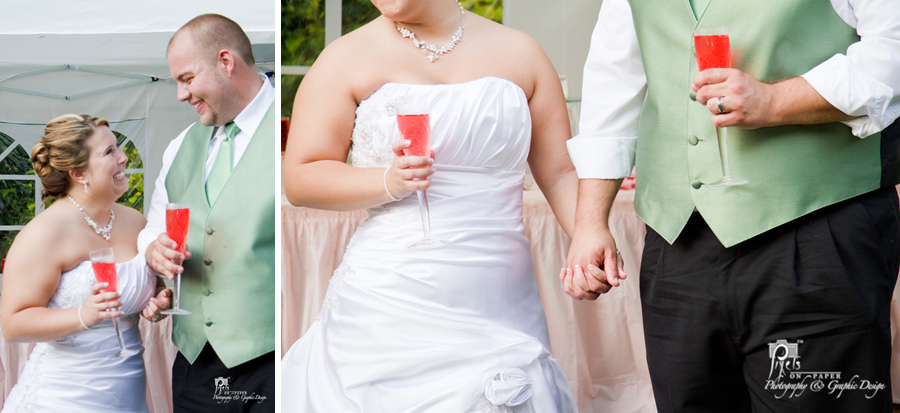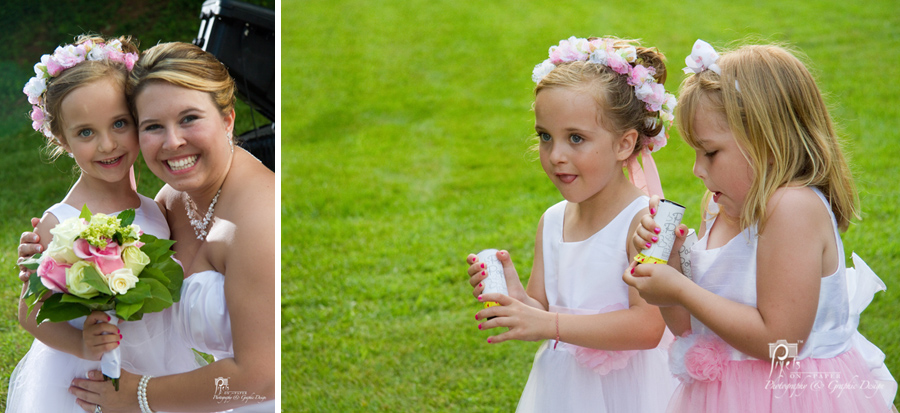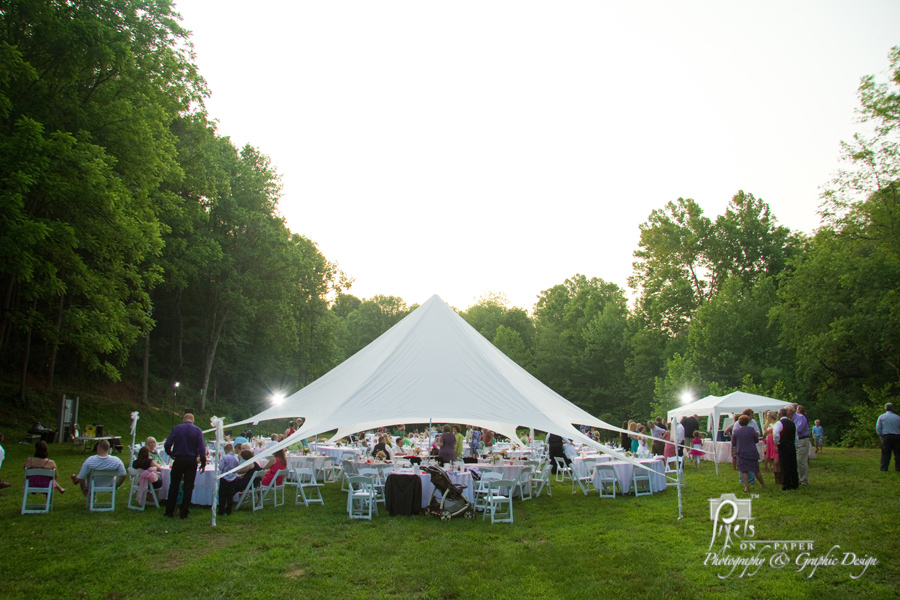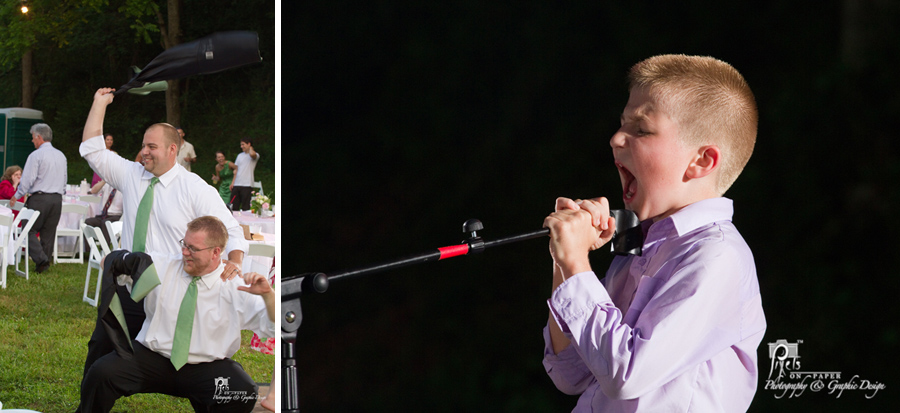 A few other special touches stand out to us for this high country wedding. Ashleigh and Philip did cut a cake topper, but guests were treated to cupcakes in 10 different flavors! (Pink lemonade was Misty's favorite) The night concluded with a fireworks display under which Ashleigh and Philip had one final kiss before heading off to their honeymoon through the line up family and friends with party poppers.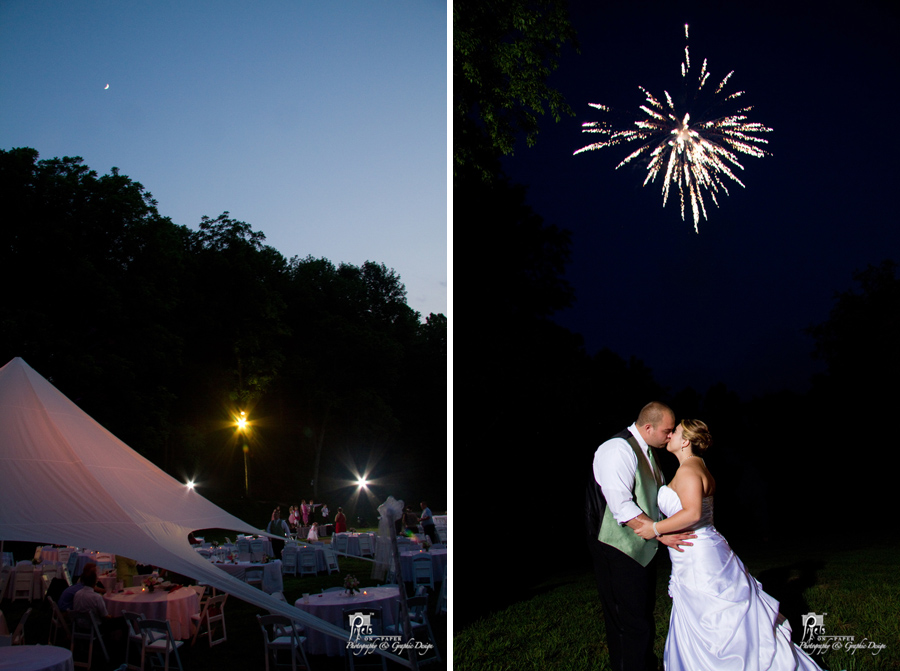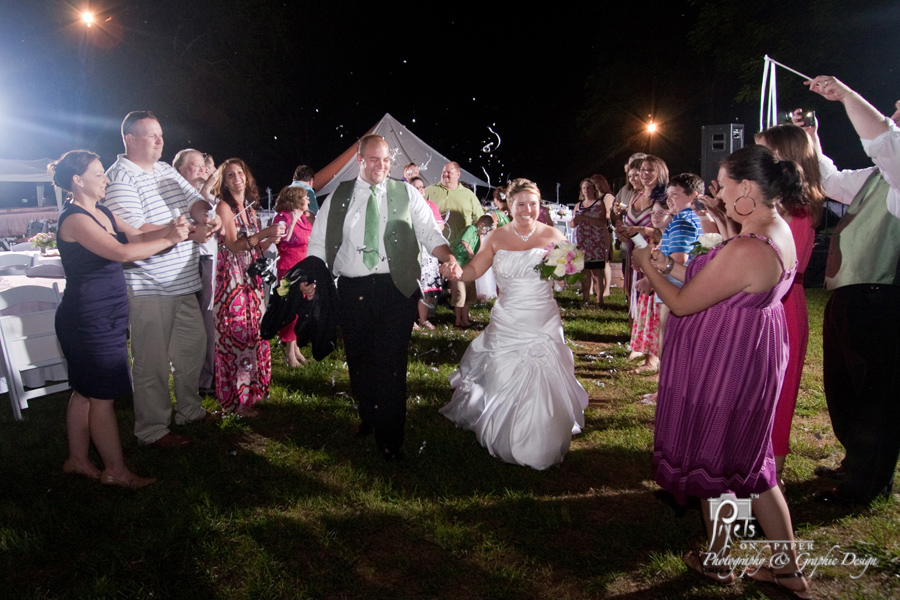 Congrats Ashleigh and Philip!
Engagement Portraits, Bridal Portraits and Wedding Photography: Pixels On Paper
Ceremony Location: Bride's Parents' Home in Wilkes NC
Bride's Gown: Bridal Traditions Wedding & Prom Attire
Bridesmaids Dresses: David's Bridal
Tuxedos: Bridal Traditions Wedding & Prom Attire
Flowers: Richard Hincher
Hairstylist for portraits and wedding: Summer Severt, The Cut Ups
Band: Pistols and Petticoats
DJ & Lighting: SPL Productions
Videography: Wally Robinson
Caterers: Tipton's Bar-B-Que
Rentals: Jefferson Rent-All
Transportation: Golf Carts provided by Dwight Phillips
Wedding Planner: Nikki Wright