We gear up for Spring and the end of the school year, especially if we're parents, along with prom preparation, graduation, spring cleaning and shedding the winter stuff. Then we gear up for Summer — vacations, travel, summer camps, weddings and family reunions. And now fall is licking at our heels and this means a lovely, but limited, time for outdoor portraits with our sweethearts, our children, family and friends. It marks the seasonal change when the sleeveless clothes are put up – like the last of summer fruits and veggies into cans – and we prepare for the turn from warmth outside to fires inside.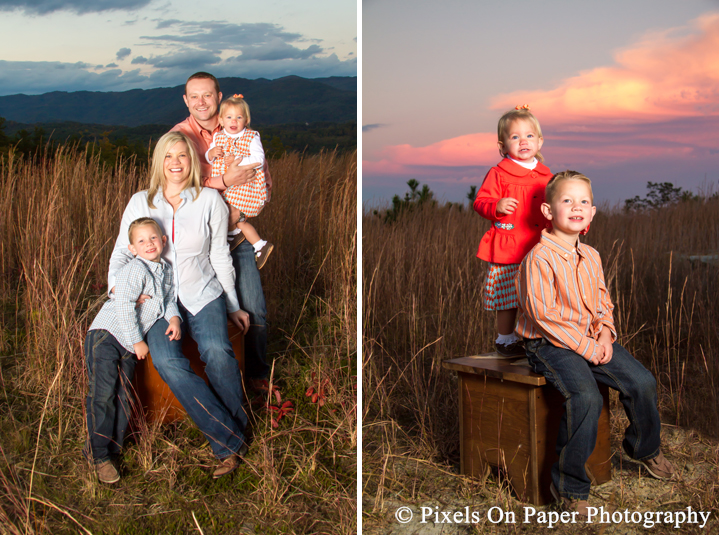 At Pixels, we love all the seasons (or we'd live in Santa Barbara, CA …. no offense to you all out there, by the way), but fall has a different light in it and in North Carolina, it always surprises us. Whether our dear clients come to our outdoor studio in Wilkesboro, meet us on a greenway or at a park in Charlotte, in Boone near ASU, in the Asheville mountains or anywhere along the spectacular Blue Ridge Parkway, the light is different each time, just like our subjects. It's all new again.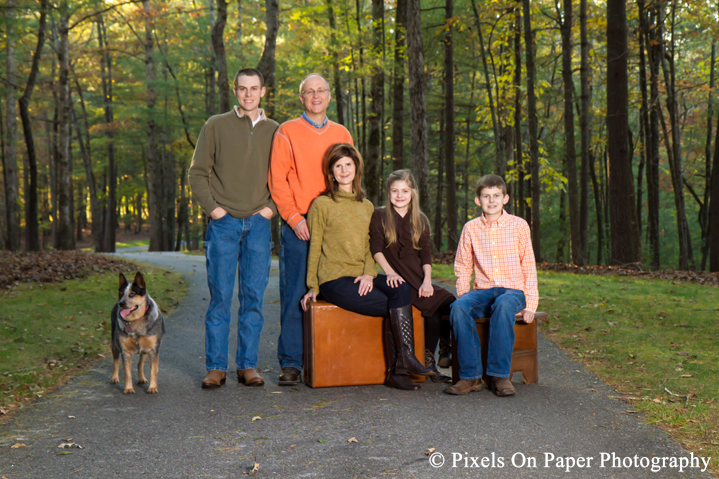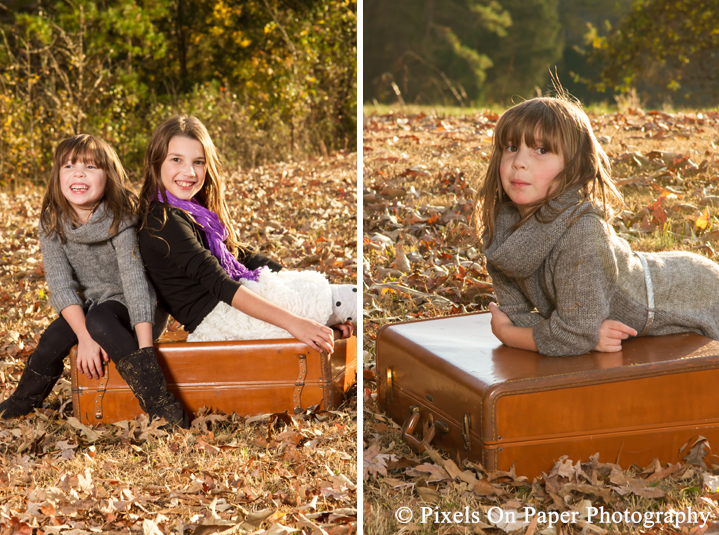 We anticipate that the peek color in the mountains will be October 6-18th (that's 2 weeks and then some) and closer to the end of October will be perfect for our fans and clients in and around the Charlotte area. We have props we can include and encourage you to bring anything that makes you think of fall with family.
Photos like these make great albums, calendars (the holidays are coming!), and gifts. Schedule your date with us as soon as you can. We look forward to seeing you and photographing you in mother nature! Contact us online or call 704.641.1131 or 336-990-0080.