My how time flies. Seems like just yesterday that we captured Harper's newborn photography and now she is already six months old. Her Mom and Dad invested in our complete baby photography plan which allows us to photograph her during all of her first year's momentous occasions including her Mom's maternity, newborn, six month, and her first year birthday.
This little cutie is filled with pure joy and each time we photograph her she makes our day that much brighter.
At this age and younger, having a photo studio to photograph precious newborns, babies and toddlers allows us to provide a warm and comfortable environment with a relaxed atmosphere for children and parents alike. We have a huge inventory of props and unique hand-made backdrops along with wardrobe accessories that are fully accessible to our clients.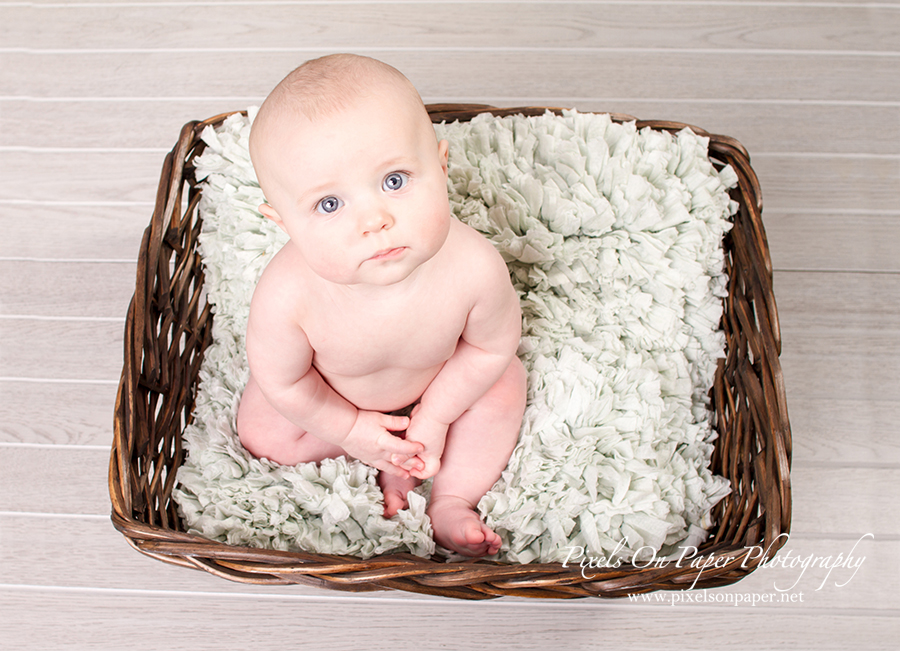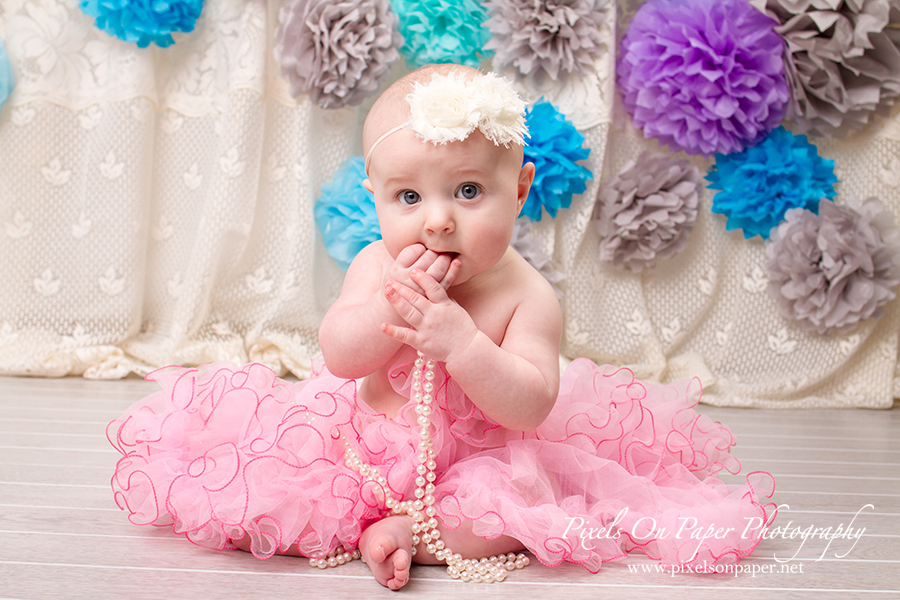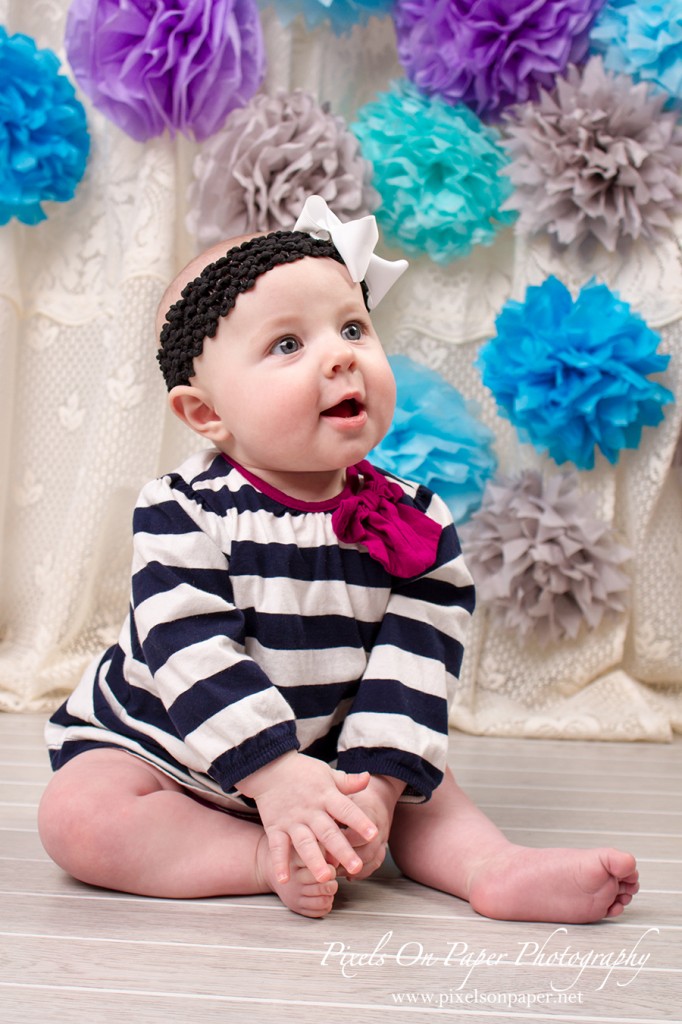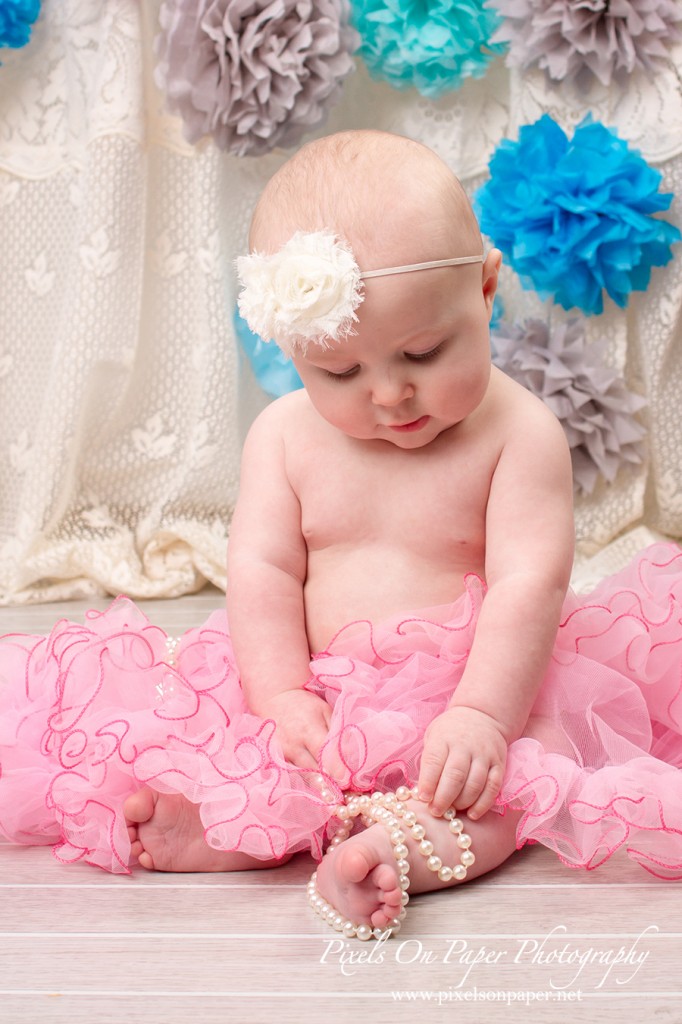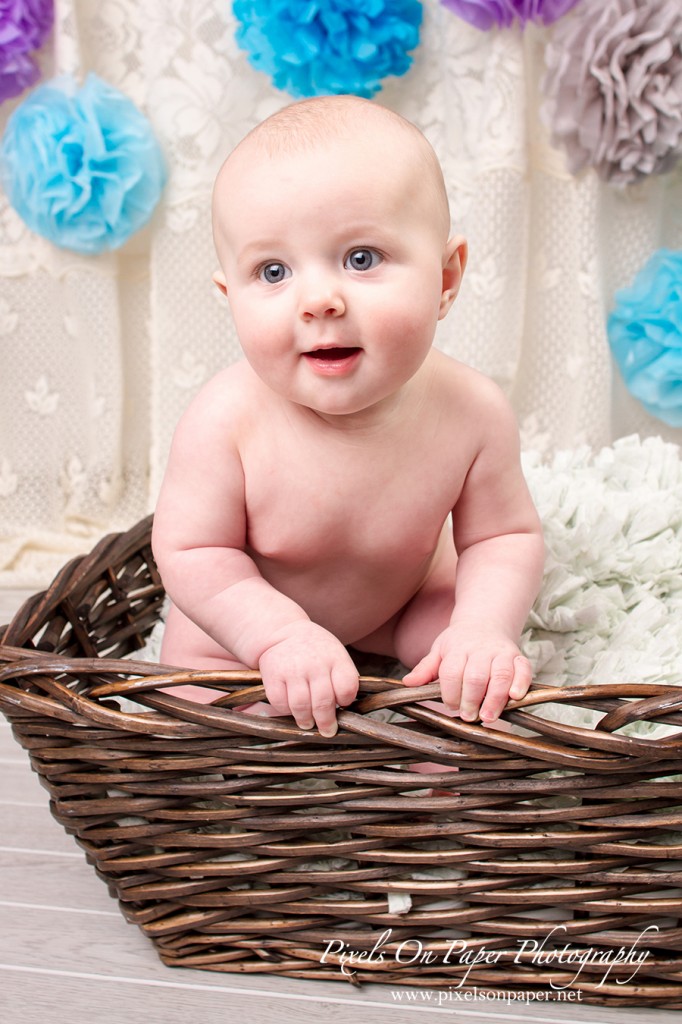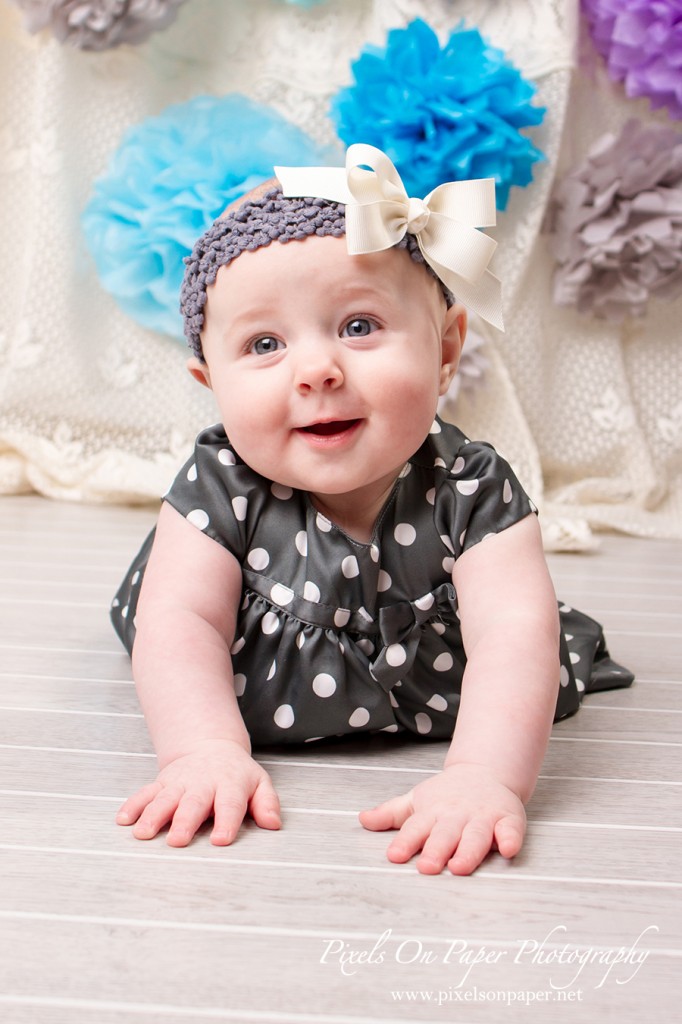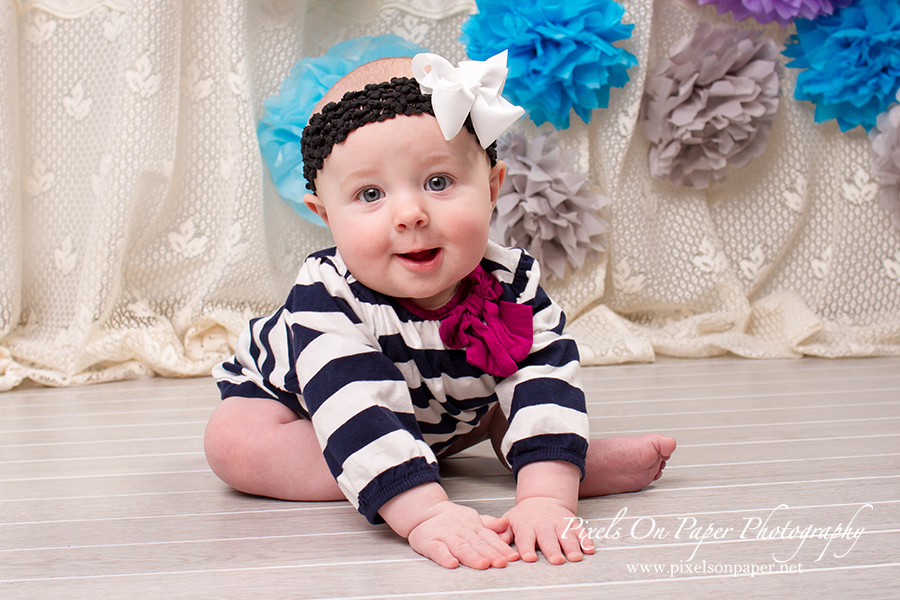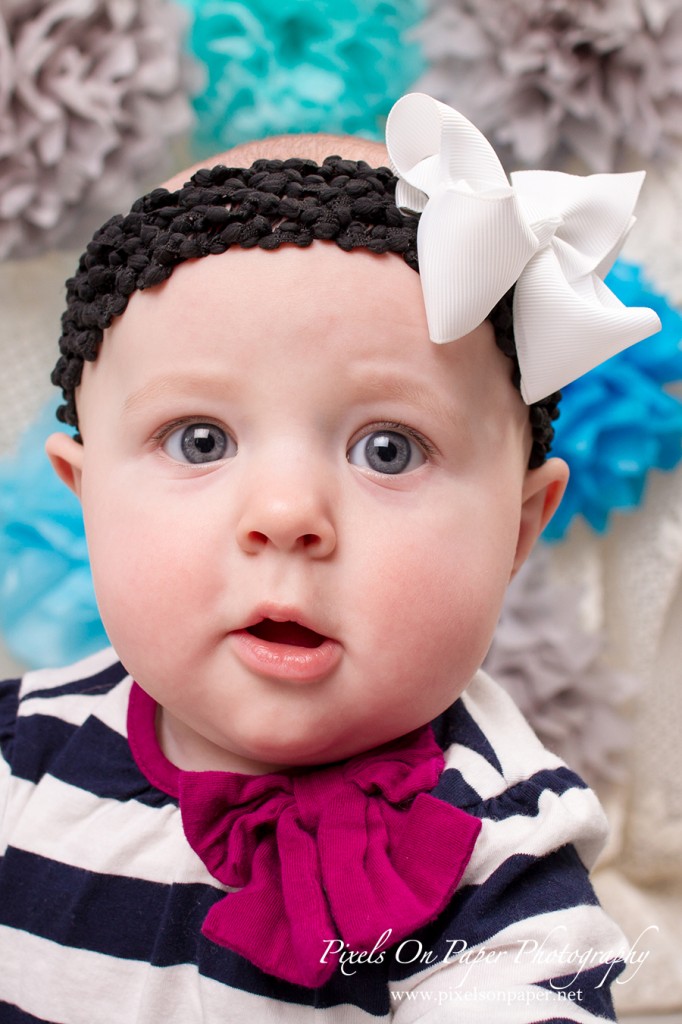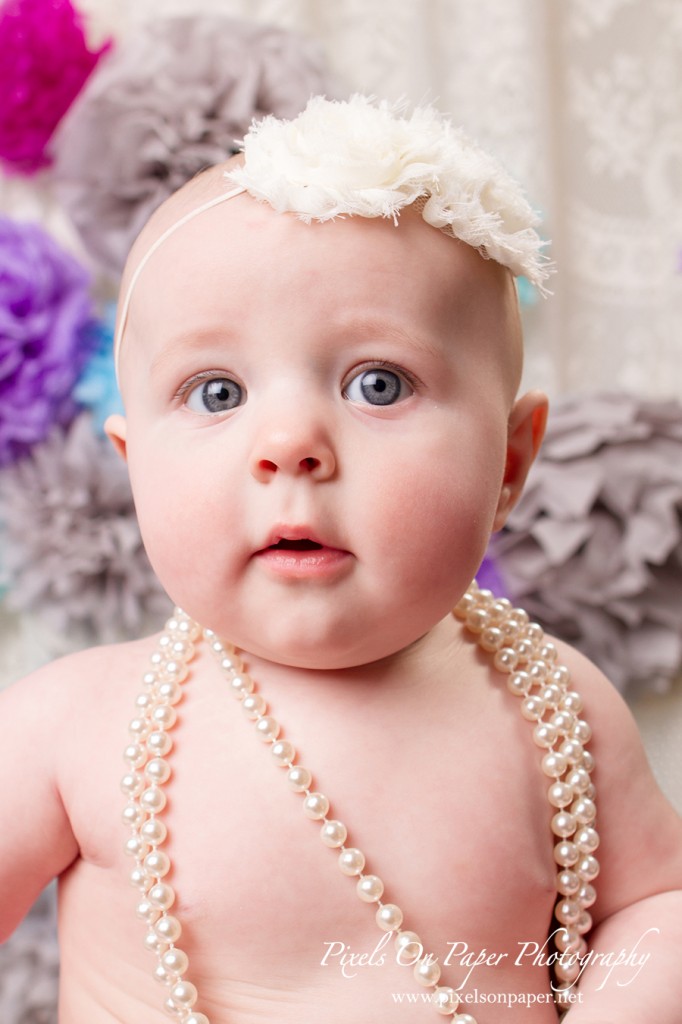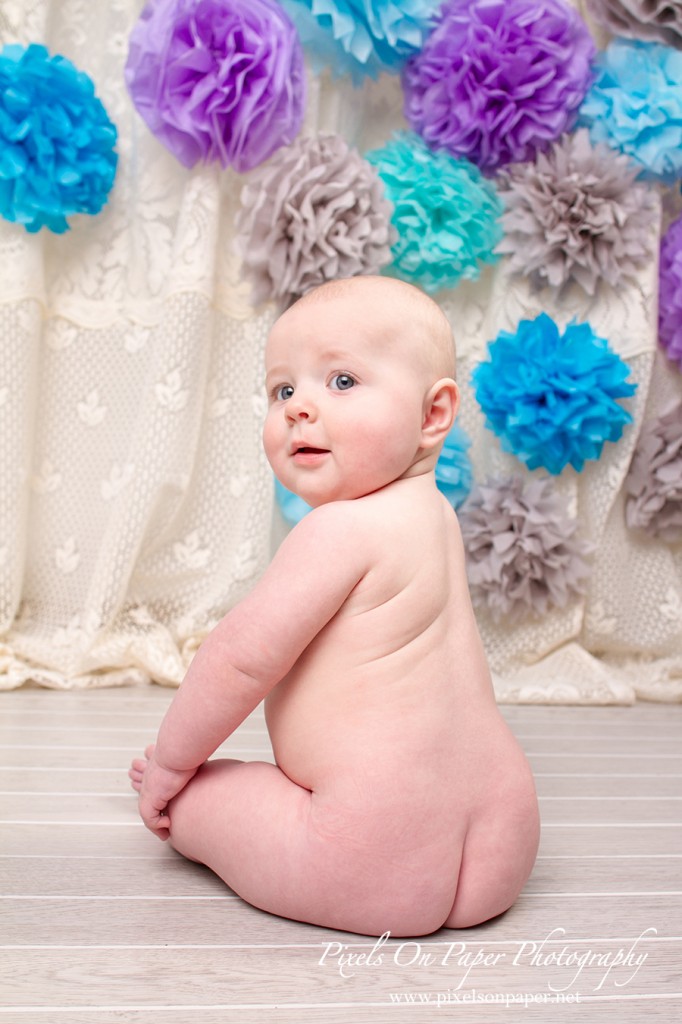 In case you missed Harper's newborn photography go take a look at the photos here. And you can also see her Mom's maternity photography here.
All of these photographs were captured at the Pixels On Paper portrait studio in the North Carolina High Country in Wilkesboro, NC at 1198 Curtis Bridge Road. Want to learn more about our complete Baby Packages or portrait photography? Call 336-990-0080, visit our website www.pixelsonpaper.net or send us and email at mail@pixelsonpaper.biz for more information.
All photos ©2014 Pixels On Paper Inc.