Before Isaiah (3 months old in these pics) launches his financial planning consortium, he wants to get accustomed to the garb. The kid digs a tie – just look at his face.
Isaiah to the room: "does this color work with my diaper?"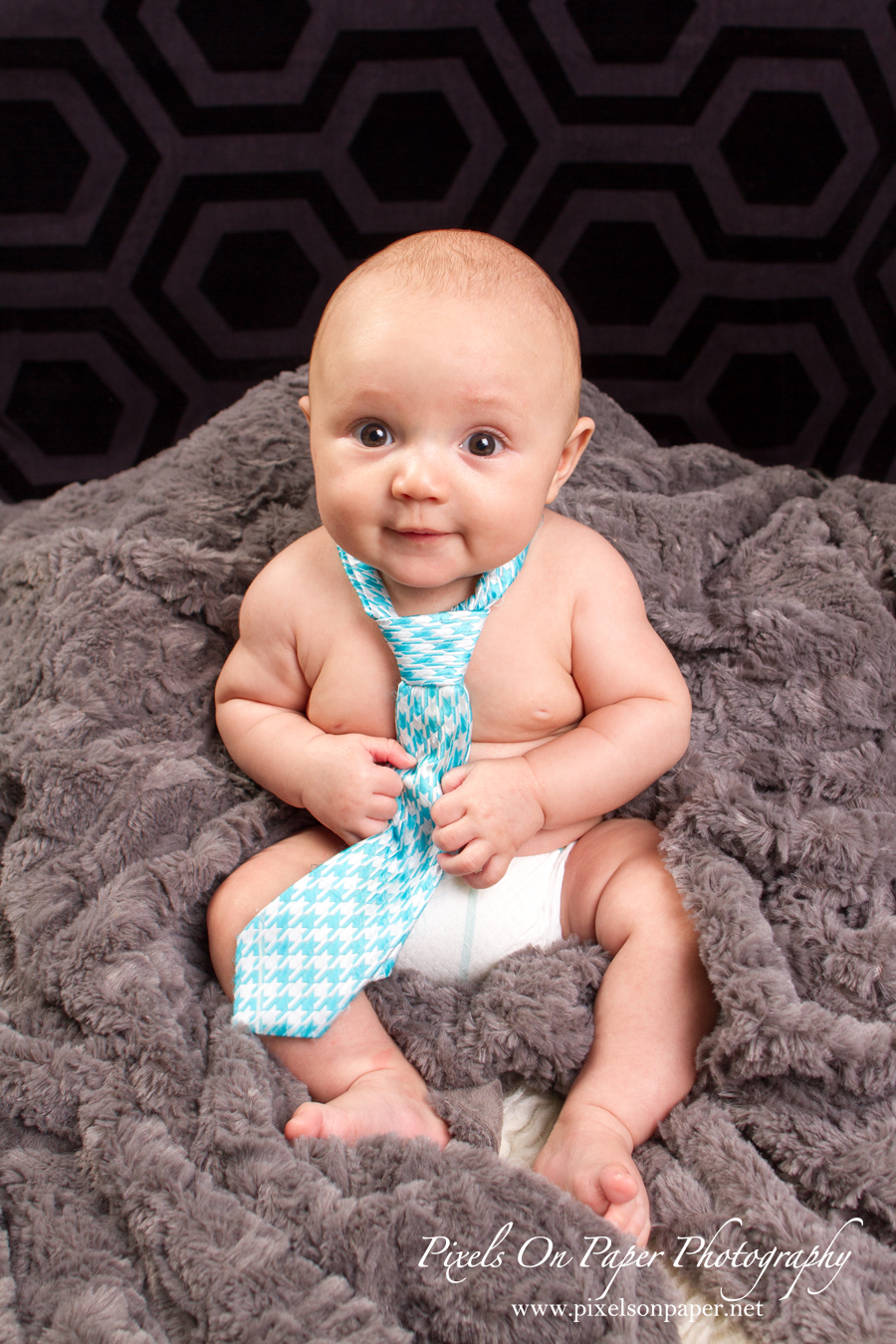 We took Ashley and Kevin's wedding photos in 2011 and then they asked us to take pictures of their newborn. Like some of our clients, the parents want us to focus on their kids (literally) and leave Mom and Dad on the sidelines. We encouraged the Ellis' to be a part of this shoot and they complied. We're so happy they did.
Between the smiles, nuzzling, Isaiah's expressive eyebrows and the way he pulled faces in front of his glowing parents, it became a memorable shoot for all of us. We LOVE this family and look forward to being a documenting element for them for many years to come. Isaiah is a study in facial expressions, by the way…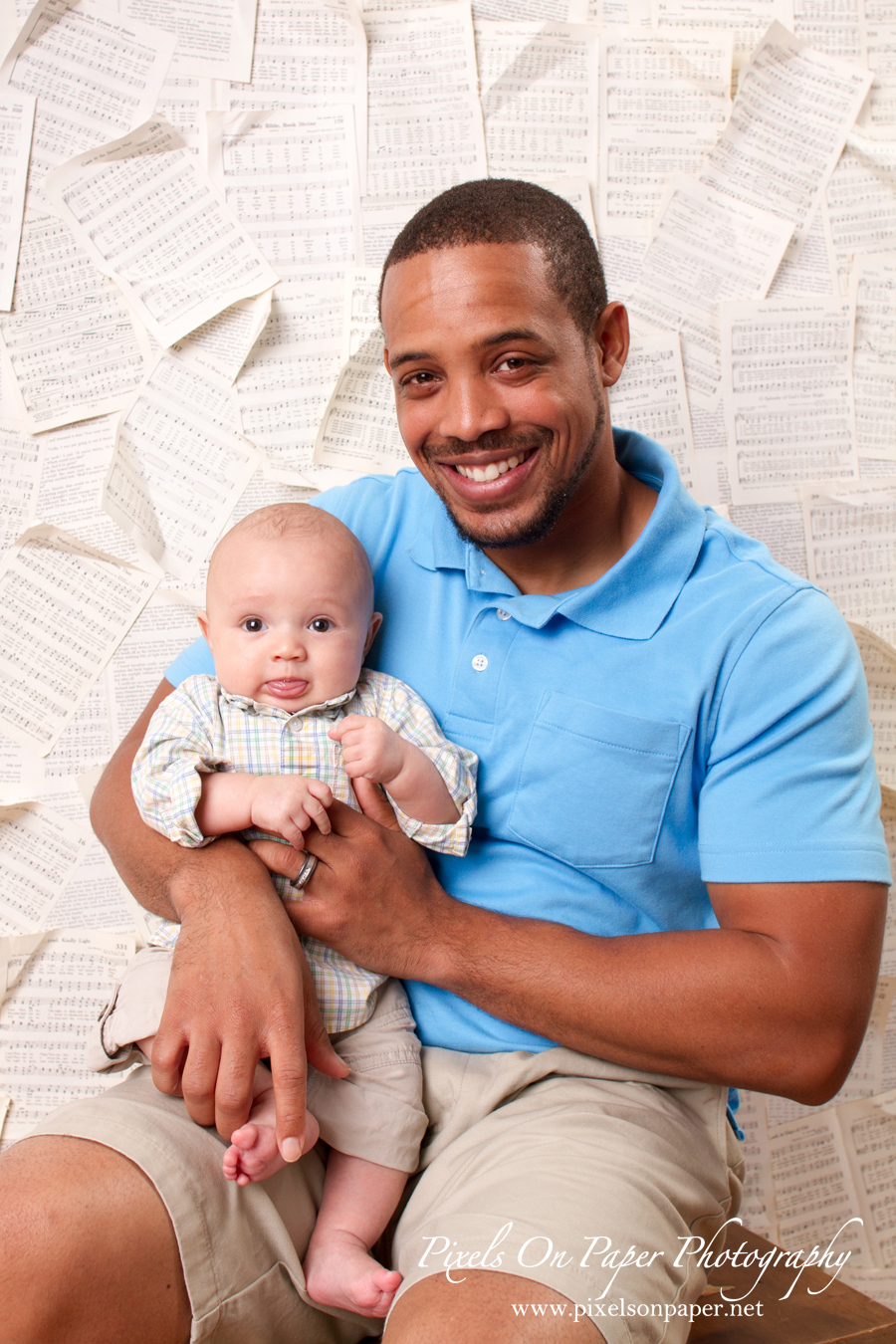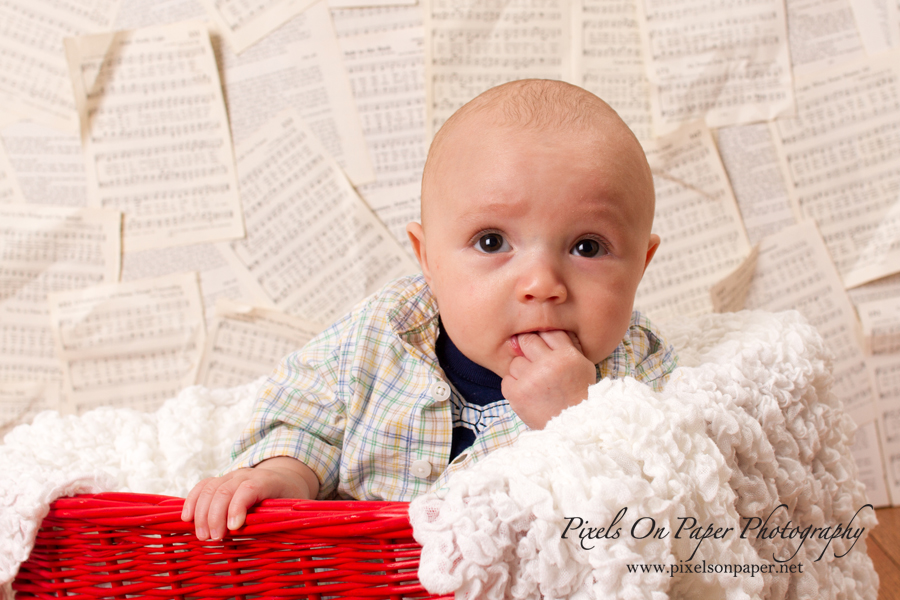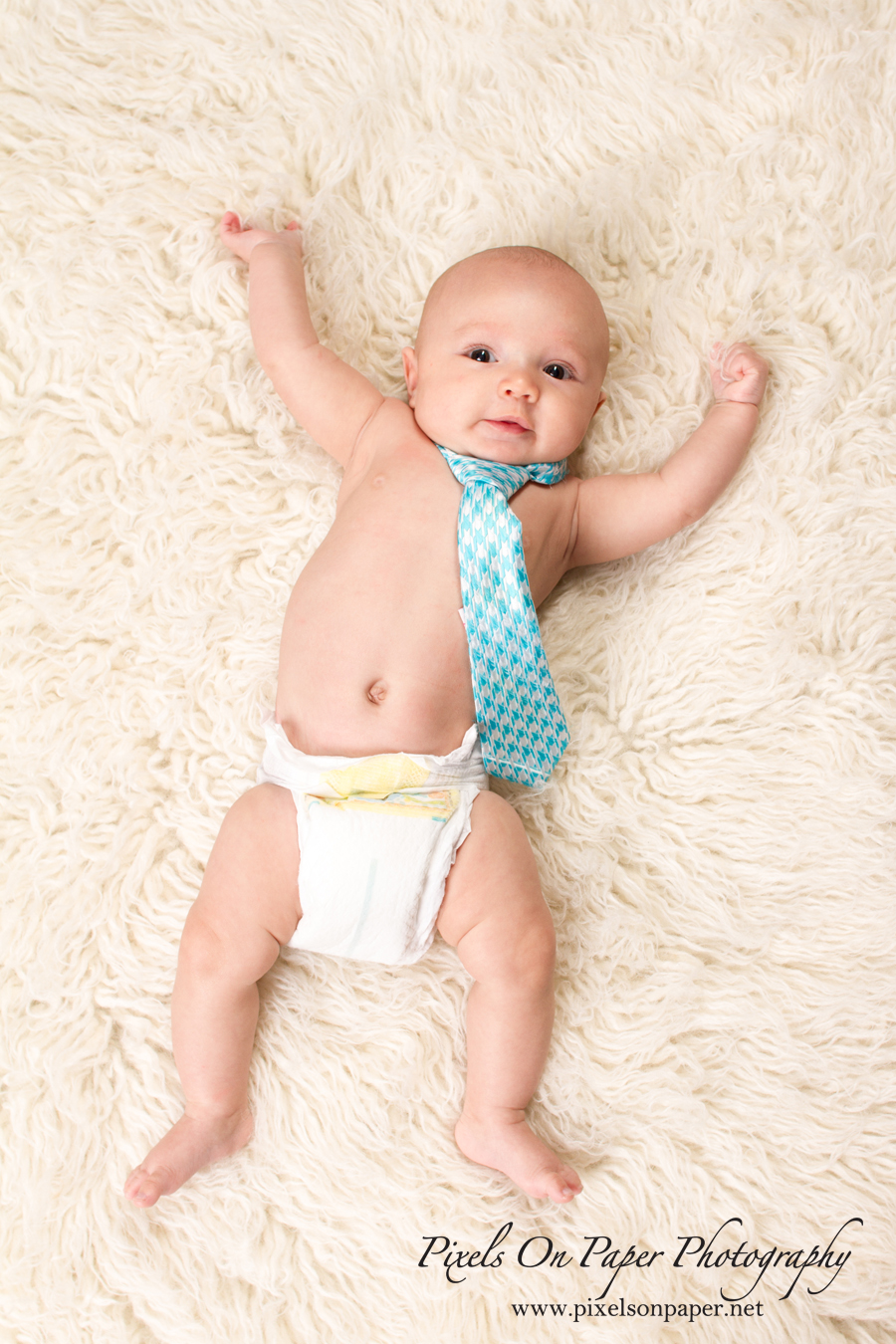 Isaiah is now 6 months old and his secretary will begin taking calls at his new offices this September. We're encouraging him to find some pants in the meantime.
Below, see an engagement and wedding day photo featuring Ashley and Kevin. They met, fell in love and have now – multiplied!