It started here. She hit the planet in a cute bomb. We added the feathered head band and props, but she brought the pout, the languid body language, the laser-focused eyes and bored expression. Someone 20 times her age could never have pulled off that look without some coaching. Miss Ivy would have shaken it out of her sleeve – if only she'd had one.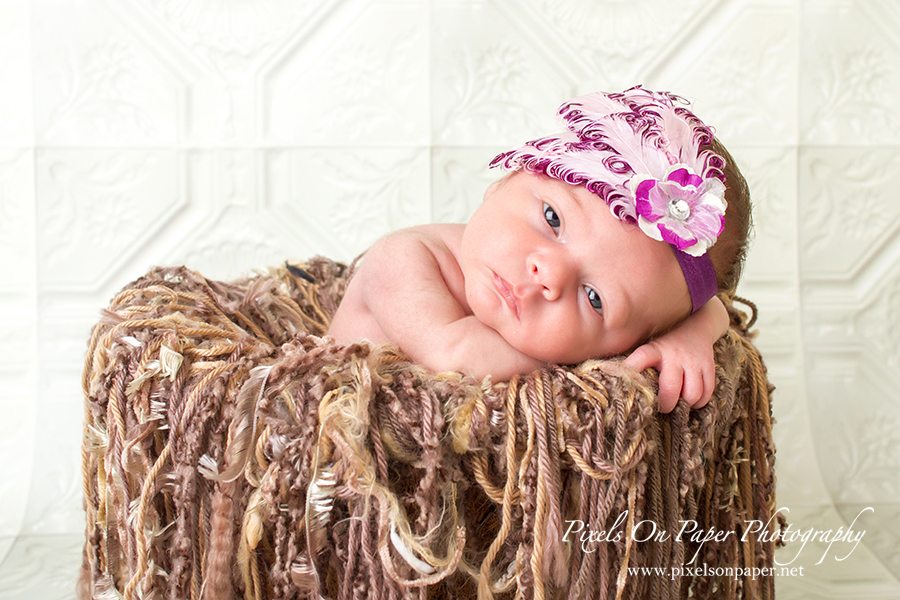 And then THIS happened. 6 months passed and her cuteness turned to a pensive longing for a purpose in life. Just look at her expression. What on earth is she dreaming about? What is she plotting? Or is she remembering the good times …. all 6 months of them?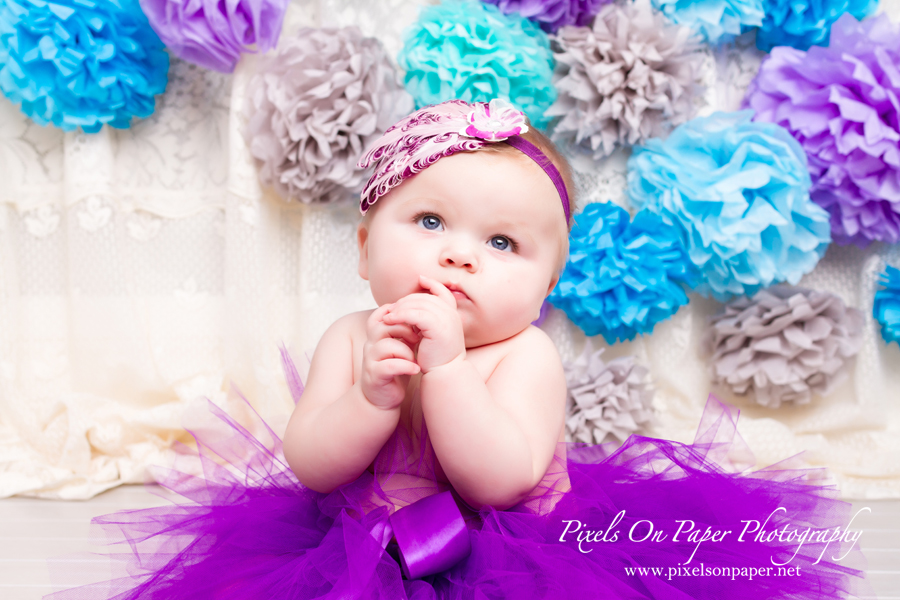 And this.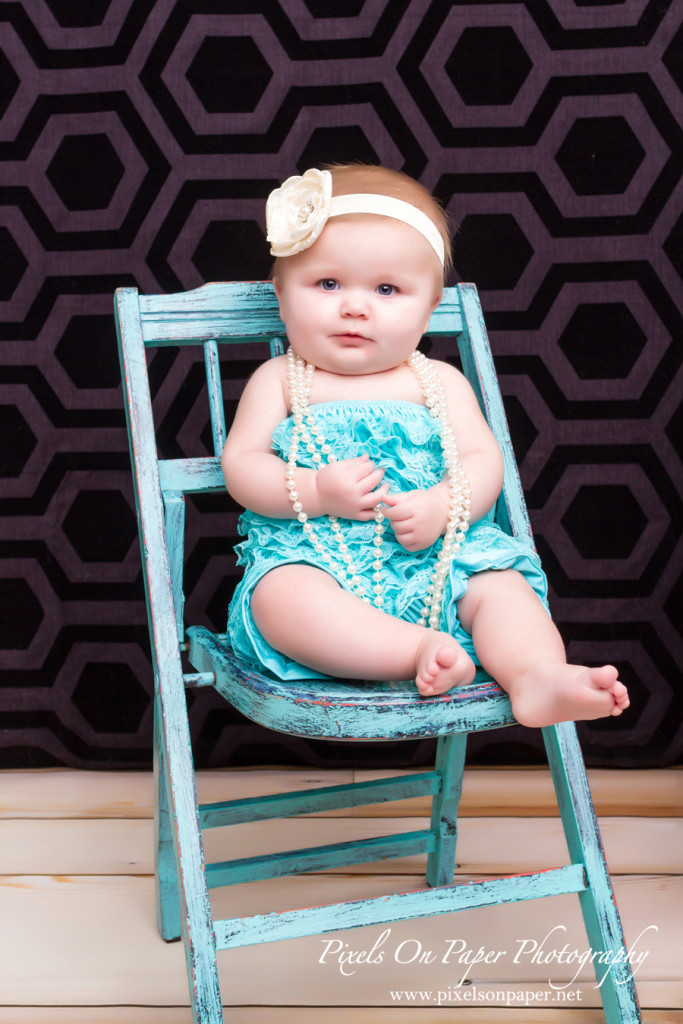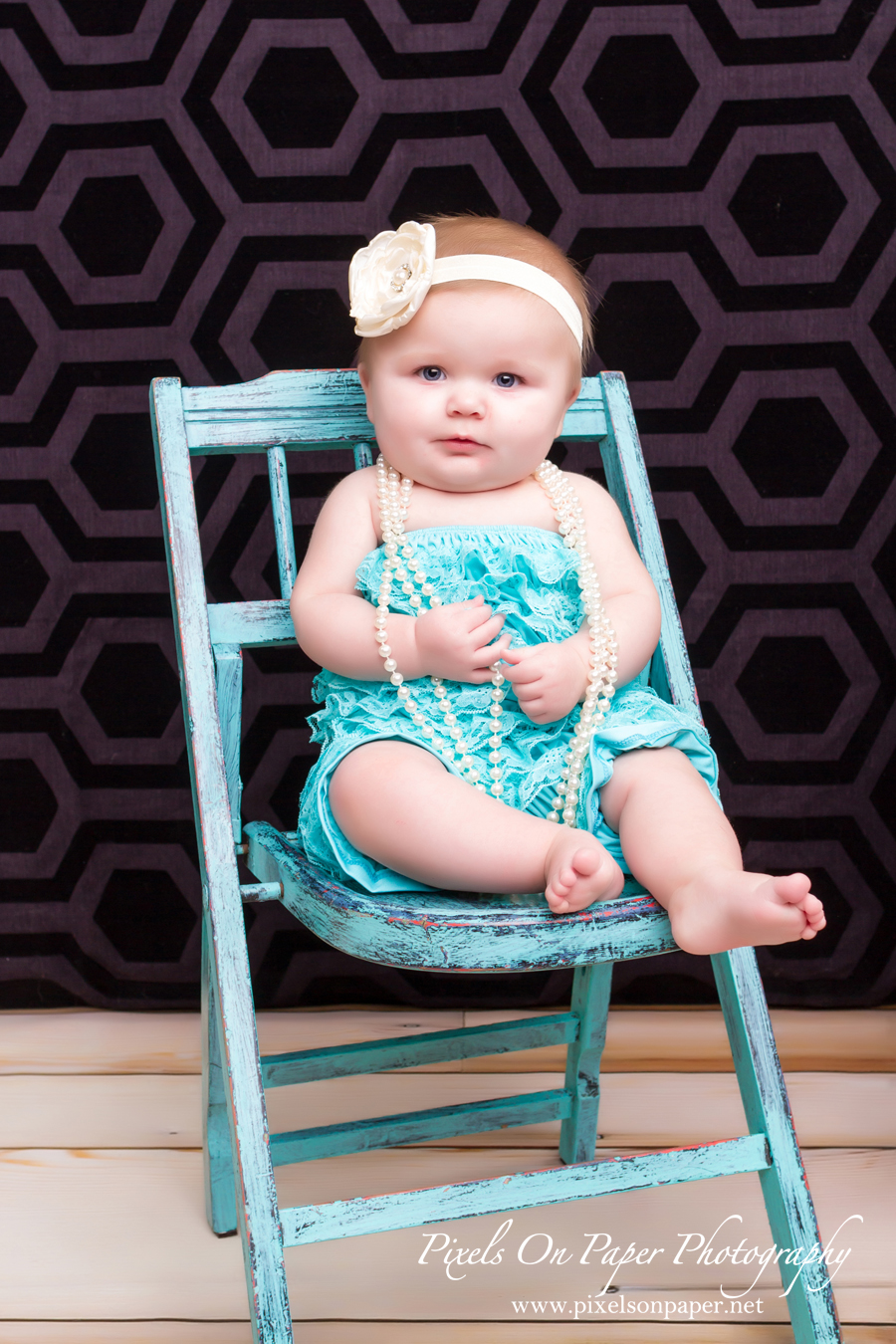 Then Ivy crept up on her first birthday and her parents, Kim & Justin Myers, had a plan. They designed a lemonade stand themed birthday party complete with stand, sign and big jar of lemons. When we heard their plan and saw cell phone photos, I insisted that we also use it in Ivy's one year portrait session. We moved from our indoor portrait studio to our outdoor portrait garden in order to grab the best lighting and have fun with all the props. The kid is a natural.
Quick aside: Please know that we don't mind if parents bring their own props. We want you to get as much use out of them as possible and coordinating is always fun. Ultimately, I bought the lemonade stand set up. It had to be done. It was just too cute and I know some of you parents out there can picture your babies and kids playing in it for their upcoming portrait sessions.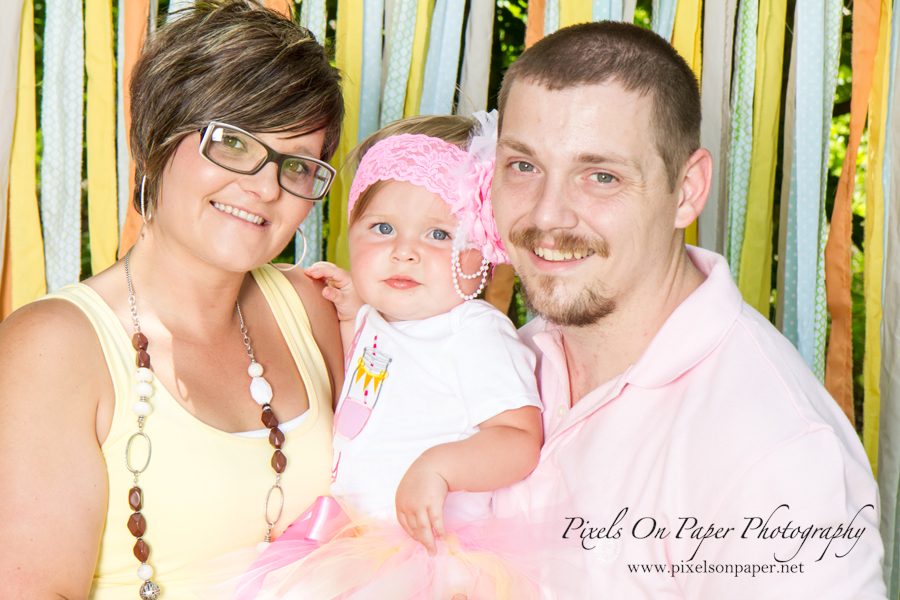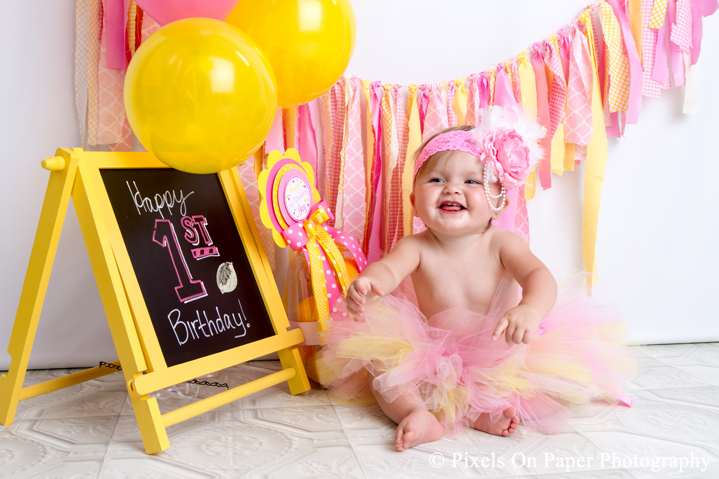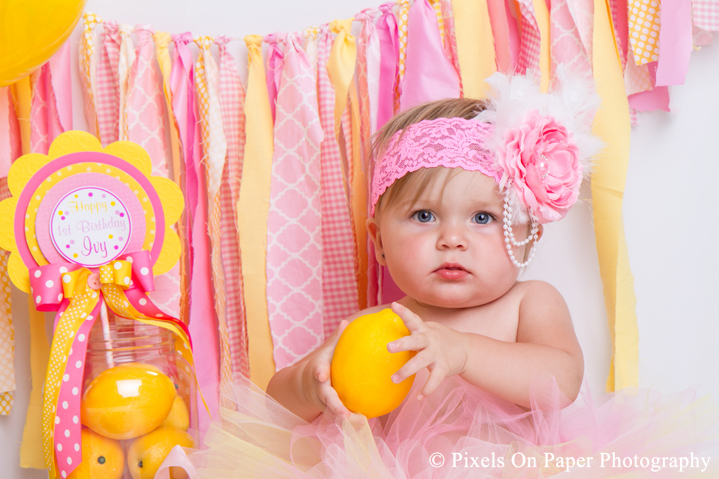 This kid is all about pink AND sugar AND dress up. The tutus have become sort of expected with little girls and with Ivy, the headbands. She also loves pop music, but don't we all? The lemonade stand theme was perfect for her personality. You sort of want to dip a big ladle into a bowl and come up with this little creature floating in pink sugar and tart pulp.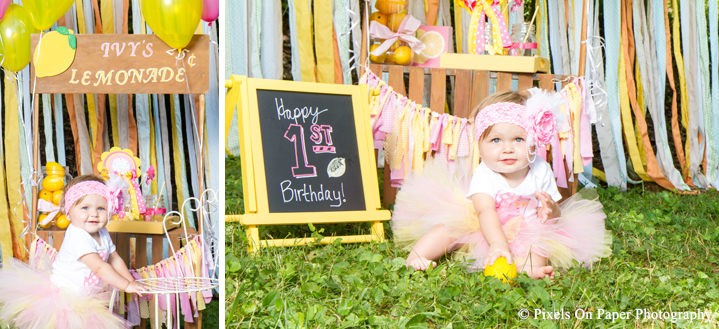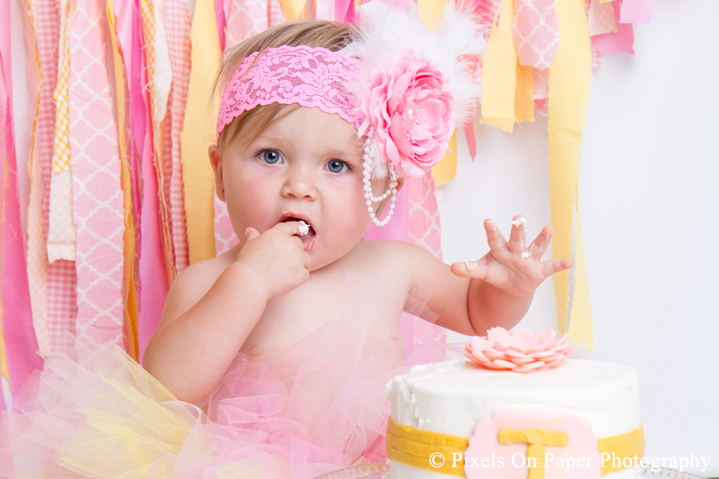 Year one is in the books. Actually, it is. We created a custom photo book for the Myers to enjoy, share and show Ivy when she's older. We had five (5) sessions with Ivy during her first year, and we are already planning and have scheduled year number 2.