On May 20th, we photographed the wedding of Kendra and Nathan as they tied the knot at The Barn at Blueberry Hill in Elkin NC. It was the first time we've ever shot a wedding at this venue and we LOVED it. It's a real barn with a real barn feeling, but with air conditioning (!!) and the owner, event coordinator, setting – everything – was perfect.
What was also perfect was the couple. Even the groom's goof made the occasion memorable.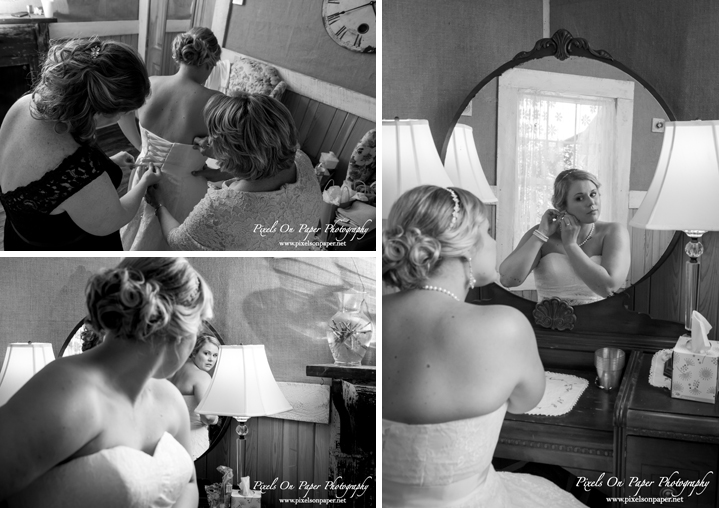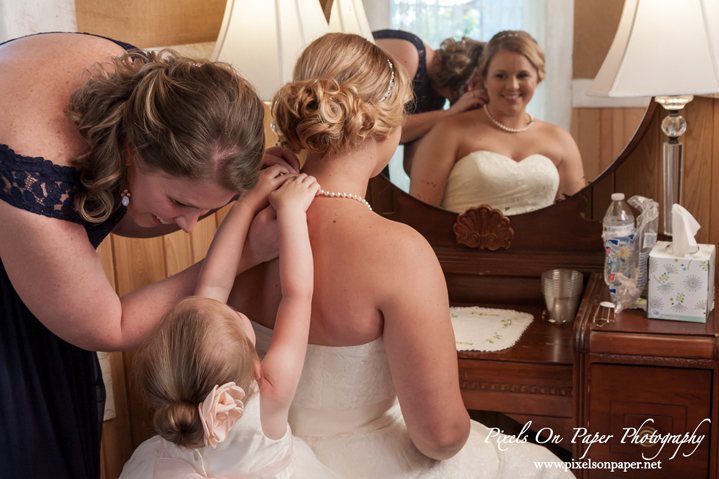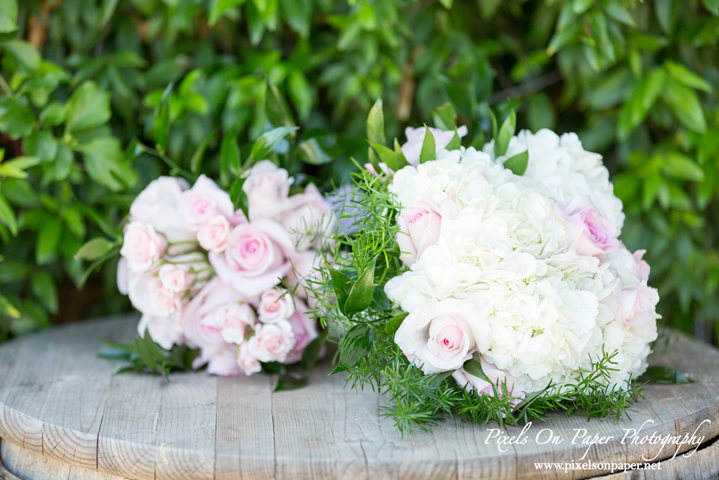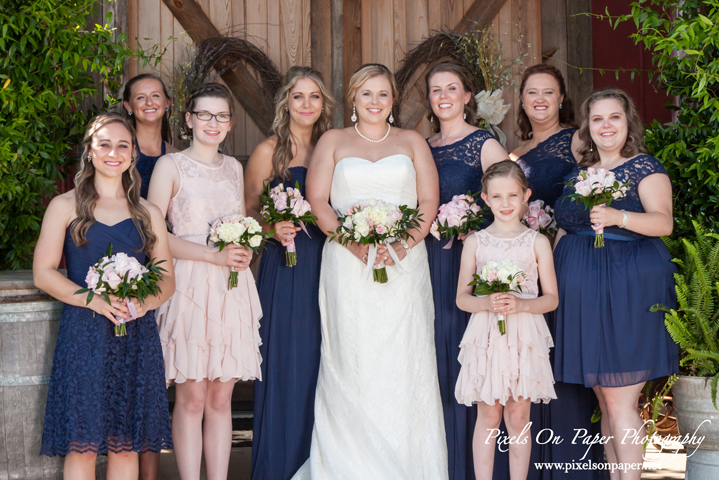 Kendra is a lot like me: a Type A personality who wants every single detail to be perfect. She looked gorgeous and so did her bridesmaids in this setting. The weather turned out to be perfect (it rained for 5 days straight after the couple left for their honeymoon) and the guests were so much fun. There were no dull moments!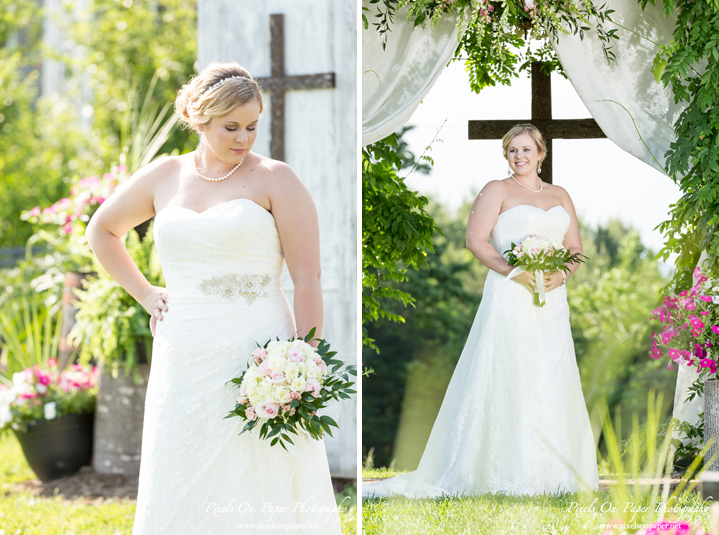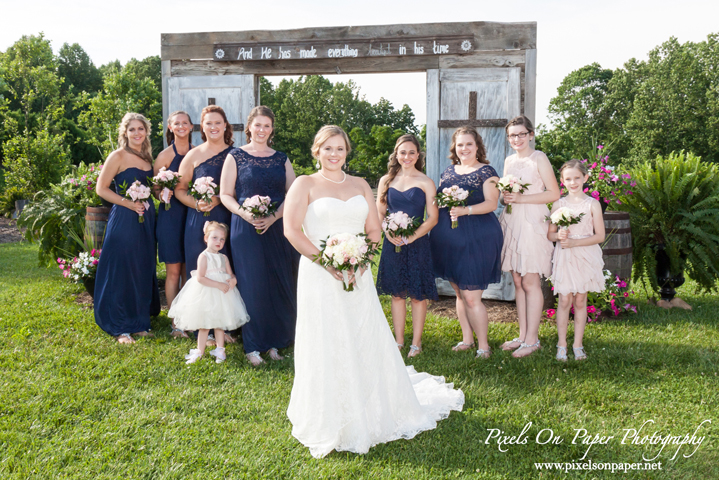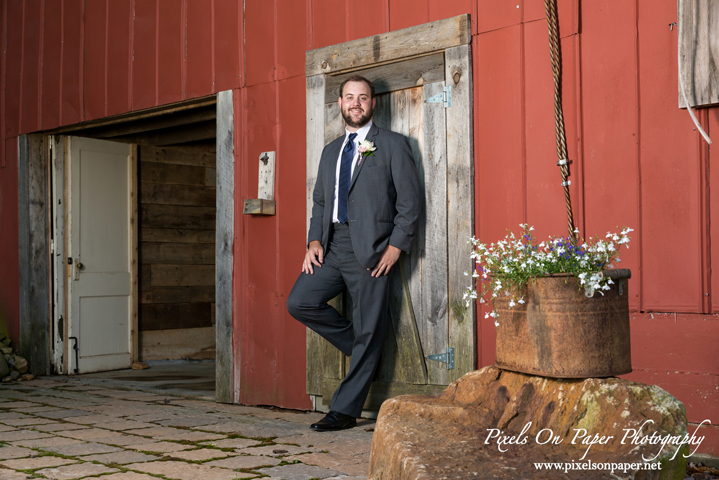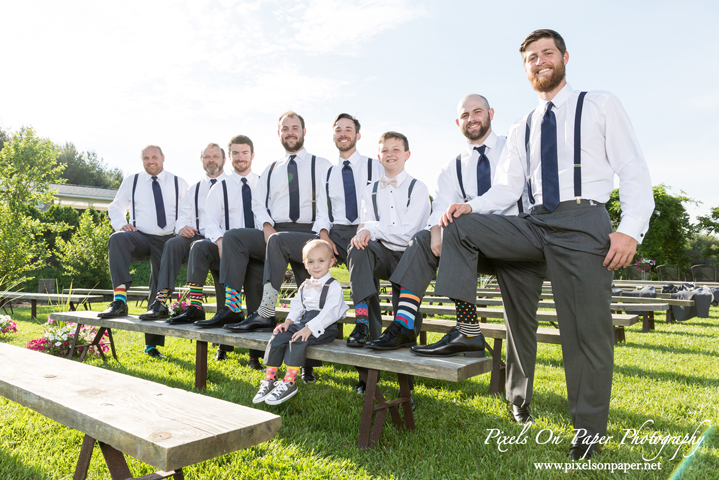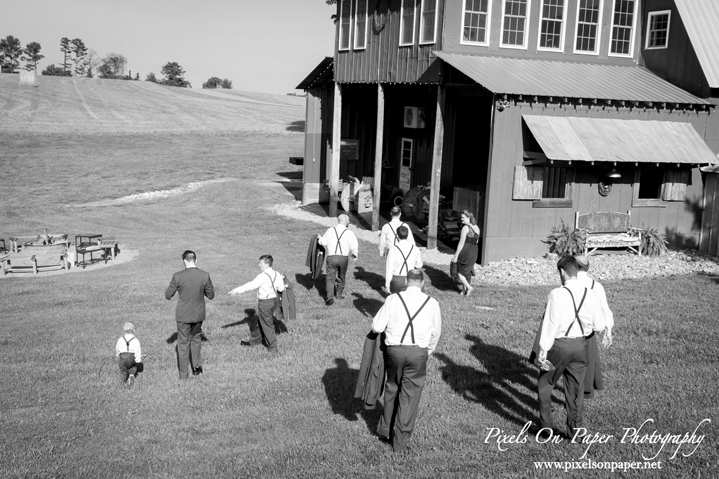 Groom Nathan teared up watching Kendra walk down the aisle. Kendra: "Most people might have needed a tissue after seeing Nathan become a little emotional as I walked in. I luckily, did not. I had the biggest smile on my face that nothing could wipe away. Why? Because I knew I was moments away from marrying the man of my dreams. Sounds cliché; I know, but it's true. I had waited on that day for many years and that day, the day I had dreamed about for a long time, had finally arrived."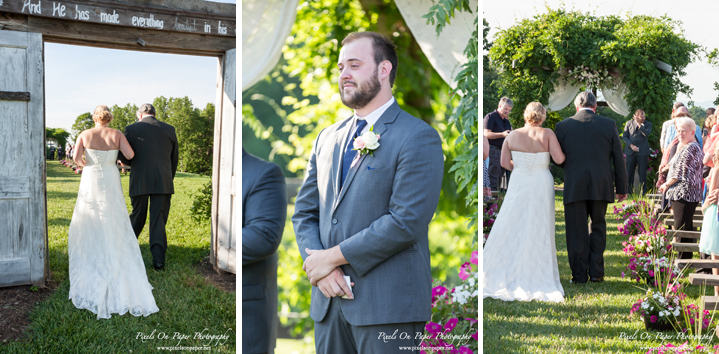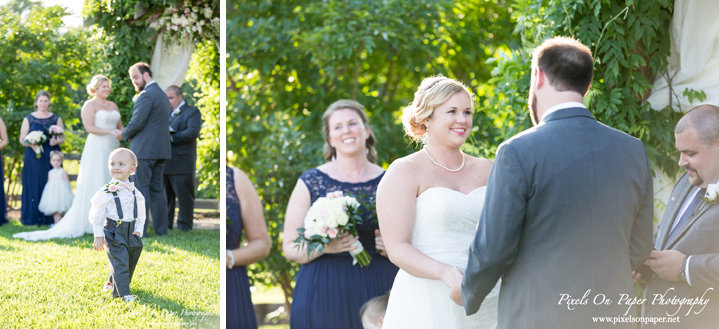 A highlight for the couple (and a laugh moment for the guests) was when the little groomsman just wandered across the aisle while vows were being said. Super cute!!

These two told us that Nathan's performance really hit the high point when he kept messing up repeating his wedding vows. The pastor finally had to turn the page with the written vows so Nathan could just read them instead of trying to repeat them.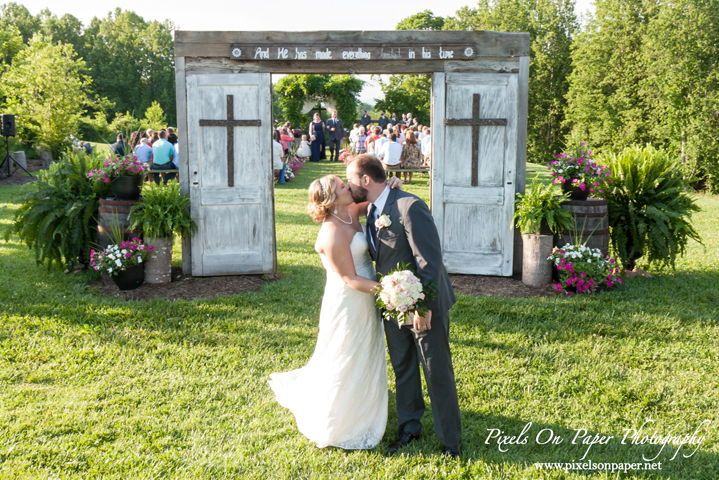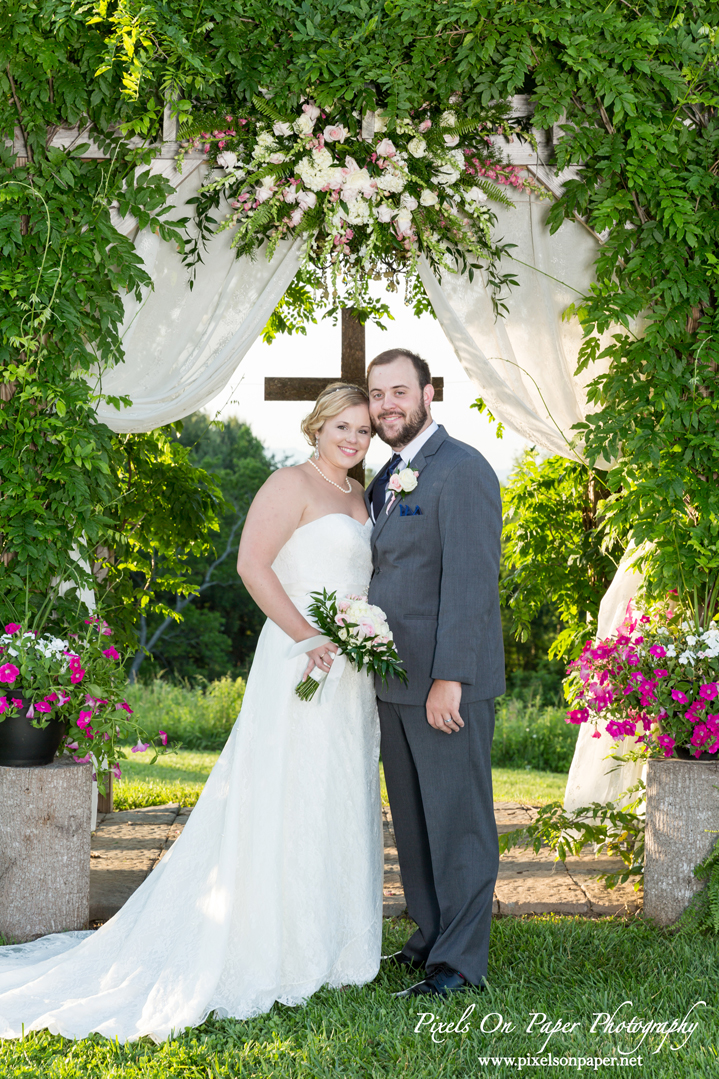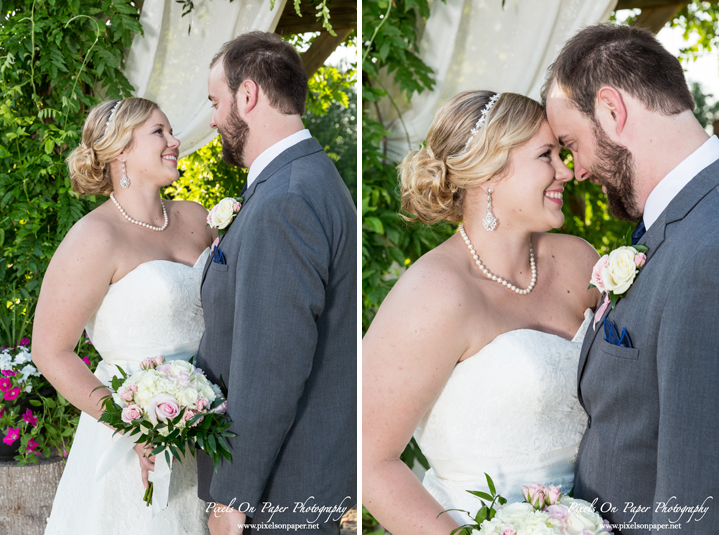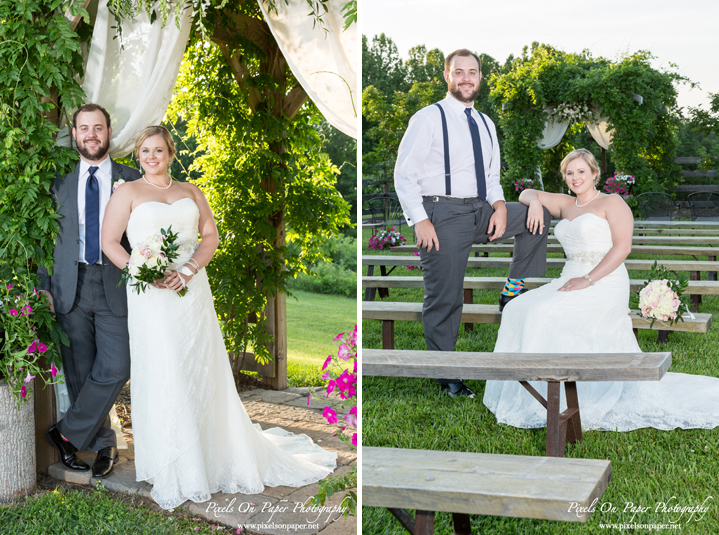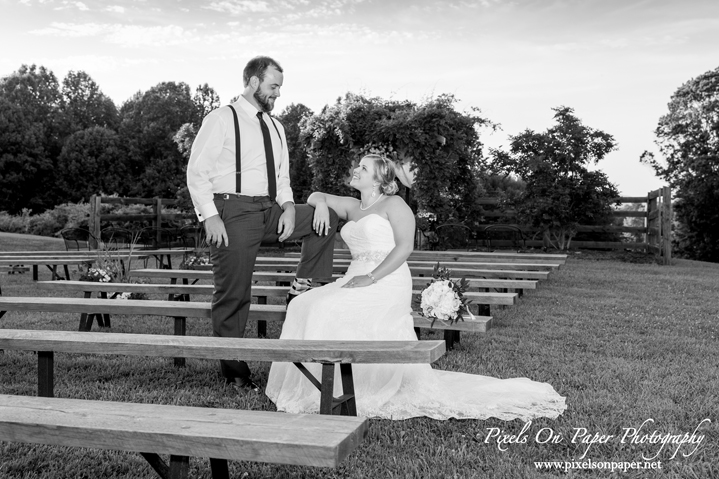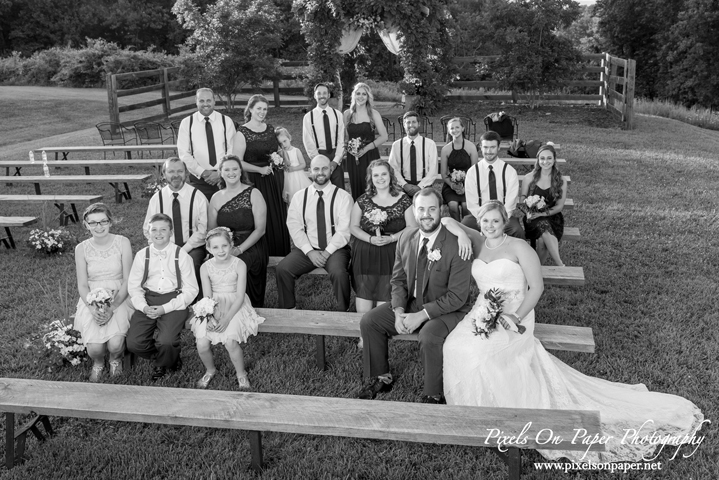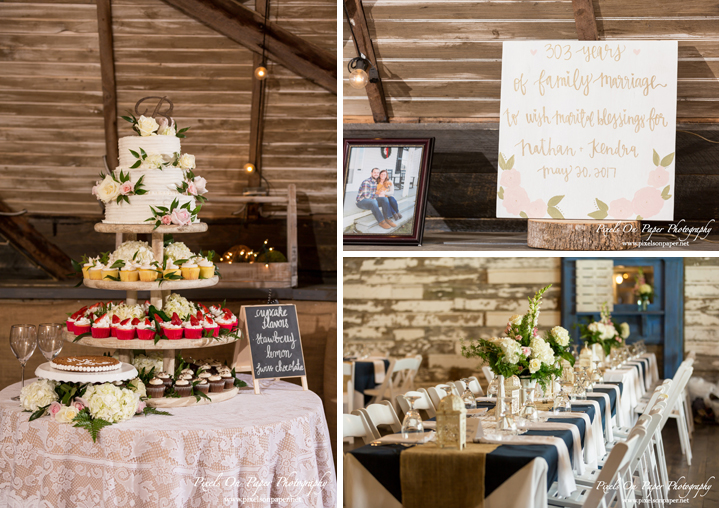 Other memorable moments, according to the bride, groom and family include: when Nathan's young cousin Ava walked up to the bridesmaid who'd caught the bouquet and snatched it out of her hands; when the groomsmen took over the photo booth to get shots of them wearing only their underwear and suspenders and when, coming back from their honeymoon, the TSA officer at the airport opened Kendra's bag and those same underwear shots of the groomsmen were on display. They confiscated her belongings.
Kidding!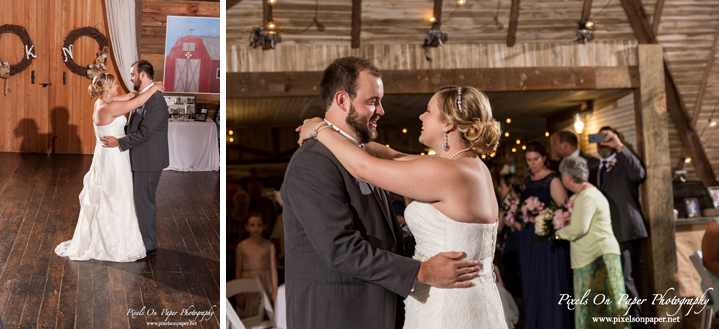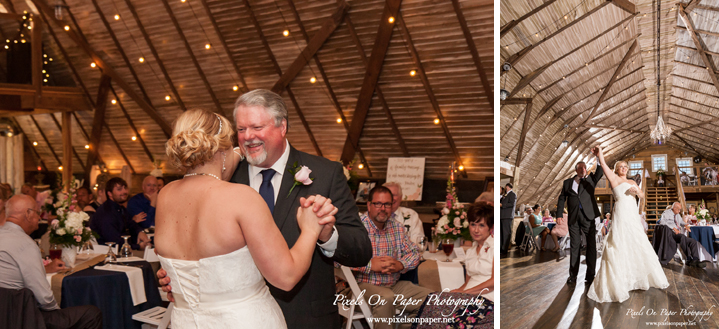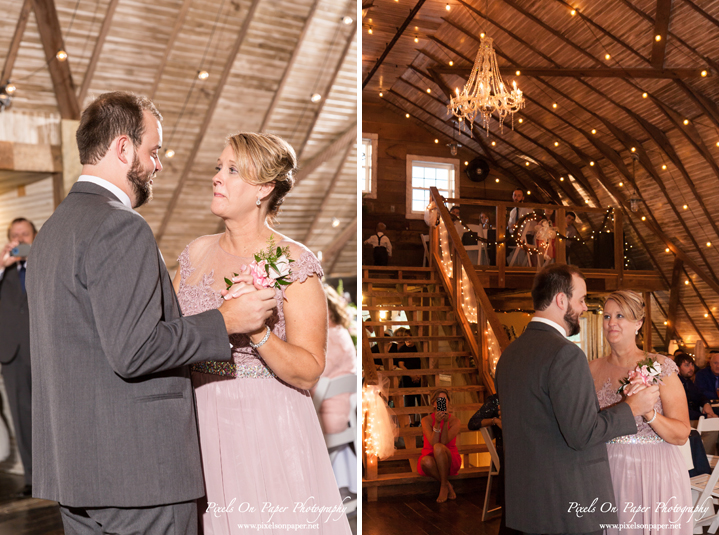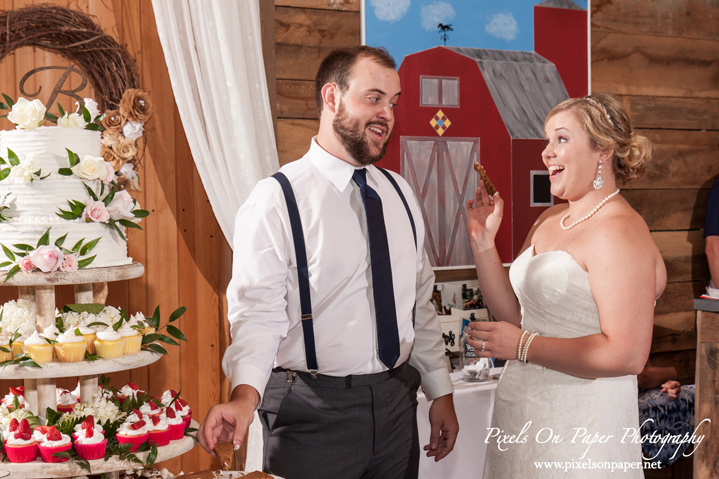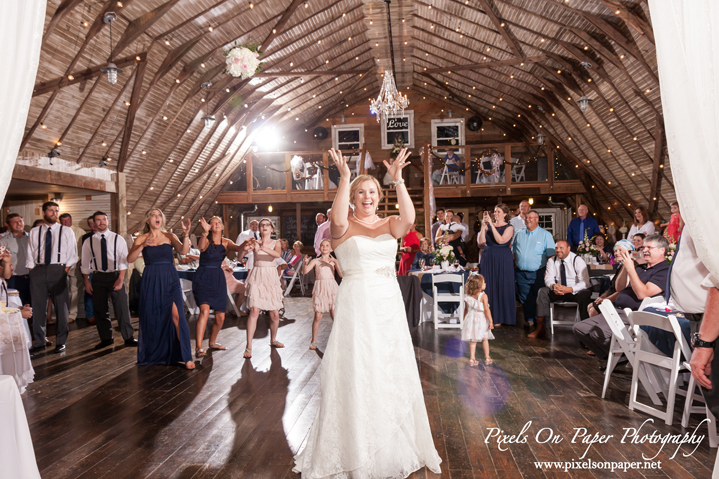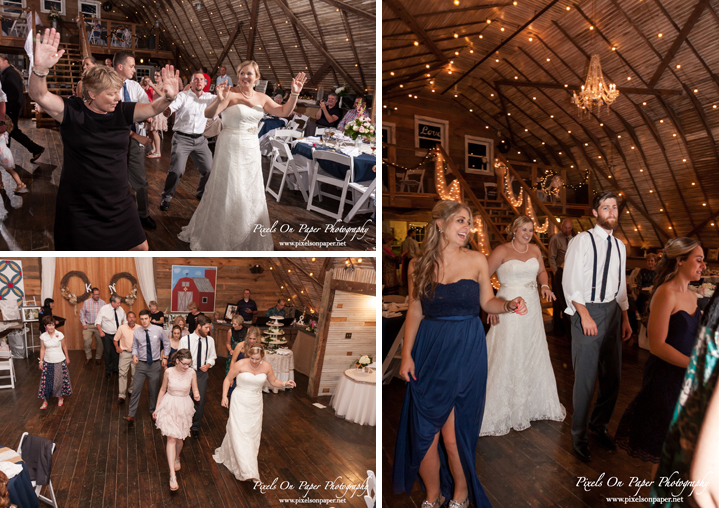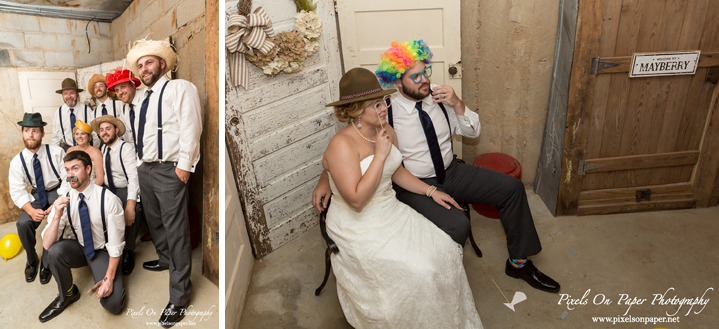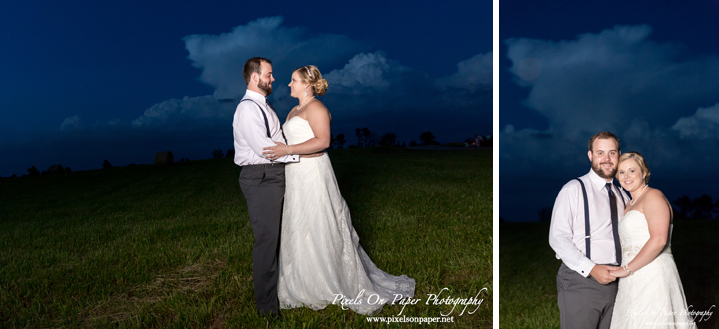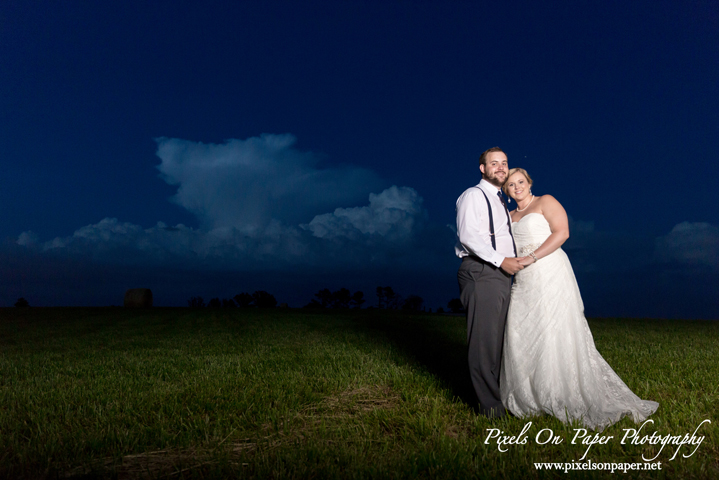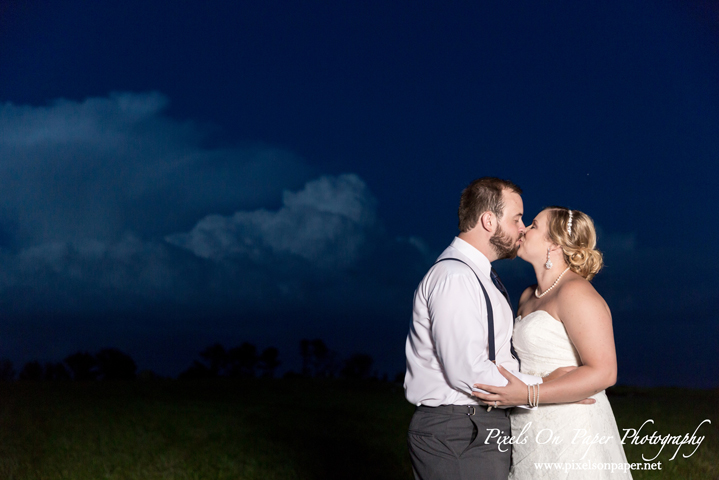 The barn vibe was so much fun, along with their photo booth, DJ, barbecue and amazing desserts. There was a LOT of laughter and silliness, dancing, chatter and sheer joy. Between Kendra & Nathan's family members, there are 303 years of marriage experience surrounding them. This bit of info was shared at the ceremony and we thought it was so lovely. We hope that Kendra and Nathan add a minimum of 50 years to that total and enjoy every moment of it.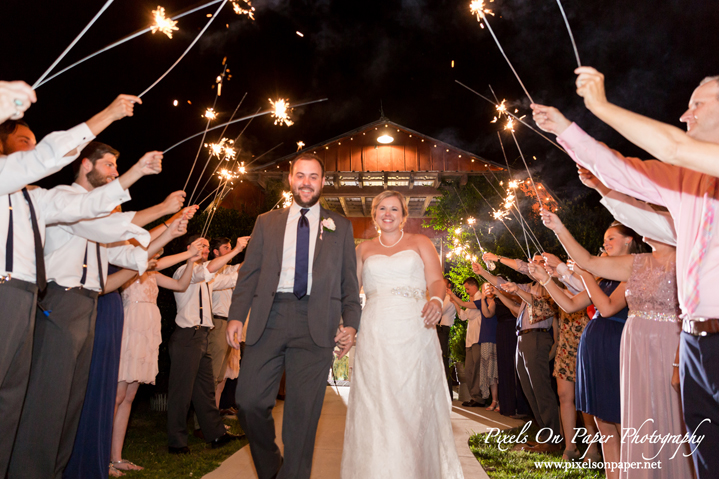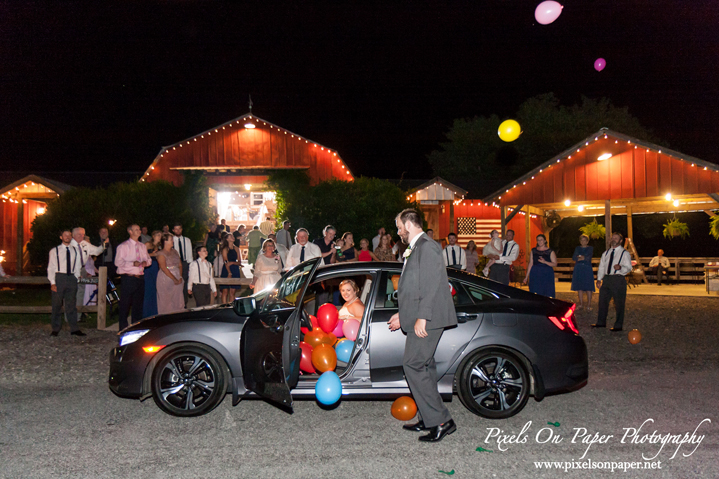 Kendra & Nathan's wedding vendors:
Wedding Dress: David's Bridal
Wedding & Reception Venue: The Barn at Blueberry Hill
Flowers: Richard Hincher
Photographers: Pixels On Paper
DJ: Kevin Carter of Dirt Road Entertainment
Caterer: Brushy Mountain Smokehouse
Save
Save
Save
Save
Save