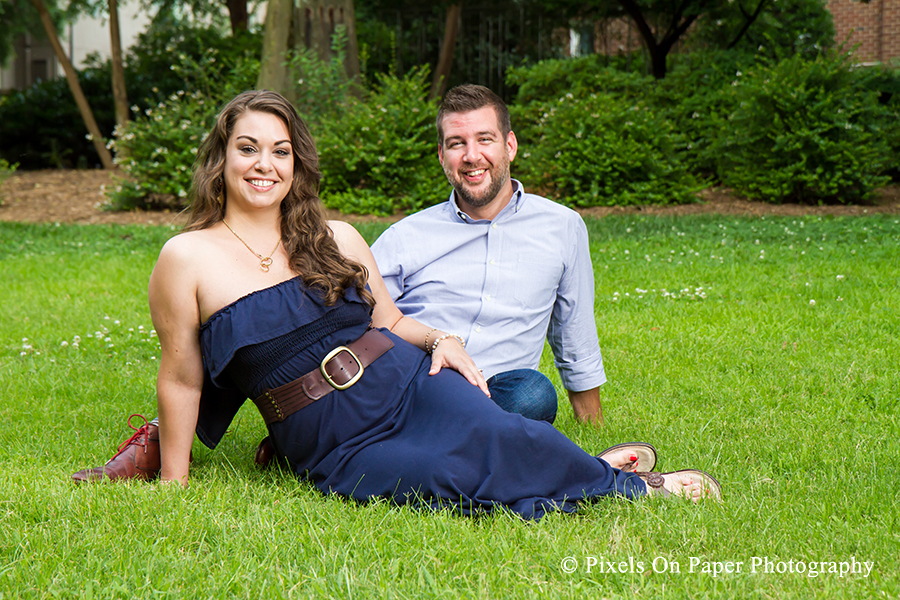 When we first met Megan and Jeff for their wedding consult, there was just something that seemed to click and the feeling that we really wanted to photograph their wedding. When the call came in to let us know they wanted to hire us for their Charlotte wedding photography at the Mint Museum on Randolph, we were seriously excited.
Since all of our wedding packages now come with a complimentary engagement session, the next thing to do was plan out where they wanted to go. They both loved the idea of uptown Charlotte and doing their engagement session in and around the Fourth Ward park area. The park is nice, but the surrounding areas offer up so much in the lines of scenery, texture and opportunity to have a little fun. We literally set out and walked the area, stopping at a few spots we knew we wanted to capture and at several places in between that seemed to just catch our eye. And they completely rocked it from start to finish!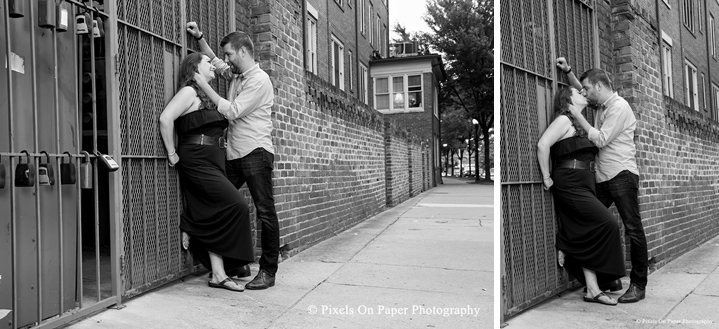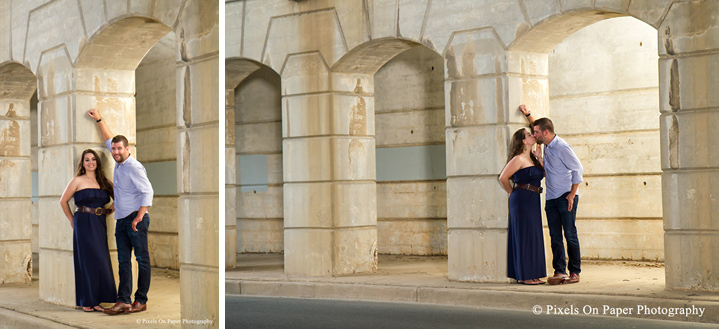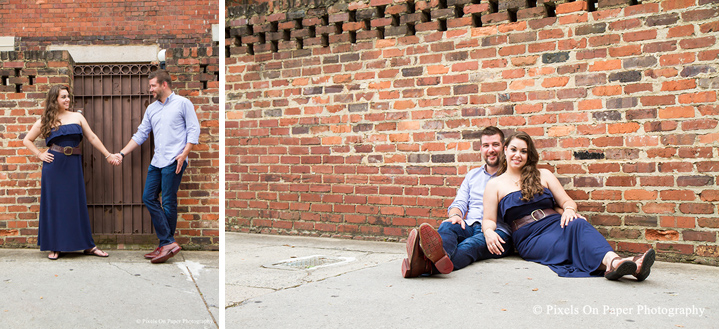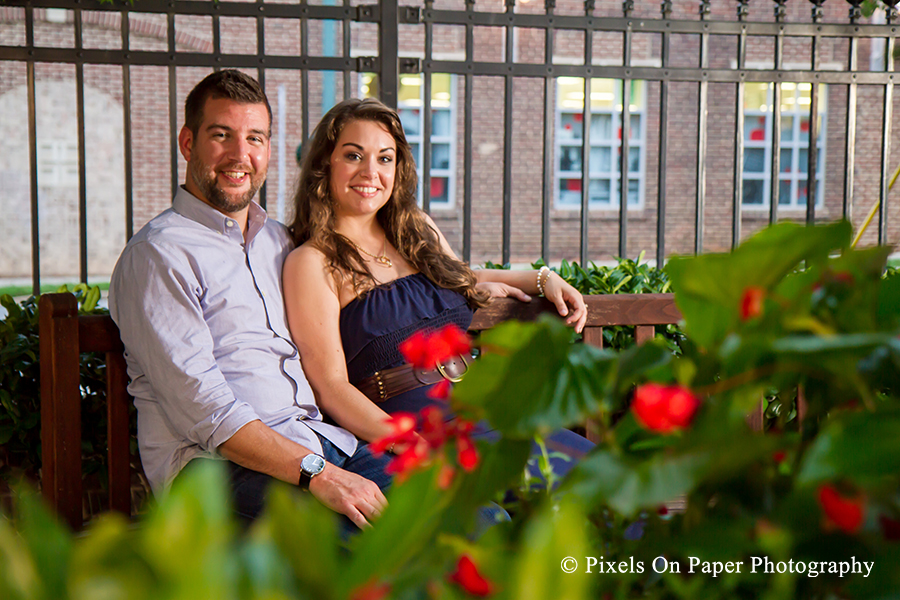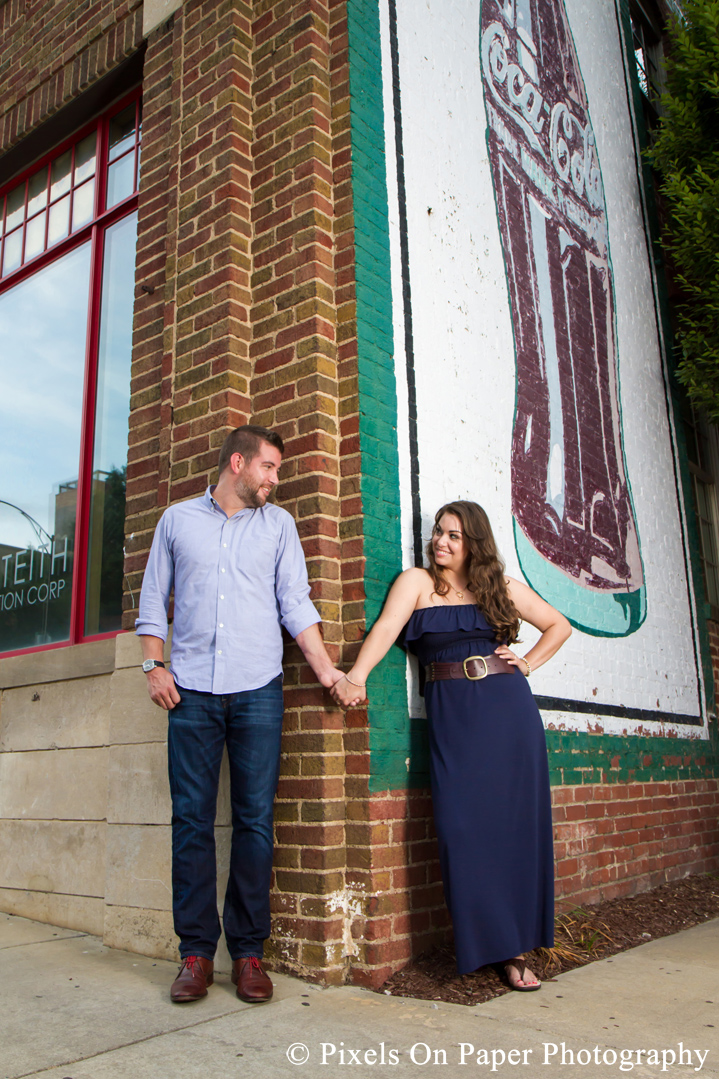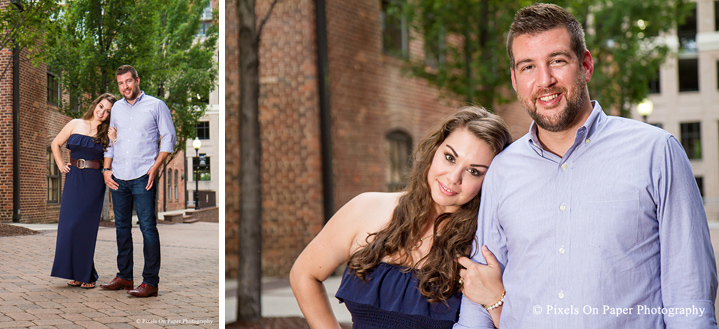 The only other preference that Megan had for their session, was a night shot of the Charlotte skyline behind them. We knew just the spot! What we did not expect was the level of silliness that could be reached at the end of an engagement session as the evening cooled off after a hot day. As Megan and Jeff posed for the shot, Megan said to Jeff that he looked a little like Clark Kent. It just happened to come up that Ryan had a Superman t-shirt in the car (necessary equipment for proper photographers by the way) and Jeff agreed to do a few extra poses with Megan to round out the session. The words crazy fun come to mind.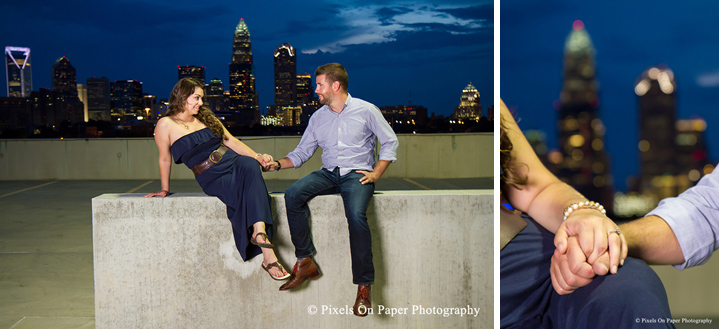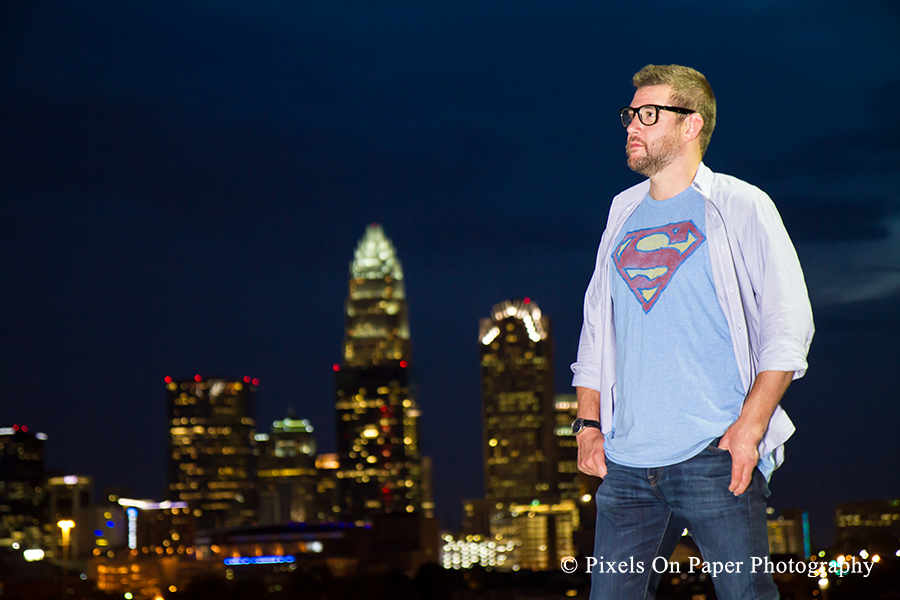 It was an awesome afternoon/evening and we had so much fun getting to know Megan and Jeff during the session, that the day of the wedding was much smoother. Not only because we had connected on a fun level, but they learned how to pose just right and were now more comfortable with us behind the cameras. Those are the best benefits to come out of doing an engagement session with us, lots of fun and connecting to make the day of wedding photography that much better.
This work is licensed under a Creative Commons Attribution-NonCommercial-NoDerivs 3.0 United States License
All photos are ©2013 Pixels On Paper. Pixels On Paper Photography Charlotte Wedding and Portrait Photographers, Charlotte NC Engagement Photographers, Engagement Photos, NC Engagement Photography, Charlotte Engagement Session Photographer, Charlotte Wedding Photography, Charlotte Wedding Photographers, Charlotte Wedding Pictures, Charlotte Wedding Photos, High Country Wedding Photographers, NC Wedding Photographers.  Husband and wife team providing creative photography for weddings and portraits in NC, specializing in the NC High Country,  Charlotte, and NC Mountain Destination Weddings.