Truly, we live with mysteries too marvelous
  to be understood.
How grass can be nourishing in the 
  mouths of the lambs.
How rivers and stones are forever
  in allegiance with gravity
    while we ourselves dream of rising.
How two hands touch and the bonds will
  never be broken….*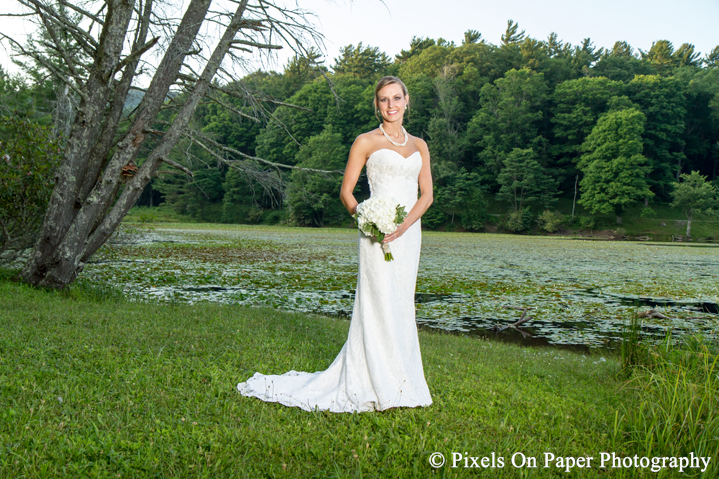 Bride-to-be, Kendall Shephard, reminds of us a swan a little bit. Dressed in white, gorgeous but not overdone, long, lean, elegant. She stands out, but just so, in all that green. Her fiancé, now husband Nathan Williams, works for the North Carolina Wildlife Commission and the couple spend an enviably high percentage of their time outdoors hiking, playing and exploring. We chose the Blue Ridge Parkway near Blowing Rock, NC for her bridal portrait session and it made perfect sense. She was happy and completely in her element, even in a wedding gown.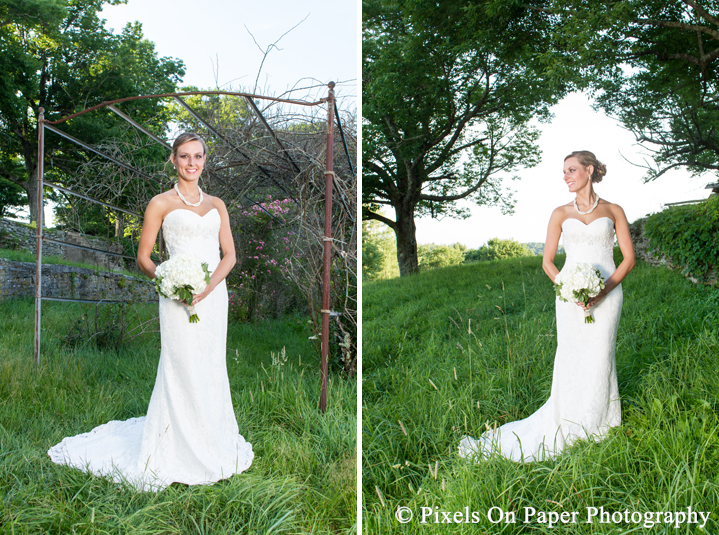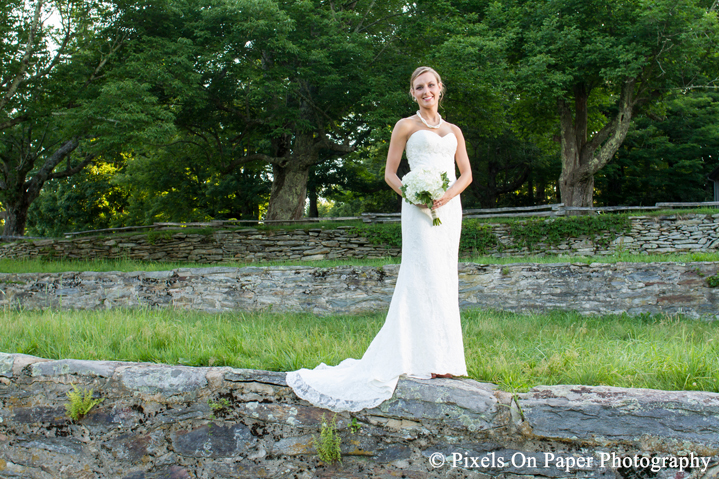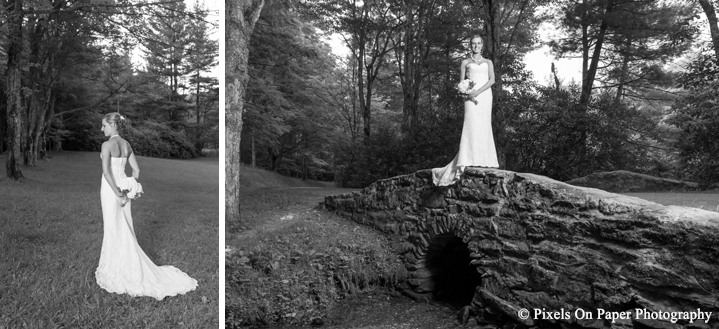 Kendall shined, surrounded by shades of summer green, rippling water, moss, stone, rocks and branches. She was this perfect column of light. A classic beauty in the middle of natural beauty.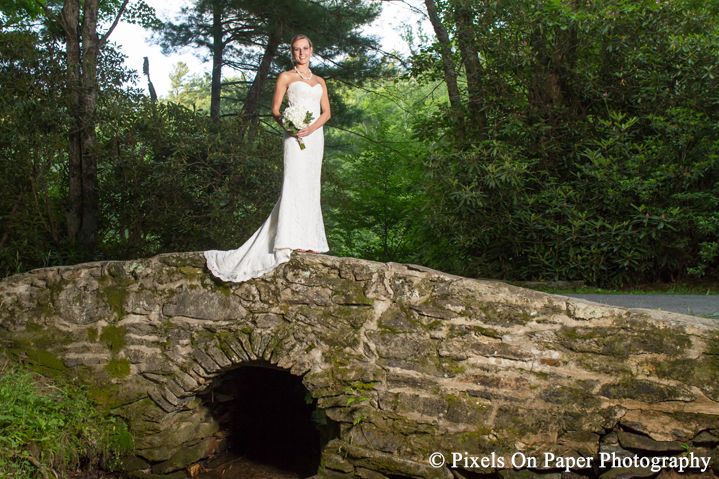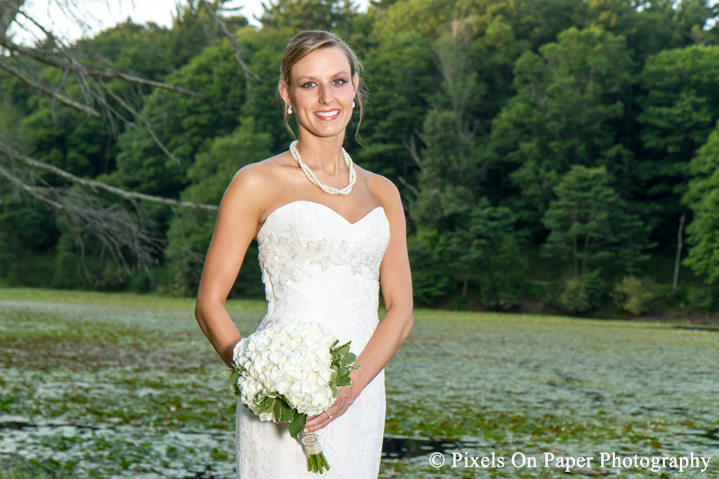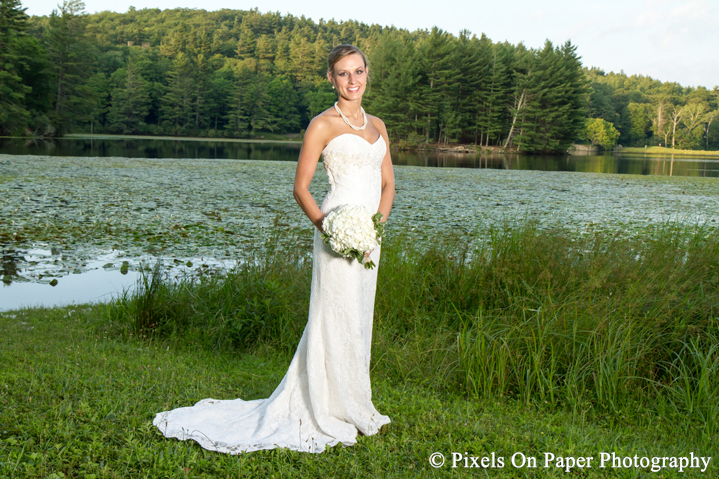 These portraits were taken in June of this year and the couple were married in August. She was just as, if not more, beautiful on that day with Nathan by her side and surrounded by her nearest and dearest, so stay tuned for the blog about the Shepherd-Williams wedding. But this day was Kendall's and she could not have been more clear and pure and alive wandering in the woods and musing with us about her upcoming wedding.
*Let me keep my distance, always, from those
  who think they have the answers.
Let me keep company always with those who say
  "Look!" and laugh in astonishment,
  and bow their heads.
– Mary Oliver, nature poet