Rain is the bane of anyone planning, attending, photographing or getting married at an outdoor venue. But the sun shined for the Clampett's wedding day. After 11 years of commitment and love (and frankly being too busy), these two turned to each other said, it's time! So we were called in and then…… rain. Several portrait sessions with the bride were rescheduled due to rain and the engagement portraits ended up being shot after the bridal portraits, but we prayed that Sarah and Danny would have a rain free wedding day and, sure enough, they sealed the deal at Chetola Resort in Blowing Rock NC on May 31st in perfect weather.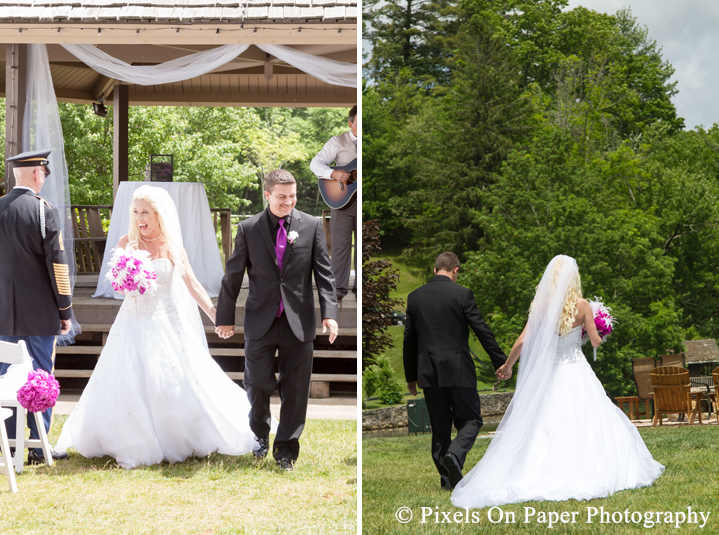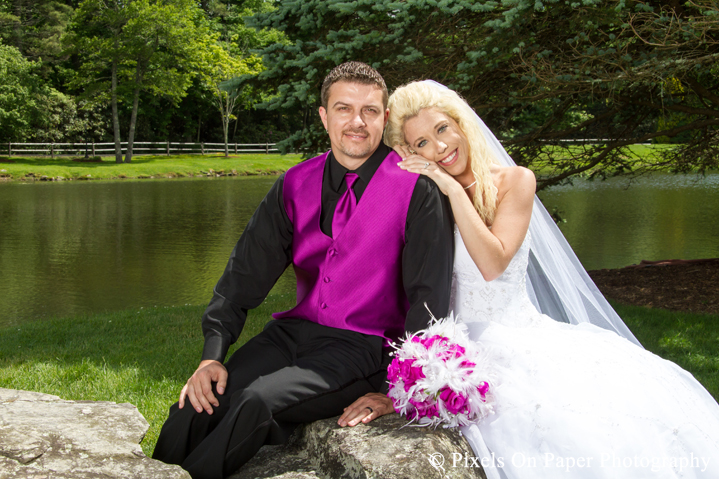 Most of us have heard of the union candle ceremony, where the bride and groom each light their separate candles and the pair then lights a candle that represents their union. Well it has been updated in the form of the sand box ceremony. The bride adds her sand, the husband his and it's grounded with a third portion of sand that signifies the presence and their trust in God. This was Sarah and Danny's choice and it was truly beautiful. The officiant is not only a friend of theirs and a pastor, but he also sang and read a poem that he wrote.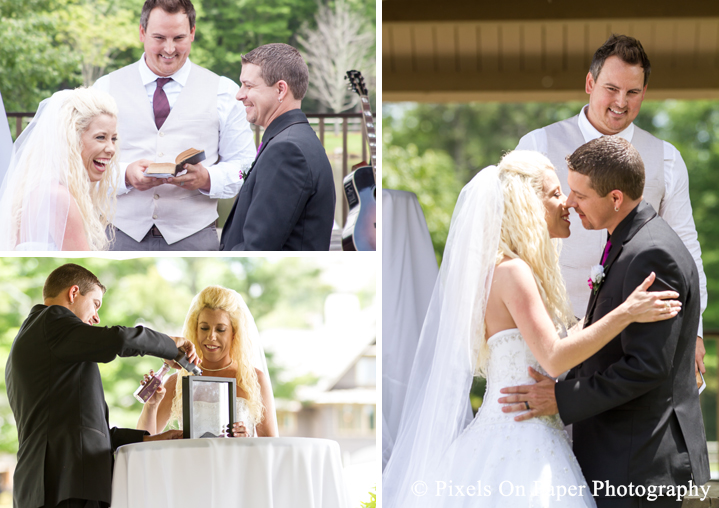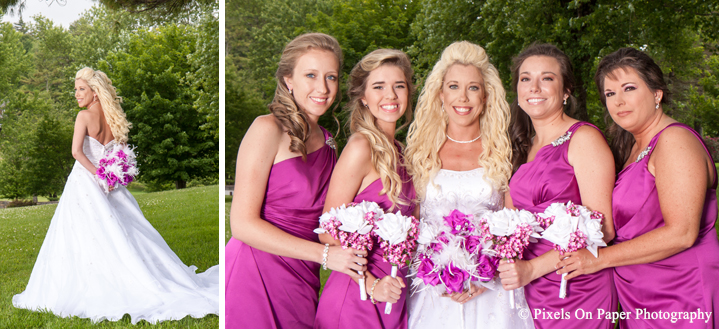 Sarah and Danny embraced many of traditional elements for their photos: the bride with her bridesmaids, groom and groomsmen, their rings, Sarah's first dance with her dad and the send off. All were just perfect and after being together for 11 years and not worried about planning so much, these two weathered the storms (yuk, yuk) and had a gorgeous wedding and reception.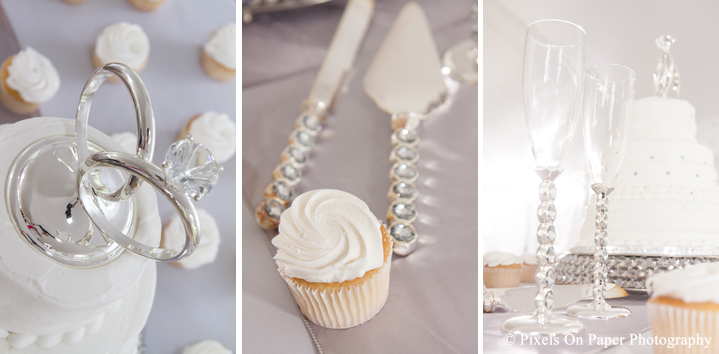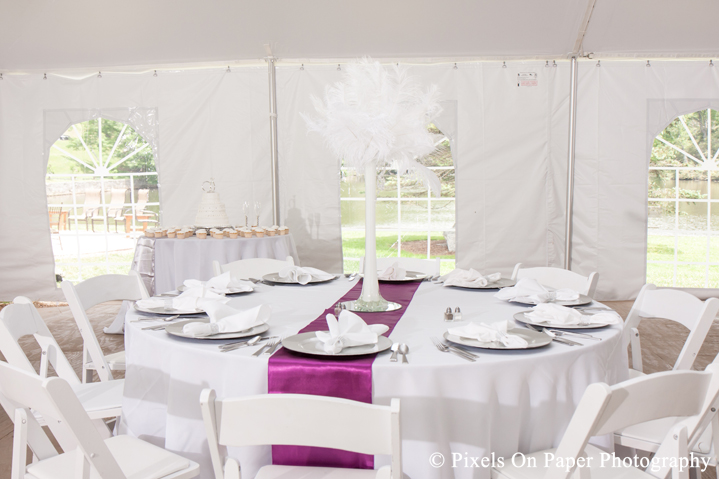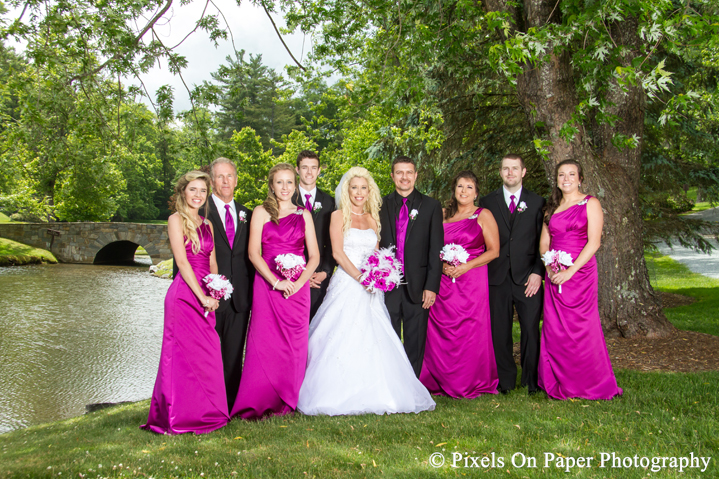 Danny collects Mustangs and told us that choosing which one to bring to the wedding was harder than choosing his wedding wardrobe. He chose the right vest (we're pretty sure Sarah played a hand), the right get-away car and the right girl.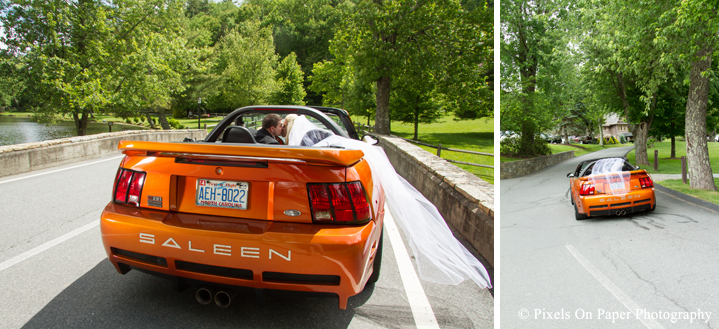 Let the rain kiss you
Let the rain beat upon your head with silver liquid drops
Let the rain sing you a lullaby
The rain makes still pools on the sidewalk
The rain makes running pools in the gutter
The rain plays a little sleep song on our roof at night
And I love the rain.
– Langston Hughes
Like with all the other sessions we had with them, Sarah of course worried about rain on the wedding day, but it held out until just after the guests left the reception.
And then …. wait for it ……..it started to pour! <insert big smile here>