The absolute best part of today was getting to meet Miss Brenlee Harper Huffman for the very first time. I've been anxiously awaiting her arrival for 34 weeks and today she is one week old! Her Mom and Dad chose Pixels On Paper to be Brenlee's newborn photographer when Nikki was just 7 weeks pregnant with her. Brenlee waited 41 weeks to be delivered.   What a beautiful little miracle she is! This is just a sneak peek from today of this very happy family. Keep watching for more!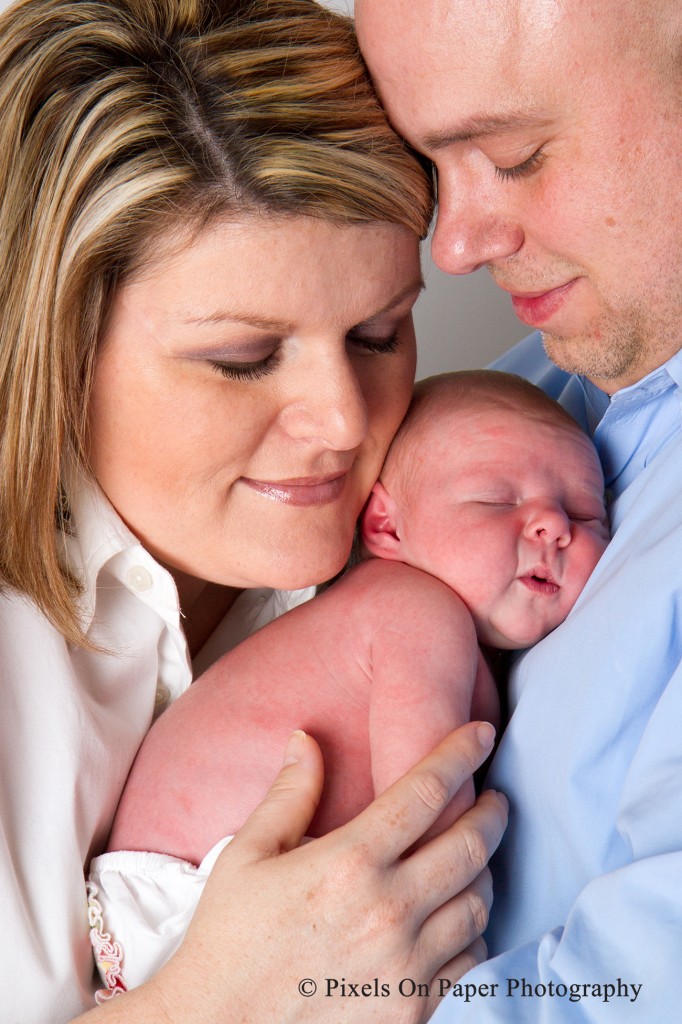 In case you missed Chris and Nikki's Baby On The Way session see it here.
Want to learn more about our maternity and newborn photography packages or portrait photography in Wilkesboro NC , Boone, Winston Salem, Charlotte, and the NC High Country? Call 336-990-0080, visit our website www.pixelsonpaper.biz or send us and email at mail@pixelsonpaper.biz for more information.
This work is licensed under a Creative Commons Attribution-NonCommercial-NoDerivs 3.0 United States License
All photos are ©2013 Pixels On Paper. Pixels On Paper Photography Wilkesboro, NC Baby Photographer, Boone NC Family Photographer, Newborn Photography, Newborn Photography Winston Salem, NC, Newborn Photographer, Baby Photography, Baby Photographers, Charlotte NC Newborn Photographer, NC Newborn Photographer, NC Baby Photographer, Charlotte NC Baby Photographer, Winston Salem NC Baby Photographer, Boone Family and Portrait Photographers, Boone Photography, Boone Photographers, High Country Photographers, NC Photographers.  Husband and wife team providing creative photography for weddings and portraits in NC, specializing in the NC High Country,  Charlotte, Winston Salem and in the NC Mountains.