What an honor to have both wedding photography by Pixels On Paper and an interview featured in the April/June 2013 issue of Carolina Bride wedding magazine! Carolina Bride magazine is one of the top wedding resource magazines in the Charlotte, NC area and is branching out to reach Brides and Grooms in the NC Mountains and couples planning destination weddings there. Recently having relocated our portrait photography and wedding photography business from Charlotte to the  NC Mountains Carolina Bride reached out to us to receive suggestions for those planning a mountain wedding on how to make their guests more comfortable in a mountain environment. We've been specializing in NC Mountain wedding photography for  almost eight years and although not an expert on wedding planning, it was a pleasure to share our experience and perspective in the article titled Mountain Comfort.  You can read the full article featured below or stop by our portrait studio to pick up a Carolina Bride magazine.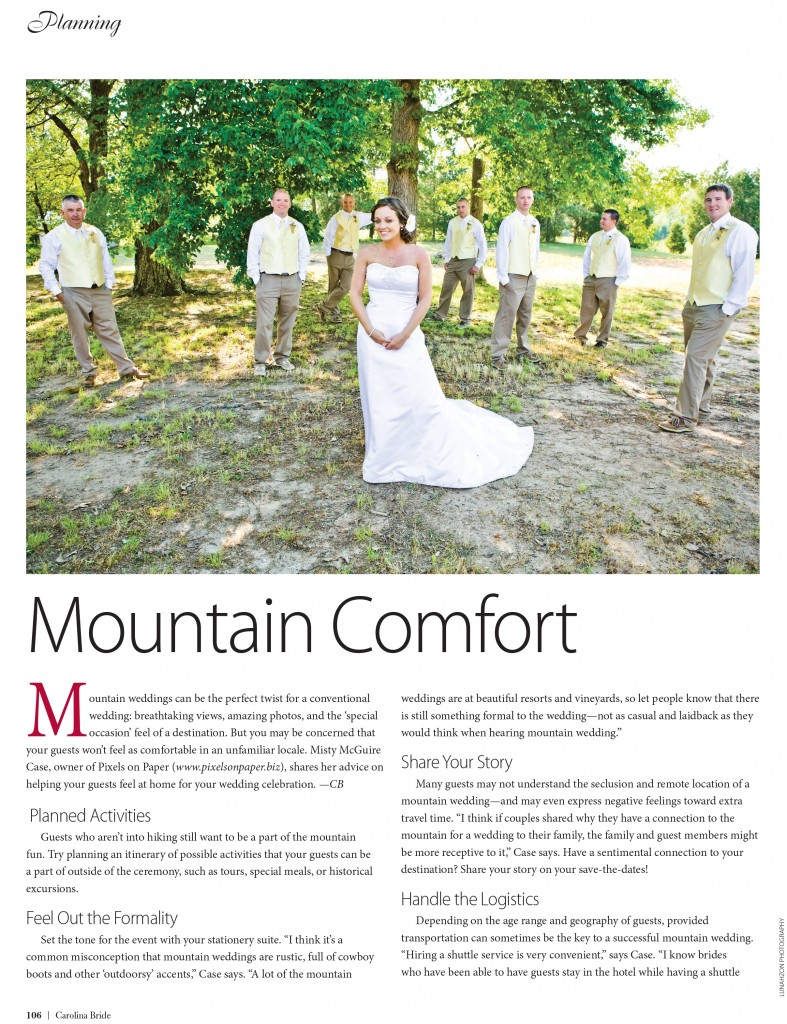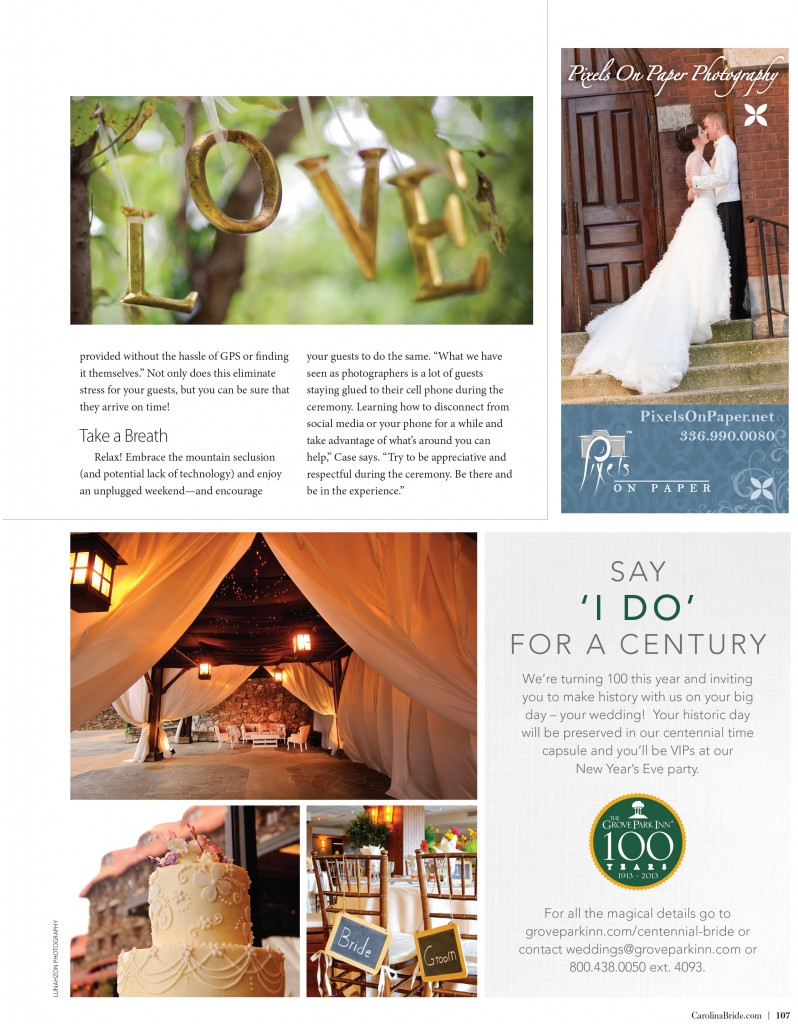 Want to learn more about our wedding photography packages or portrait photography in the NC Mountains or NC High Country? Call 336-990-0080, visit our website www.pixelsonpaper.biz or send us and email at mail@pixelsonpaper.biz for more information.
This work is licensed under a Creative Commons Attribution-NonCommercial-NoDerivs 3.0 United States License
All photos are ©2013 Pixels On Paper. Pixels On Paper Photography Boone Wedding and Portrait Photographers, Boone Wedding Photography, Boone Wedding Photographers, High Country Wedding Photographers, NC Wedding Photographers.  Husband and wife team providing creative photography for weddings and portraits in NC, specializing in the NC High Country,  Charlotte, Destination Weddings and in the NC Mountains.