We're doing something different with our holiday portrait sessions this year. We're bringing them home. As in to YOUR home. It's where you live and it's where the magic and memories live too. Photographs tell the story and evoke all the memories of the season even as they are frozen forever in that specific time. It only made sense to take your family portraits in the place you call home.
Let's be honest: isn't half the fun of old family photographs saying, "remember that couch? remember that carpet?" Or "that was our first year in that house and you insisted on having a mini-tree in your room." Every family on earth looks at past Christmas photos and has these conversations, in reverie and laughter.

Place matters, but so does family, so here's the origin of this idea: We've had holiday portrait sessions at our Pixels indoor studio for years with great success, but this year, I could never settle on a theme I liked. Thinking through it all now, God was definitely showing me why. I wasn't listening or obeying what he was leading me to do. Finally, about a week ago and after much discussion with Ryan and some fear, I listened and obeyed. I sent an email to a client who has always participated in and anticipated our Christmas sessions. Here's an excerpt:
Because you inquired early regarding information about Christmas portraits and we've photographed yours for years, I'm writing to share my idea for Christmas photos. For us, this year has been hectic, challenging and rewarding all at the same time. Through it all I've been very reflective and God has been incredibly forthcoming in showing me direction and insight all along the way both in my personal journey and the path of our business. I want all the work we do to be done with intention and relevance.
Nothing is more important during the holidays (or anytime for that matter) than family. When trying to create the concept for this year's Christmas theme "family" and "home" continued to resonate in my mind. I wanted a way to create a personal experience for each of our clients, so my resolution is to offer in-home Christmas sessions.
I want to capture families gathered around trees with handmade ornaments, trees where all the fragile ornaments are at a height away from little fingers, stockings are personalized and tree toppers are those that have been passed through generations. I'd love to capture children in their Christmas PJs while they show me an ornament they made at school. Children years from now will recognize their surroundings in a photograph. What it looks like is different for every single one of our clients.
We hope you'll take a moment to remember your own Christmas photos over the decades and consider that this will be easier than you might think, will be fun and SOOOOOOO worth it when you see the results. We know this is going to take some coordination, guys, but we're in if you are. People start decorating as soon as mid-November and hope to get their cards out or gifts for relatives ordered soon after. As you plan your decorations and holiday festivities (family visits like Thanksgiving, for those who want to get the tree up and capture more than your immediate family), let us know so we can book the date and time and shares fun ideas with you.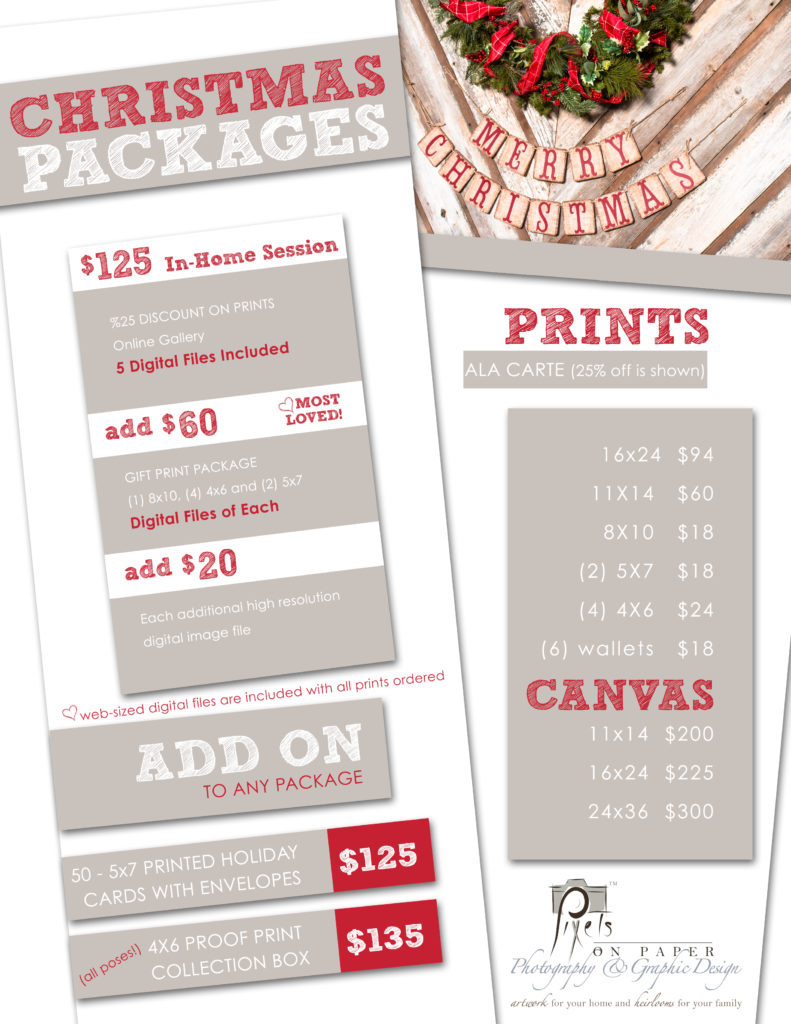 The fee of $125 is due when you make your reservation. We will provide 5 digital images for families with up to 3 children. This includes the printing rights along with the option to purchase prints, cards, and gifts. Pets and additional children or family members are welcome for an additional $25. Call 336-990-0080 to reserve or email inquiries to mail@pixelsonpaper.net.
We love family portraits whether they are set in the studio, the great outdoors, a specific location like the mountains or high country, or on our property in our outdoor portrait garden. Pixels on Paper photographs, engagements and weddings, brides, and special events and portraits  of all kinds in our Wilkesboro, NC studio. We would be honored to meet with you, learn about you and your family and be a part of taking special portraits that will become, we hope, family heirlooms.
Save
Save
Save
Save
Save
Save
Save