We believed, when we proposed the idea of taking Christmas portraits at client's homes vs. set dressing our Pixels studio, that it would be a success. It would be fun, if not funny, magical and tender and, most critically, it would WORK. Well, the proof is in the pudding. We discovered this at the Pierce's home earlier this month.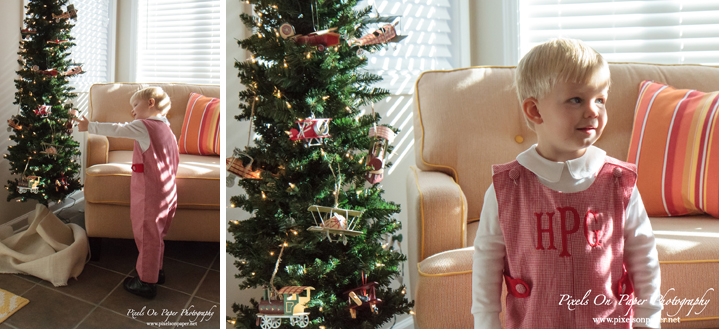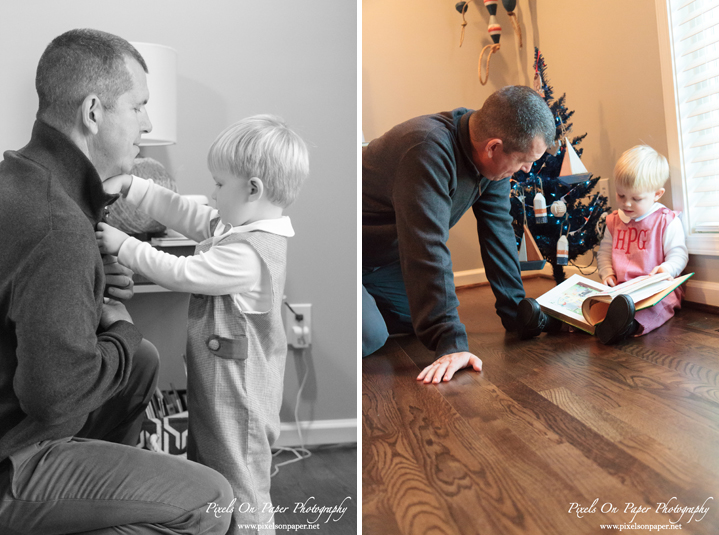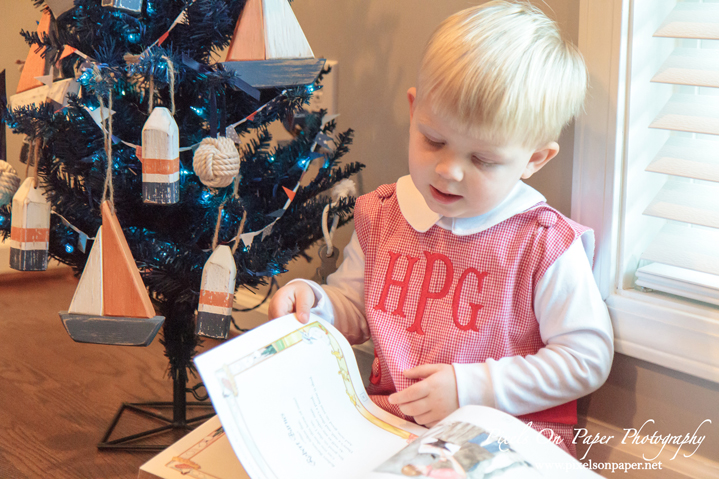 Traci and Andy Pierce have let us photograph them numerous times over the years, most especially their sweet boys Holden and Sawyer. But on December 2nd, I went to their house to shoot Christmas portraits more as a documentarian than a portraitist and I loved every sweet little second of it. You never know what's going to happen in the studio or on locations and I certainly wondered about this "big idea" of mine as well, but it was everything I hoped for.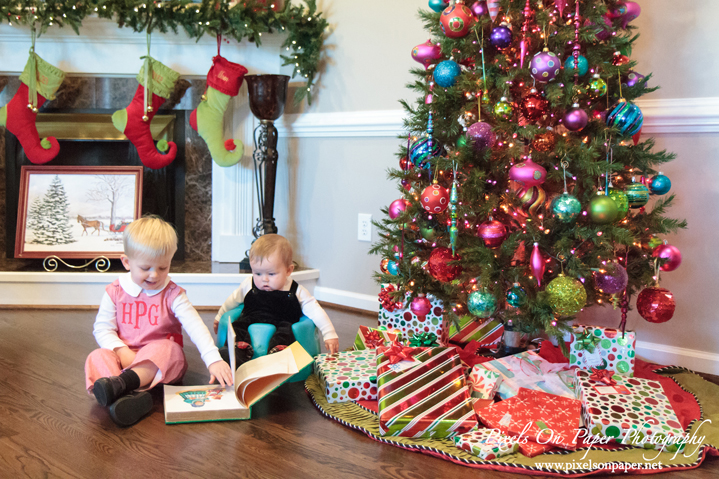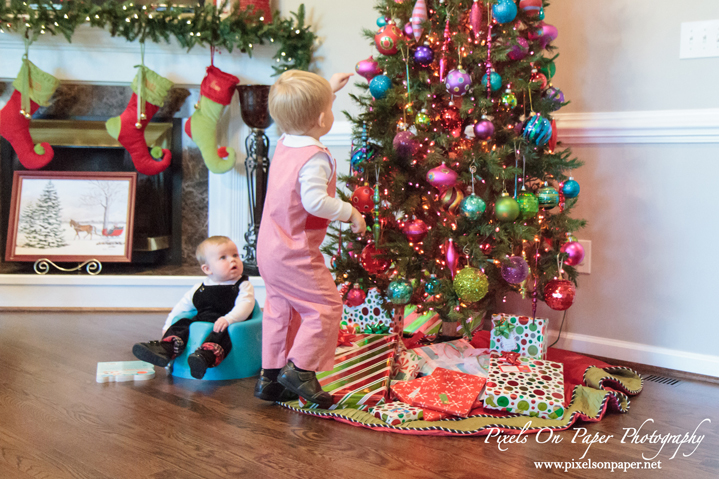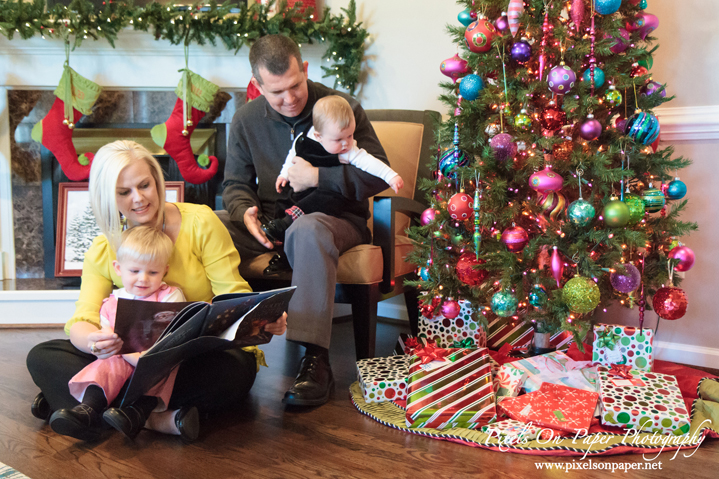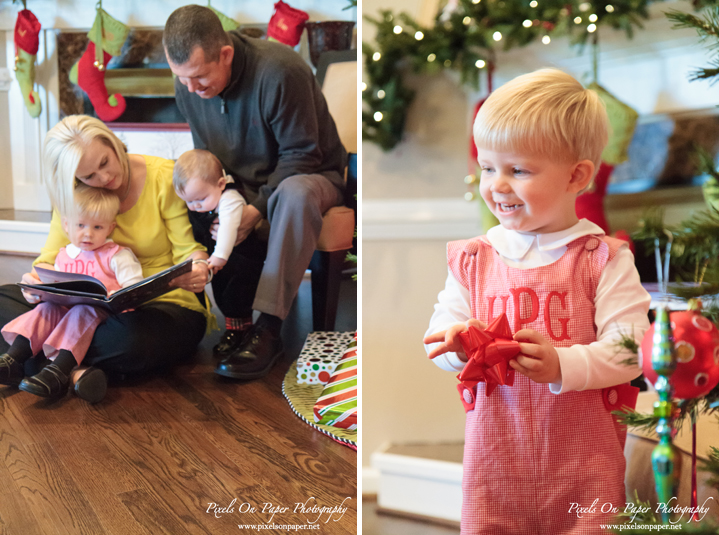 The best part for me was being eyewitness to little moments and conversations that would seem mundane if not overheard by someone who cares and is tuned in. Holden wanted to zip his Dad's shirt and read him a story. Traci and Holden had a conversation about their new house and why they left their old house. The whole family wrestled together and little Sawyer watched his big brother dance around pointing out ornaments on the Christmas tree. They were just little moments, but it's exactly the "slice of life" I was hoping to get as the onsite historian.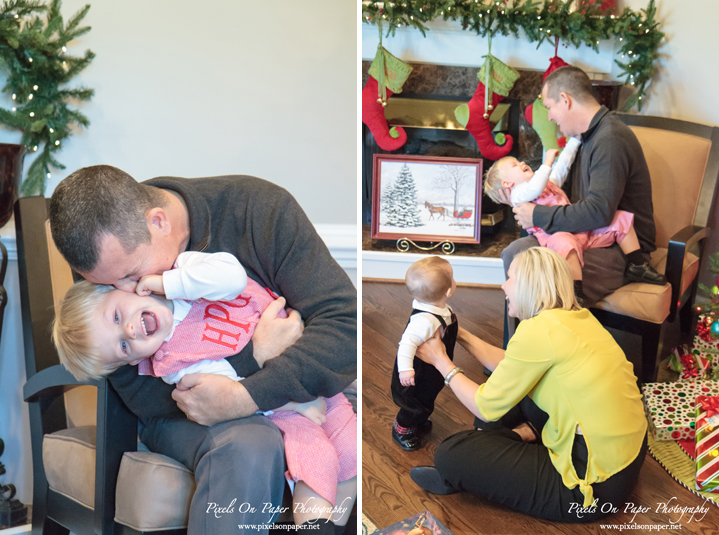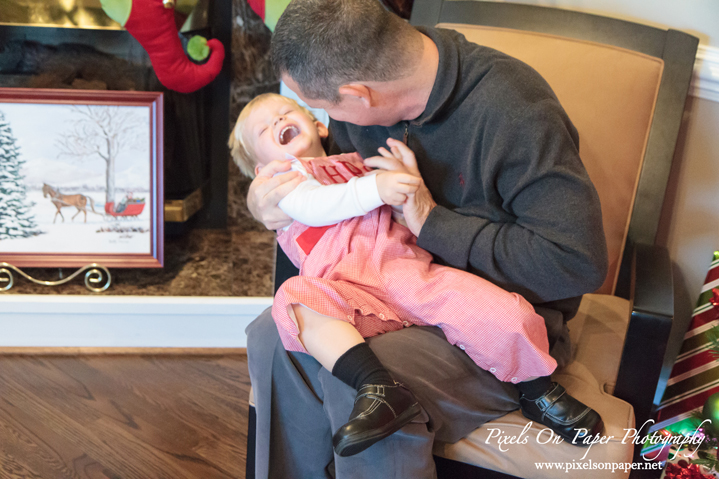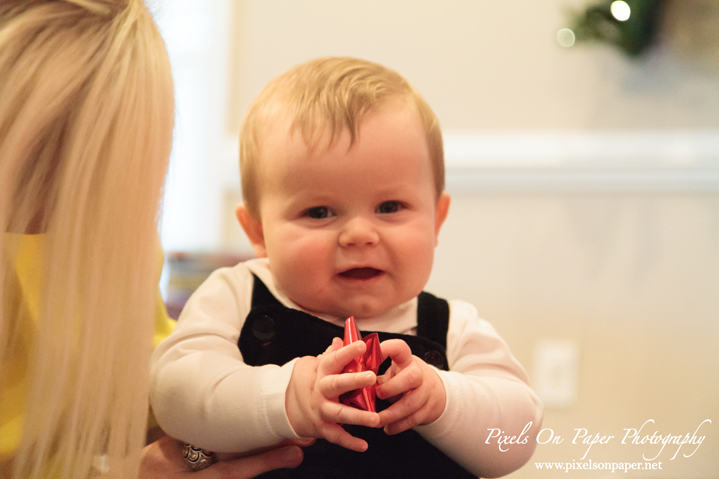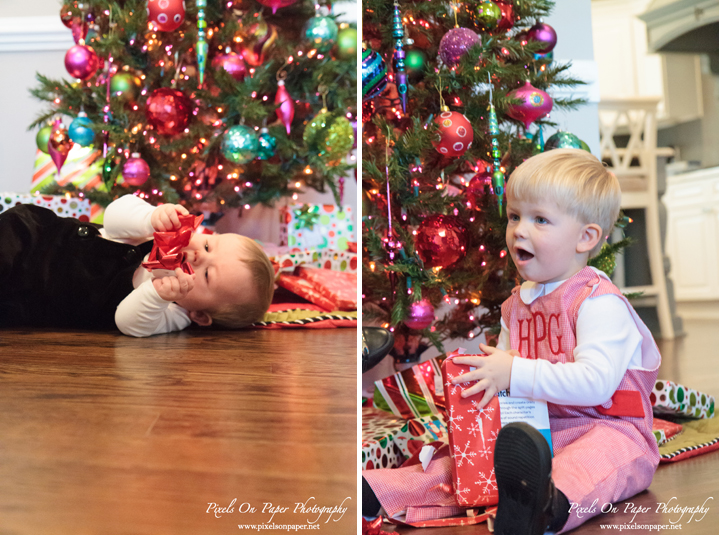 I've always wondered with this style of photography if the subjects could completely relax and be natural… ignore that I was there. It turns out, they can! After a half hour, they all go on about their lives and are naturally interacting with each other. I got to breathe, watch, aim, shoot and solidify moments that would have been lost otherwise. It's a photographers dream and so rewarding. Even after many years in the profession, it felt wonderful.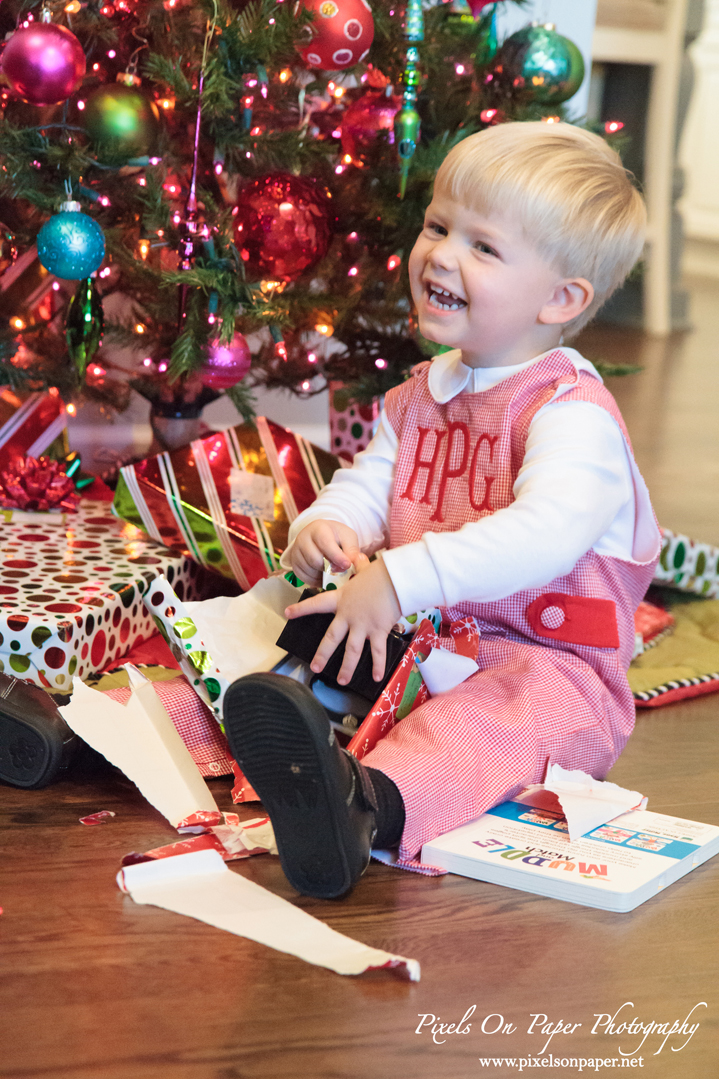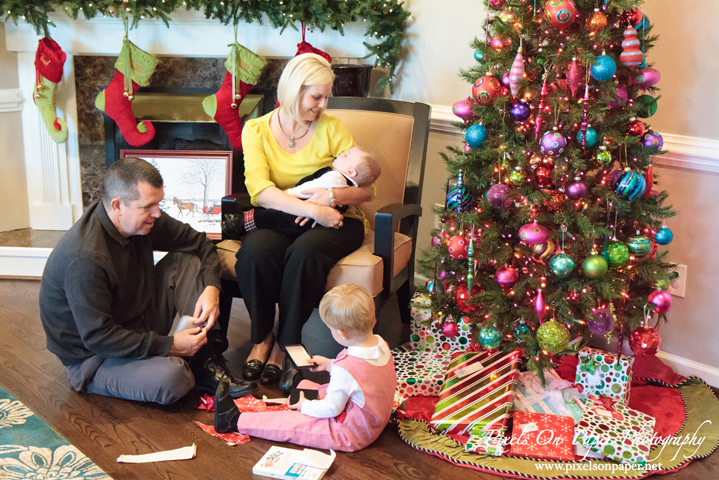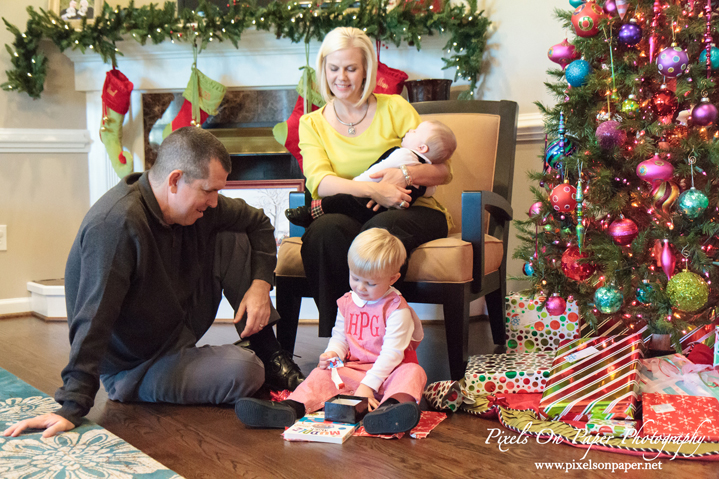 Our lives aren't perfect. Often they're perfectly messy. They're filled with clutter, unmade beds, scattered toys, half empty cups, to do lists, don't want to lists, nose prints on windows and tooth paste on mirrors. But all these things make up our lives. It's real, it's us, it's family, it's life. Having that picture perfect family portrait is great. But having photos of real life also has it's place in our lives and our memories.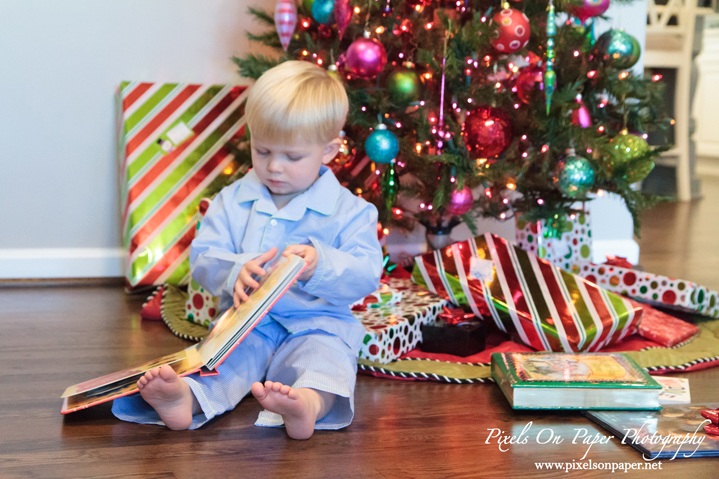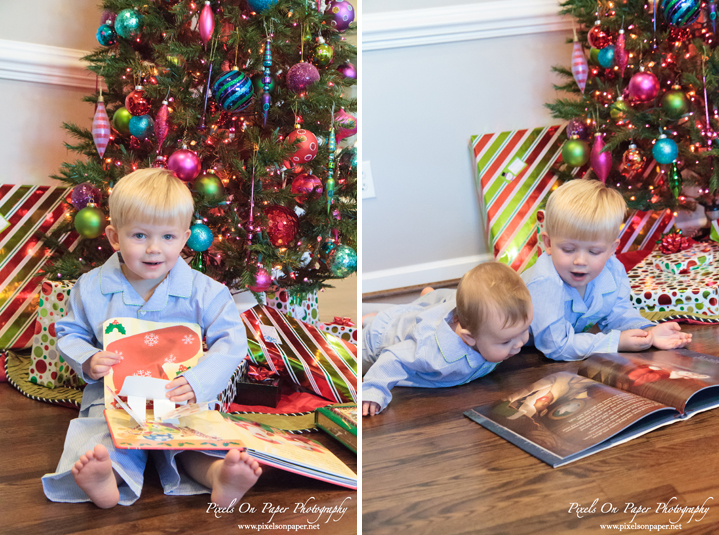 Save
These recent photos amid the trees and holiday lights are the precursor to something bigger for Pixels On Paper Photography. Starting in 2017 we'll be photographing A Day In The Life sessions. Documentary style photos of you and your family in your environment and every day life. I want you to see your life, your family and the everyday moments you share in a whole new light. We all need a different perspective and we all could use a little more reason to appreciate the lives we have been given no matter how messy they may be in real life.
We love family portraits whether they are set in the studio, the great outdoors, a specific location like the mountains or high country, or on our property in our outdoor portrait garden. Pixels on Paper photographs, engagements and weddings, brides, and special events and portraits  of all kinds in our Wilkesboro, NC studio. We would be honored to meet with you, learn about you and your family and be a part of taking special portraits that will become, we hope, family heirlooms.