"My father used to play with my brother and me in the yard. Mother would come out and say, 'You're tearing up the grass'; 'We're not raising grass,' Dad would reply. 'We're raising boys.'"
-Harmon Killebrew
Now imagine being a single mom raising boys. Raising them in the grass and mud, watching over their bruises, scrapes and homework, their after school activities, preparing their meals, sorting out their arguments…. teaching them what they'll need to become good men. She's fearless and selfless and clearly understands the day-to-day and the big picture.
Meet Stacy Eldridge and her 5 (YEP – FIVE) boys. They are as interesting, kind, smart, curious, fearless and singular as she is. She's also a nurse, by the way, and for all we know she secretly has a 4AM paper route. I mean why not? She's superwoman.
The Eldridges are a tribe of the best kind.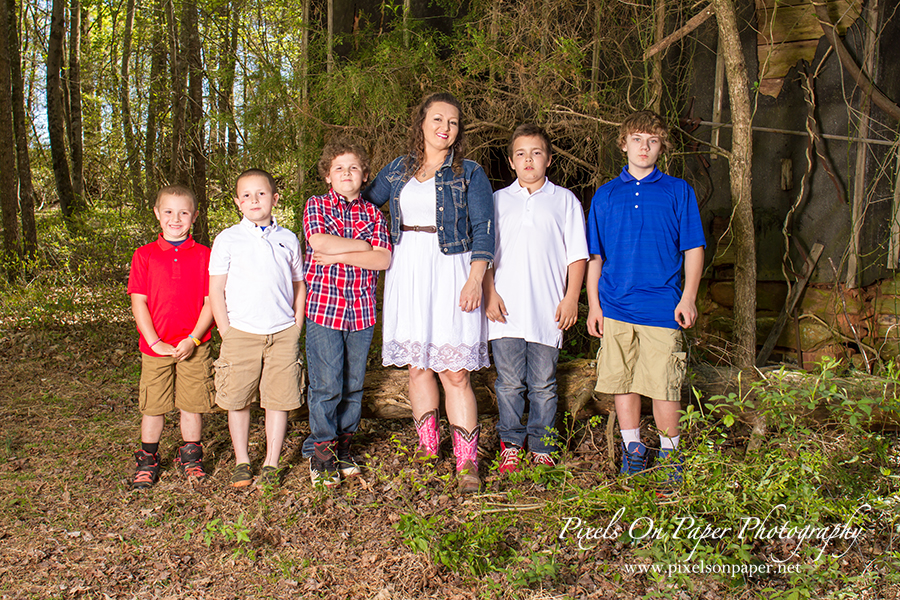 Stacy allows them to be boys – riding dirt bikes, picking on each other, rolling in the dirt, playing pranks and keeping each other grounded and humble.
We fell in love with this crew and were excited to honor Stacy's desire to capture them in their element, so we took photos on a family farm near Hamptonville, NC, with their big bikes and even larger personalities. We also focused on each young man, capturing them for Stacy to remember this time …… or use later for bribes.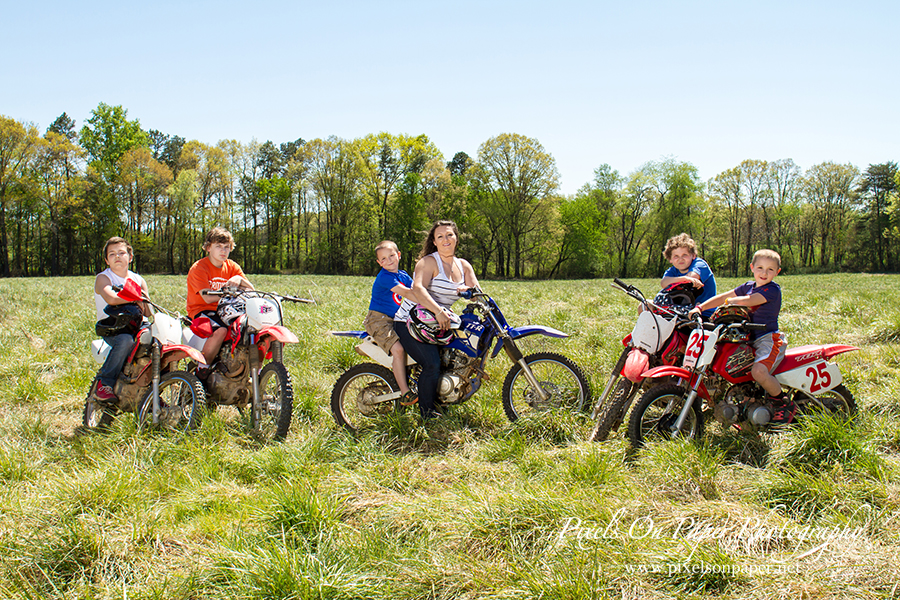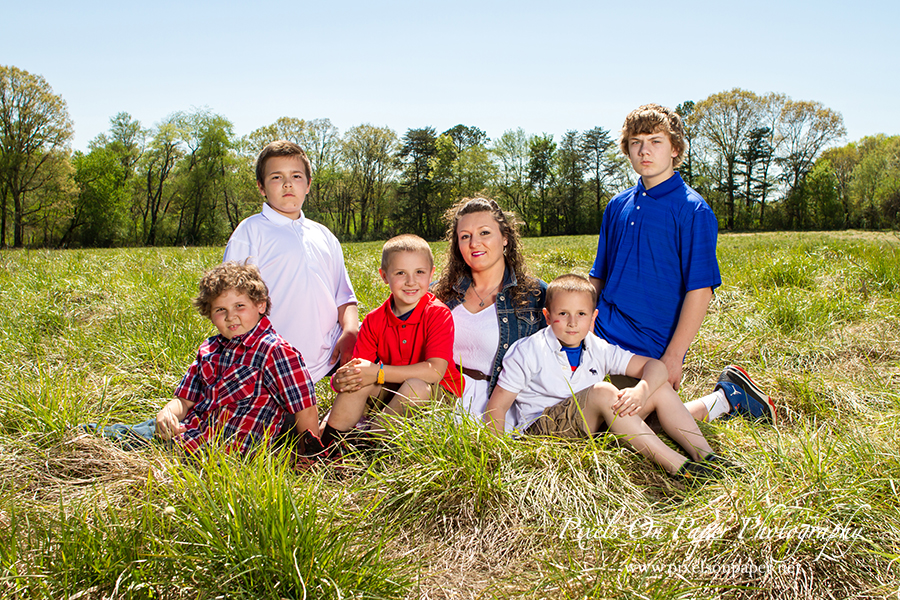 For this post, we wanted to include a photo of the boys from 4 years ago for the sake of comparison. We look forward to seeing them grow up and into the men they'll become.
Time passes quickly. We'd love to take photos of your family and then follow up in a year or two or when you're ready. Call for an appointment and we'll noodle with you about the best way to capture your tribe.