Last October, Pixels participated in the Pumpkin Patch (I'll pause here so you can wipe the spittle off of your face). The Pumpkin Patch was designed and hosted by the Midtown Garden Market in North Wilkesboro, NC and we loved being a part of its inaugural year. At our photo booth, we were able to see former and current clients and met new ones. Jamie Goforth and Daniel Harrison were two new people we met and we took a pic of them that included Daniel's young son. We loved them immediately! 5 months later, we saw them again at the Wilkes Wedding Expo and after chatting, it sealed our desire to work with them and them with us to capture their engagement photos.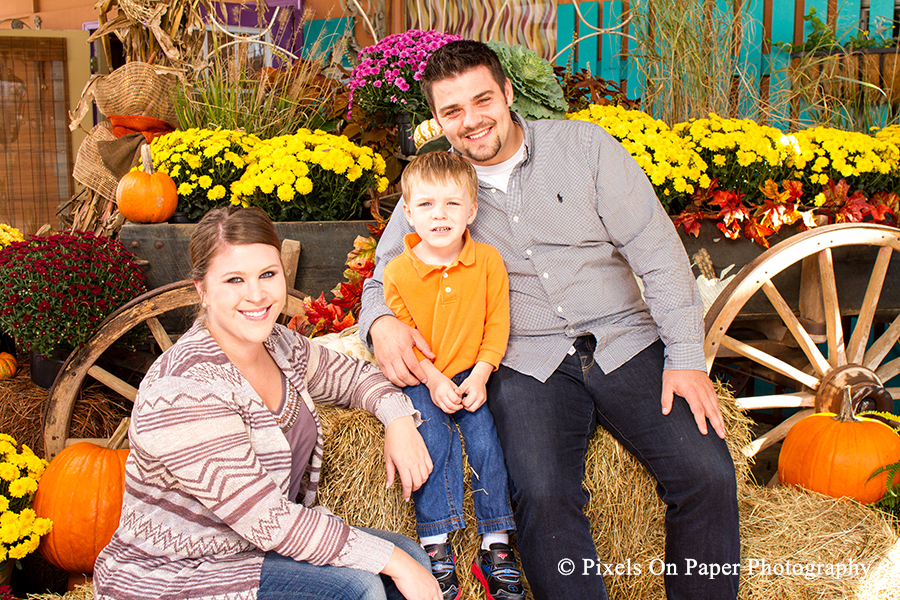 Jamie and Daniel met in middle school, but found each other again many years later. Their first date was fueled by nerves that led to Jamie spilling a drink (a story they now tell through laughter) and they reminded us of us. [QUICK DIGRESSION: When Ryan and I first started dating, we went to The Landmark – still our favorite diner in Charlotte, NC –  and the ketchup bottle exploded as I was doctoring my fries and I basically baptized myself with ketchup. You never know when a moment of mortification is going to be a story for your grandkids. Take that to heart, gang!]
Anyway, …. after that first date, there was a time of chasing and distance and then their paths crossed and they decided to go out again. What truly cemented it though was a trip to Asheville, NC and where they stayed at the famous Grove Park Inn.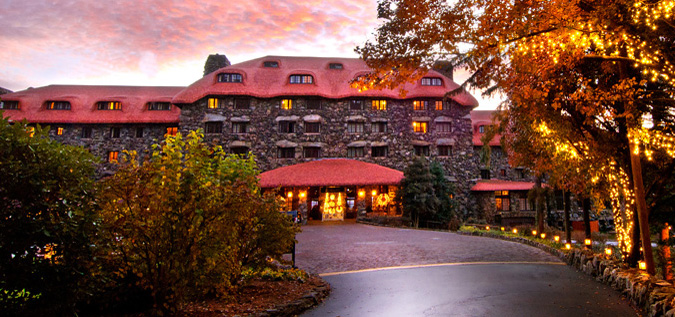 At Grove Park, it was Daniel's turn to spill a drink all over himself, Jamie, the waiter and the people next to them. Just kidding.
This is where they fell in looooove.
They sat out on that awesome porch, nay, veranda and Jamie played songs from her phone and they talked well into the night. At one point, they started dancing and it began to pour rain. Jamie said, "it was my kind of perfect."
Shooting their engagement portraits where they had their first date – The Cody Creek Depot – was a blast.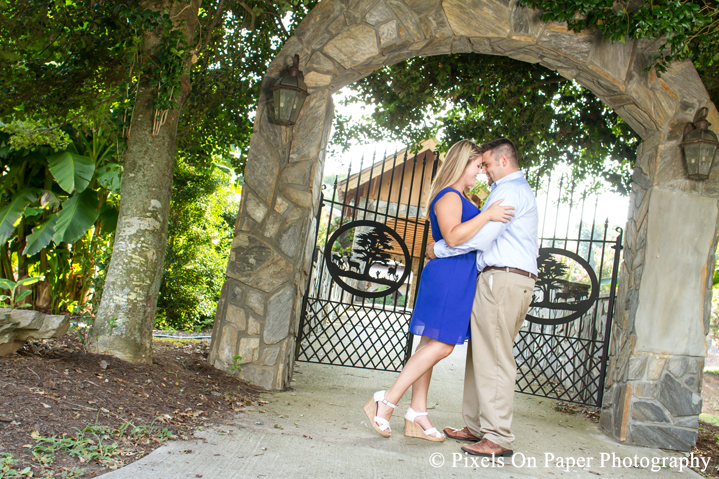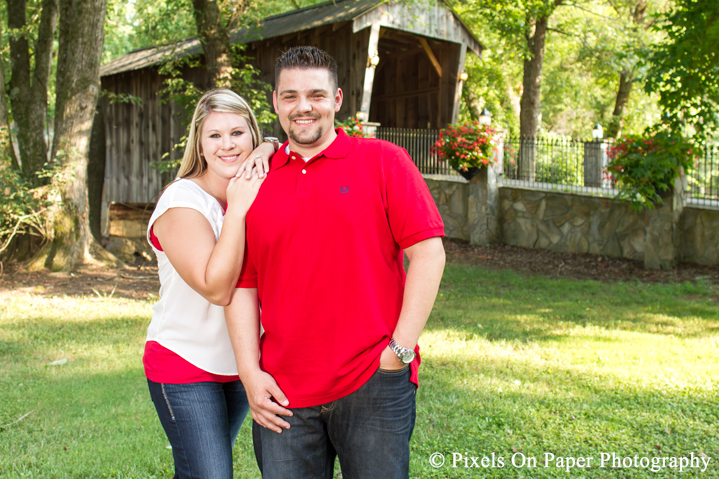 When we asked them what they were looking forward to most on their wedding day (in Roaring Gap, NC in October of this year) they – these two are seriously cute – both said first seeing each other when Jamie comes down the aisle.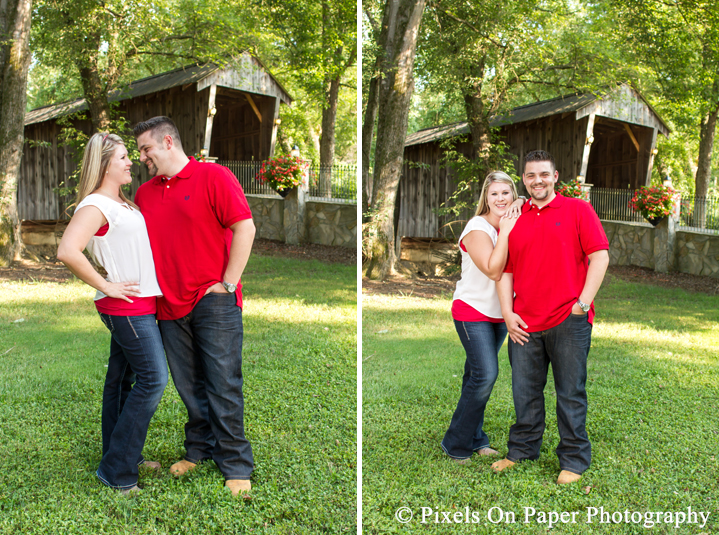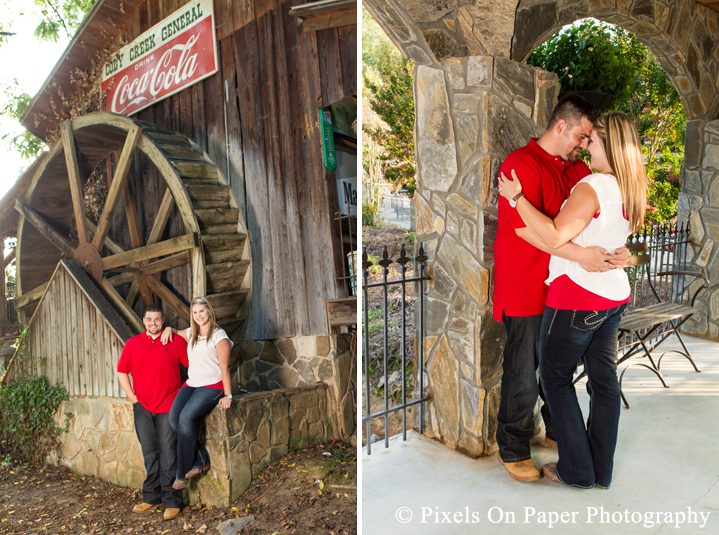 Grounded by their faith, their supportive families and each other, the pair has way more than a good shot at a golden anniversary someday.
In the meantime, they are dreaming about their next trip to the Grove Park Inn.