A Play of 50 First Dates…. 
The Setting: The Glendale Springs Inn in Glendale Springs, NC
The Players: Micala Bare and Tyler Rash
The Scene: a wedding proposal from Tyler, playing a song for Micala and then asking for her hand.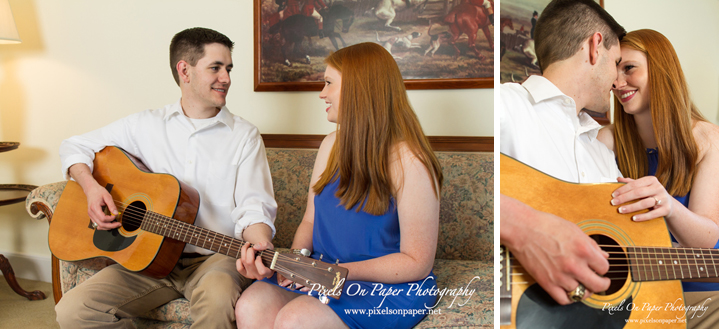 Tyler and Micala were having dinner at the Glendale Springs Inn with Micala's entire family and Tyler pre-arranged for a separate room where he could pull her girl away and then sing to her – and propose. You'll be shocked – SHOCKED – to hear that she said Yes. Of course, she did. This pair is crazy cute and completely in love and they knew from their first date.
But that was not Act 1. [harp music here]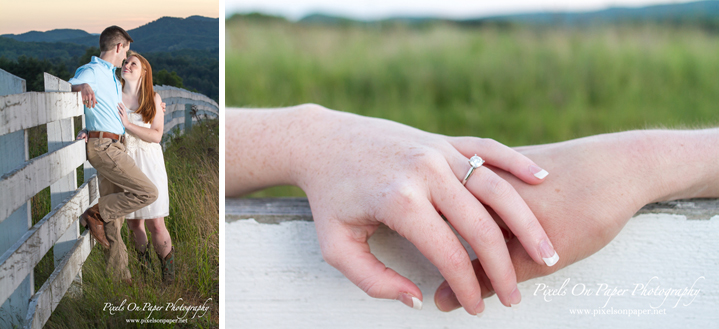 Their first date was "an unsuccessful fishing trip" after a mini-introduction on Snapchat. It ended with them looking at views on the Blue Ridge Parkway and with Tyler playing his guitar for her. Micala told her mom after that first date, "I can't think of a reason why we wouldn't get married!" Pretty intense and pretty sure of "it." After that, they were together constantly.
Act 2: They headed out west to Oregon to travel and get to know each other better. There's something about traveling with no strings, no extra friends and no worries that can reveal a person to the other. This was true for Micala and Tyler.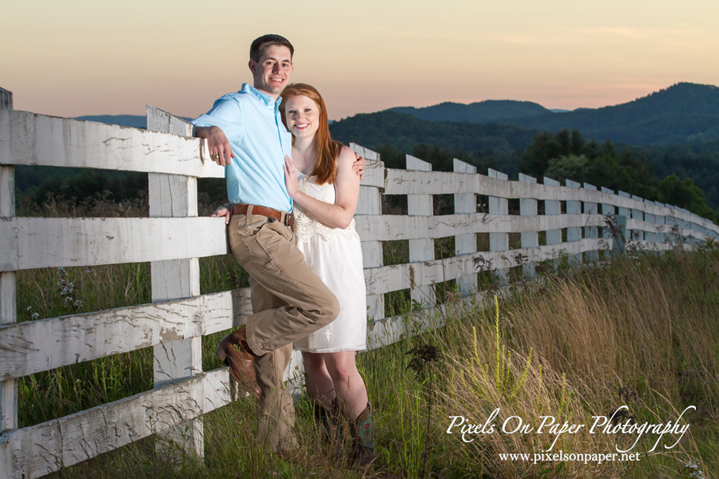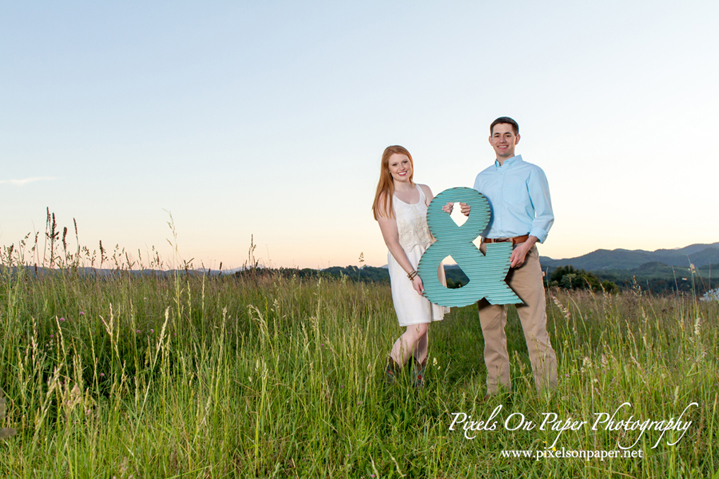 Act 3: They were done looking and wondering. Tyler "put a ring on it" and they set a date for fall of 2015. We asked them, "if you two were a movie, you'd be….?" Their response – 50 First Dates. This makes perfect sense, at least to us and to them. Fall in love on the first date and then hit replay again and again.
Tyler works in radio and so they find themselves at concerts and it's one of their favorite spots to be together – listening to music, cracking up and growing closer.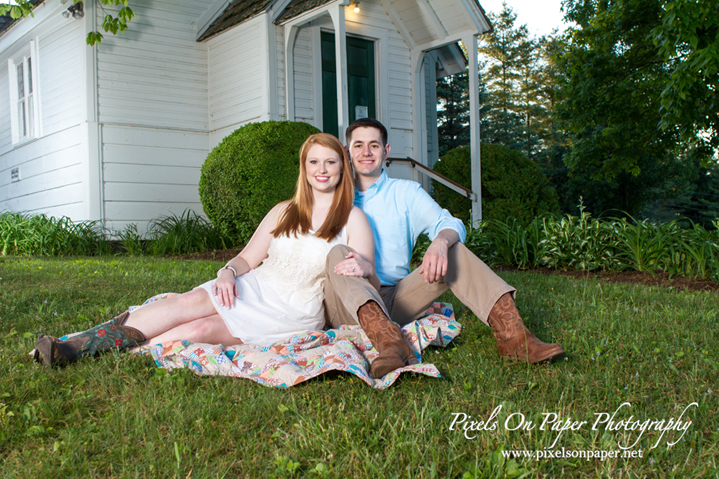 Micala and Tyler hope to have a traditional ceremony, move back to Tyler's land in Ashe County and start a family.

"We would like our families to know that we are extremely grateful for all the love and support that they have shown throughout this entire process, and special thanks for sticking by us as we upped the wedding date TWICE."
See other engagement blogs at pixelsonpaperblog.com. Whether you're in cowboy boots in a field or on a greenway in downtown Charlotte, we'd love to grab the shots that begin your journey together.