Most couples we photograph for their engagement portraits also book us for their wedding day. Naturally, we LOVE that and we LOVE them. It really gives us extended time to get to know them and to determine fun ways to illustrate and showcase their personalities, their affinities for each other and why they chose each location. We've found over the last decade and a half that people want to be in and a part of their environments during these big occasions. They want their surroundings to say something about who they are as a couple. For us, it's a blast, because you can walk any mountain ridge or urban greenway, but if you put people in the shots for whom that place has meaning – it's a whole new narrative.
Christine and Adam (below) wanted their engagement portraits taken at a mill that has been a part of the groom's family history for generations. Their wedding? Surrounded by family, outside, in a traditional (club) format. Her veil was the very definition of making a nod to generations before.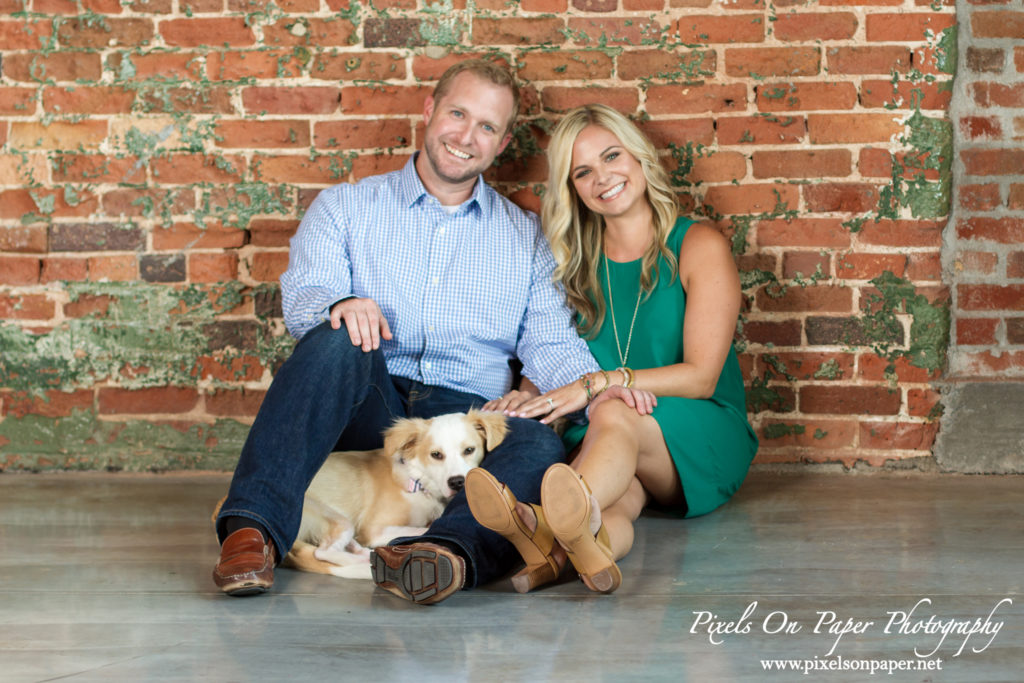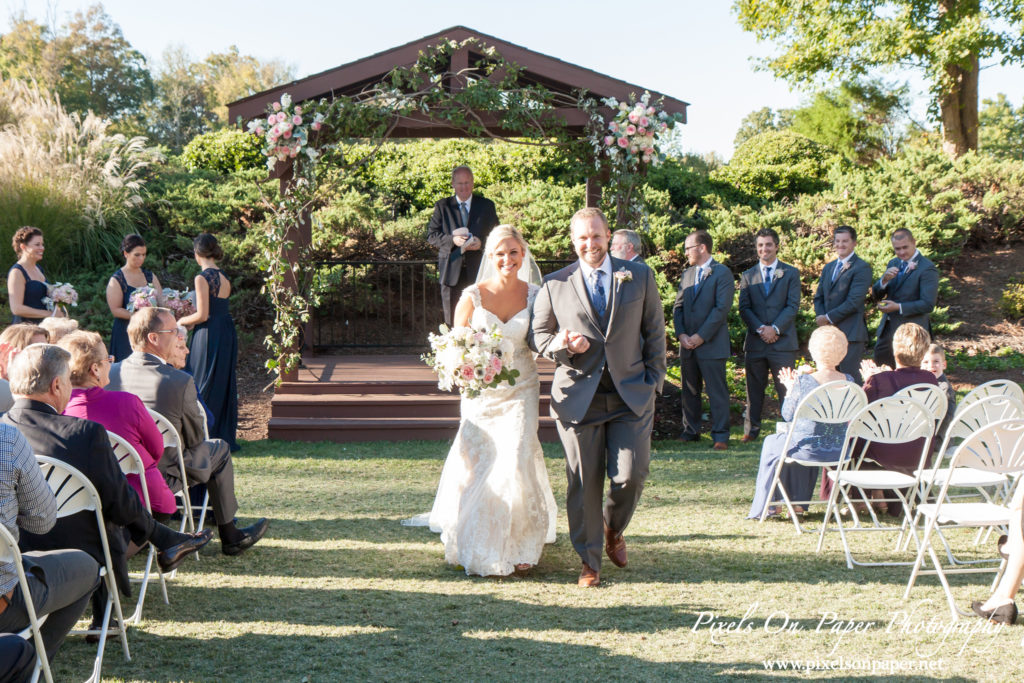 These two women have become true friends. We shot Bonnie Hostetler and Amanda Walling's engagement photos in Charleston, SC, where the water, salt and history were a perfect backdrop for their lives and love. We then photographed their amazing wedding at On the Windfall – a mountain venue where they could begin their lives surrounded by vistas and friends. With both oceans and mountains, we saw their love of the vastness of place and their love for each other. Also – they are just really cool, fun chicks.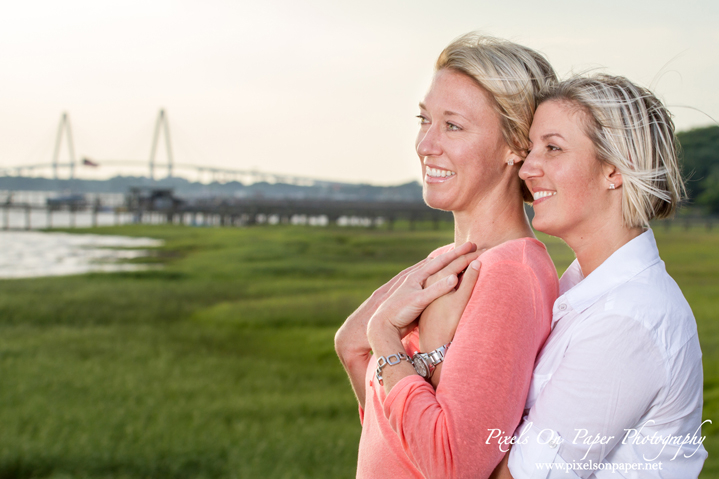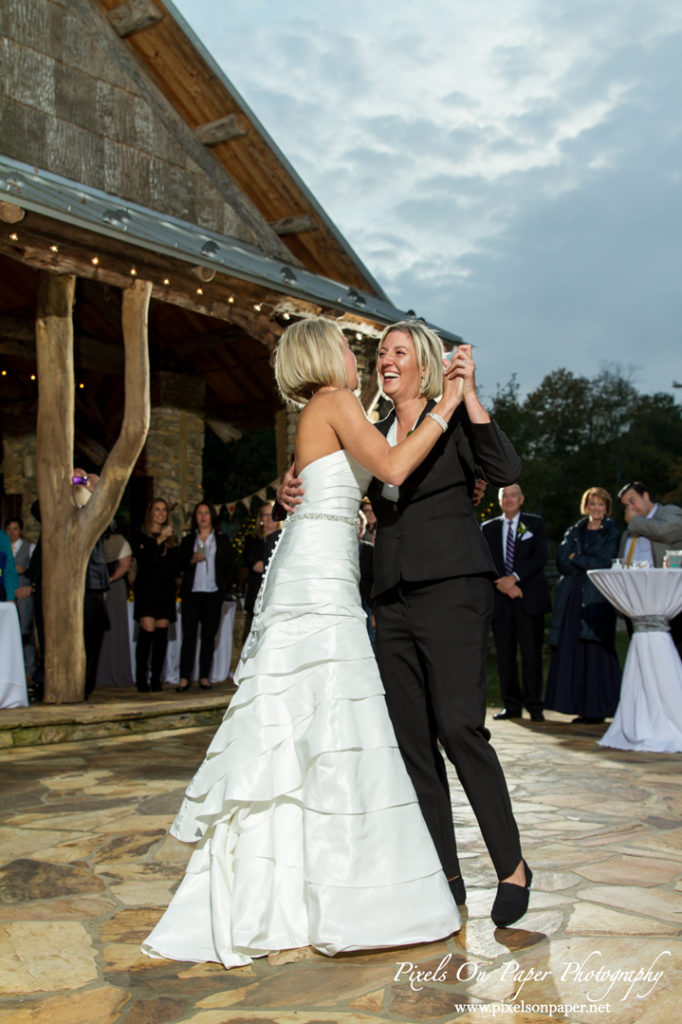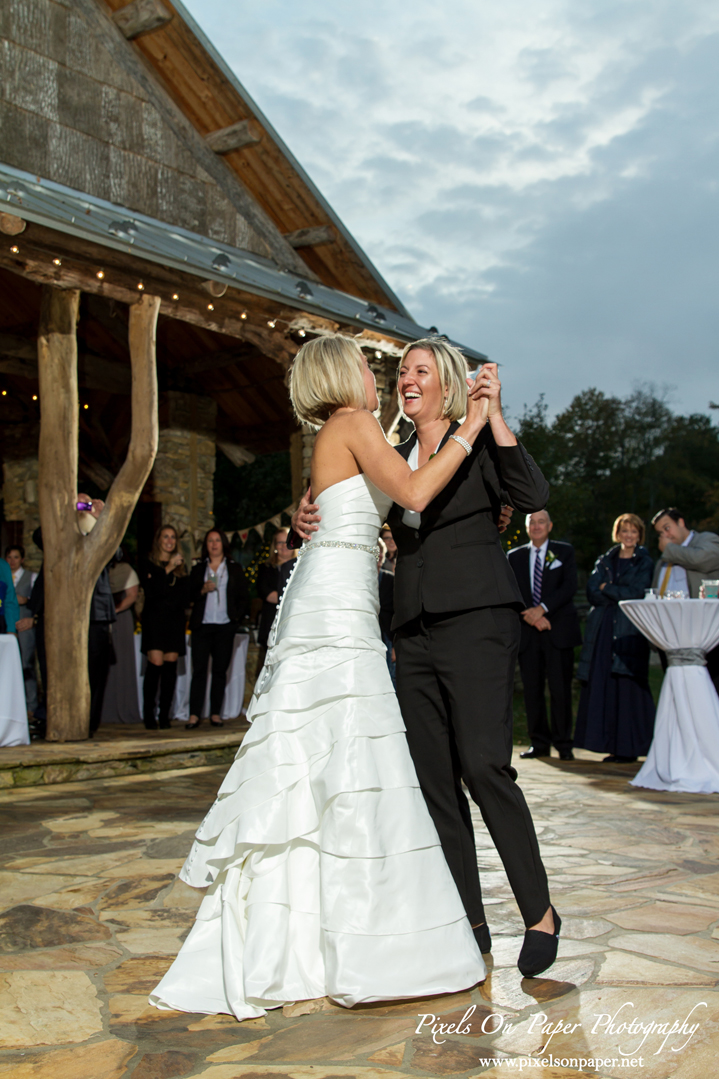 Timothy Mahon and Katie Speight met us for their engagement portraits at the Bilmore House in the mountains of Asheville, NC with their dog in the fall and then celebrated their wedding at Twickenham House. Mountain lovers are mountain lovers.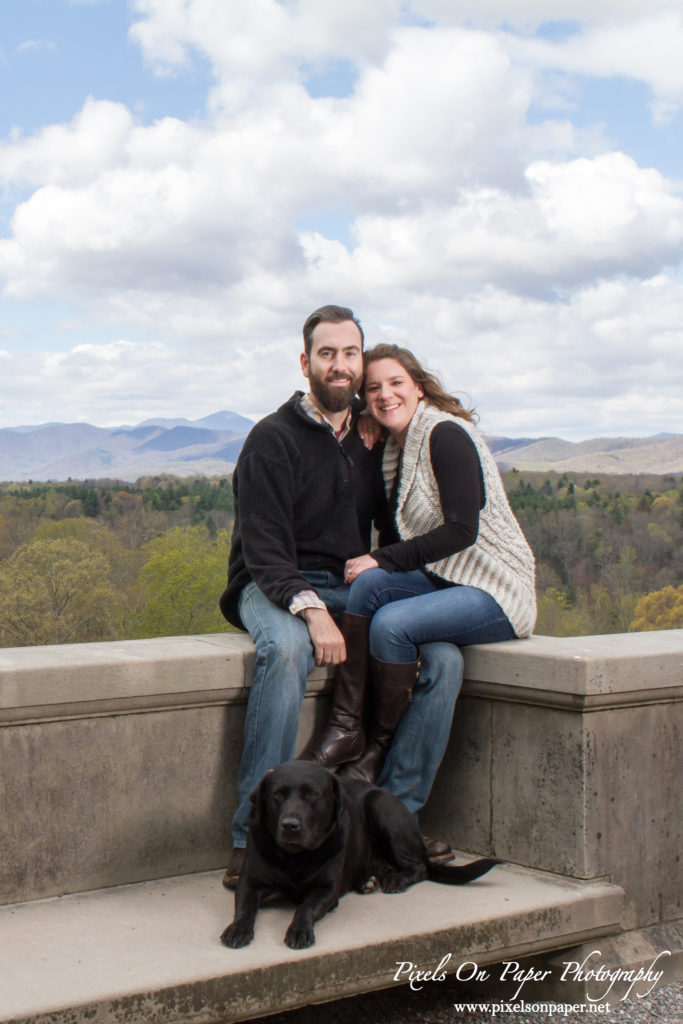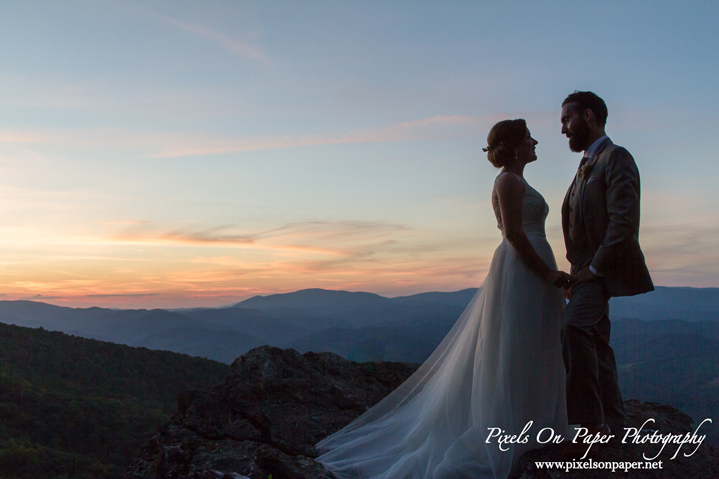 Kyle and Elizabeth brought their favorite fiction – both on television and in print – to bear for their engagement and bridal portraits. These two love Dr. Who and they both love to read and both were a part of their photos. Her wedding bouquets, and those of her maids, as well as the men's boutonnieres, we made of pages from favorite books. Unbelievable.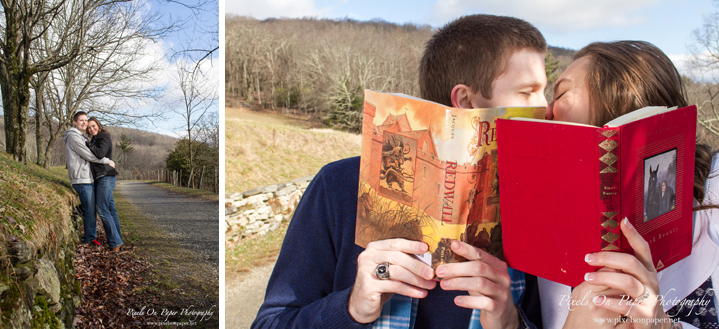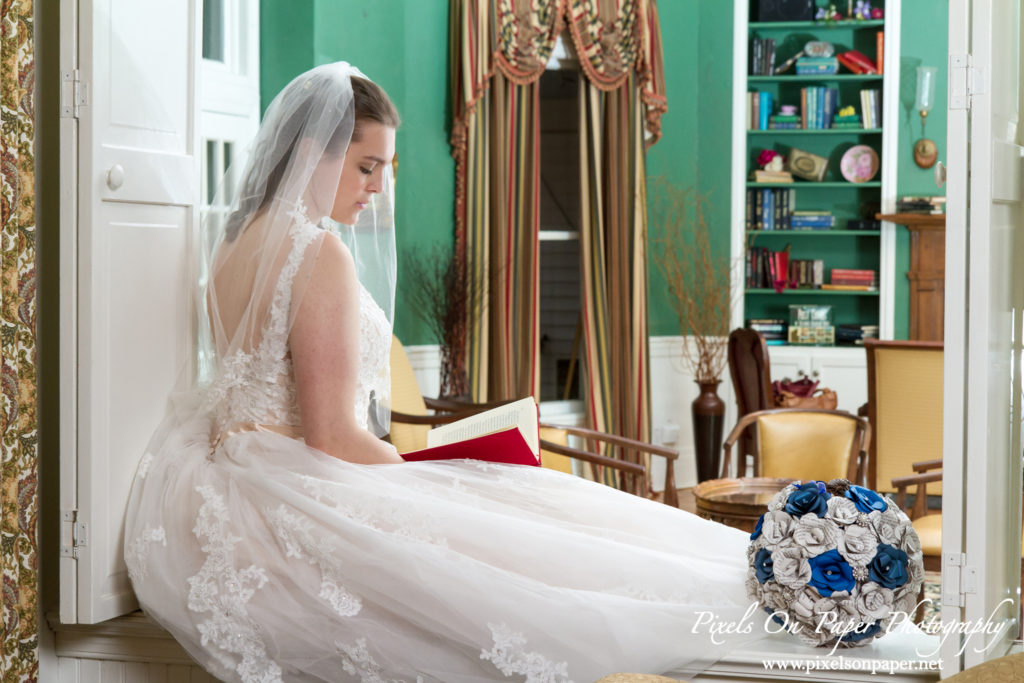 Sherae and David are Charlotteans and we shot their engagement in a more urban setting and their AMAZING wedding in downtown Charlotte at the Holiday Inn. They were so comfortable with each other and the surroundings sort of faded away during both the engagement shoot and their wedding day.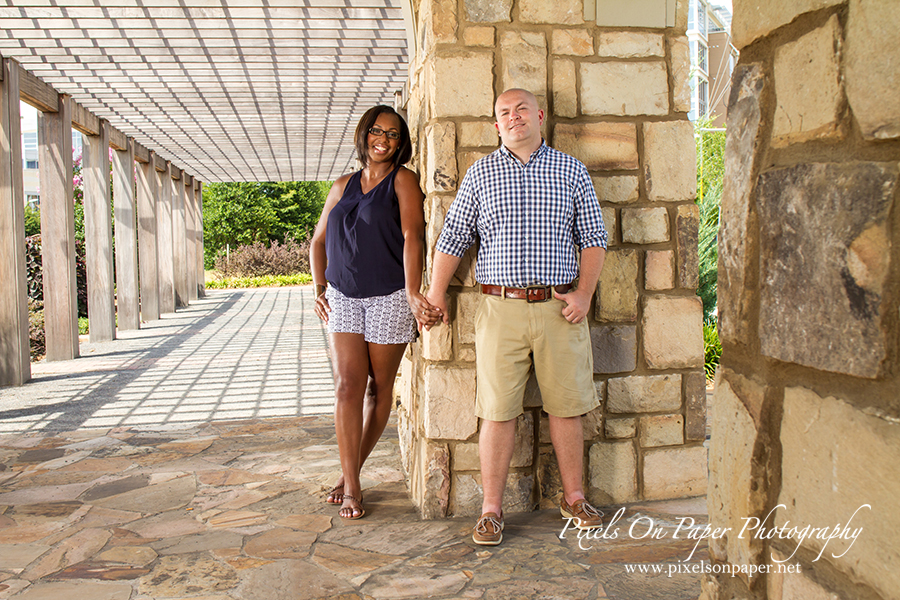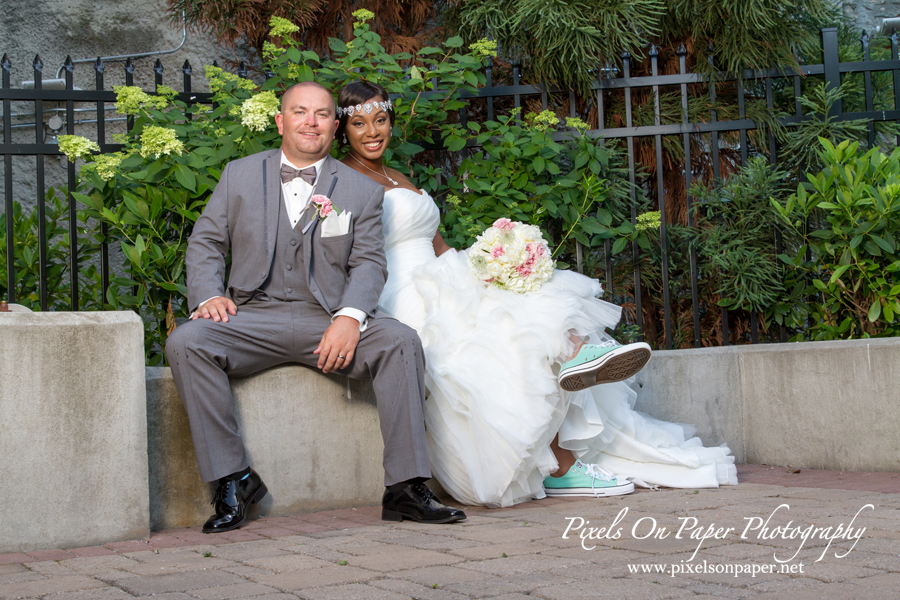 These are only a few, but they show just how much personality and detail is revealed in front of the lens when two people decide to bond themselves for life. We look forward to many more in the coming months.
We love family portraits whether they are set in the studio, the great outdoors, a specific location like the mountains or high country, or on our property in our outdoor portrait garden. Pixels on Paper photographs, engagements and weddings, brides, and special events and portraits  of all kinds in our Wilkesboro, NC studio. We would be honored to meet with you, learn about you and your family and be a part of taking special portraits that will become, we hope, family heirlooms.
All photos are ©2017 Pixels On Paper. Do not copy, crop, or remove watermark.