Last Summer we had the pleasure of photographing Erica and Andrew's gorgeous wedding at Lost Valley Stables in the NC Mountains near Boone, NC. We are thrilled to share their wedding in the pages of Carolina Bride Magazine. And even more excited and honored that Carolina Bride would choose one of our bride photos of Erica on the wedding day as the cover image for Carolina Bride NC Mountains.
We've been reading Carolina Bride from cover to cover for many years. It's a magazine full of beautiful weddings and inspiring ideas including photographs from some of the best photographers in the South. Now the the Magazine is branching out with a section specifically targeting Western NC Brides and those planning a destination wedding in the NC Mountains, which we now call home. Keep watching CB N.C. Mountains as it continues to grow.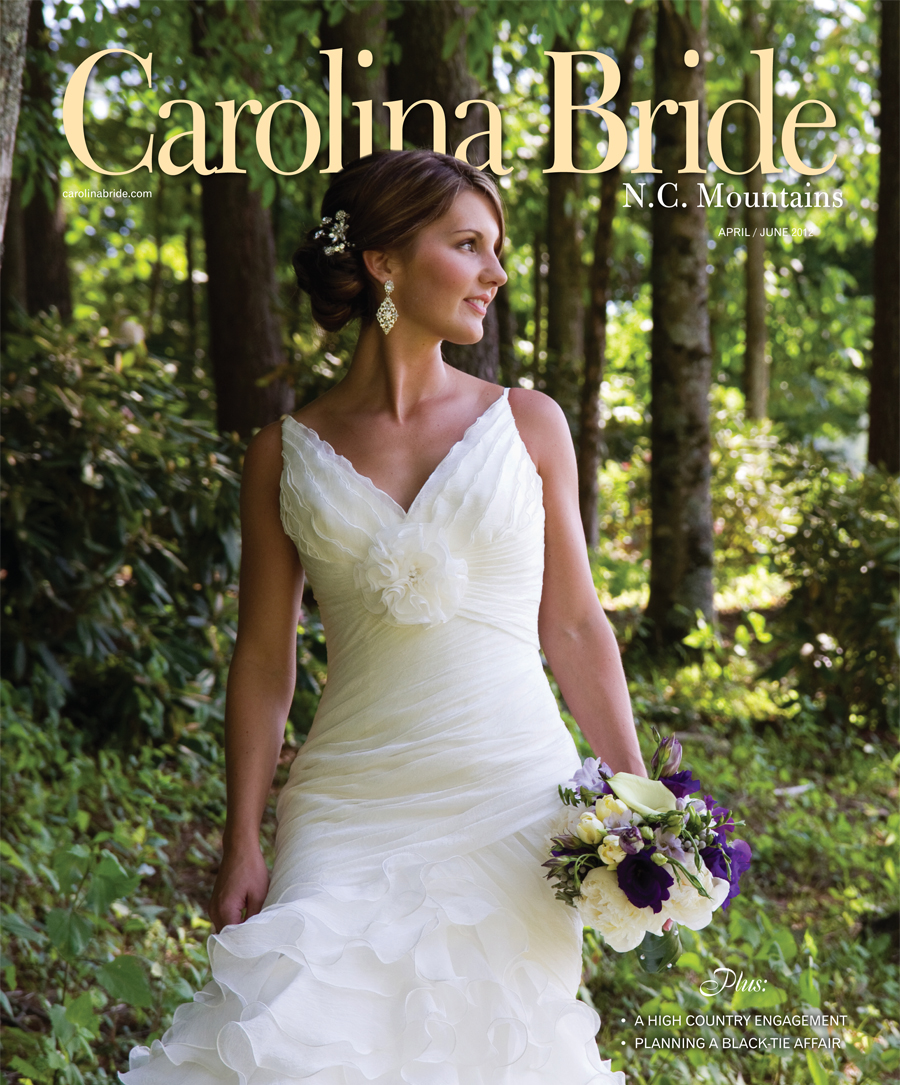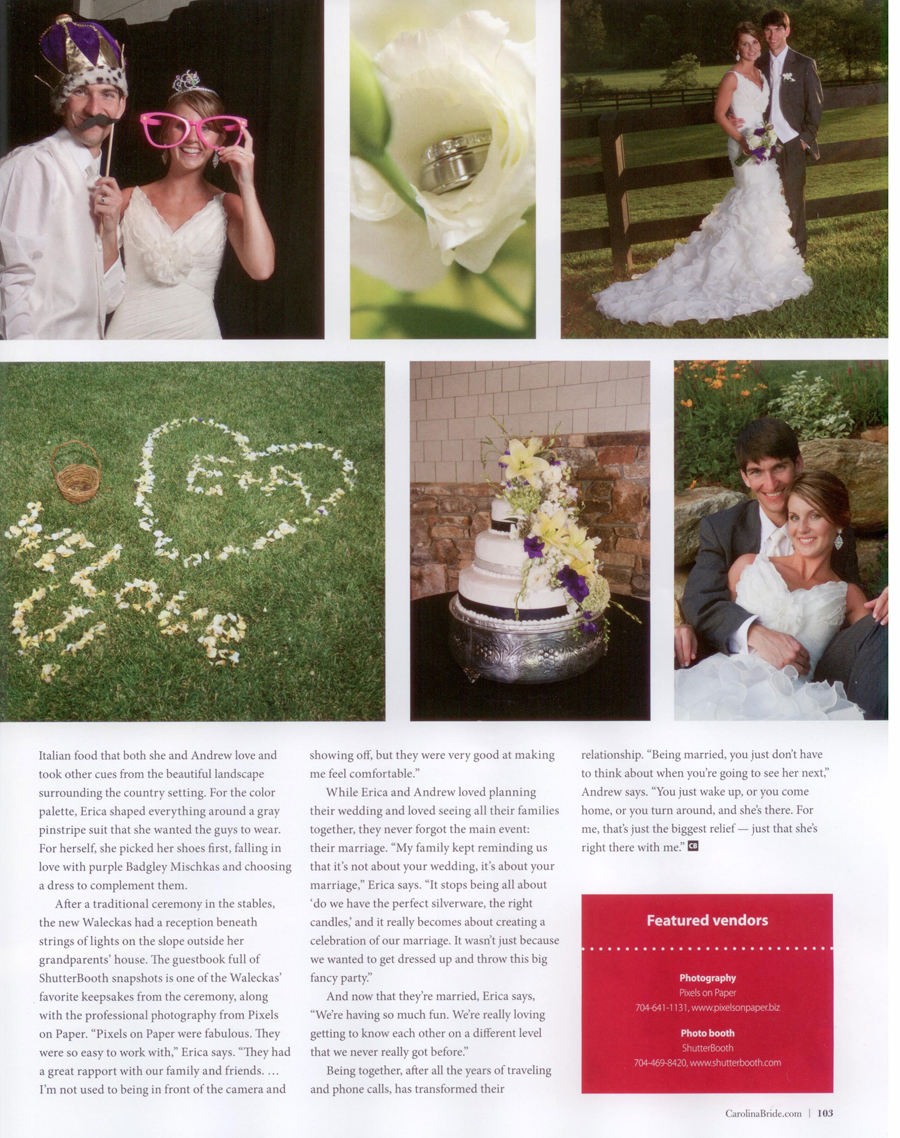 View more of Pixels On Paper's wedding photography at www.pixelsonpaper.biz.
Find an issue of Carolina Bride near you and read more at: http://www.charlotteobserver.com/carolinabride/index.html