Congratulations to our first annual Charlotte Trophy Bride Contest Winners who are now married! Back in April 2010 Erin and Brad were the first winning couple of our fun contest, racking up a total of 223 votes and new Pixels On Paper facebook fans. It was a sure sign of how much fun we were going to have with these two along with their friends and family over the next 15 months.  Words can't even describe how much we love this couple.
They came to us specifically requesting photos that captured their style, a preference of more contemporary rather than traditional. Including more architectural and modern backdrops rather than natural landscapes.  This was an easy task based on the surroundings of their uptown Charlotte ceremony and reception locations and our love for this style as well.  We found several new spots where we had never photographed before and successfully accomplished a few new techniques that delivered our style of creative photography for their wedding photos all while having a lot of fun.
All the details surrounding the entire day of course came together with the help of some amazing local wedding vendors.  A huge shout out goes to Rachel Samuelson and her staff at the Holiday Inn Center City Charlotte, Kelsey Bunzey for makeup, Amanda Pagano of Isabel's Corner Videography and Beth with All The Right Grooves.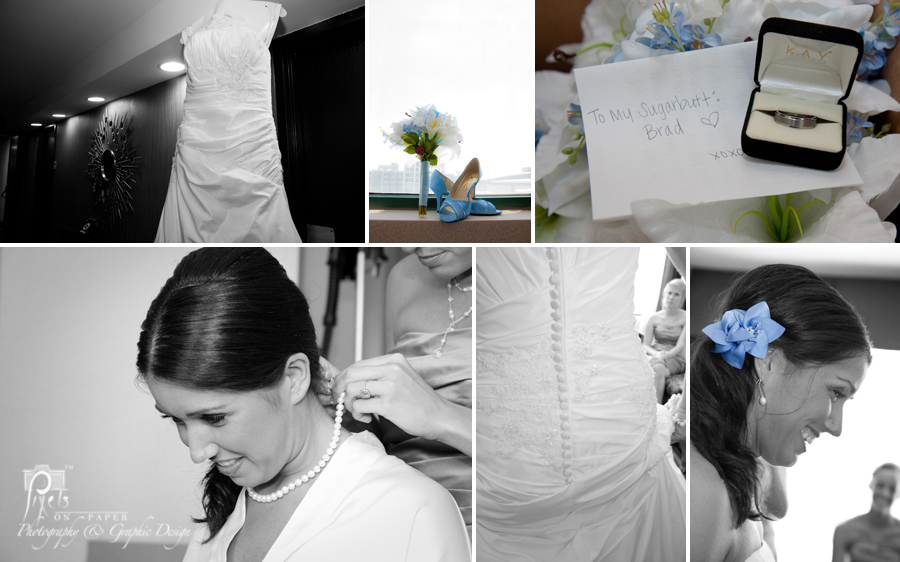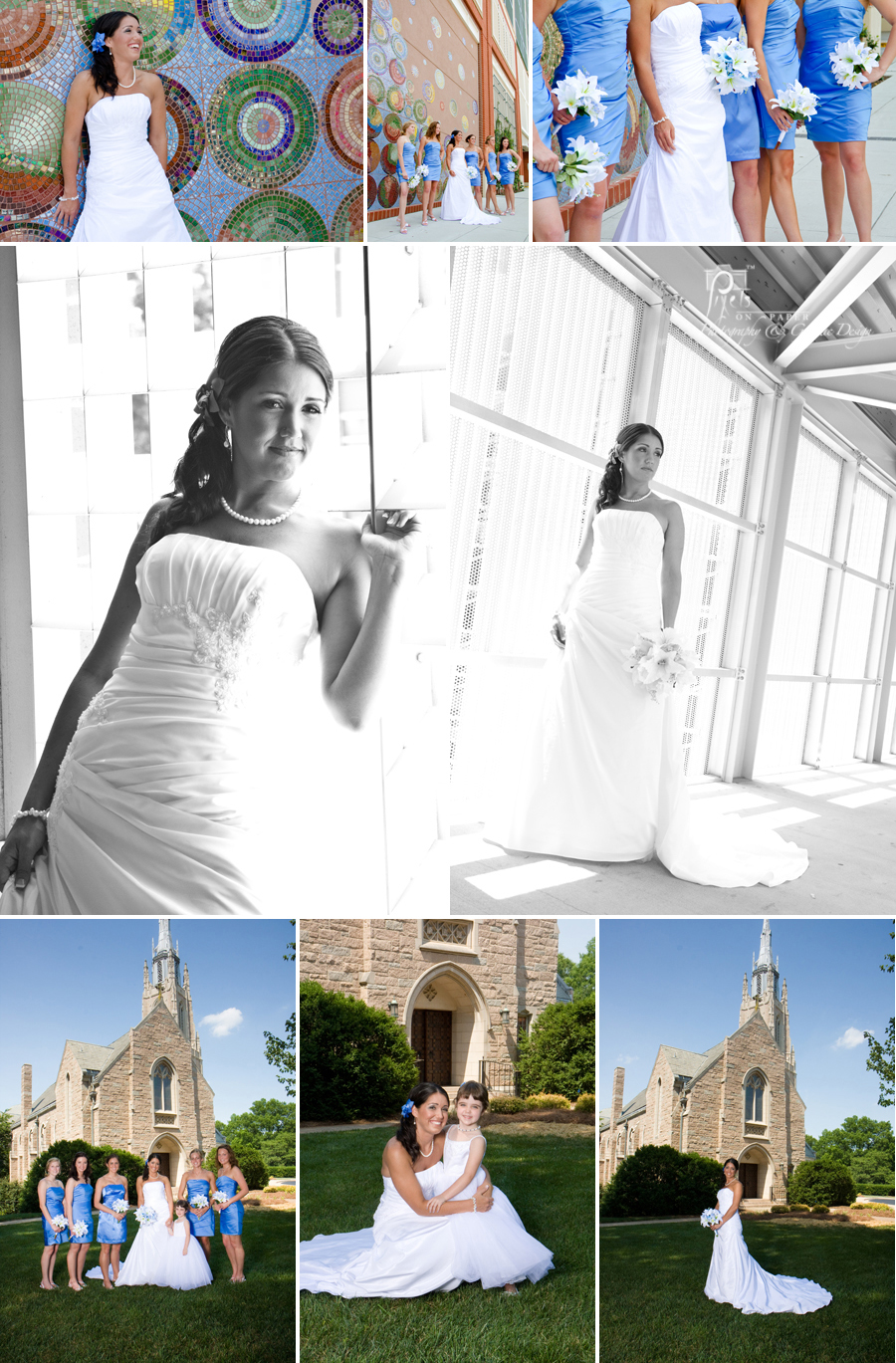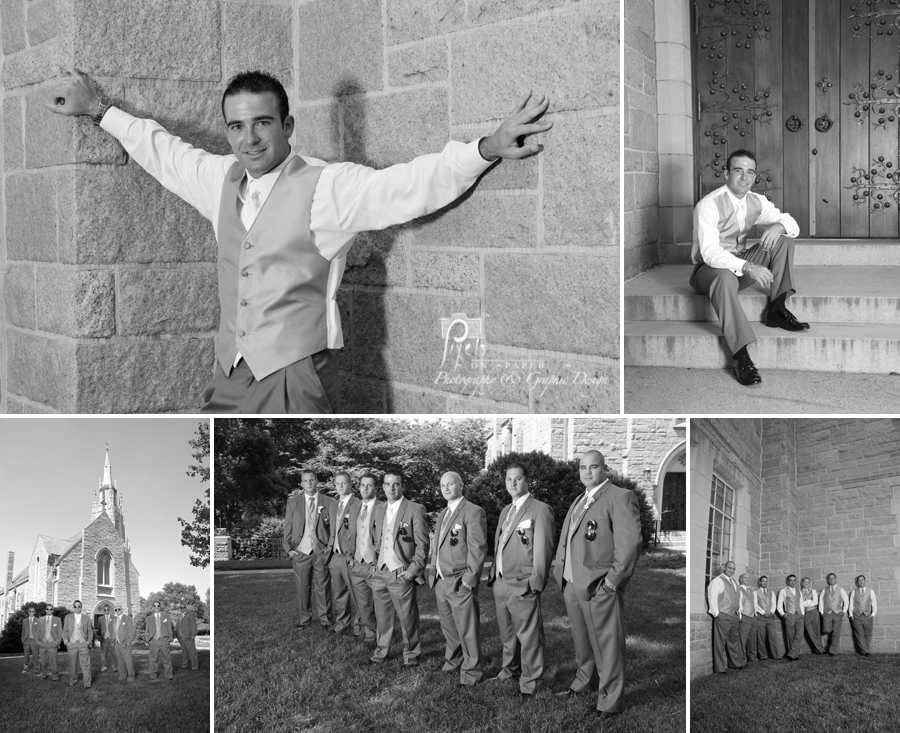 Photography is technically all about capturing light and shadows. During a wedding we have less opportunity to look for that perfect light as we would during a portrait session primarily due to the fast pace and set time-line. However occasionally when the fates are smiling on us we get to see an un-orchestrated moment just like the one below. When a story unfolds in the perfect light.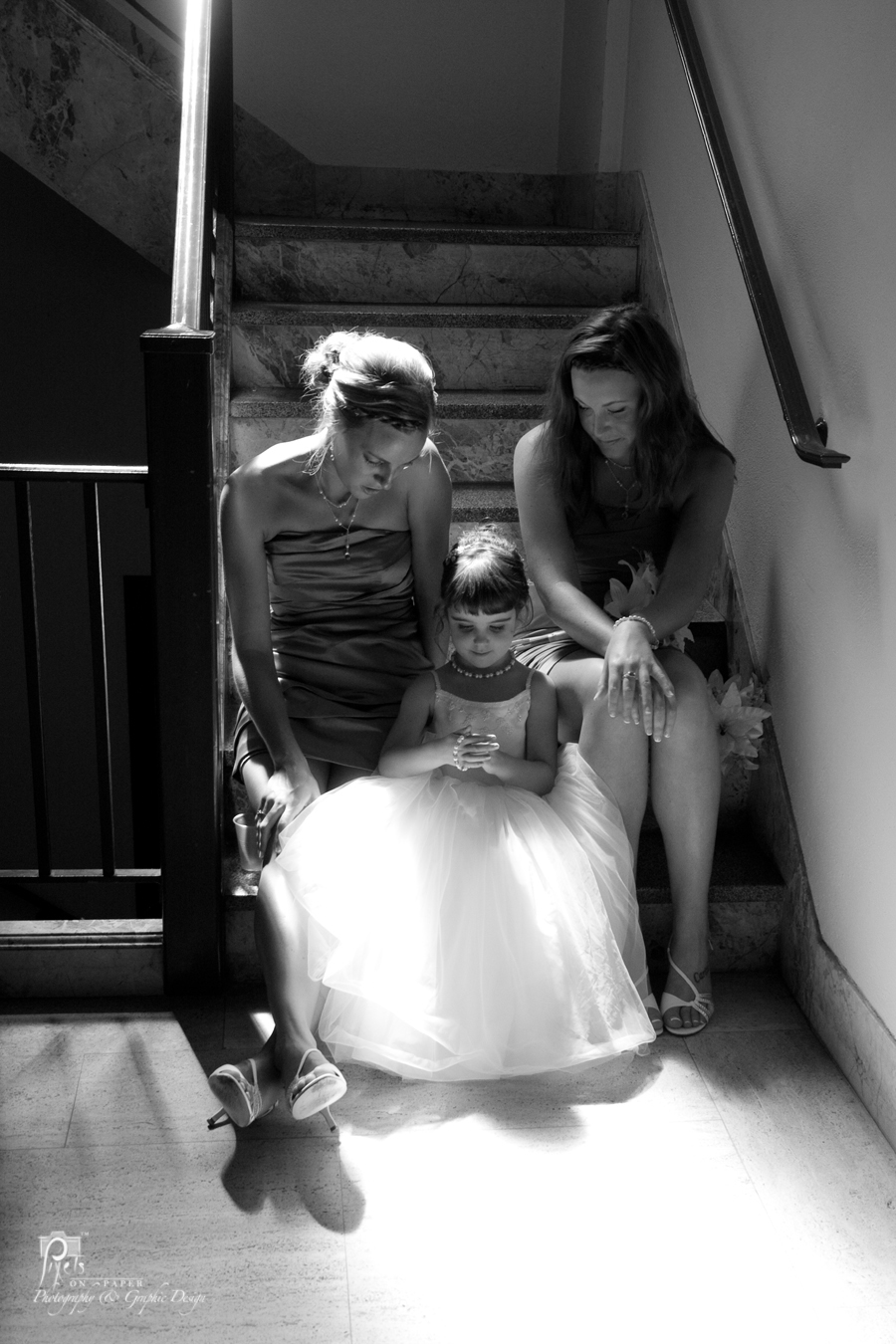 A beautiful ceremony at Covenant Presbyterian Church.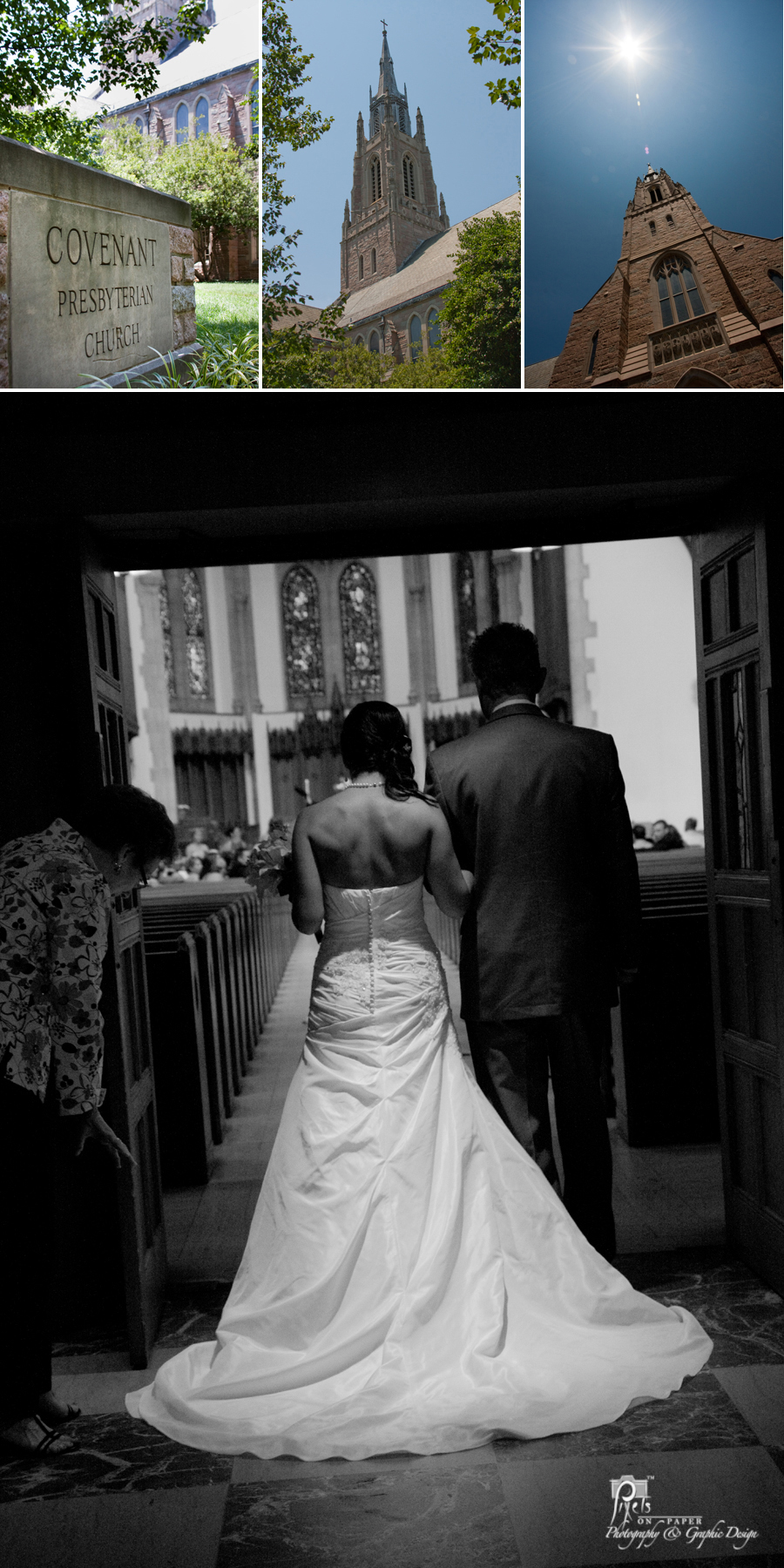 Photographers and videographers are not allowed downstairs during the ceremony at Covenant and only allowed to take minimal photos from the balcony during the ceremony. The above stunning shot came just in time before the doors were quickly shut with the light hitting Erin perfectly.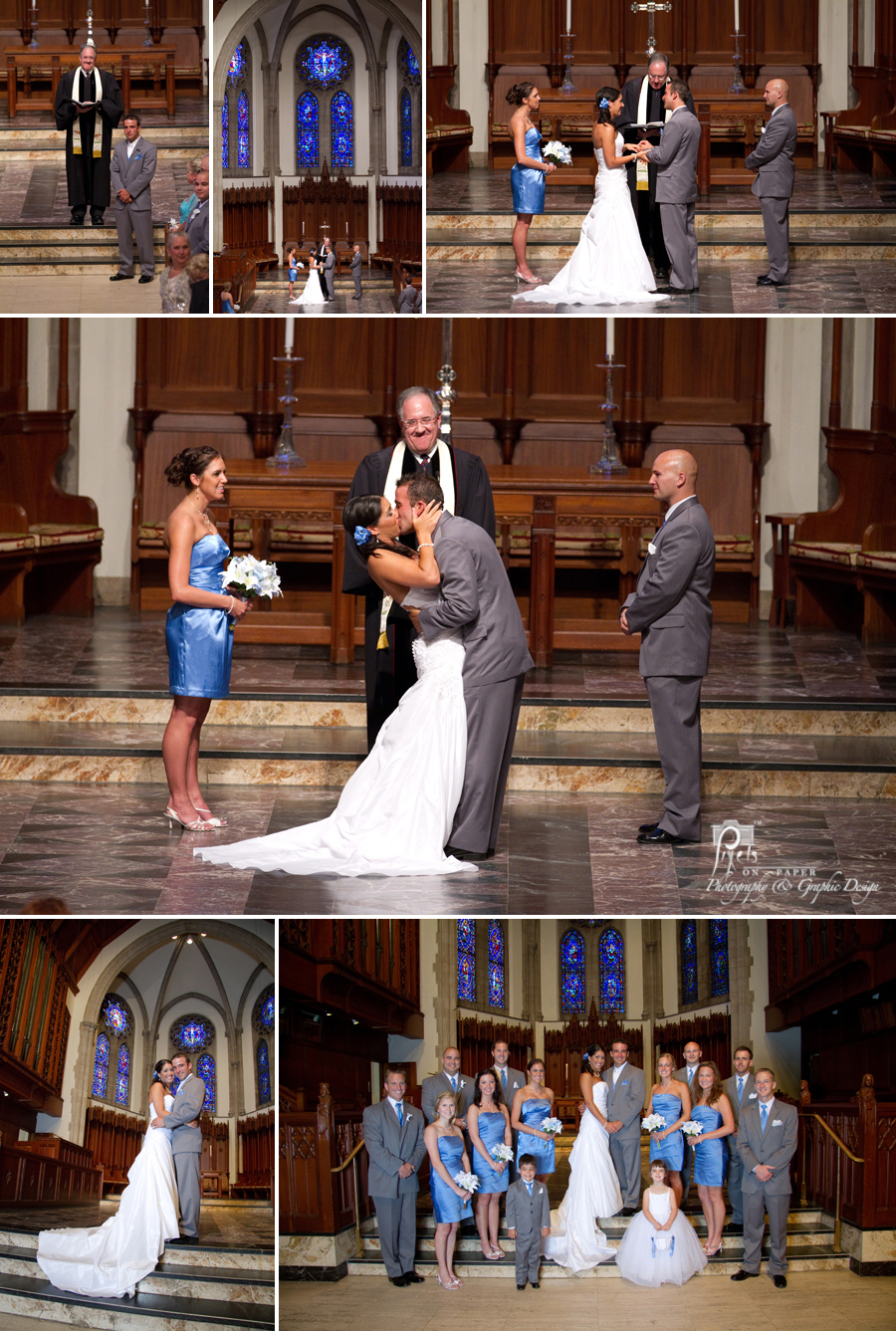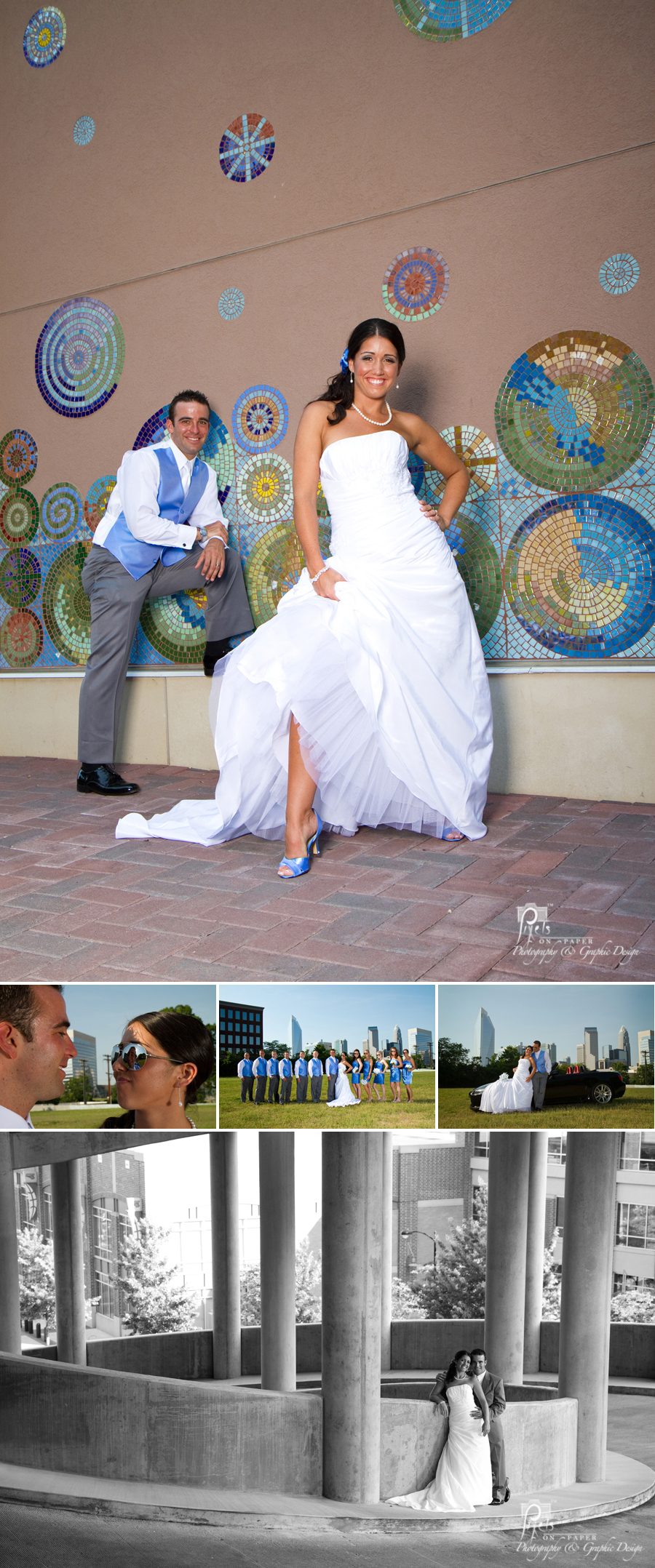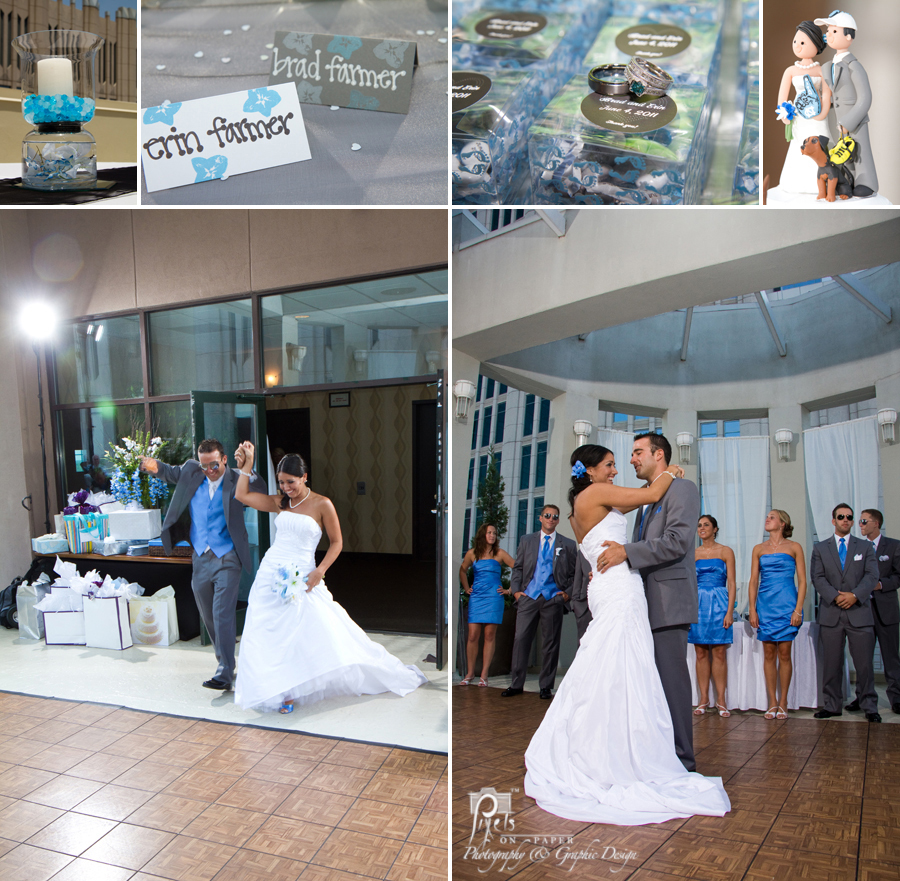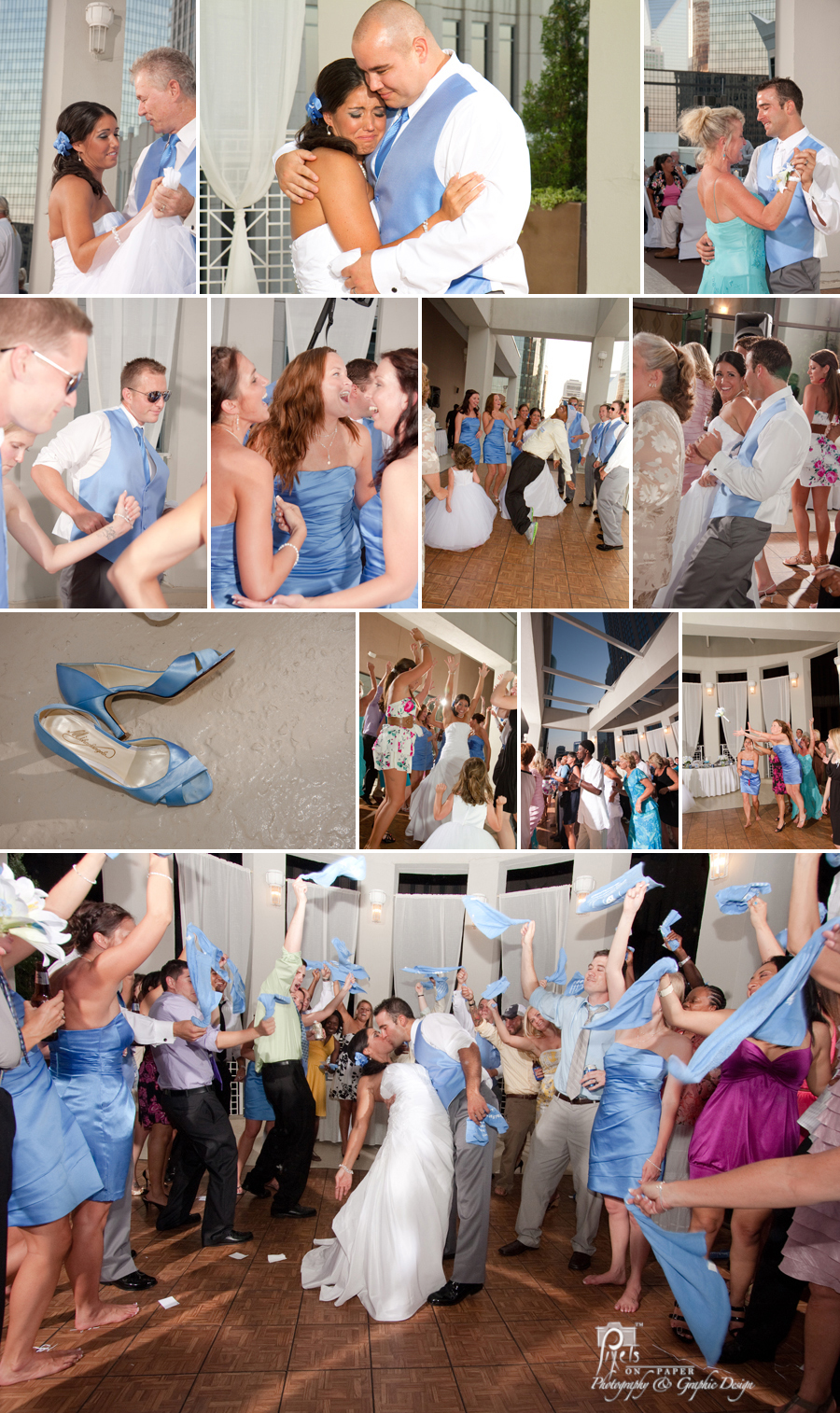 Unlike any other exit we have ever photographed, Erin and Brad received a rally towel send-off in true Tar Heel fashion.
View their uptown Charlotte engagement pictures and Erin's bridal photos.
Dress – David's Bridal
Tuxes – New York Bride & Groom
Hair – Nicole Bartlett (Happily Ever After)
Make Up – Kelsey Bunzey
Cake – Cloud 9 Confections
Ceremony Location – Covenant Presbyterian Church
Reception Location – Holiday Inn Center City
DJ – All The Right Grooves
Videography – Isabel's Corner
Photography – Pixels on Paper
View more of our work on our website at www.pixelsonpaper.biz.
This work is licensed under a Creative Commons Attribution-NonCommercial-NoDerivs 3.0 United States License.