In the age of Ancestry.com and 23 chromosomes, we're clearly hungry for origin stories. Genealogy fell out of fashion for a generation or two and now it's back. Meanwhile, this particular groom, Lance Schultz had his kilt and entire wardrobe custom made by an artisan in Scotland and even created his own clan's kilt pin: a seriously cool thing to do for one of the most important days in one's life.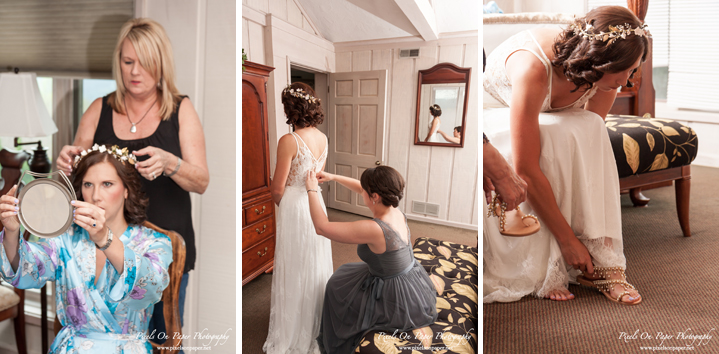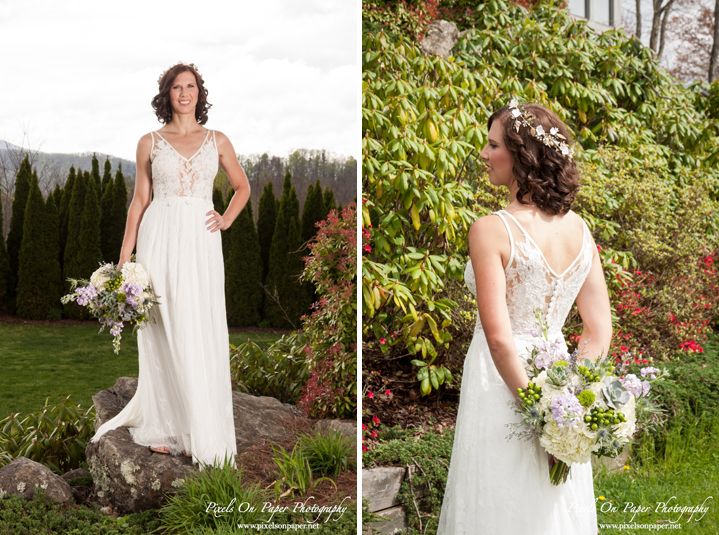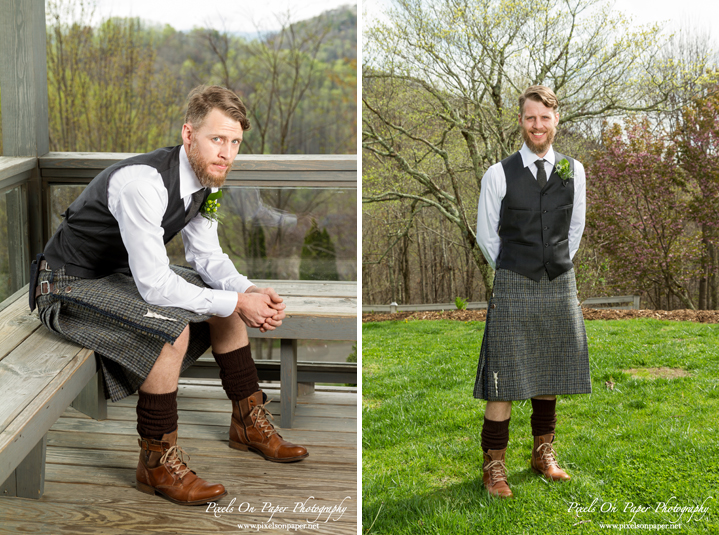 The wedding, on April 22nd at The Inn at Crestwood Resort in Blowing Rock NC, between Lance and Fiona Martin was the perfect springtime event: kilt, weather, laid-back bride and all. The couple had a small and intimate gathering of friends and family from all over the country and different parts of the world, including friends from Switzerland and Scotland. Only one bridesmaid and one groomsmen were in the wedding party. Each detail was well planned, but when it came to the day, they just trusted everything to go smoothly and as planned. And it did, including the brief arrival of sunshine for a period.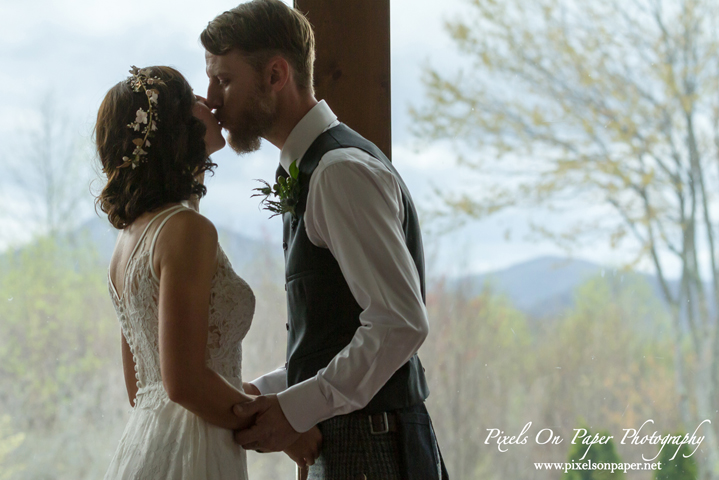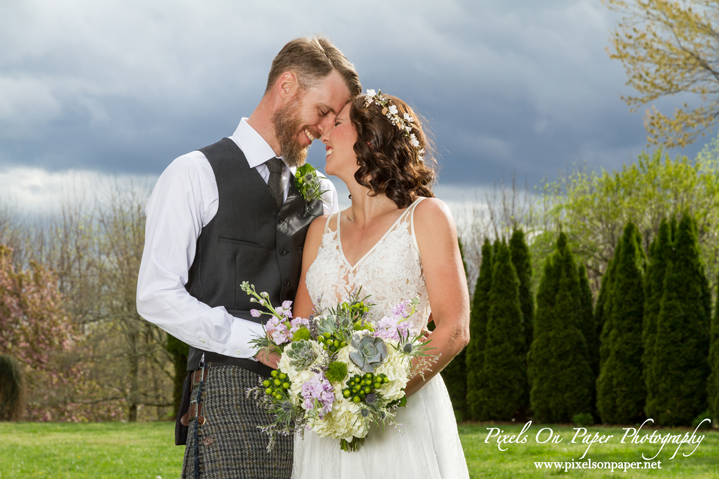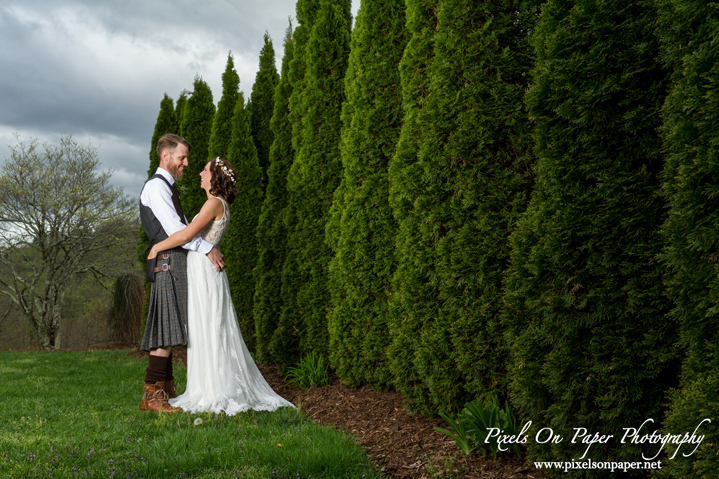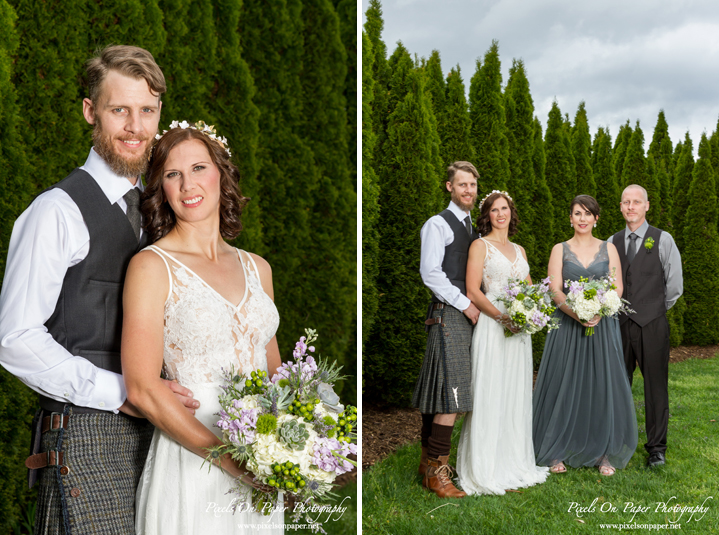 Weather can be dodgy in April, so Fiona wisely chose to have the event indoors. Good thing too, because the Scottish inspired clouds were out and it did rain. Fortunately, it cleared long enough for photos. Even during the ceremony and reception though, the views from the windows were spectacular with Grandfather Mountain in the distance. They could not have chosen a more fitting spot for a groom in Scottish attire and a bride who looked like a Celtic Fairy.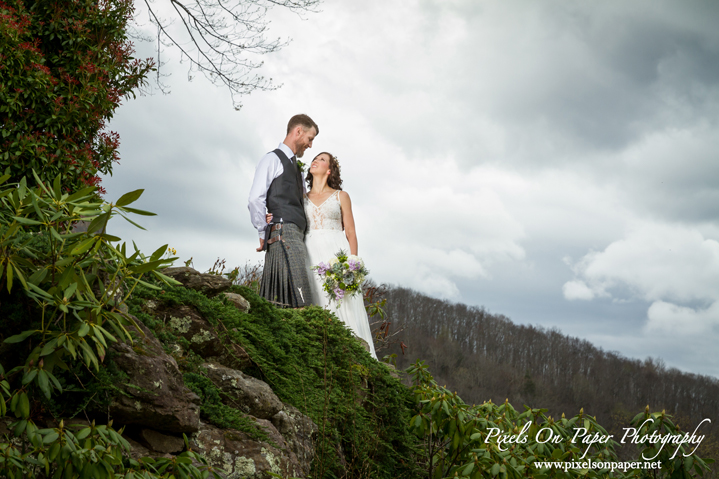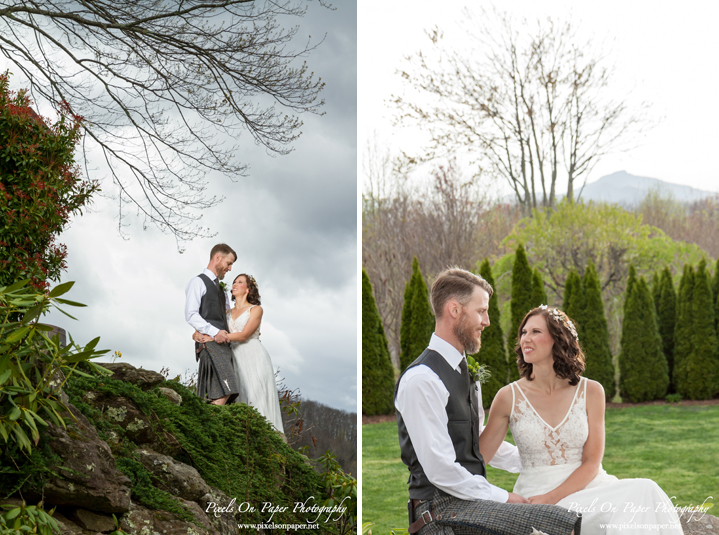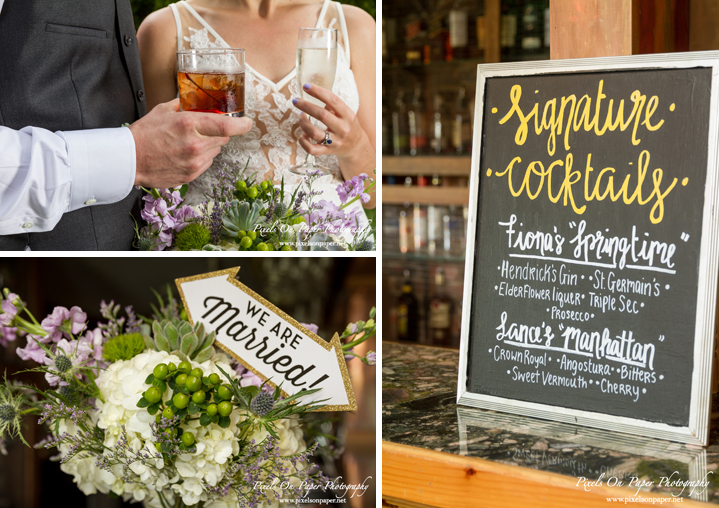 Even though the couple are from South Carolina, they are serious cyclists and choose the Inn at Crestwood because of their love for the area. They've cycled in this area many, many times and so it was no surprise that they towed their bikes with them for their wedding weekend. The day before the ceremony, they went for a long road ride together along the Blue Ridge Parkway. But I wasn't kidding about how serious they are as cyclists. To share their love of it with everyone, the couple gave water bottles and bicycle bottle openers as favors to guests.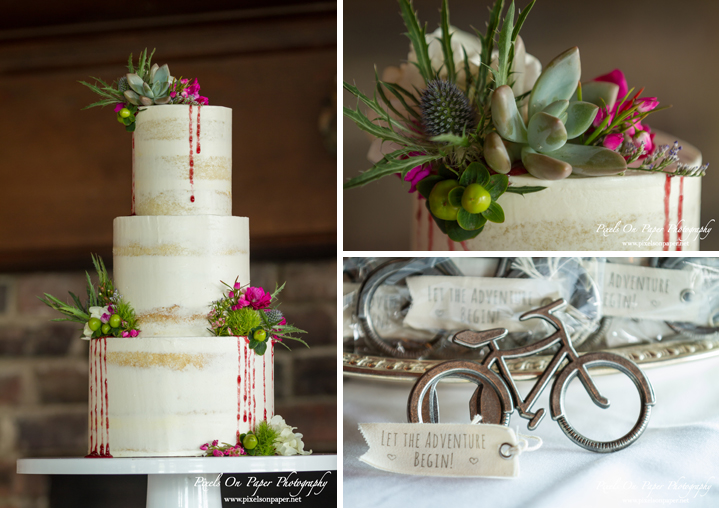 Brides come in all types and temperaments, and Fiona is easily one of the most laid-back relaxed brides we have ever worked with. Her trust in all of her chosen vendors allowed everyone to be relaxed; each of us, from photographers to caterers, were able to take care of them and provide the best service. It's refreshing when clients have complete trust in your work and don't give you a list of specifics that sometimes hamper creativity.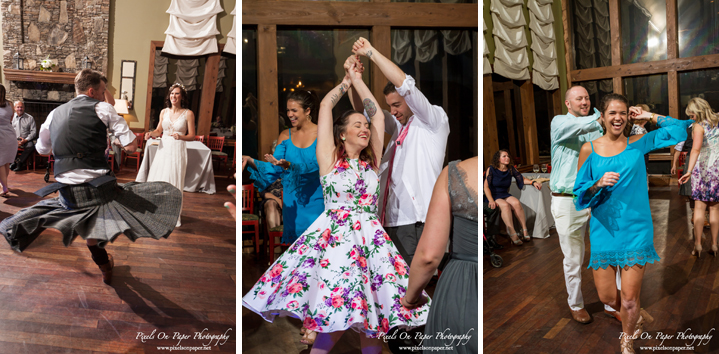 Lance and Fiona shared that a few of the highlights were when Lance choked up during the ceremony, that they were able to chat with guests out on the patio before the reception started and when the dance floor flooded with ALL the guests who wanted to dance to a song by Average White Band. The reception was a real party!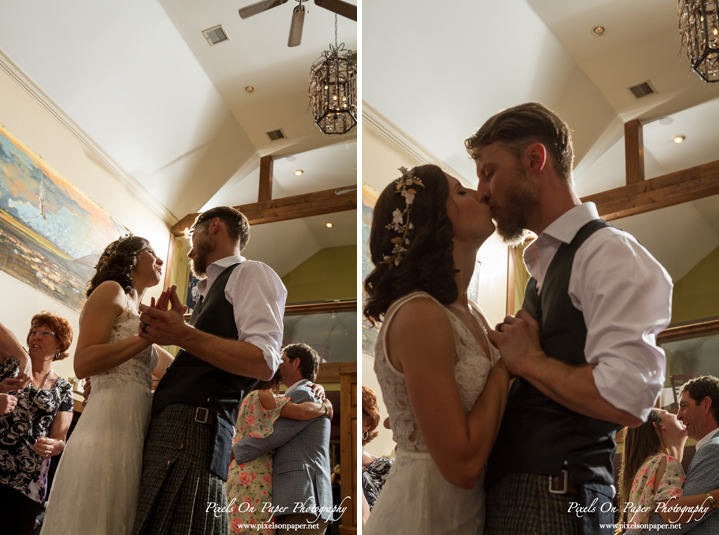 Congrats to these two! We look forward to wishing them a Happy Anniversary this time next year.
If you're interested in the vendors, Fiona and Lance chose for their wedding, have a look!
Wedding gown: London & Lace, Columbia, SC
Hair & Makeup: Beautiful Bride On Location
Wedding coordinator /planner: Vanessa Hensley at the Inn at Crestwood
Wedding and reception venue: Inn at Crestwood
Flowers: Park Place Florists, Blowing Rock, NC
DJ or band: Mountain Peak Sound
Caterer: Inn at Crestwood
Cake/deserts: Ugga Mugga Bakery
Save
Save
Save
Save
Save
Save
Save