When a friend and former colleague of Ryan's approached us about creating some branding and graphics for her new venture, of course we were in. People know Pixels primarily as photographers, but Ryan and I are trained graphic artists. Ryan's been with Central Piedmont Community College's marketing and media department for 14 years. He's our creative lead when clients need graphic design.
Jessica Graham wanted to start a new consulting business and found the name Fionix (pronounced Phoenix) suited her perfectly. The word in one definition described "a girl who isn't afraid to fight; some people even call her the alpha. She normally has blond hair and slightly different colored eyes and she is strong, fearless, and loyal. She's a best friend who never lies to you." Jessica read that definition and heard the audible click that said, "the search for my business name is over." That's when Pixels' work began.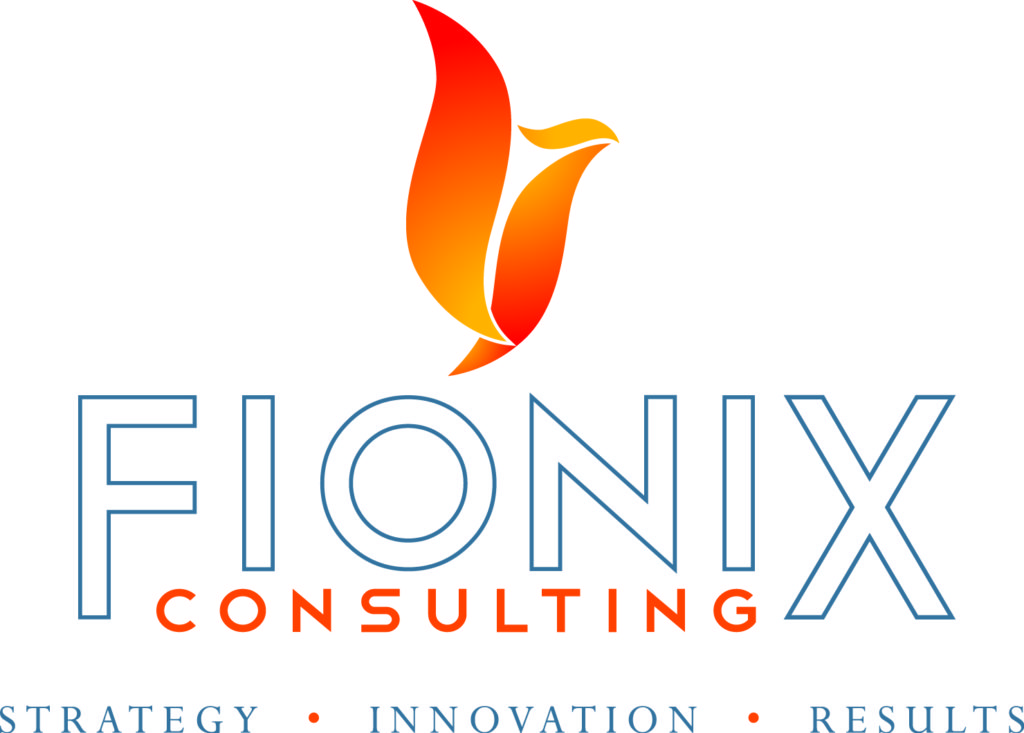 Working with Jessica was a lot of fun for Ryan, because she was once his boss at CPCC and they had a sort of short hand. He picked her brain, but she also came to the table with lots of thoughts and ideas that made the process more exciting than a simple font treatment. We love logo design and branding and Ryan's career has been steeped in the principles of consistency and unifying creative. The direction initially was a play on our traditional view of phoenix (the bird rising from its ashes), so flames and regeneration were a start. What we ended up with is a mark that she absolutely loves and one that we are particularly proud show off.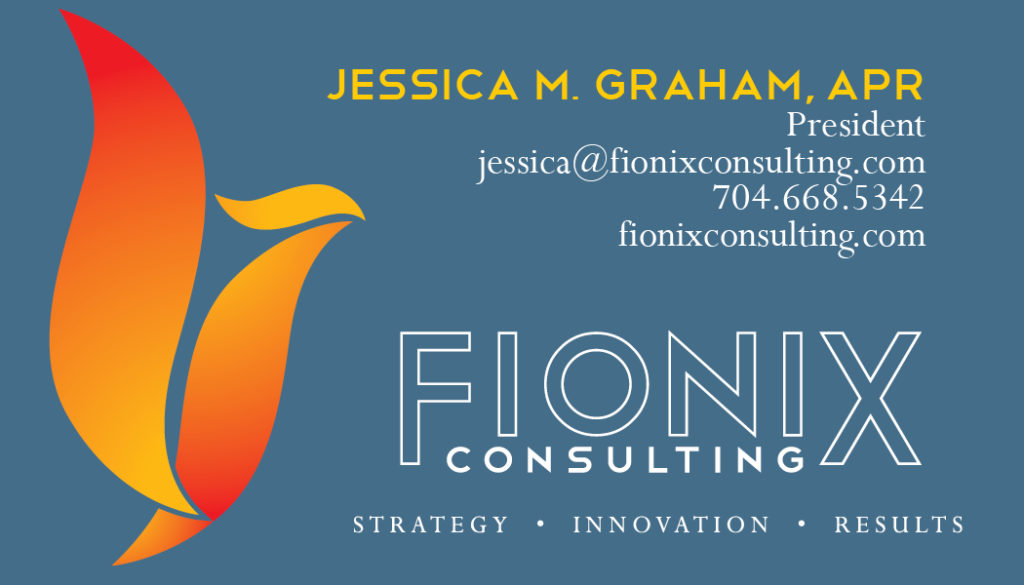 Once her design was approved, we created business cards and the rest of the identity systems for Fionix. We're excited for Jessica's new consulting business. She saw a gap in the market and is filling it with her years of experience in communications and public relations and her endless curiosity for reaching out on behalf of communities.
We are always eager to help new entrepreneurs or existing businesses develop their branding through better, more targeted graphic design. If you know someone starting a business or looking to refresh their brand, I hope you'll tell them that graphic design is part of what we do at Pixels.
Save
Save
Save