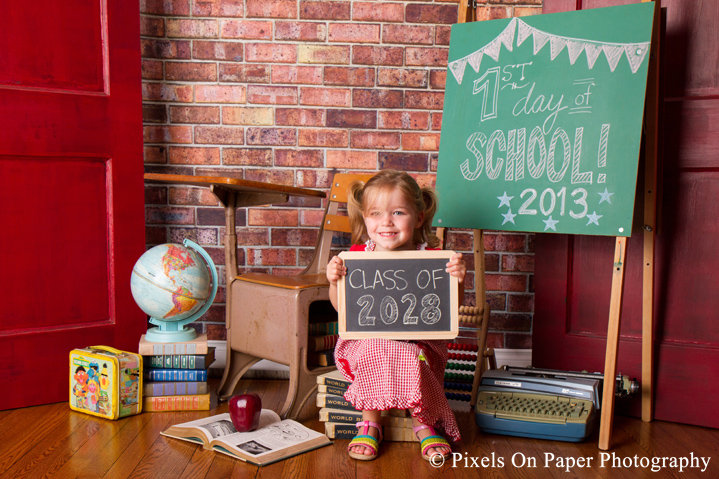 Summer vacation is just about over and quickly coming to a close. Kids (and their parents) are looking forward to school. There is excitement in the air for a child returning to school, anticipating starting school, or moving up a grade. Some parents are having to come to grips with a child starting their first day at school whether it be Pre-K or Kindergarten, or an older child's first day of their last year. It all goes so fast. We're making capturing these moments easy and ridiculously cute! Pixels On Paper is offering Limited Edition First Day of School portrait sessions on July 26th and 27th in our Wilkesboro, NC portrait studio.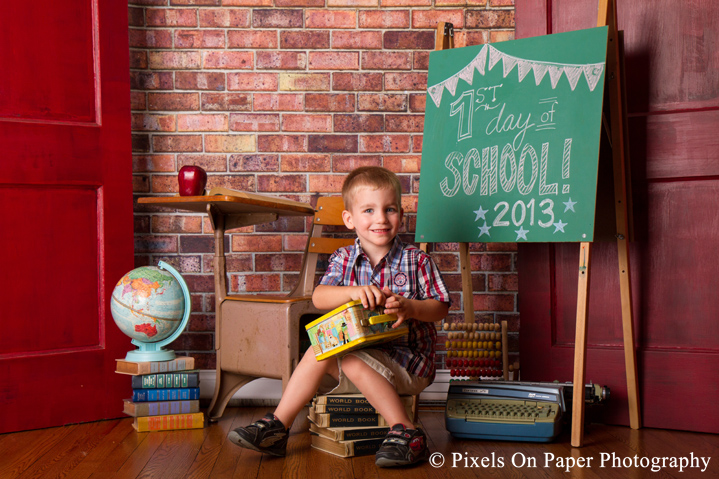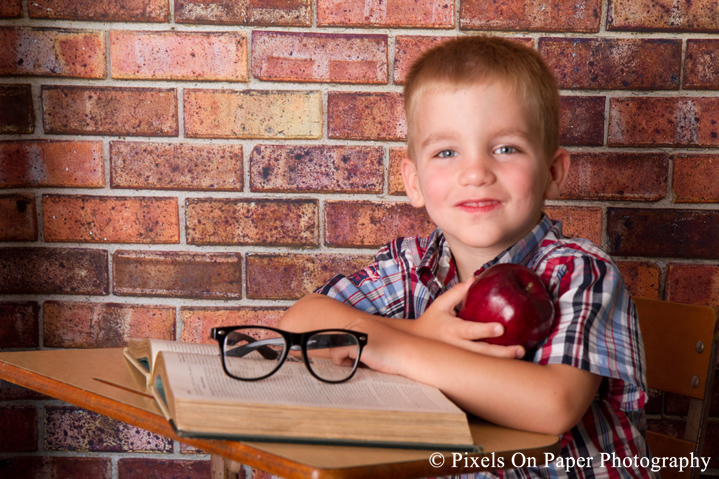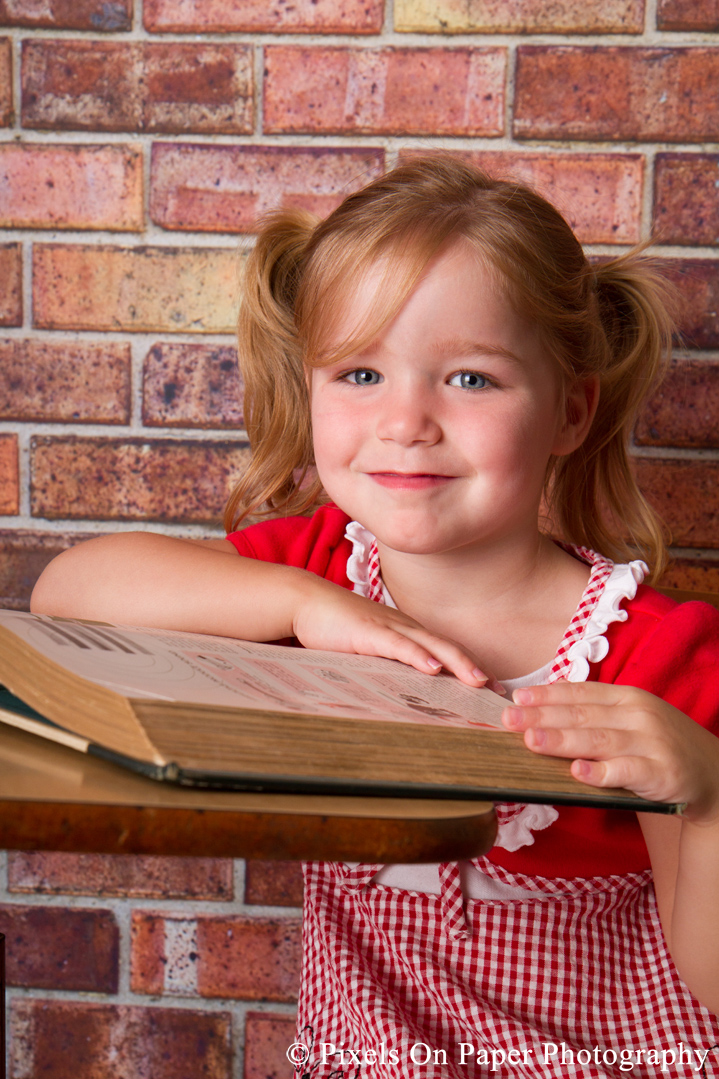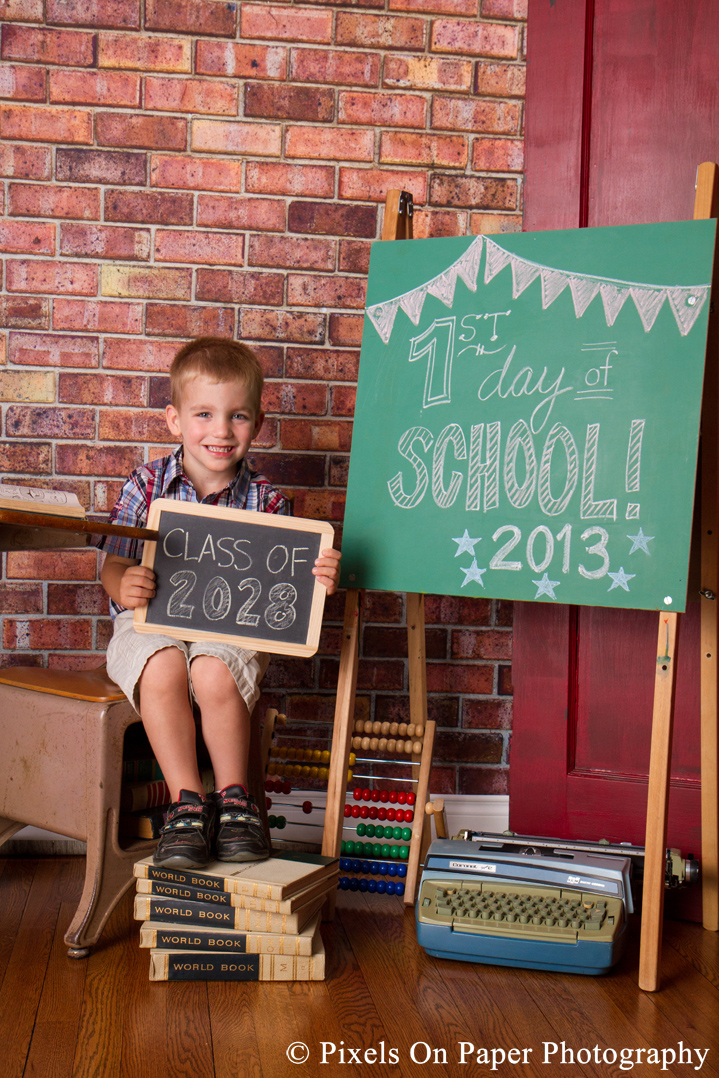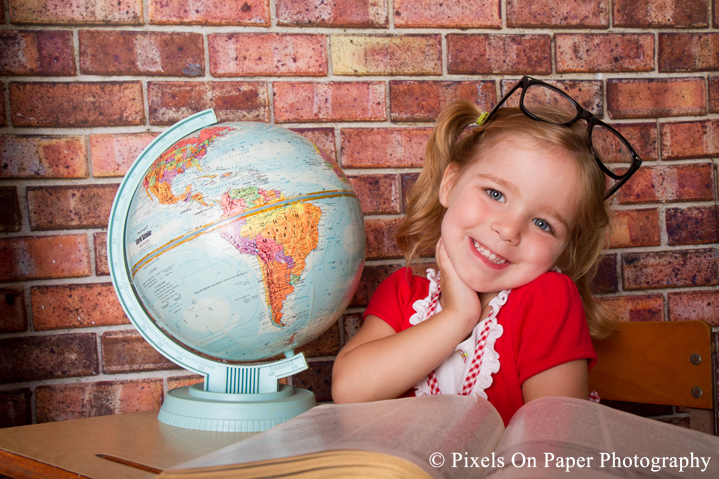 Our limited edition studio backdrop includes fun school props.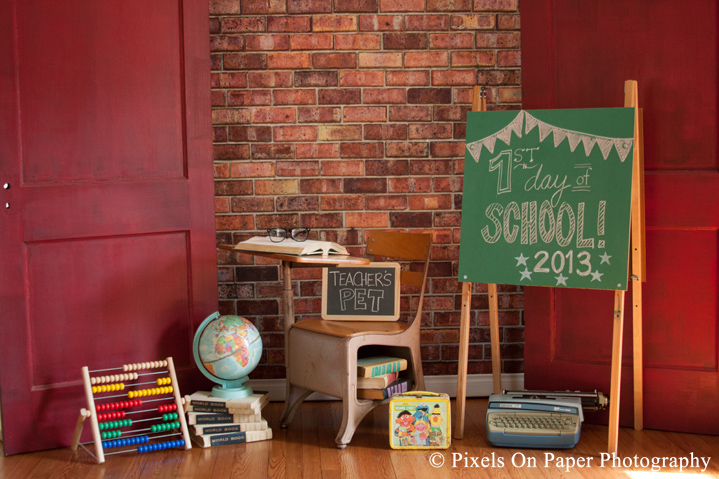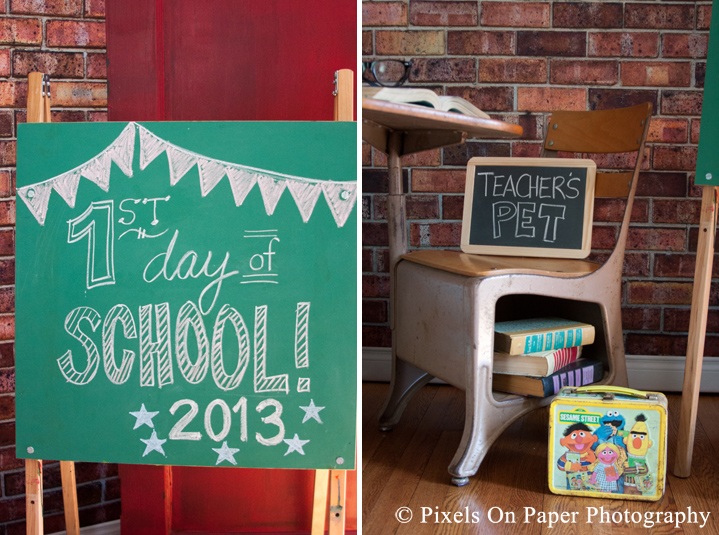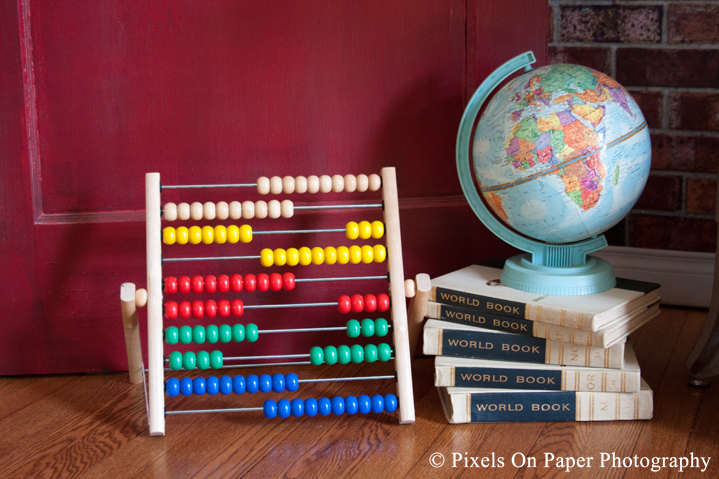 Even our pup Chelsea had to get in on the act. I'm not sure if she's the teacher's pet or the class clown?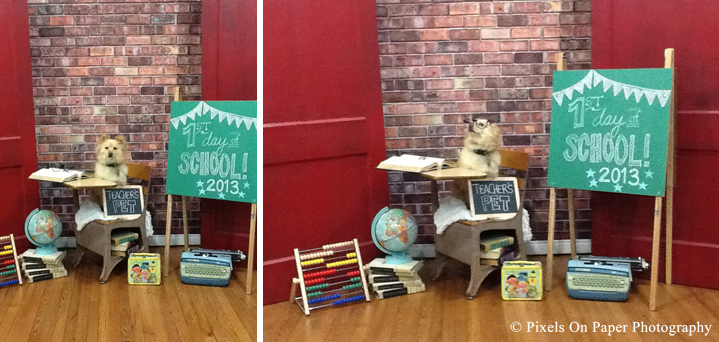 Session fee is $25 plus a $125 minimum print order. A limited number of sessions are available on July 26th & 27th. Children of all ages are welcome. Contact the studio at 336-990-0080 or send us your contact info by email at mail@pixelsonpaper.net to reserve your session! More of our portraits can be viewed at www.pixelsonpaper.biz.