The brilliant Nat King Cole sang, "When I fall in love …. it will be forever." For Meghan and Jeremy Arnold, this is absolutely true and demonstrated daily. It began when they fell in love (we photographed their engagement portraits and their amazing wedding in Charlotte in 2012) and that love continues in their unreasonably cute daughter, Berklee.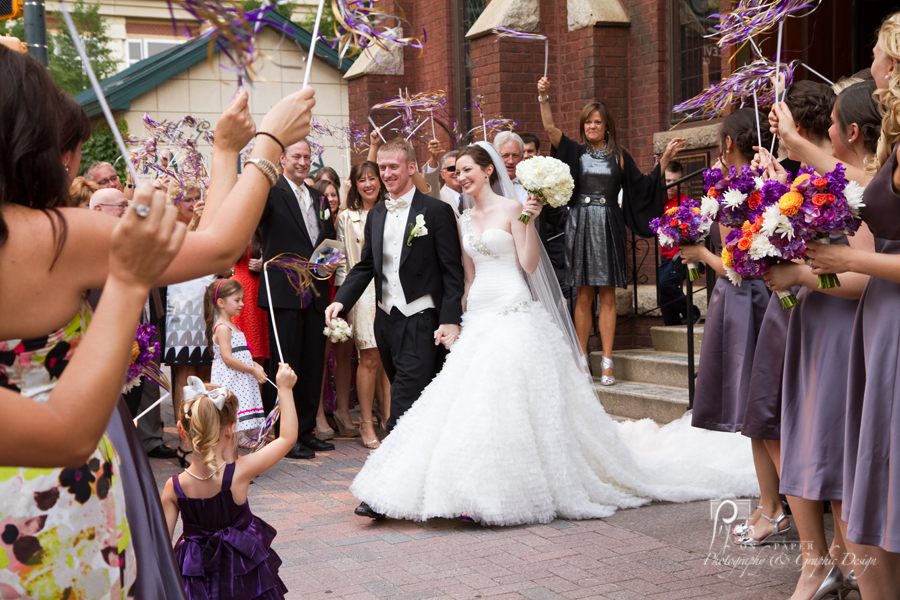 Since their wedding, they've driven from Virginia to have us shoot Miss Berklee's newborn session and later, back in Charlotte, asked us to capture her 6 month portraits. This is a couple with deep family traditions and a strong sense of the way they want to create their own family. They think of loving details for every event in their lives (a bag-piper played as part of their wedding recessional for instance, and we saw more than one pair of argyle socks as a nod to their Irish heritage) and we love complimenting those details with our own suggestions. In keeping with this, Meghan brought her wedding veil and Celtic inspired headpiece which we included in our newborn shots of Berklee.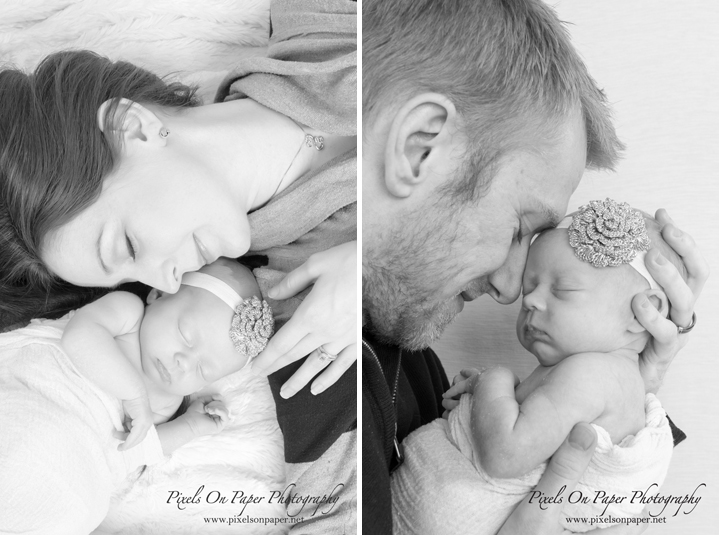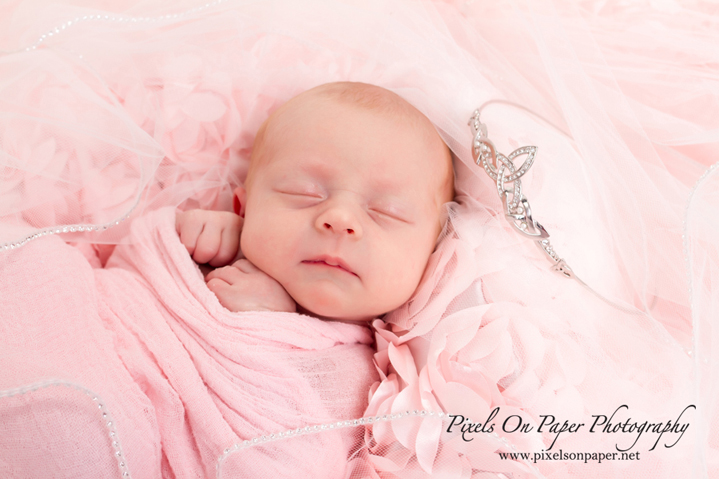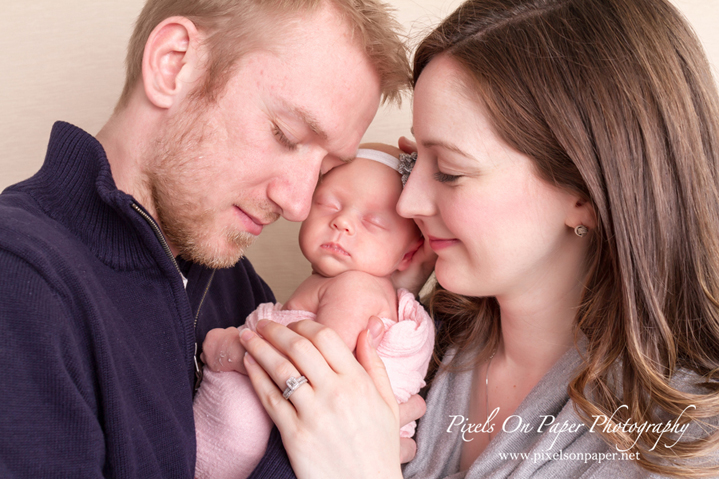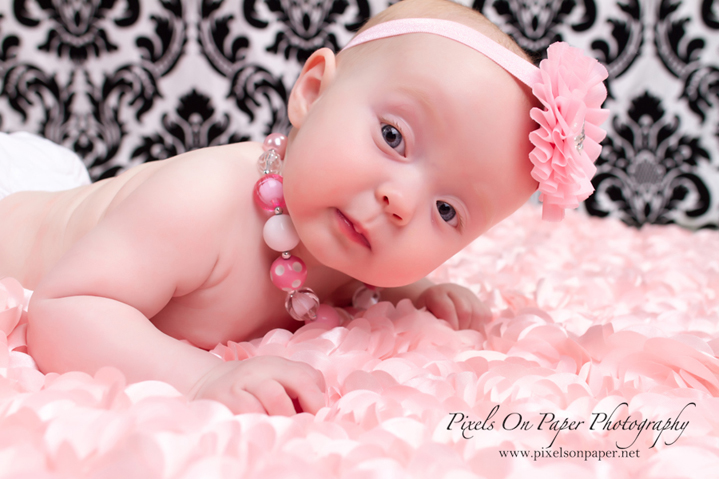 We received this trio to our outdoor studios in Wilkesboro last month for Berklee's 6 month session. Once again, we collaborated and Meghan brought a yellow dress that she wore during her own 6 month portraits back in the day. The results melted all of our hearts. We had so much fun setting up with them outside and watching the many faces of Baby Berklee. Apparently, Jeremy was accused of making funny noises to elicit expressions from his little girl. It worked.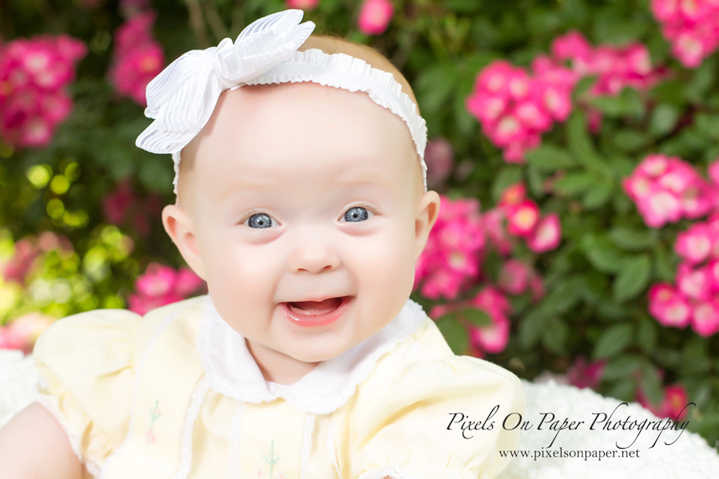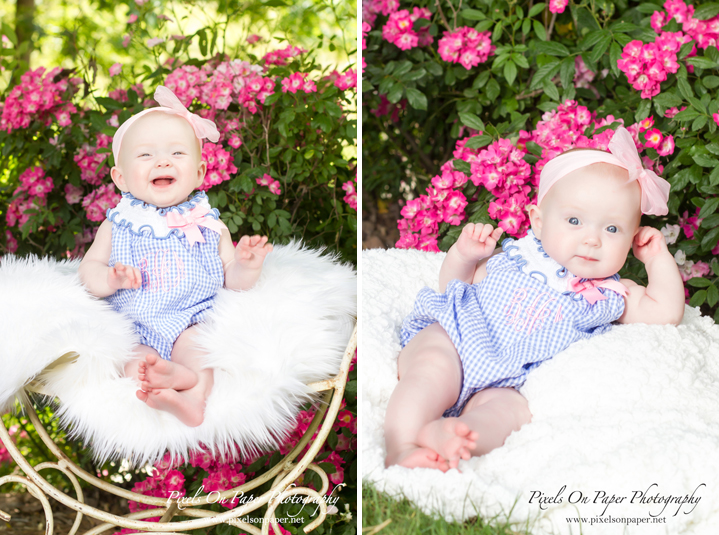 The pictures just above – especially the one on the right – are funny, darling, delicious … and we all cracked up upon review. Meghan said, "She really worked the cam!" If we could caption her in repose, it would be something like, "Mmmmm. Feels good to put my dogs up, relax, lean back and I may need a beverage. Anyone interested in finding a bottle with my name on it?"
Meghan thanked us for our patience, but we love this work or we wouldn't do it. Also, thank you!
We are an organized, but laid back and relaxed studio and want that vibe for our clients and guests during shoots. We ask questions and chat and laugh. Planning is such a big part of what makes us successful, but we're nimble and love to improvise. Learn more about us and be in touch.