Pixels On Paper is teaming up with Waggles Pet Supply and Dog Wash to raise donations for the Wilkes County Animal Shelter! Receive a FREE Pet Christmas Portrait Session and a gift voucher from Waggles for your pet when you donate a 15-20 pound bag of dry pet food.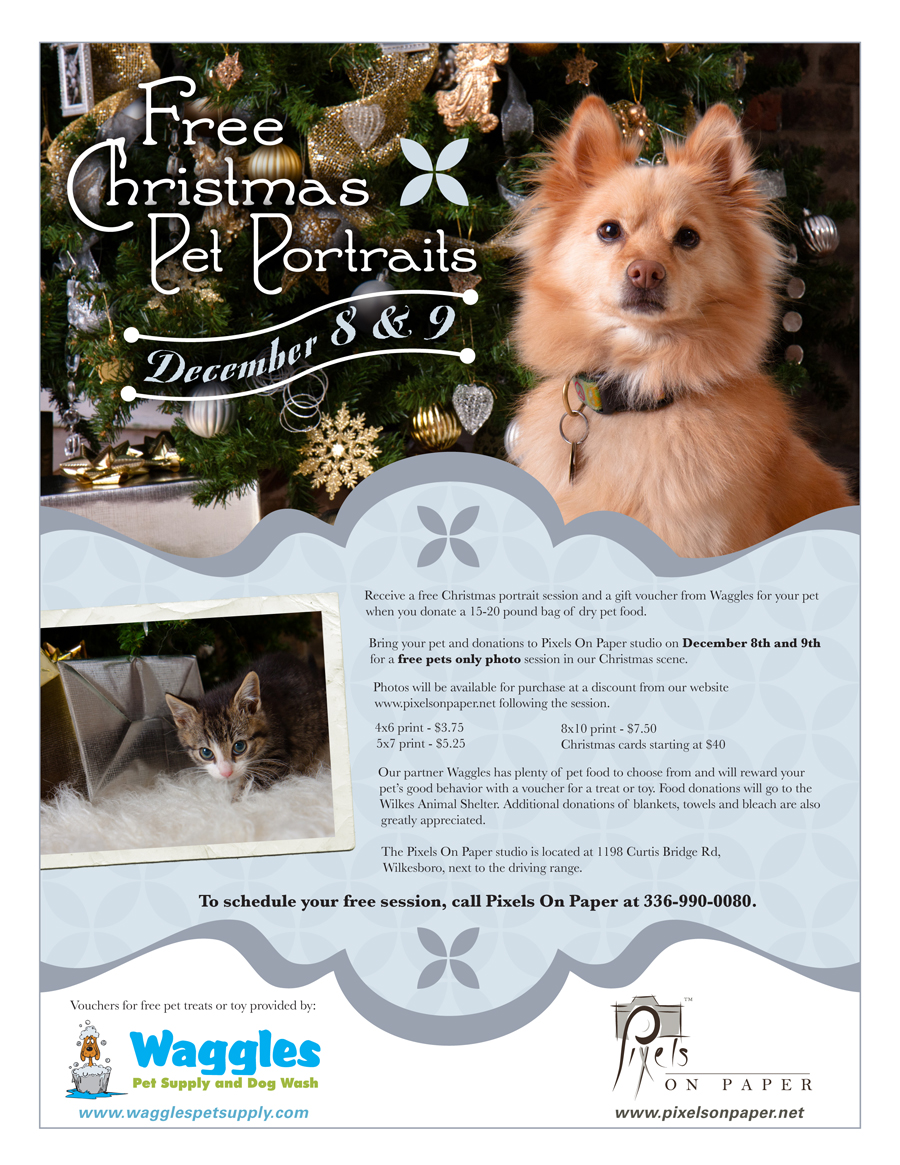 Bring your pet and donations to Pixels On Paper's studio on Saturday December 8th or Sunday December 9th for a free pets only photo session in our Christmas scene.
Photos will be available for purchase at a discount on our website, www.pixelsonpaper.net following your pet's photo session.
Special Limited Time Offer on Photos – 4×6: $3.75, 5×7: $5.25, 8×10: $7.50 and Christmas cards starting at $40.
Waggles Pet Supply and Dog Wash has plenty of pet food to choose from to purchase for your donation. Waggles will reward your pet's good behavior with a voucher for a free treat or toy.
Food donations will be donated to the Wilkes County Animal Shelter. Additional donations of blankets, towels and bleach are also greatly appreciated!
To schedule your pet's portrait session call Pixels On Paper at 336-990-0080!