Buildings, as metaphors, are ripe for mining when it comes to describing marriage. The layering of bricks and mortar that will hold together and provide a foundation… the physics of tension and distribution. Thresholds that lead from one room to another. Windows that let in light and perspective. The roof to protect, the tower to climb, the key to get in. They represent home, power, comfort and lineage. It's all there. But this blog is about Christine and Adam and their engagement photos were some of our favorites to shoot because they made such a specific location request: Loray Mills in Gastonia, NC.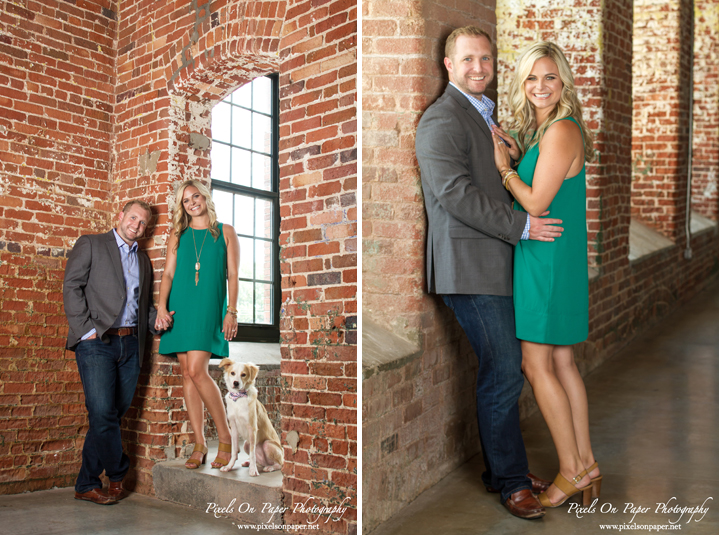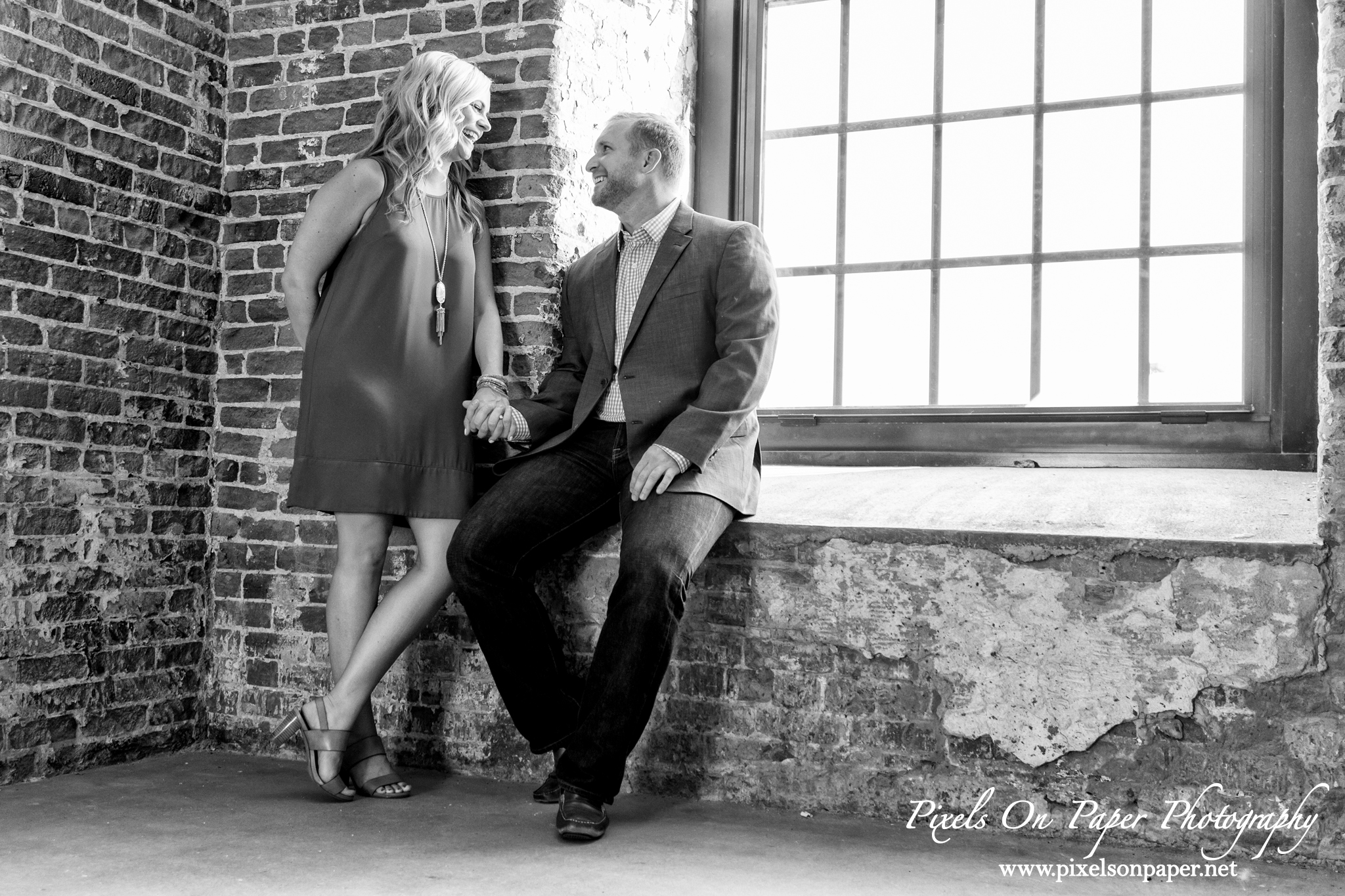 We met Christine at the wedding of her friends, Lauren and Patrick in 2014. This girl is a referral machine. We've not only booked more weddings because of her recommendations, but when she got engaged herself, she called us. We chatted with the pair at yet another wedding (no, they are not professional wedding goers!) and they were musing about potential engagement photos spots. We told them what we always tell couples: choose a location that's meaningful to you so that in years to come you can look back at the photos and recognize the setting for its significance. That was when a lightbulb appeared over Adam's head.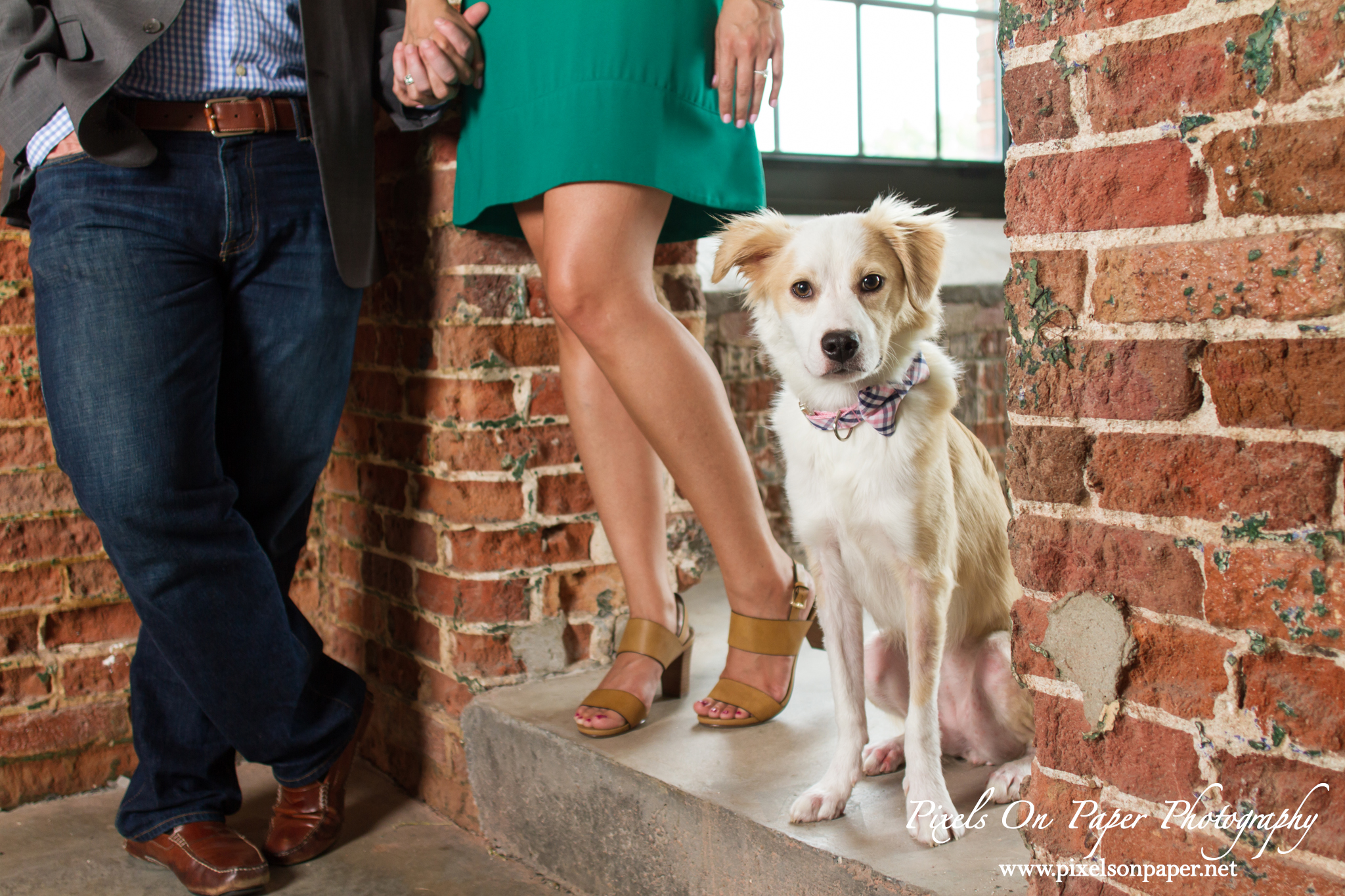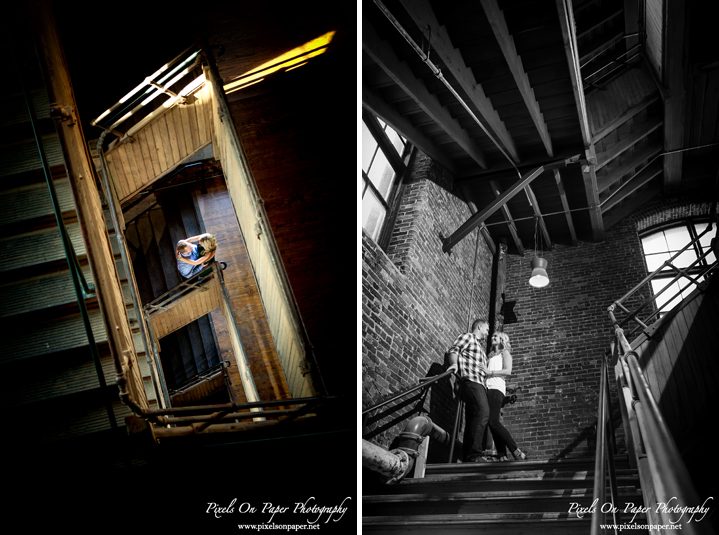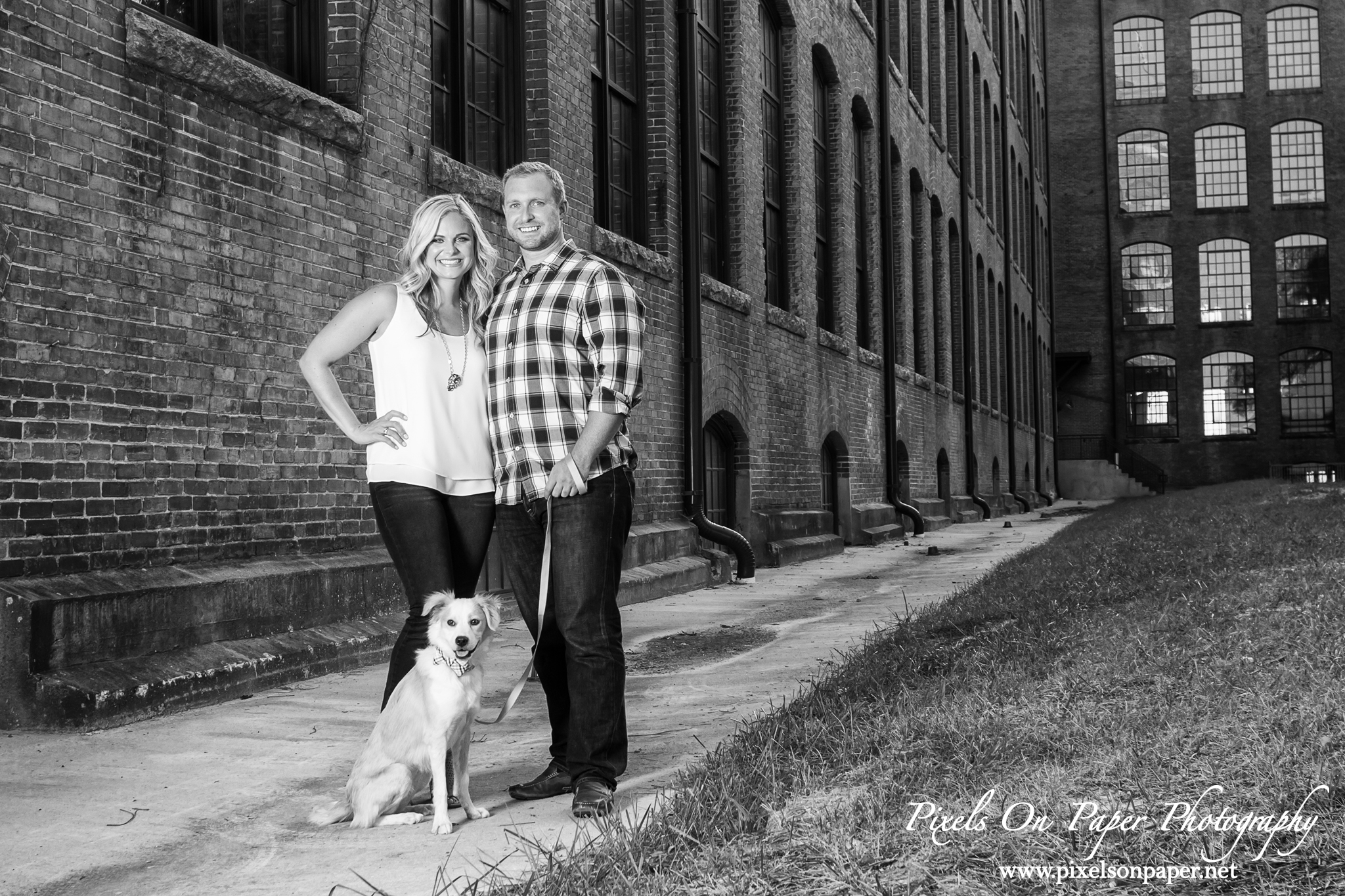 There is a long line of men in his clan who worked in the Mill. The Kessell family contributed to its restoration some years back and there is a museum inside dedicated to the family's involvement. Not only is the location a part of his family's history – for us as photographers, it was rich in textures, alcoves, expanses of 90 degree angles and riddled with gorgeous daylight.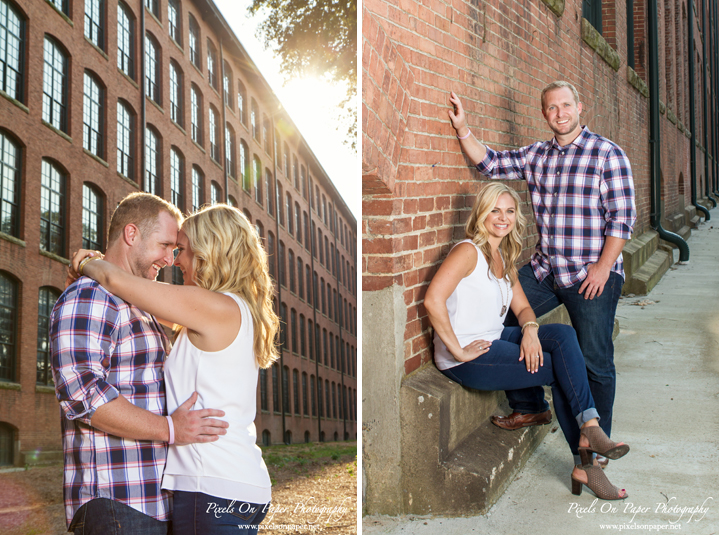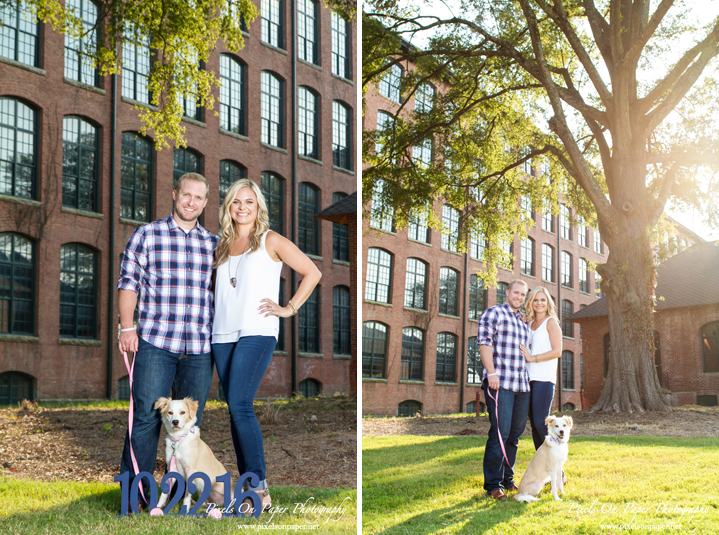 We took advantage of as many angles and options as possible and loved doing so with the couple and their sweet dog Kensie. These 2 will make it official (if you didn't look closely at the photo above), October 22 of this year in Charlotte and we'll be there to capture the next set of family memories and history. Counting the days!
We love family portraits whether they are set in the studio, the great outdoors, a specific location like the mountains or high country, or on our property in our outdoor portrait garden. Pixels on Paper photographs, engagements and weddings, brides, and special events and portraits  of all kinds in our Wilkesboro, NC studio. We would be honored to meet with you, learn about you and your family and be a part of taking special portraits that will become, we hope, family heirlooms.
Save