From the moment we first met Ashley and  Phil in Charlotte, NC to discuss their wedding photography, we knew their wedding day was going to be a fun day. Not only did they pick one of our favorite venues, the Holiday Inn Center City, but they were also open to whatever creative ideas we came up with for their wedding photos.
From the moment the photos started with Ashley and her bridesmaids, through photos with Phil and his guys, the day just seemed to click. The Holiday Inn offers so many opportunities for great photos, the rooftop is one of our favorites, and was the perfect opportunity for Phil and Ashley to have a moment together, just them (and us of course…) before the day went into high gear.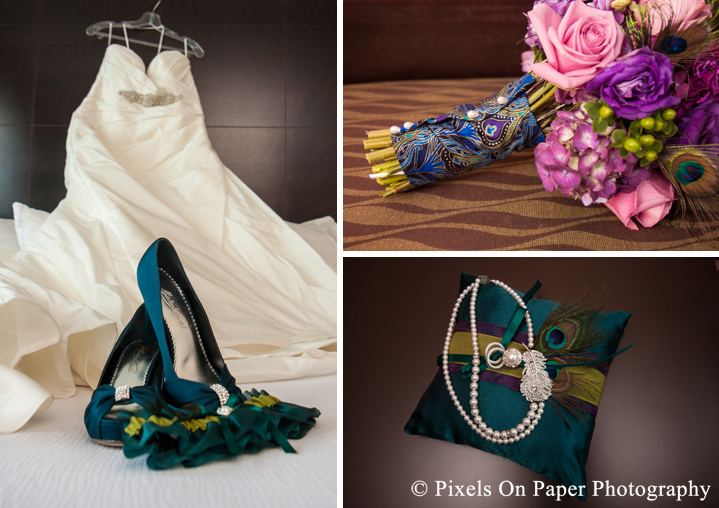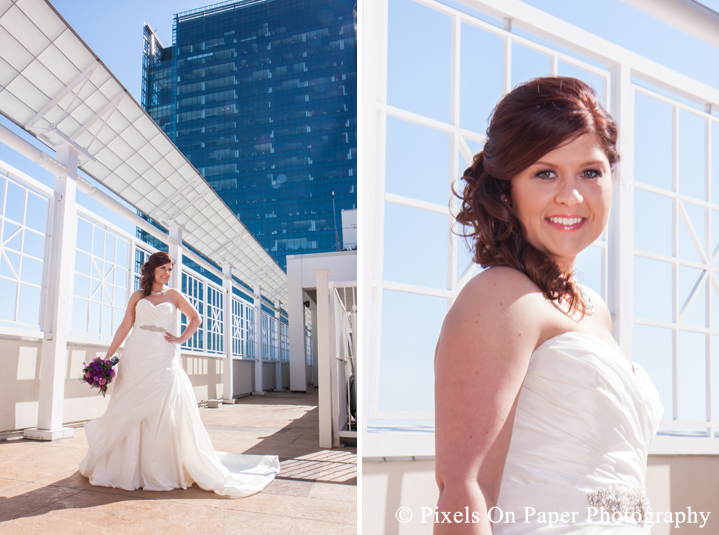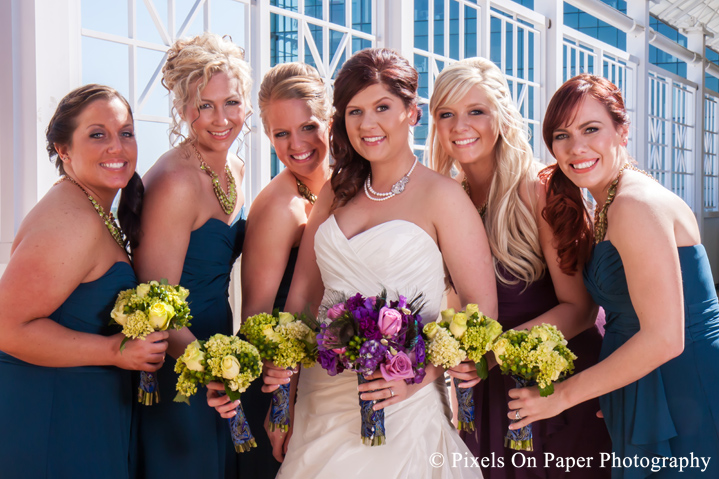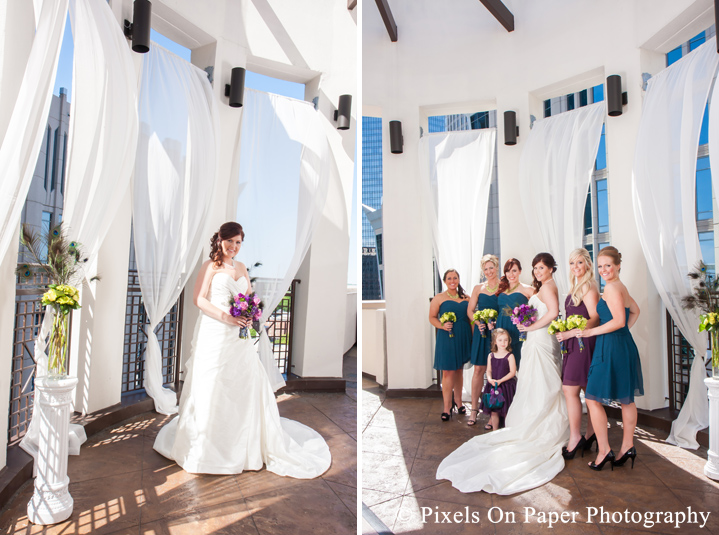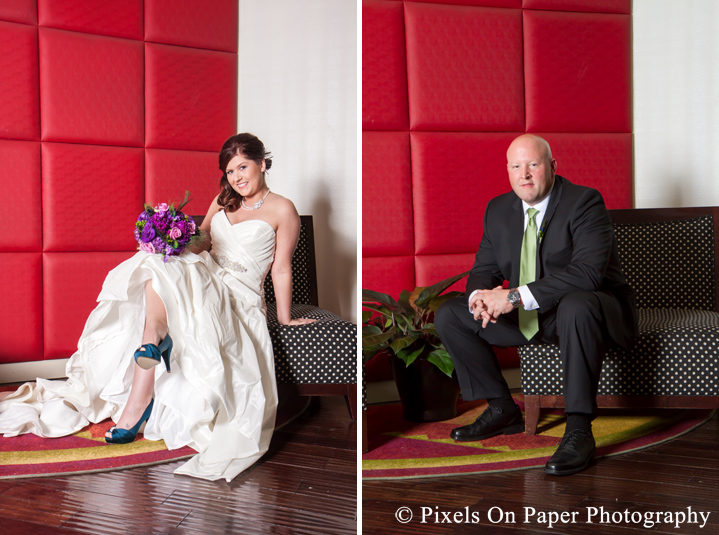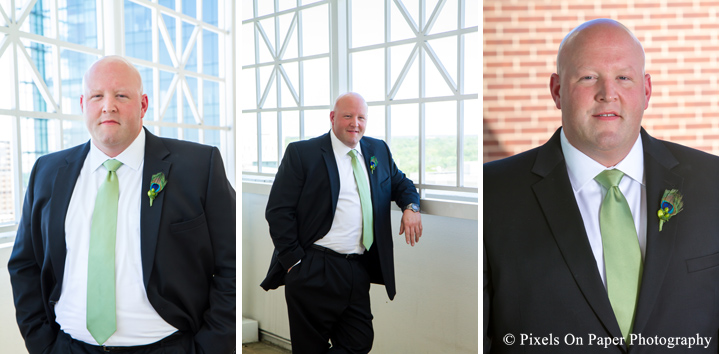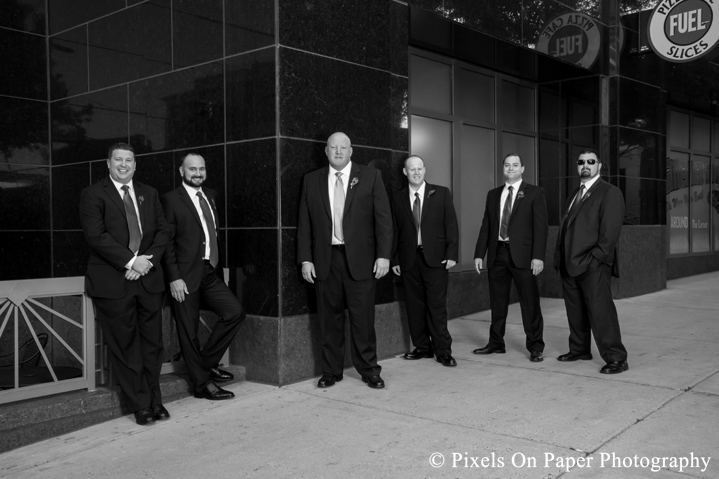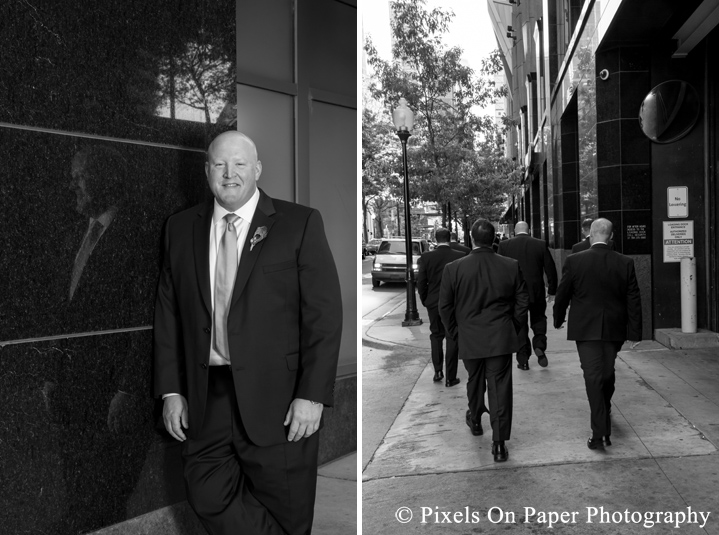 The ceremony, held on the rooftop rotunda and lead by Reverend Patrick Malloy, went as smooth as you could ask for with nearly perfect weather. Following the ceremony and the family portraits at the ceremony site, we headed into the streets of uptown with the entire bridal party to photograph more wedding pictures.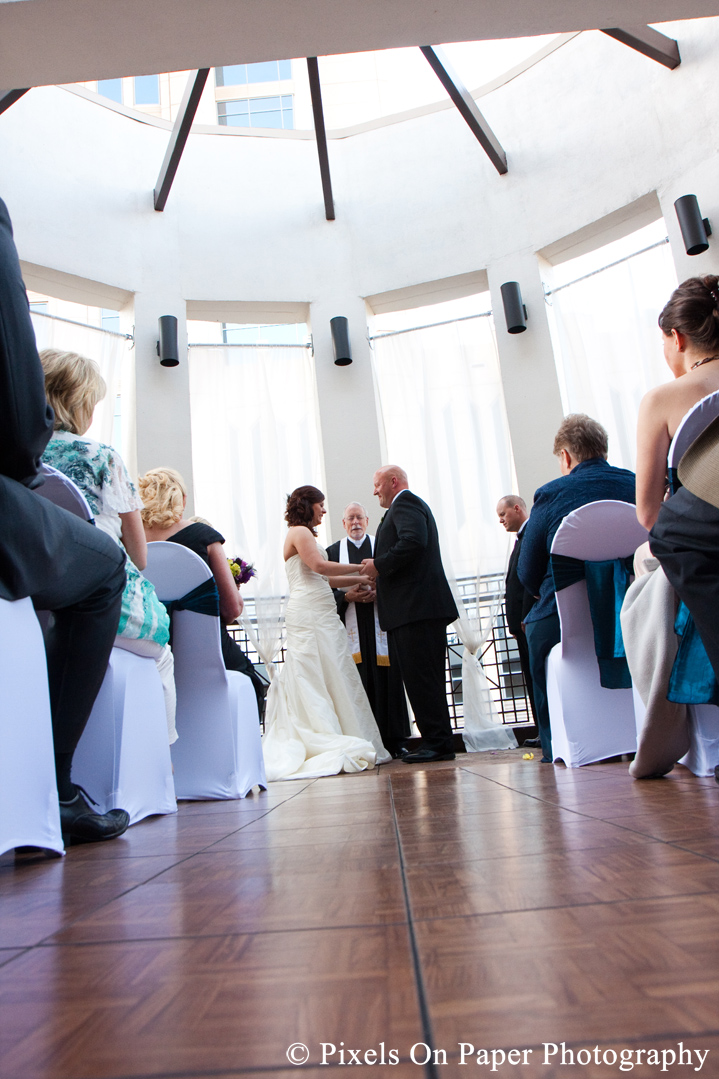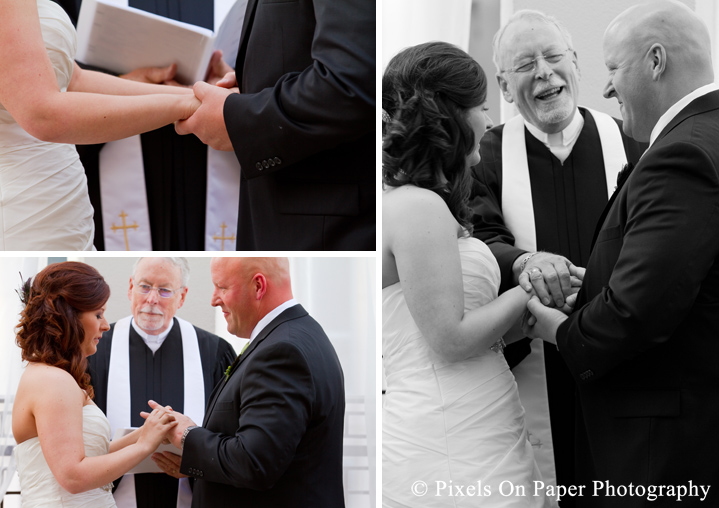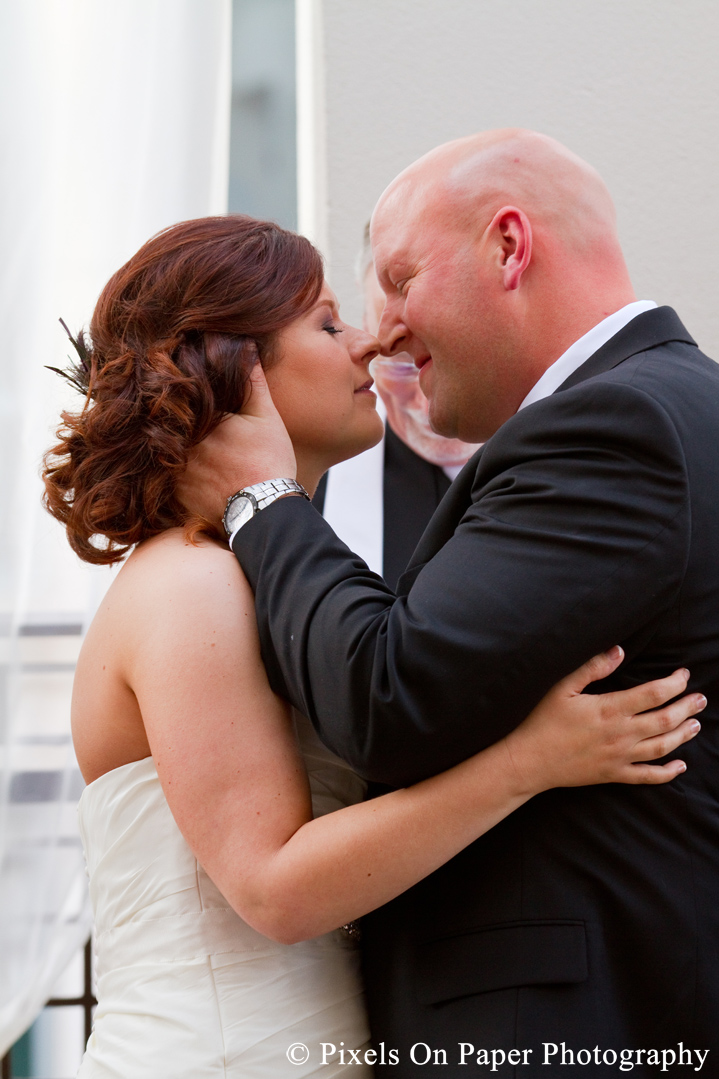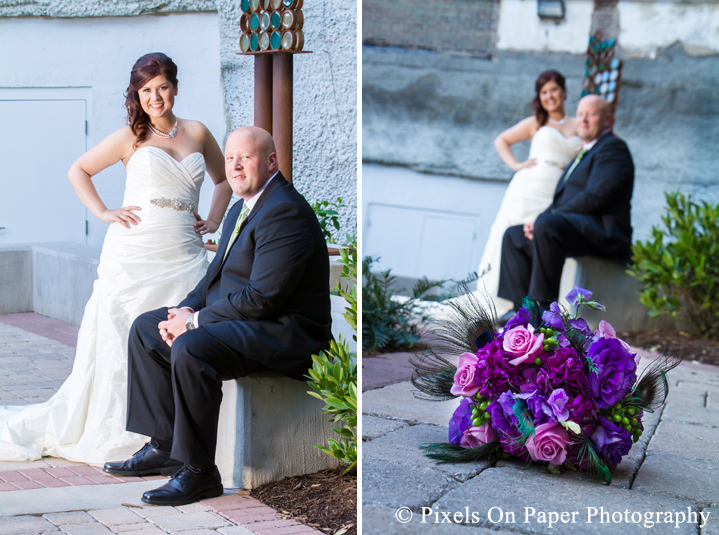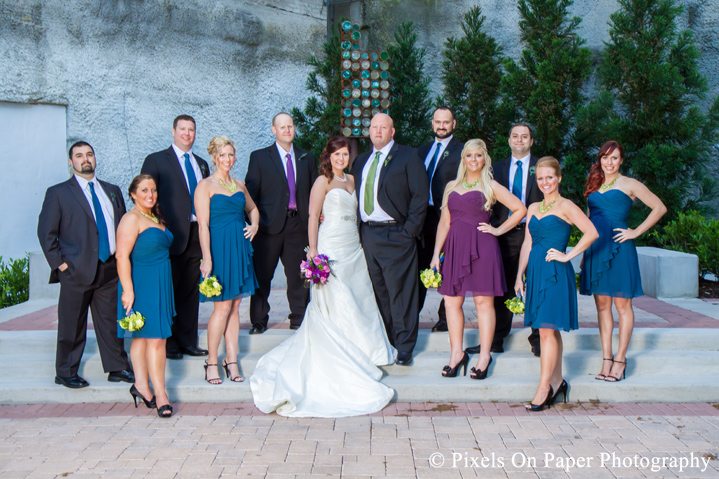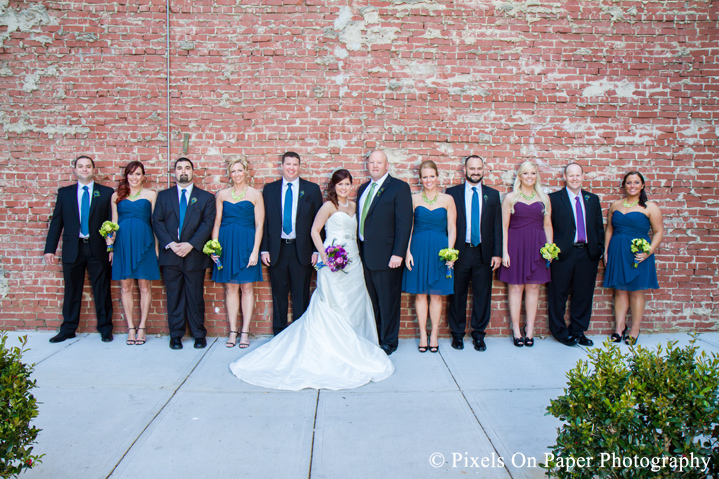 On the Holiday Inn's rooftop rotunda, the wedding ceremony site was transformed into the wedding reception site and the sounds from Split Second Sound DJ Derek pumped through the party. Introductions of the Bride and Groom lead straight into their first dance and then into cake smashing. Yes, it's the moment all wedding guests egg-on, but only occasionally happens. In the end, even with wedding cake icing in the Bride's eye, the party went on long into the night. Wedding guests enjoyed the opportunity to step into the photo booth from ShutterBooth Charlotte to capture their memories while creating a guestbook for Ashley and Phil. One final serenade of  "Take Me Home, Country Roads" by John Denver ended the night as wedding guests joined together on the dance floor to send-off Ashley and Phil into newlywed bliss.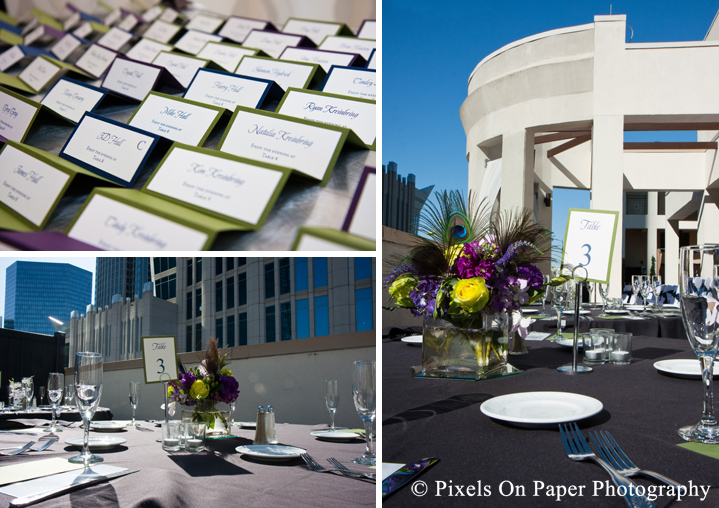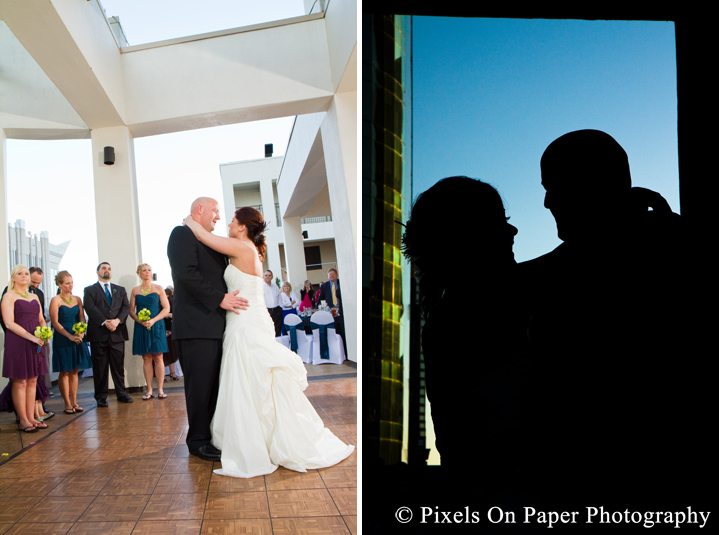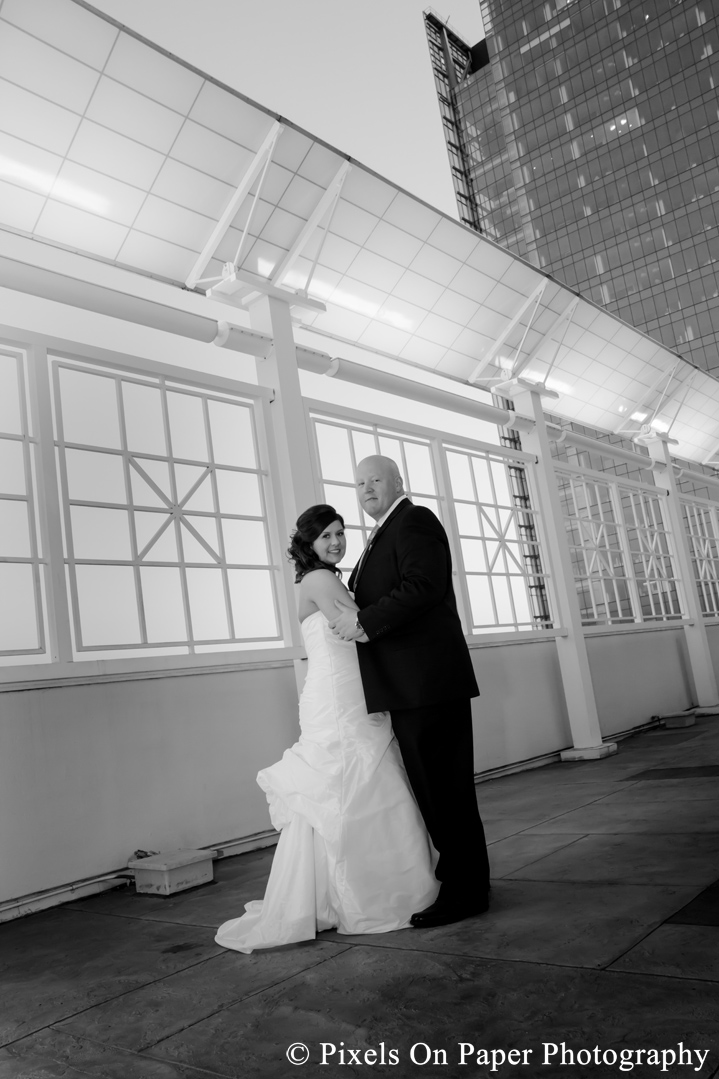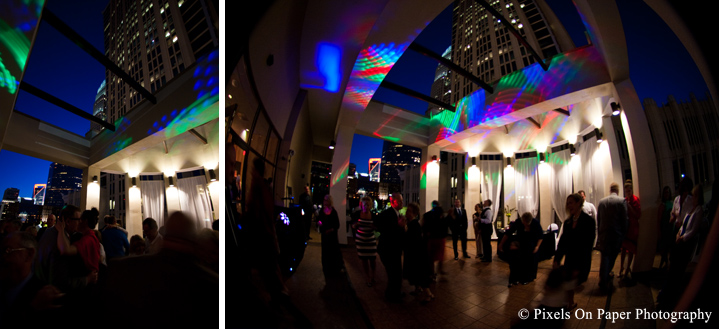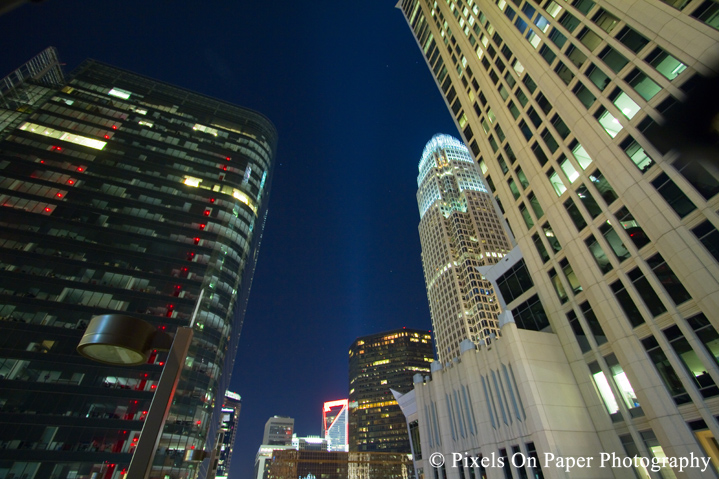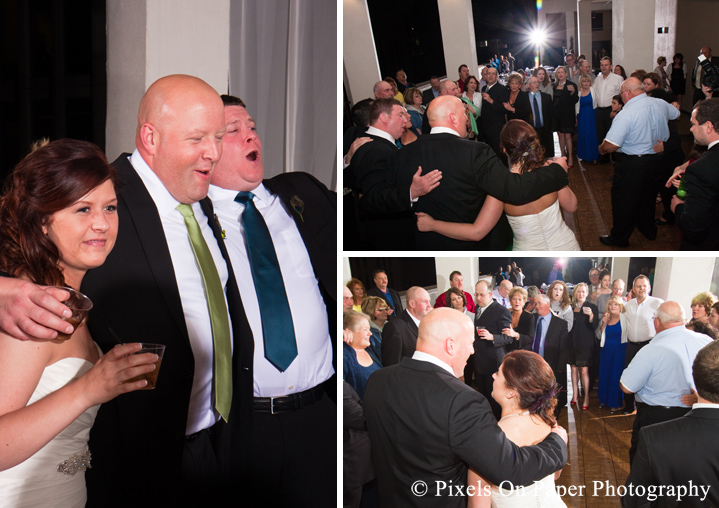 Congratulations, and a huge thank you to Ashley and Phil for the amazing wedding day!
Want to learn more about our wedding photography packages or portrait photography in Charlotte NC or the NC High Country for NC Mountain destination wedding photography? Call 336-990-0080, visit our website www.pixelsonpaper.biz or send us and email at mail@pixelsonpaper.biz for more information.
Photography: Pixels On Paper
Location: Holiday Inn Center City Charlotte
Cake: Wow Factor Cakes
Flowers: Tropical Images
Bride's Gown: Lily Rose Bridal
Entertainers: Split Second Sound
Other Entertainment: ShutterBooth Charlotte
Hairstylists: Beauty Brands, Huntersville NC
Clergy: Patrick Malloy
Caterers: Cafe Sienna
This work is licensed under a Creative Commons Attribution-NonCommercial-NoDerivs 3.0 United States License
All photos are ©2013 Pixels On Paper. Pixels On Paper Photography Charlotte Wedding and Portrait Photographers, Charlotte Wedding Photography, Charlotte Wedding Photographers, Charlotte Wedding Pictures, Charlotte Wedding Photos, High Country Wedding Photographers, NC Wedding Photographers.  Husband and wife team providing creative photography for weddings and portraits in NC, specializing in the NC High Country,  Charlotte, and NC Mountain Destination Weddings.