Sam & Olivia came to us with a unique idea for the their engagement portrait session photography. They specifically wanted to use their photos for Save The Date cards and wanted to use the concept of a Photo Booth. Lucky for us we have a portrait studio located in Wilkesboro that lends itself very easily to this concept, especially when we're in the NC mountains, it's really cold outside, and it's December.
Olivia found a chalk board and since she has pretty teacher's writing she created all the messages. We photographed lots of possible images, shared lots of laughter, and had a whole lot of fun in our own make-shift photo booth in the studio. After selecting their top photos we designed and had printed postcards that the couple mailed. Save The Date cards in leu of Christmas cards = perfect timing! Now that those on the receiving end have been pleasantly surprised we can reveal the final design and some of the fun engagement photos that were taken in the process.
Here is the final graphic design of the front of their postcard: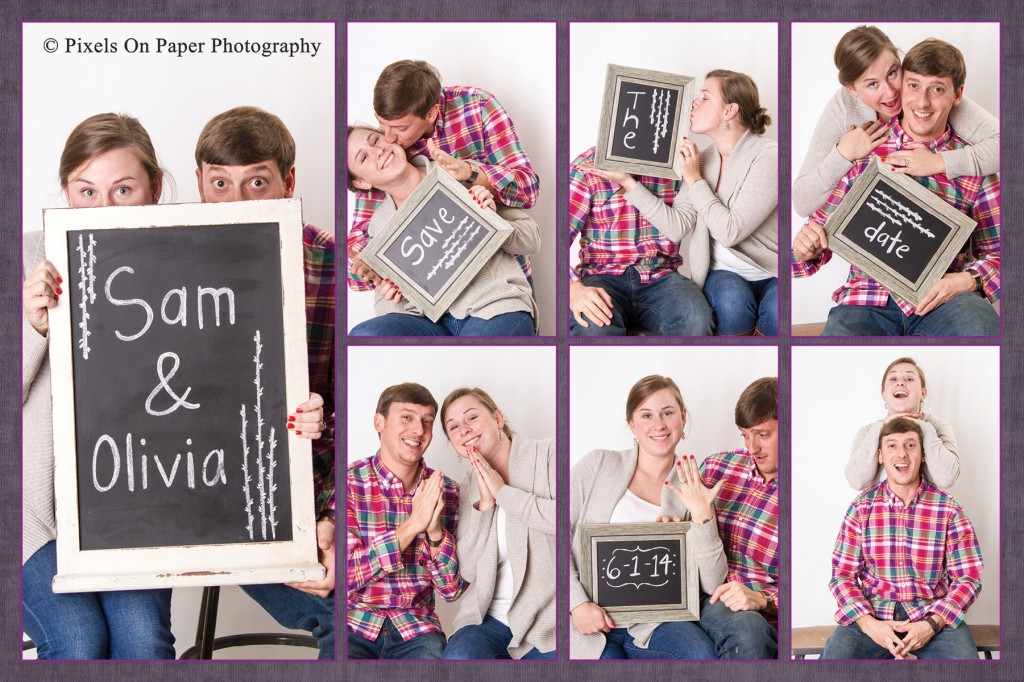 And a few of the fun photos and outtakes from our session…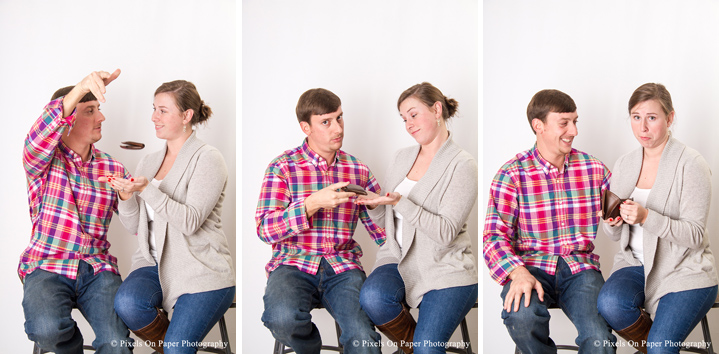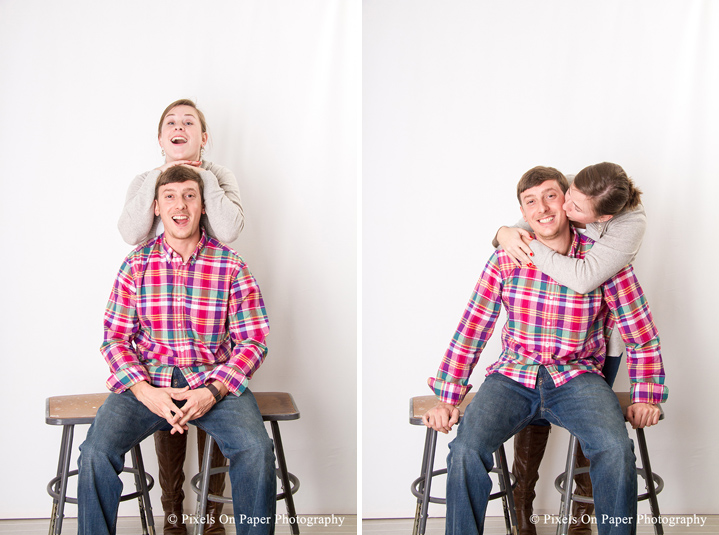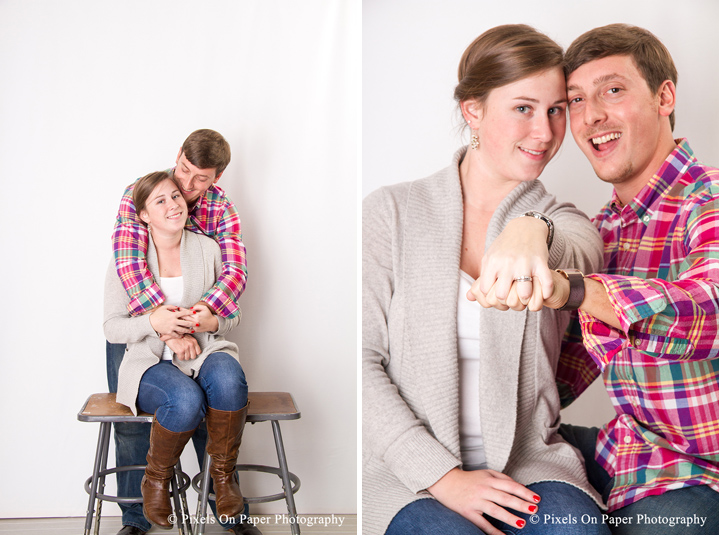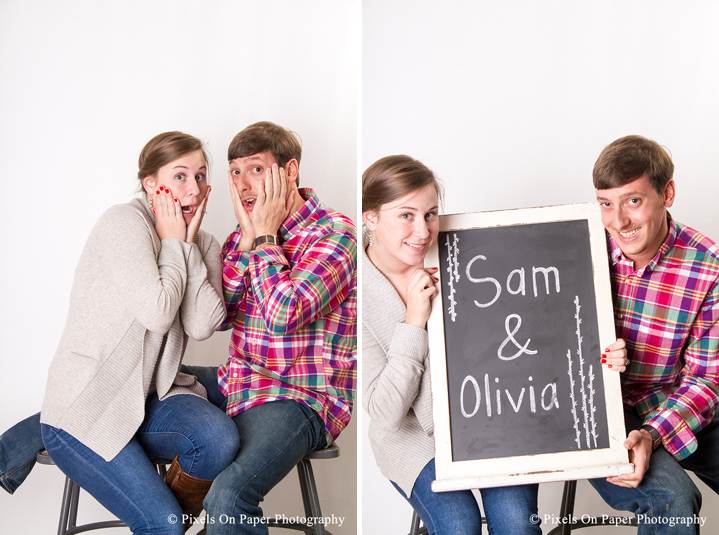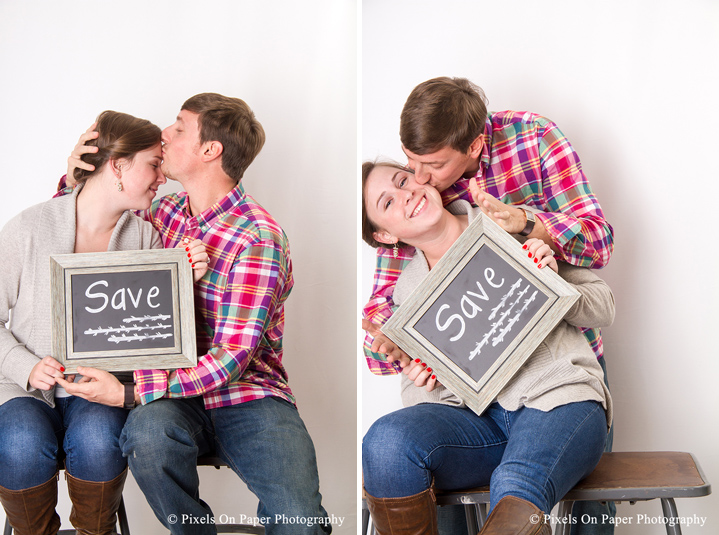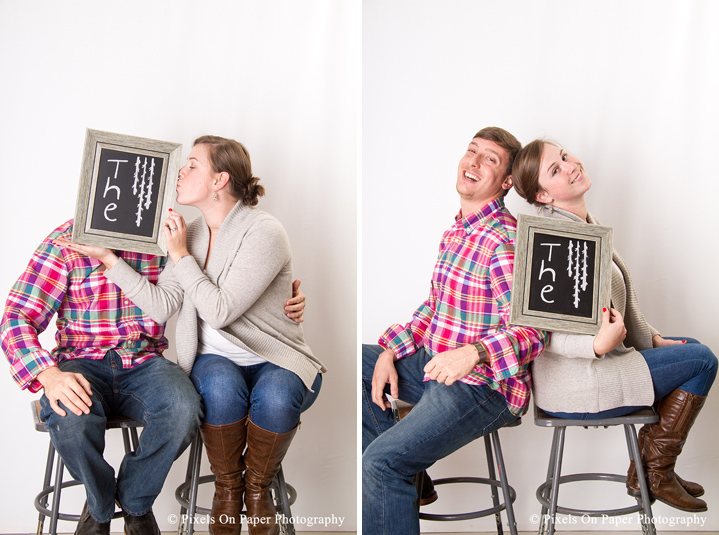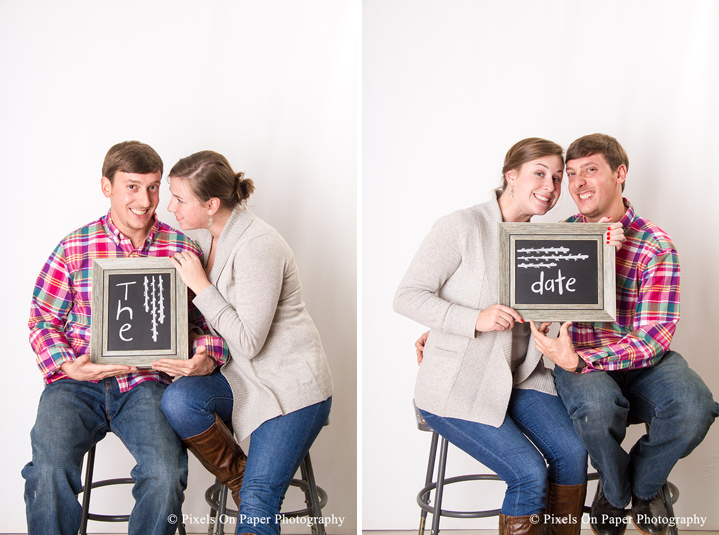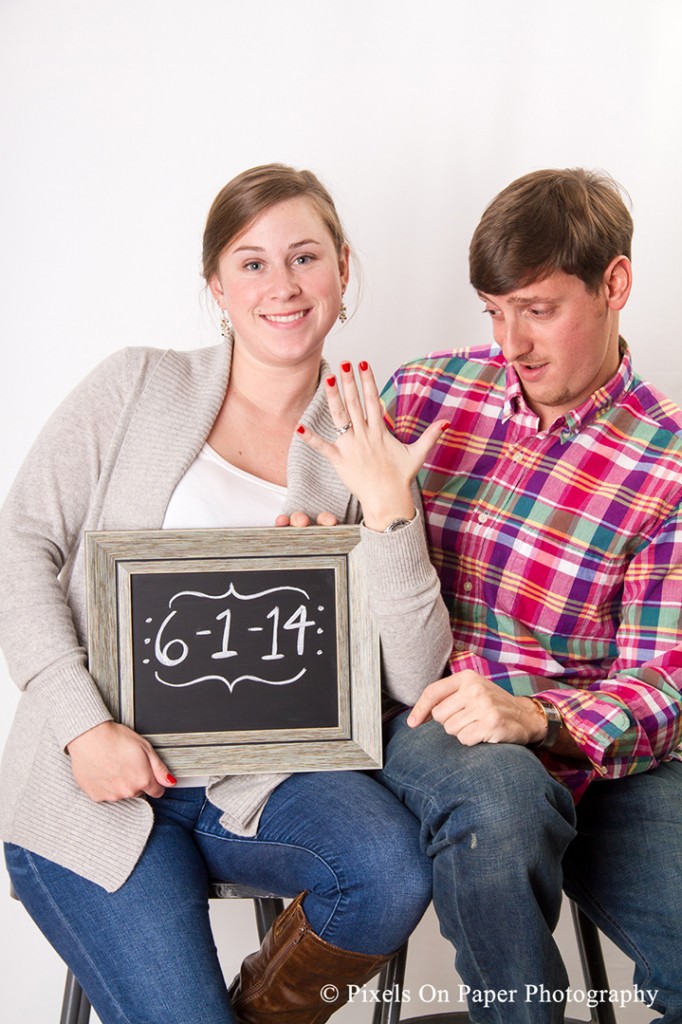 Want to learn more about our wedding photography packages and portrait photography in the NC Mountains, Wilkesboro, Blowing Rock NC, Boone NC, and the NC High Country and packages for NC Mountain destination wedding photographers? Call 336-990-0080, visit our website www.pixelsonpaper.net or send us and email at mail@pixelsonpaper.net for more information.

This work is licensed under a Creative Commons Attribution-NonCommercial-NoDerivs 3.0 United States License
All photos are ©2013 Pixels On Paper. Pixels On Paper Photography Blowing Rock NC Wedding, Blowing Rock Wedding Photography, NC Mountain Weddings, NC Mountain Destination Wedding Photography, NC Mountain Wedding Photographer, Boone Wedding and Portrait Photographers, Boone Wedding Photography, Boone Wedding Photographers, High Country Wedding Photographers, NC Wedding Photographers, Charlotte Wedding Photographers.  Husband and wife team providing creative photography for weddings and portraits in NC, specializing in the NC High Country,  Charlotte, and NC Mountain Destination Weddings.