Ryan and I try very hard not to book 2 weddings in a single weekend. There's this little thing called sanity that we're awfully fond of. To be honest, what's more important to us is focus (pardon the pun) and every wedding, every bride and groom, every detail needs attention and care from behind the lens and there can be whiplash when you finish one and then race to another. It can also be exhilarating as worker bees and rewarding as a couple of photographers who love a small and intimate gathering. And that's what this was.
When Jennifer Davis & Joey Stout asked us to photograph their wedding at
The Inn at Little Pond Farm
in Vilas and Valle Crucis this September, we said 'absolutely.' The details, the setting, the small group, the couple and the location made our decision easy.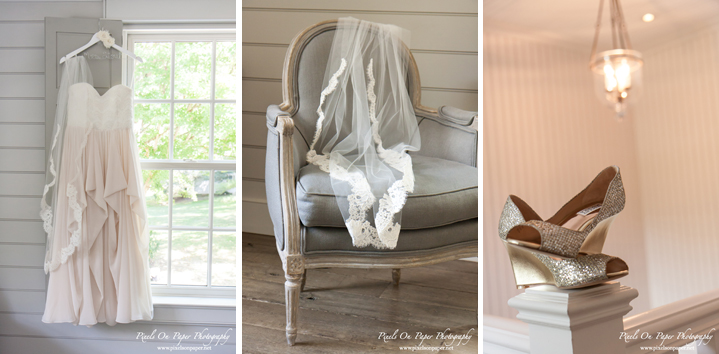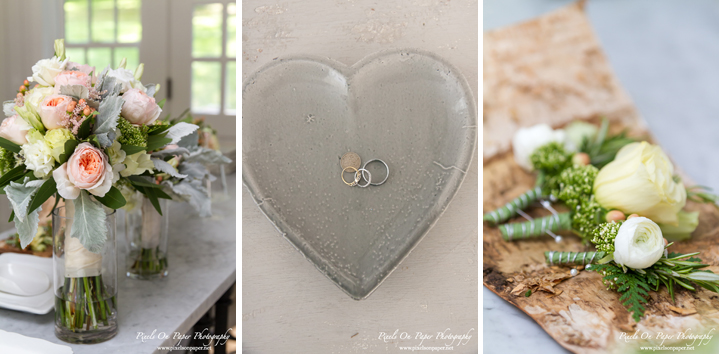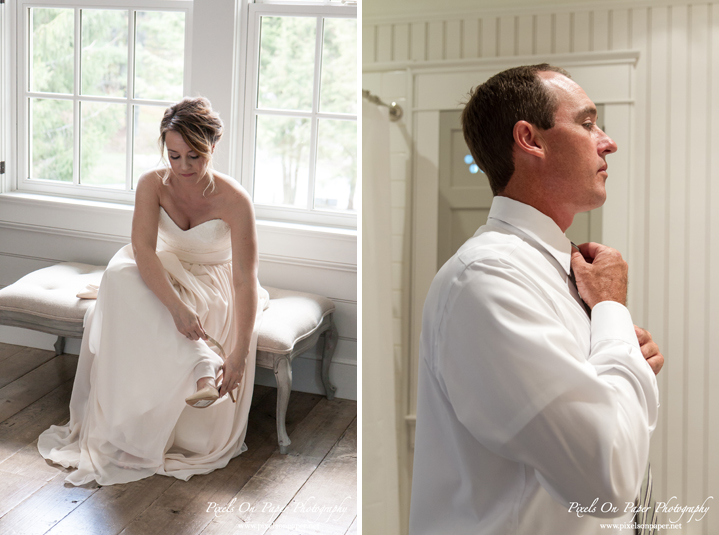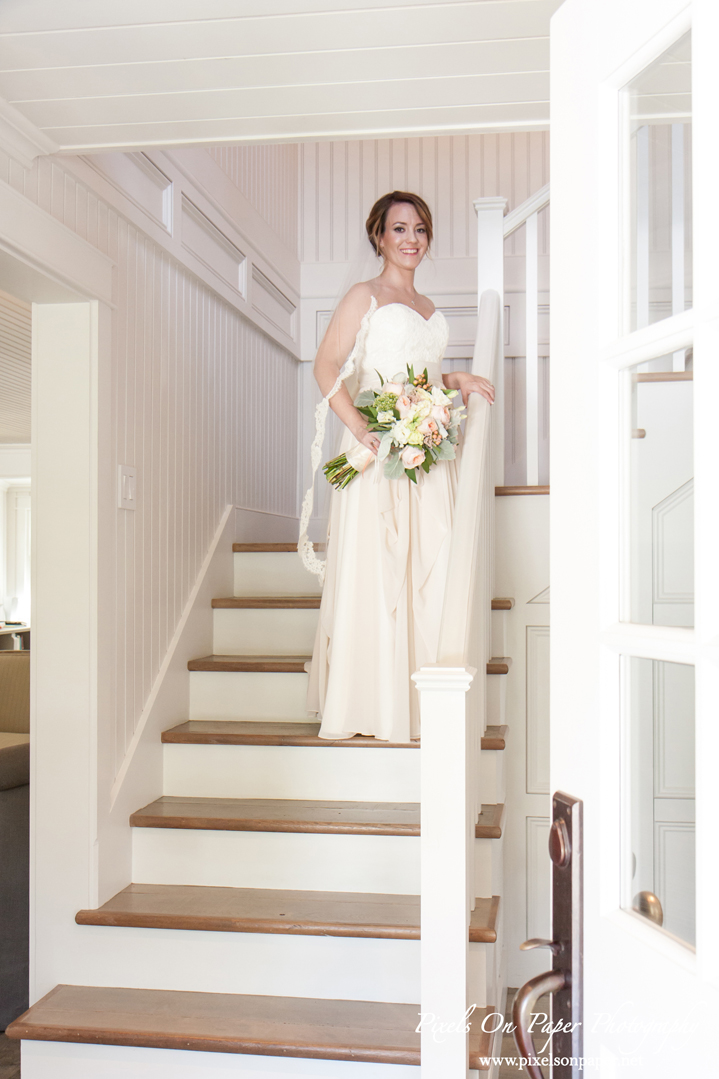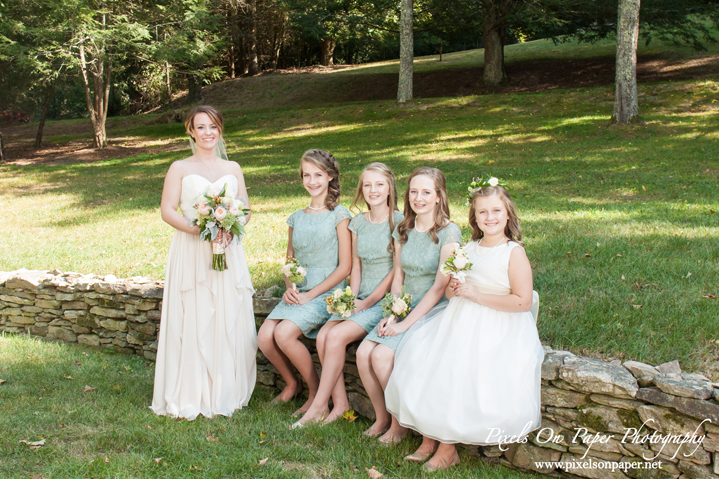 The wedding party was beautiful, small and YOUNG! It consisted of Joey's two daughters and Jennifer's two nieces.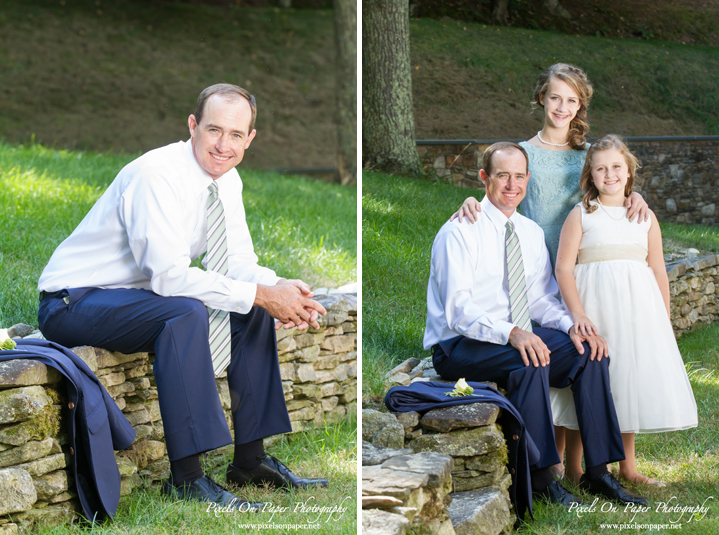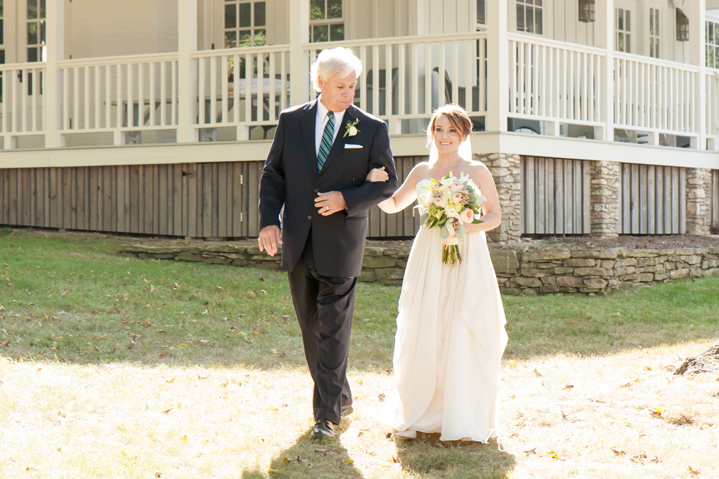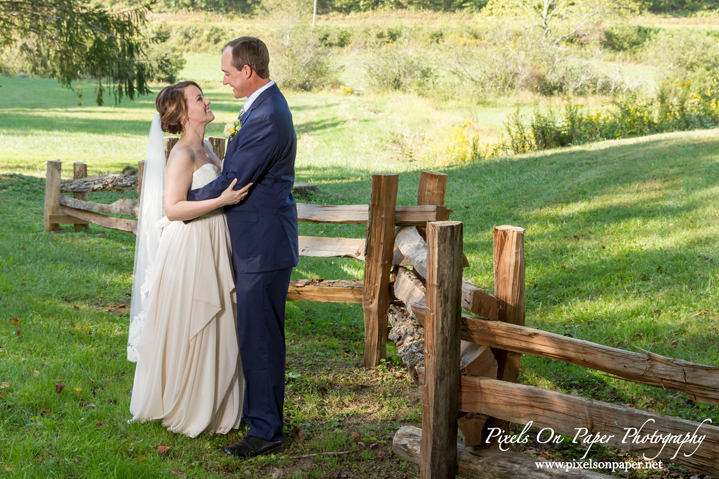 The innkeepers at Little Pond Farm, Gaye and Frank Luaces, have created a perfect venue for weddings and gatherings and they're among our absolute favorite people to work with. The small, intimate and magical setting makes it a pleasure for us to photograph and in late September, the place still shined and the weather was perfect.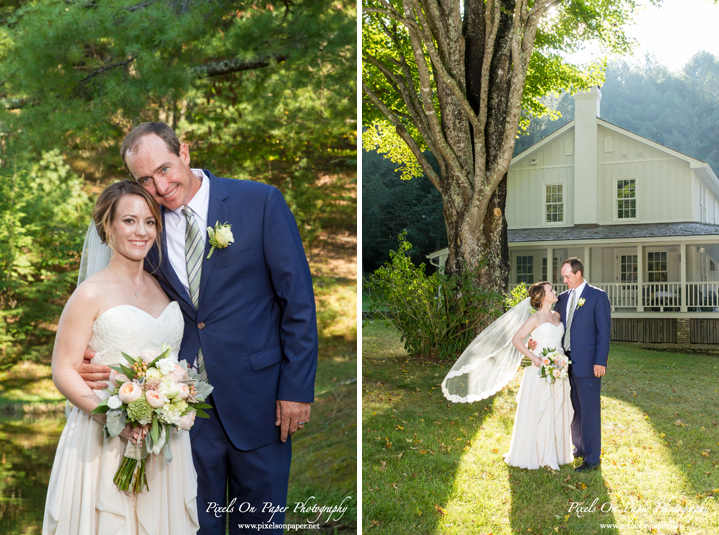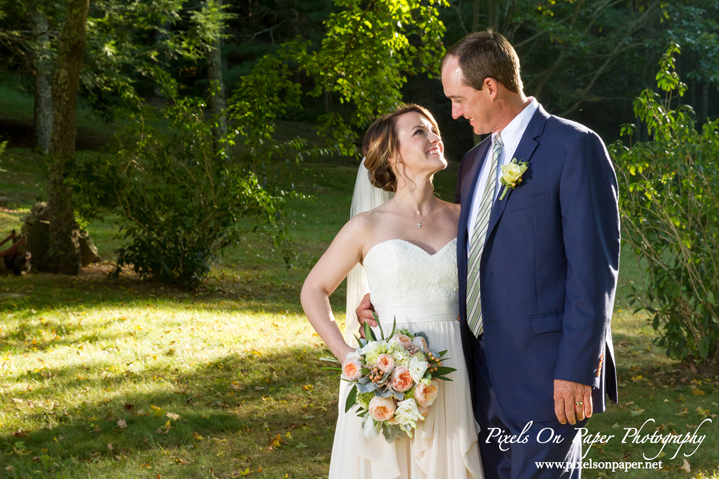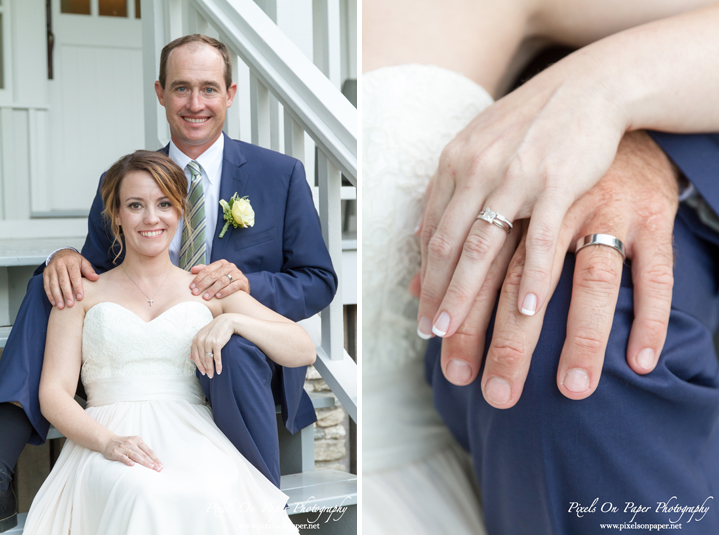 Like other weddings we've photographed at the Inn, Jennifer and Joey's was beautifully simple, elegant, small, centered on family, and focused on marriage. Less than 30 people attended, including us and all the venue staff. I LOVE getting to see every guest gathered around one table sharing a meal together! All that in addition to the picturesque French provincial details at every turn make for great images and memories for the bride and groom and their families.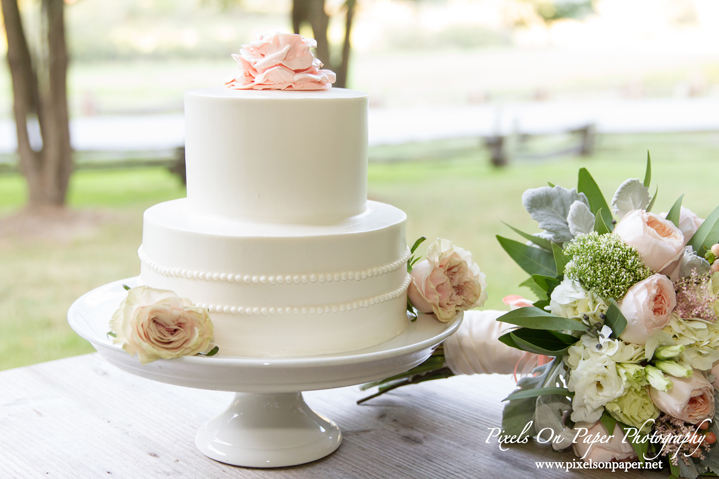 Cake, flowers, and a private chef are all coordinated and arranged by Gaye and she accomplished her customary perfection. Between the venue and the details, this day and wedding were Martha Stewart Magazine worthy, if not better.

We love family portraits whether they are set in the studio, the great outdoors, a specific location like the mountains or high country, or on our property in our outdoor portrait garden. Pixels on Paper photographs, engagements and weddings, brides, and special events and portraits  of all kinds in our Wilkesboro, NC studio. We would be honored to meet with you, learn about you and your family and be a part of taking special portraits that will become, we hope, family heirlooms.
Save
Save
Save