We showed this picture of newborn Ivy Myers to a writer friend of ours and she burst out laughing. "It's Greta Garbo!" Beautiful, bored, tired and she wants to be [said in best German accent] alone. Ivy's eyes, at half-mast like Garbo's, is also glamorous and seems to crave both privacy and a nap.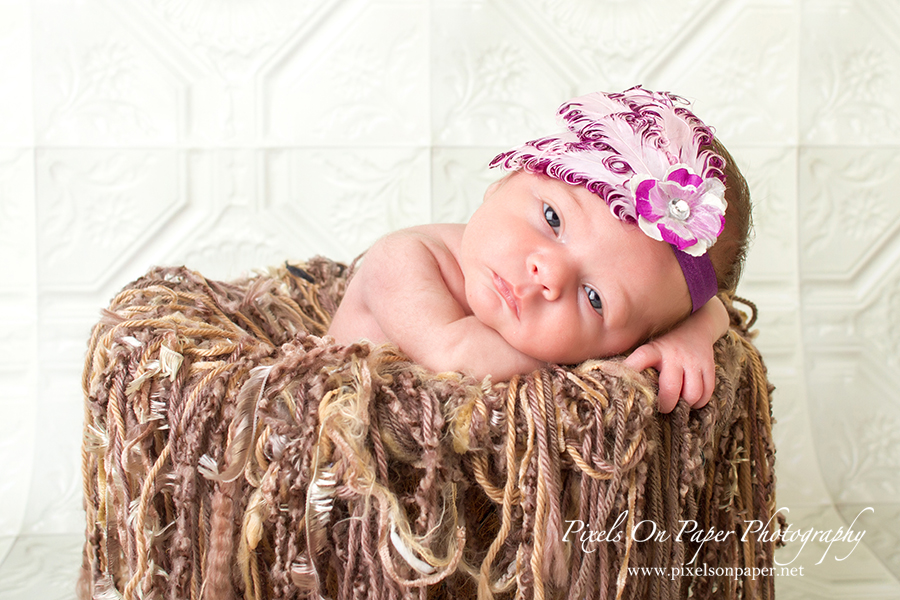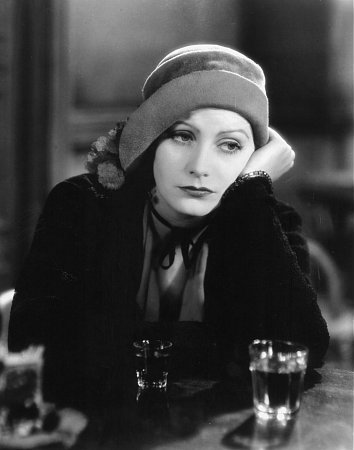 Ivy however is not alone. She was very much wanted and is probably right this minute being snuggled within an inch of her life. Kim and Justin Myers, her mom and dad, had been trying to have a child for years and finally decided that they were going to be the fun aunt and uncle – relishing time with nieces and nephews and their friends' kids. After years of praying and planning though – they now have sweet Ivy, the product of an open adoption. She is a delicious answer to prayers and a dream come true.
At Pixels, we prayed during the adoption process, because Kim booked us before she was "theirs" and we knew how much they were ready for her. And then suddenly, they were parents. Creating the baby announcement cards was such a joy. Kim and Justin were now Kim, Justin and Ivy.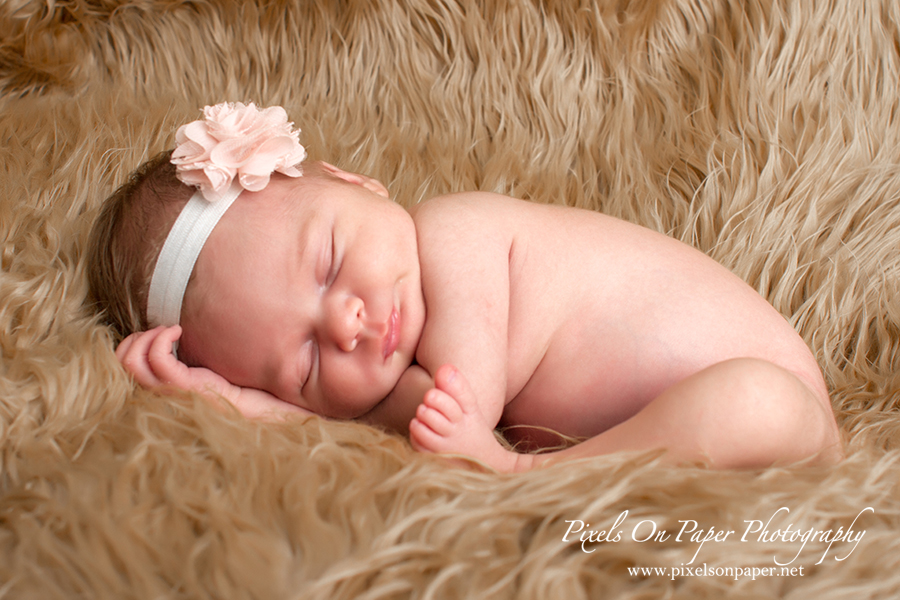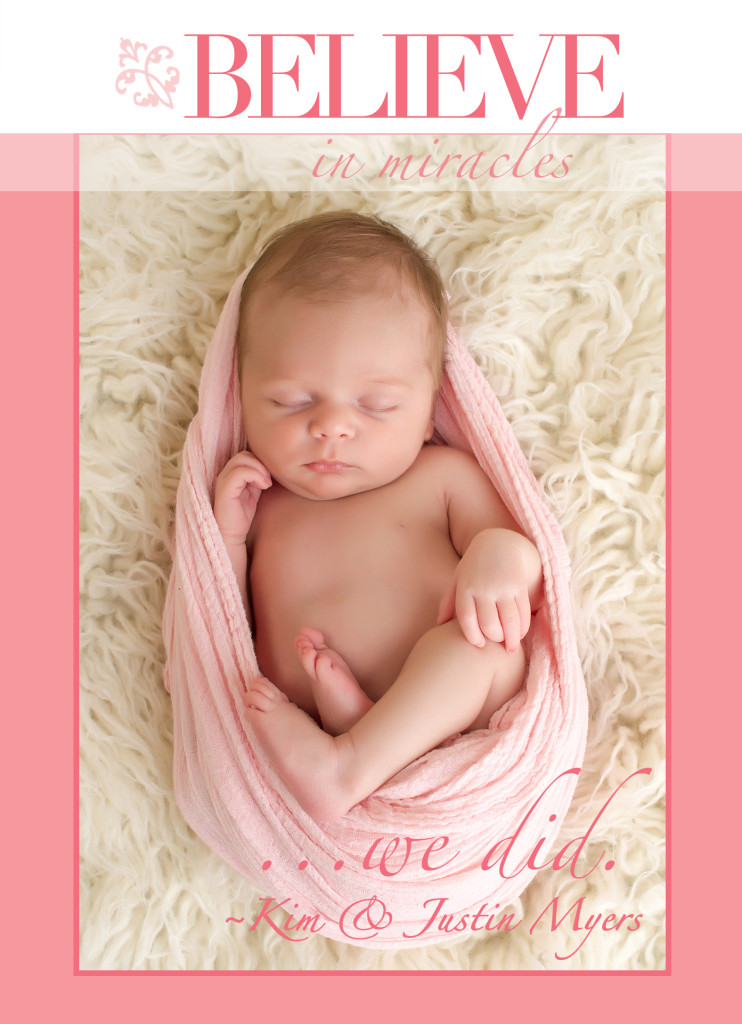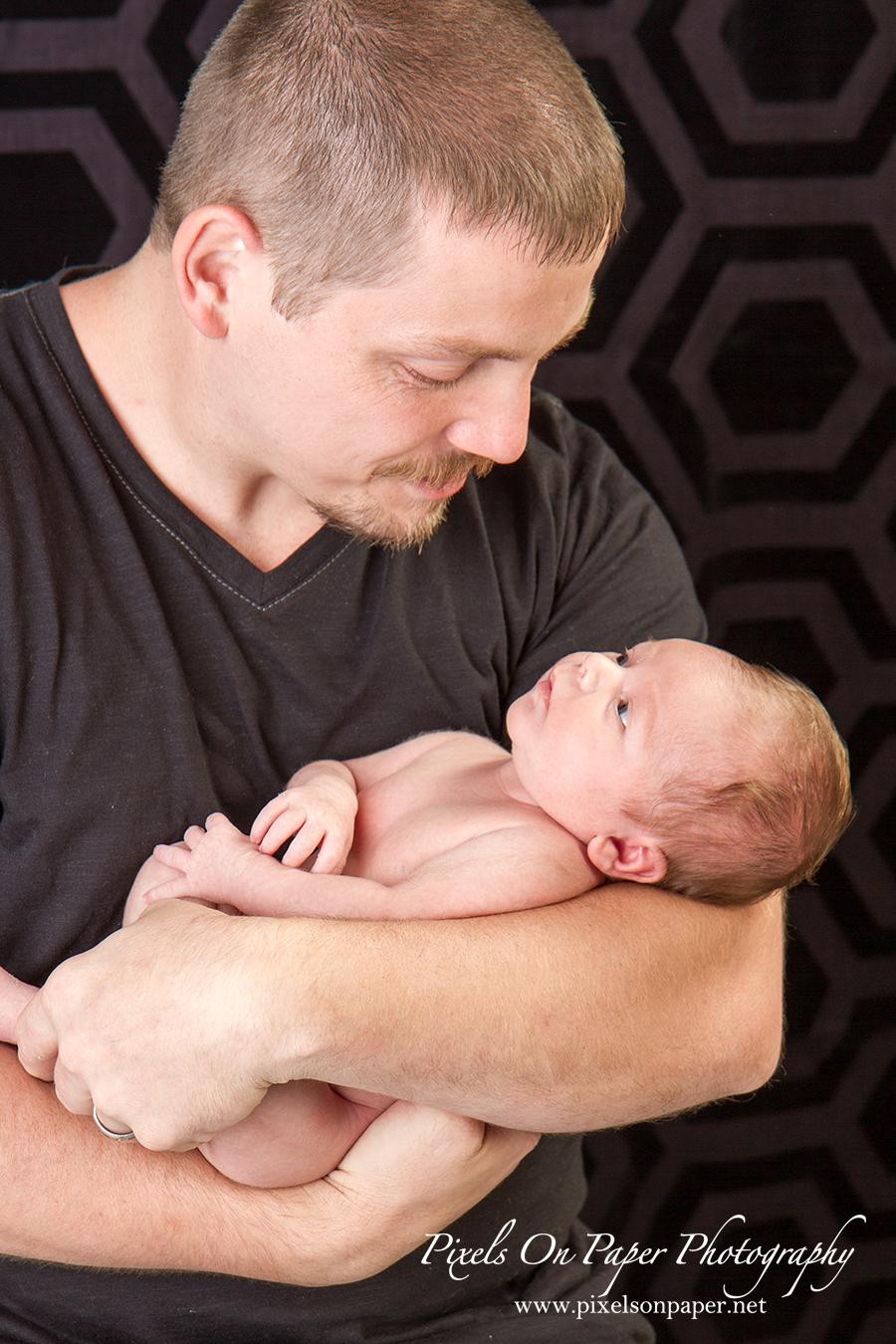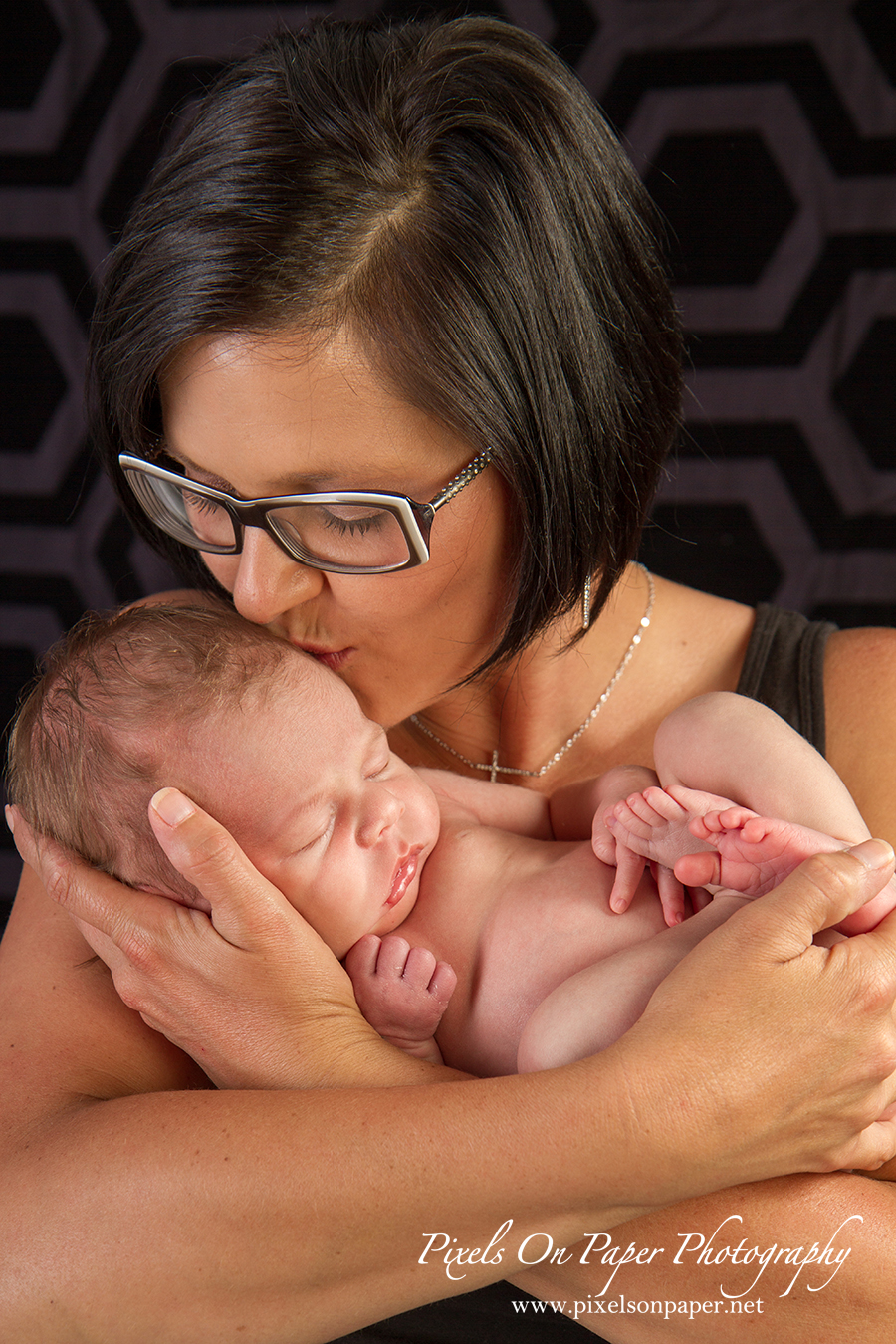 When it was time for Ivy's 6 month photo session, the Myers came back to our studio in Wilkesboro, NC and Ivy had changed so much. Don't you love it when children grow at this stage? They have those super-round Charlie Brown heads with all of their features relegated to the middle of their faces? There is all of this real estate of forehead, cheeks, chin that is perfect for smooching and snacking on. That was Ivy this past December 2014. She was also more interested in listening to Beyonce than Sesame Street tunes during the shoot. Yet another diva move!! But really, she's more love bug than anything with her rolls and irresistible grin.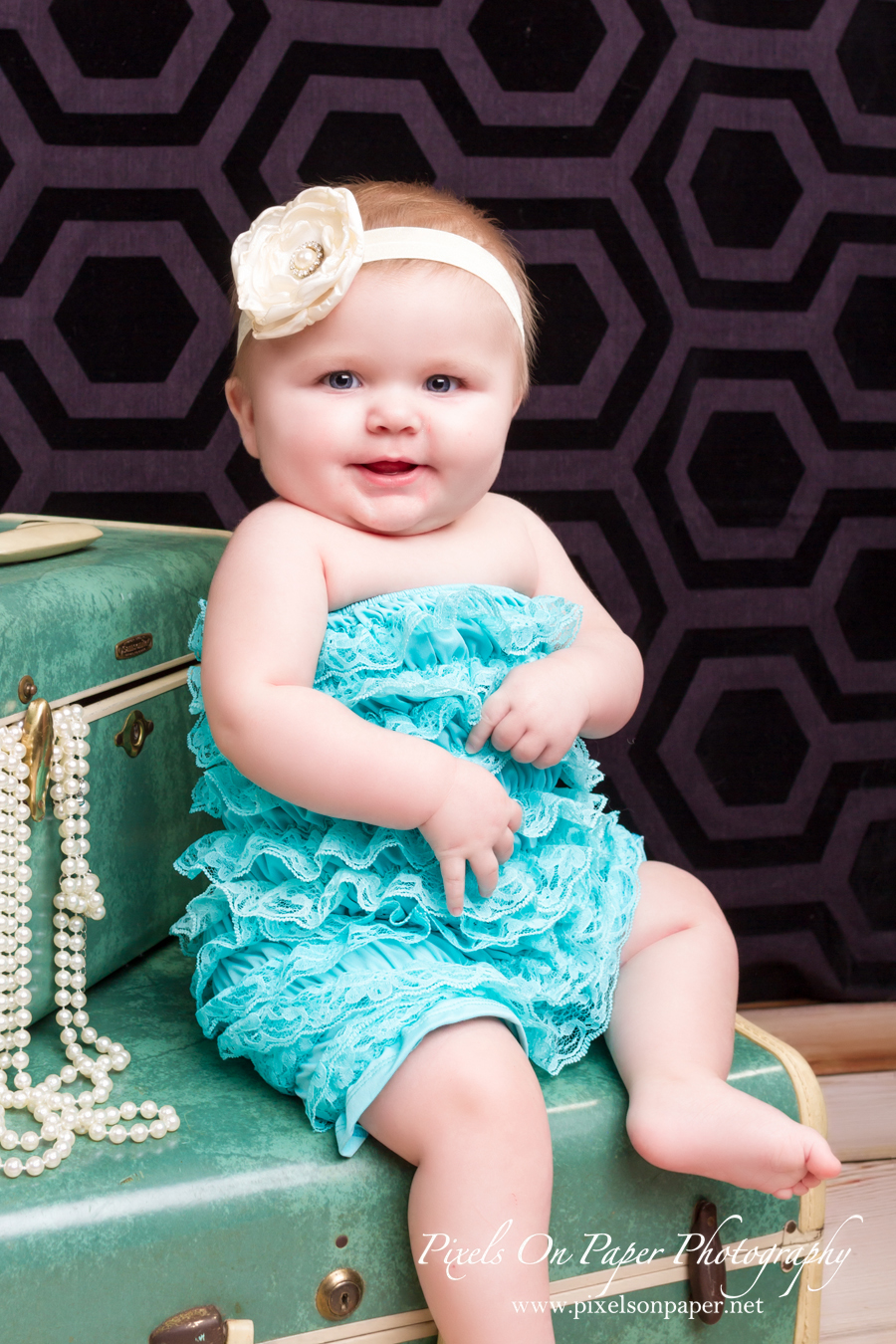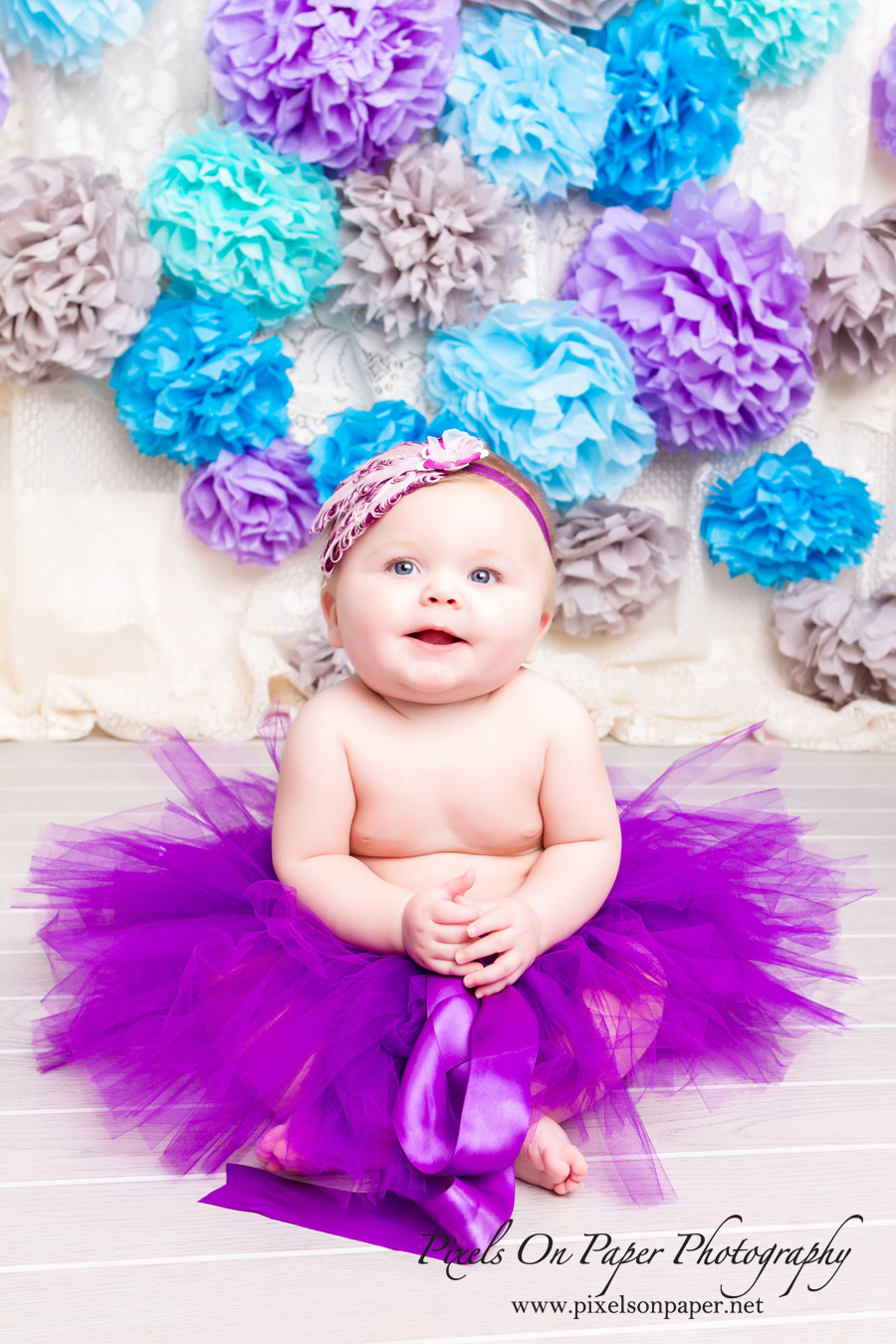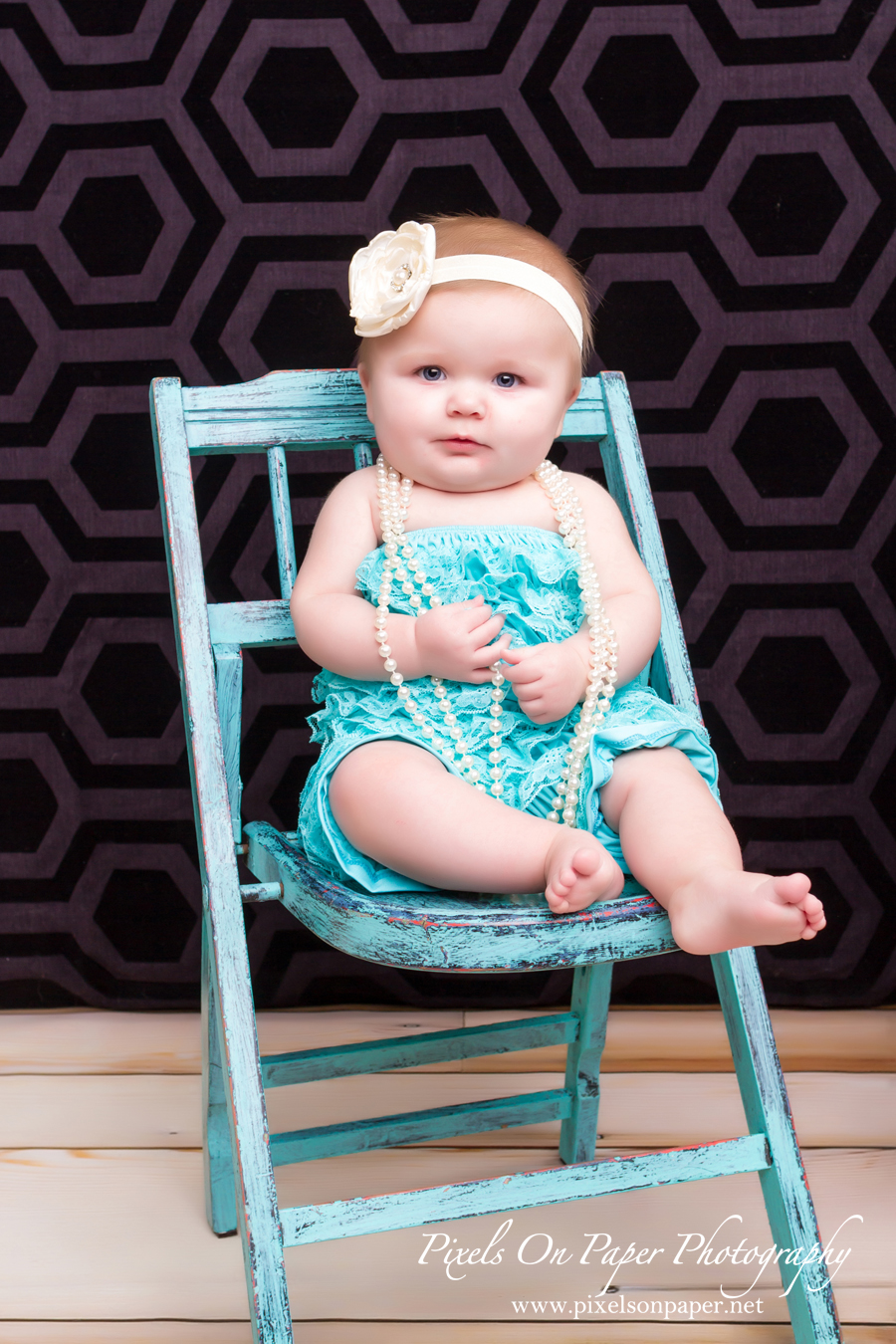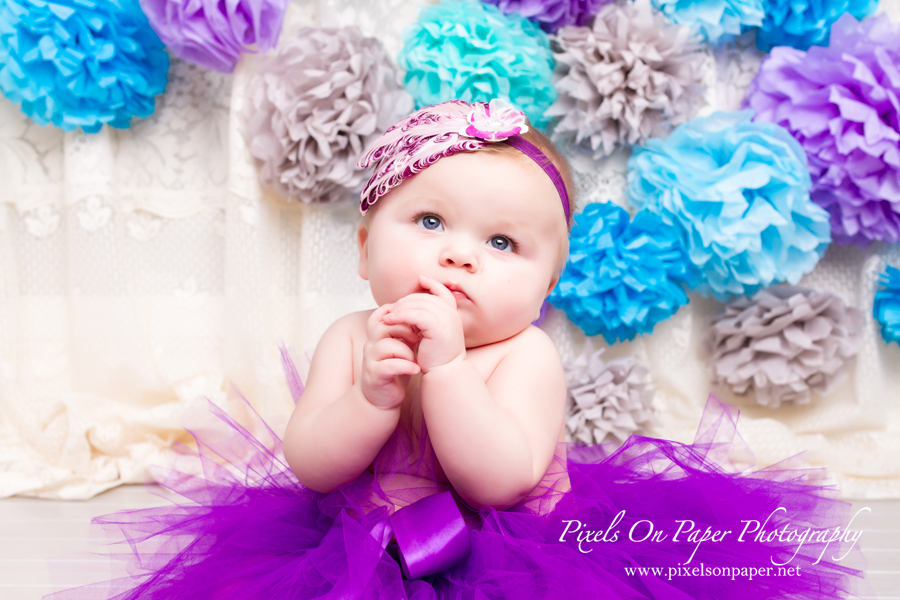 Ivy is proof that sometimes you actually do get what you want, even when the odds seem against you. Timing is impossible to control, but patience can be life-changing. At Pixels, we love these stories of how faith and a true resolve can produce unexpected rewards… like a family.