Madison Ball and Preston Roberts made it official on July 8th of this year in a small ceremony followed by an epic, large reception. The ceremony was intimate and romantic, and on the groom's family farm in Warrensville, near a bend in the river, surrounded by 30 or so of their nearest and dearest. No rain, but some tears while they were saying their vows. The reception with 200 guests was held later at Jefferson Landing Country Club in Jefferson, NC and included lots and LOTS of dancing, drinking, karaoke and laughter.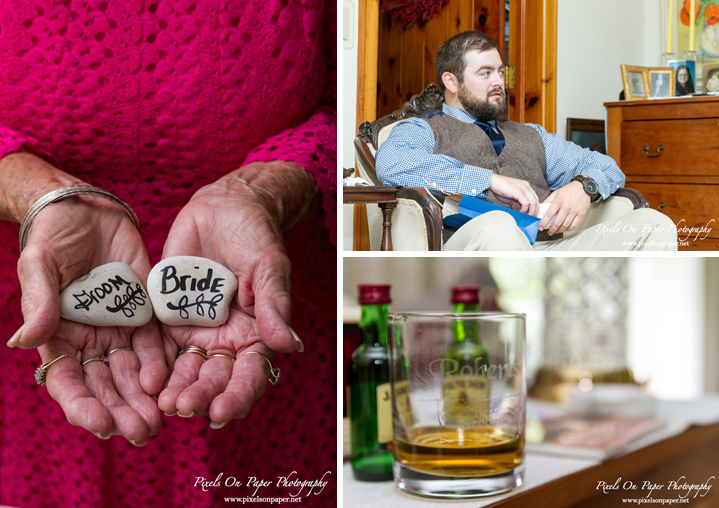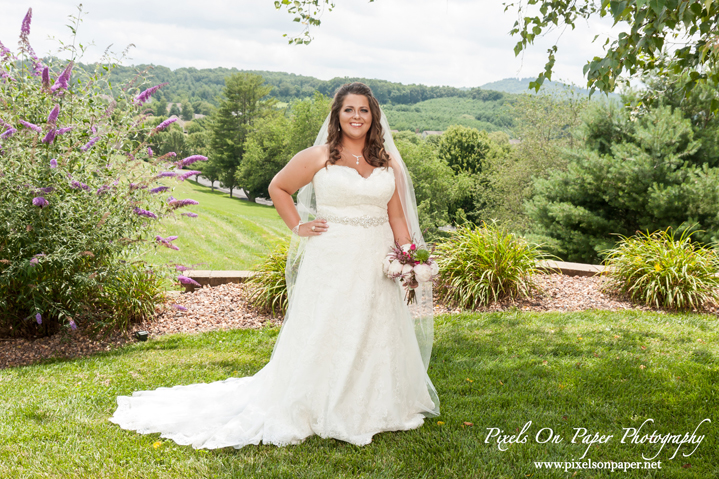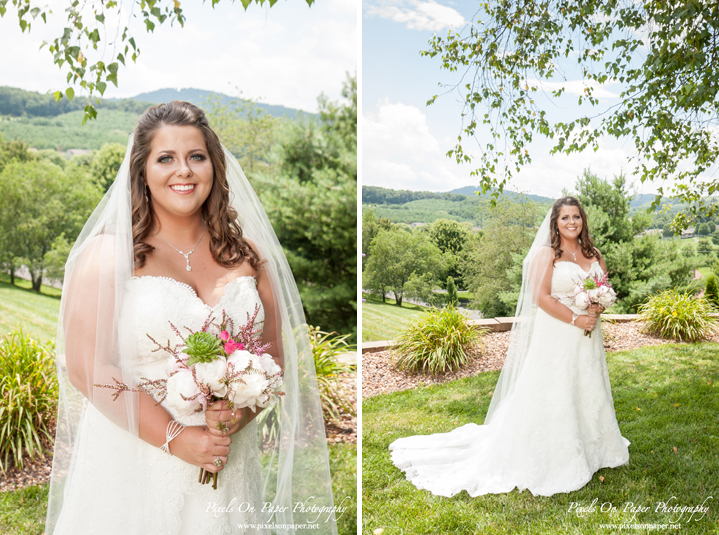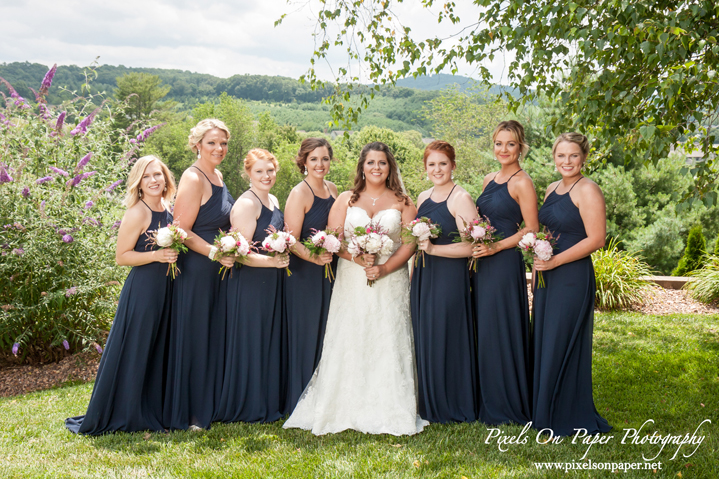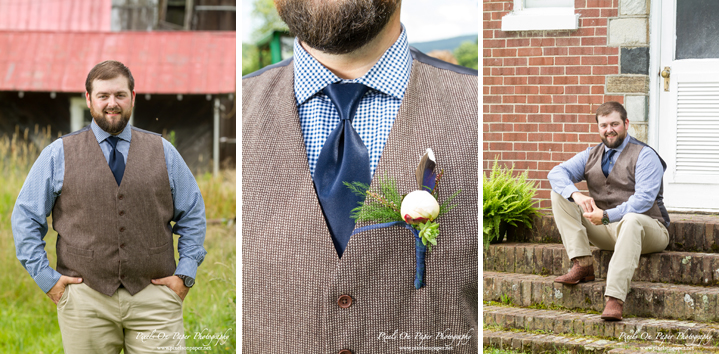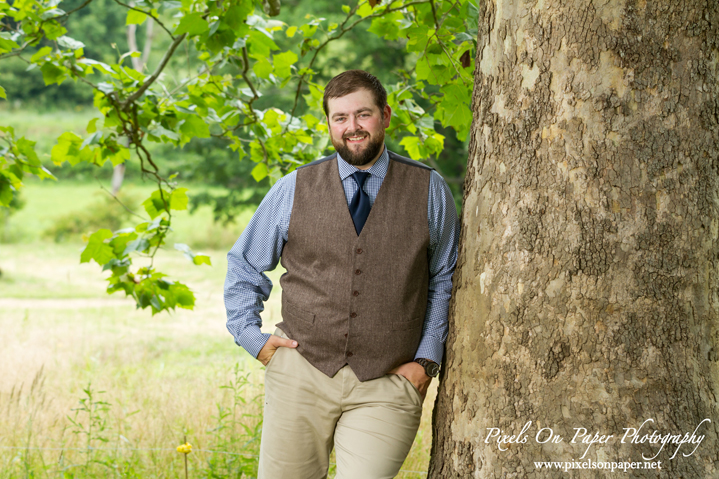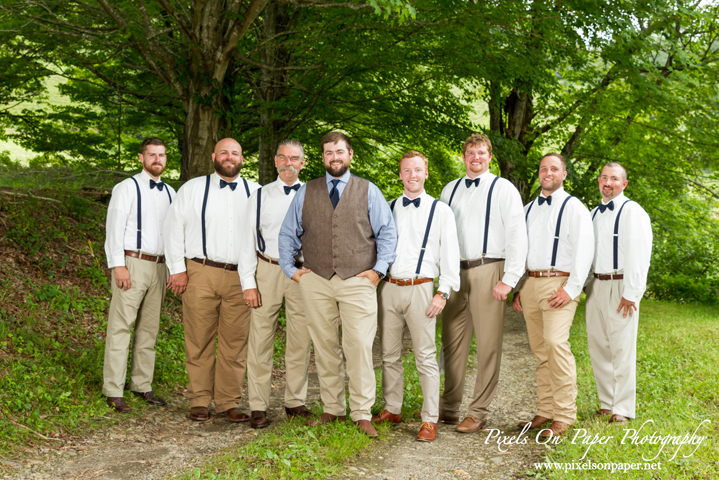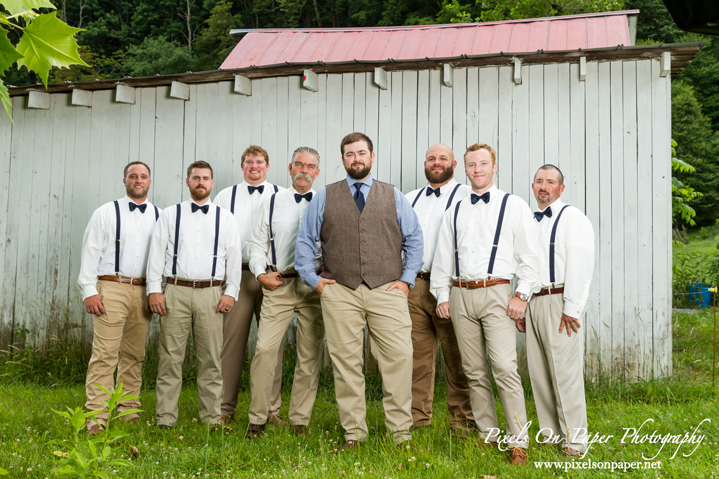 The attention to detail was amazing. Every item was thoughtfully planned and held special meaning. Preston's family's farm has been in the family for several generations, so it was saturated with memories. In fact, Preston's gift to Madi was a horseshoe that he found while preparing the property for the ceremony. Family members believed that it probably belonged to his great-grandfathers' mare. They plan to hang it in their home for continued good luck. Madi's gift to Preston was equally thoughtful and cool: she gave him a hand-crafted watch, made from wood with a special inscription on the back. The beautiful details were everywhere. What was not at the wedding were their rings. They'd been left behind in someone's car. So they improvised and used Preston's father Tom's ring for him and Preston's sister Meghann's ring for Madi. It was too funny – and sweet!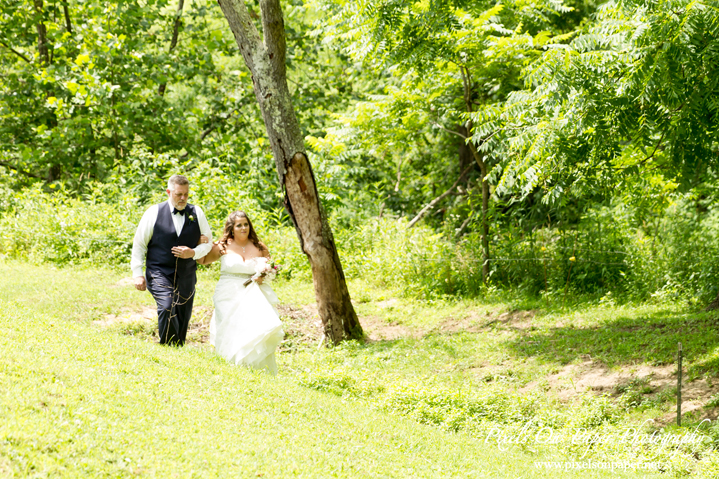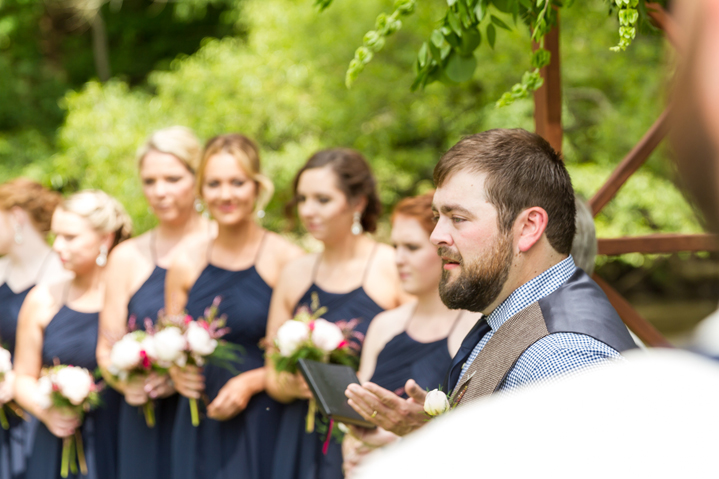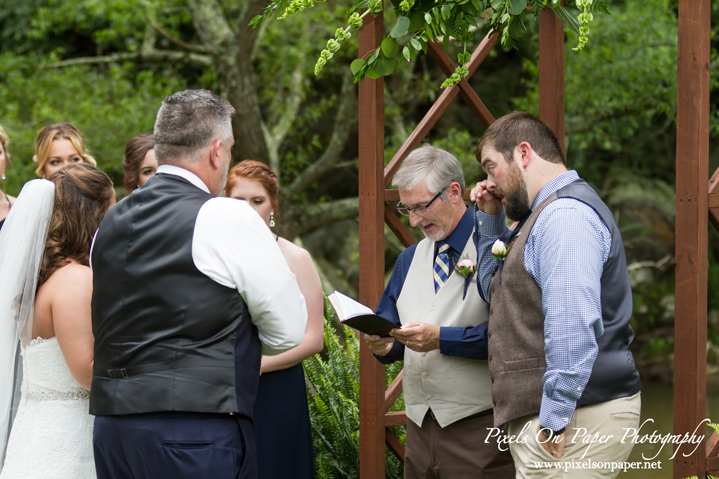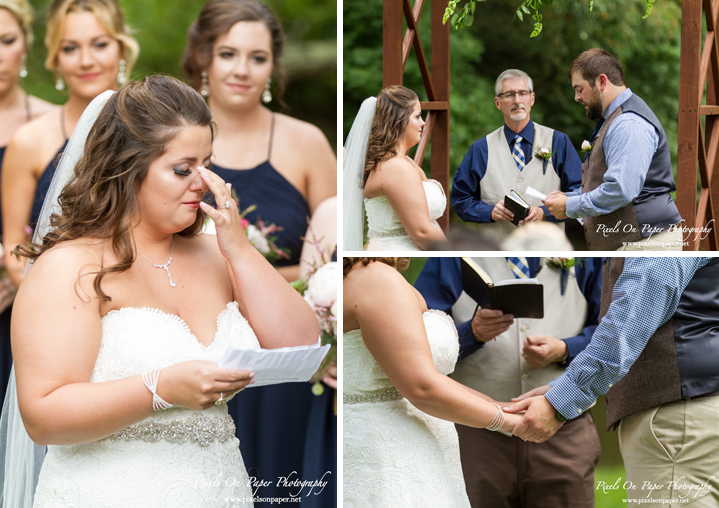 Favorite memories of this day for the bride and groom include when they were reading their vows, first seeing each other when Madi and crew made their gorgeous river side entrance and when Preston sang the song he wrote for Madi. Karaoke, drinking and dancing were obviously on the list as well. The reception was an absolute celebration.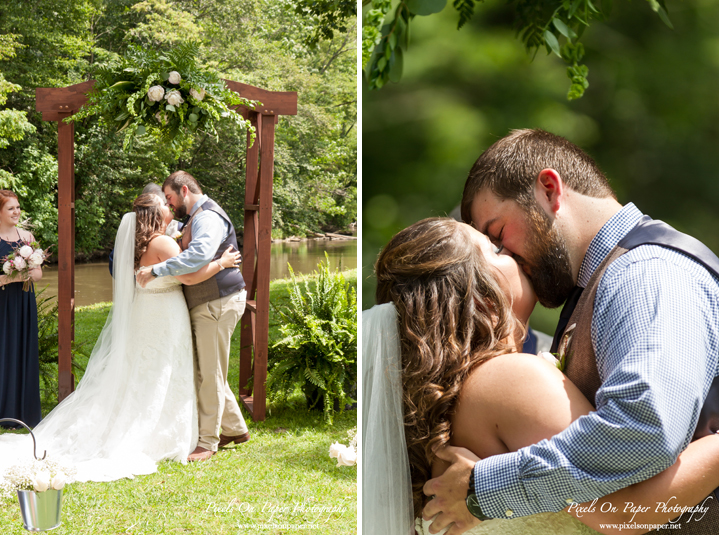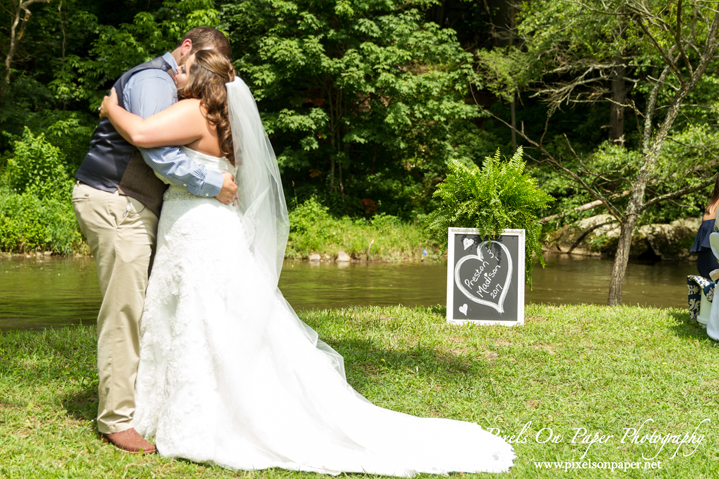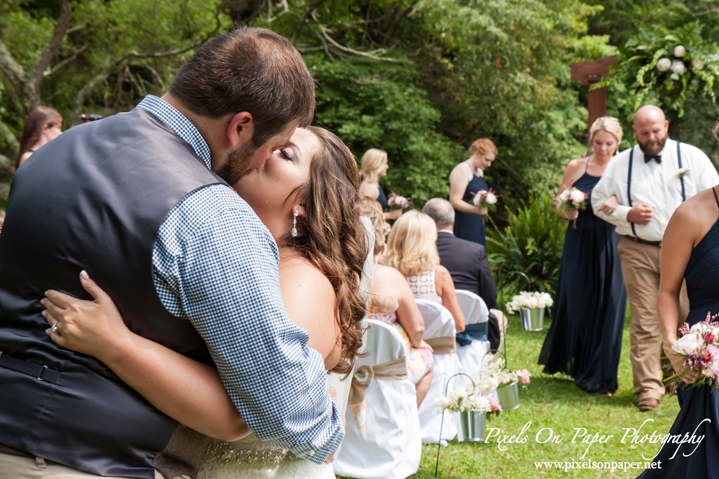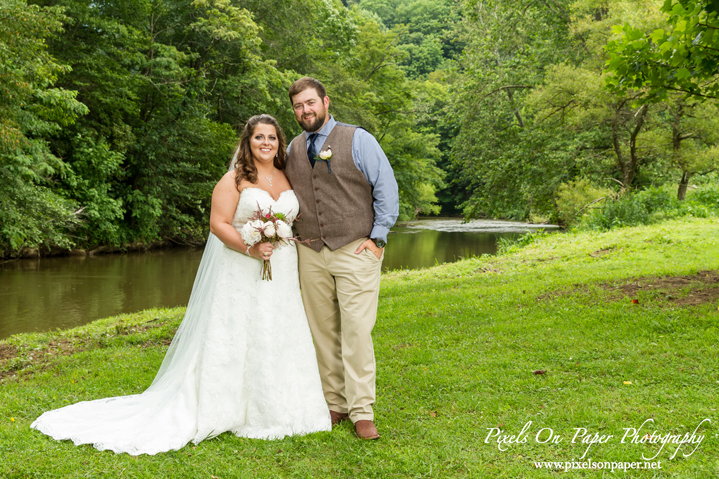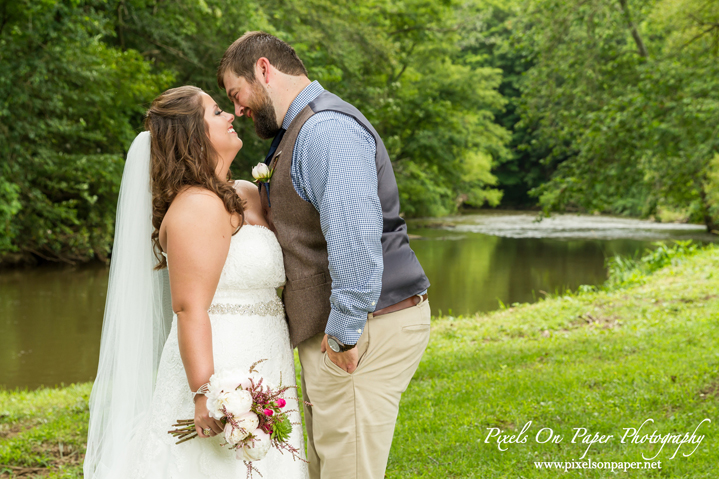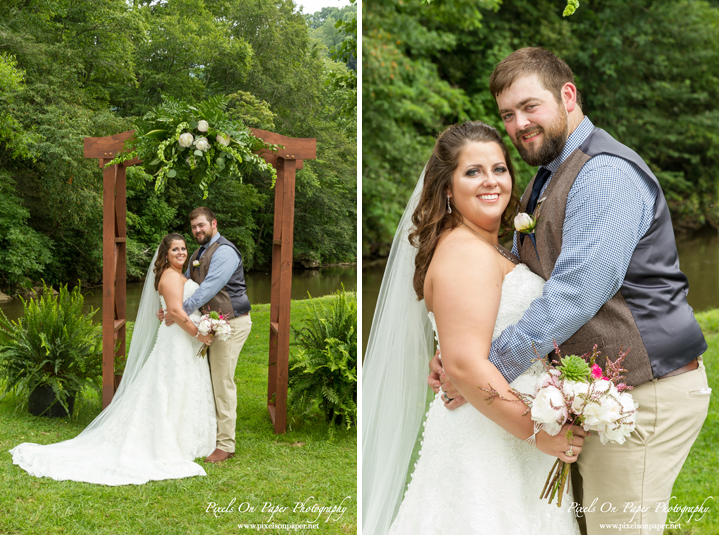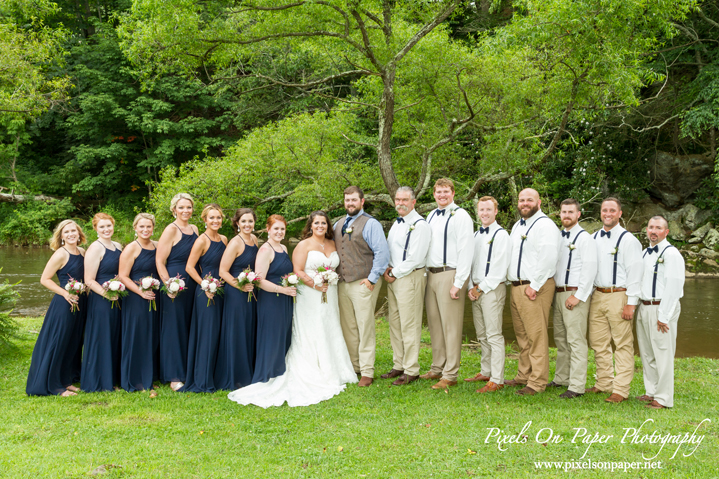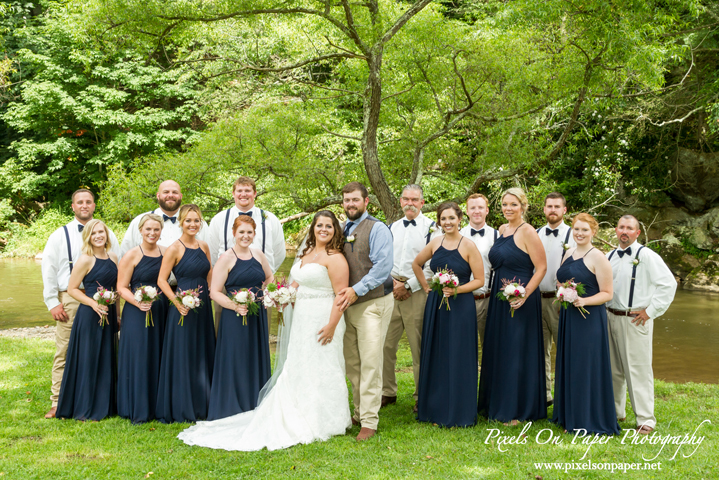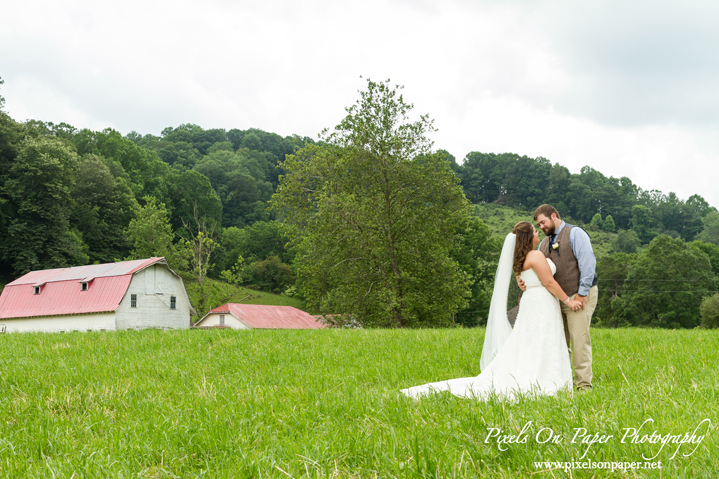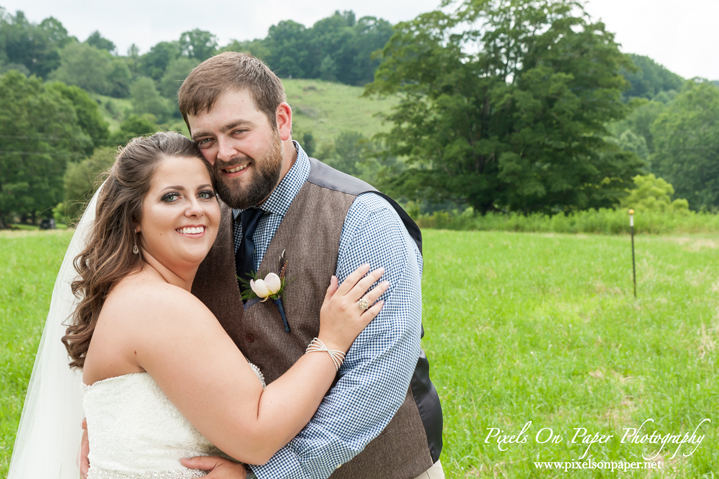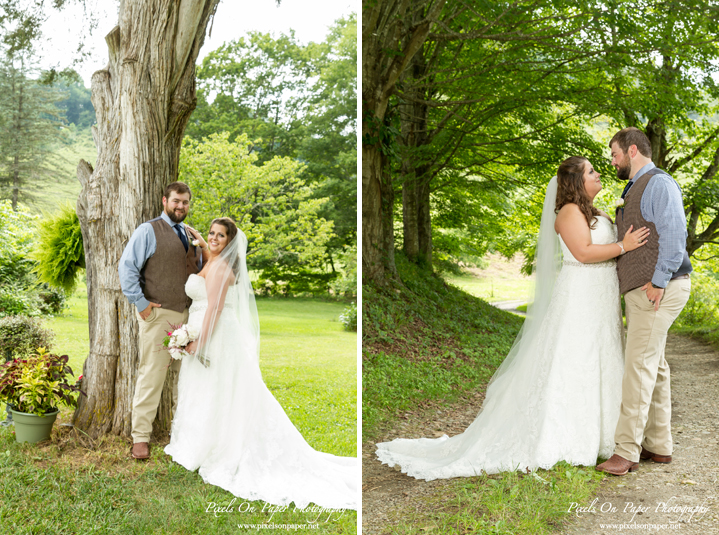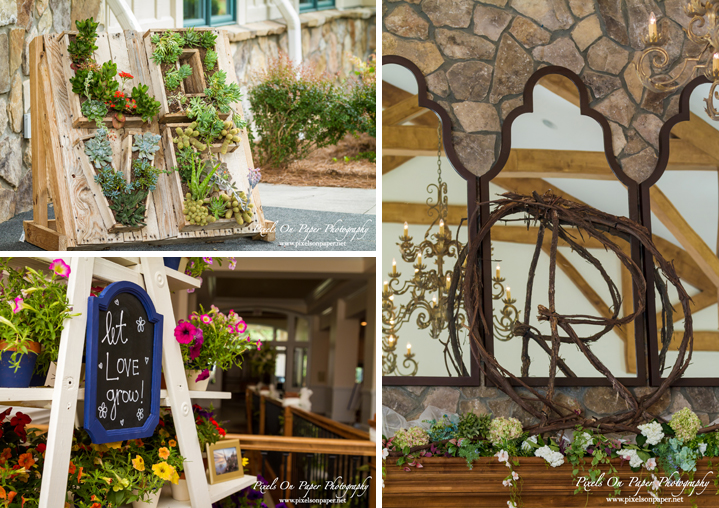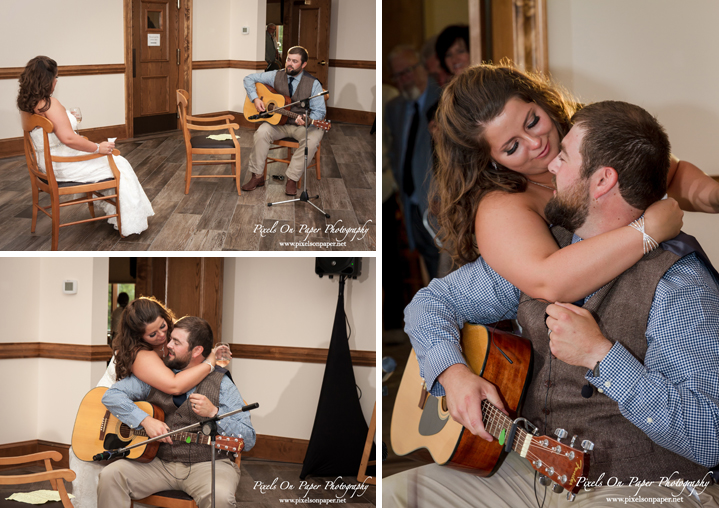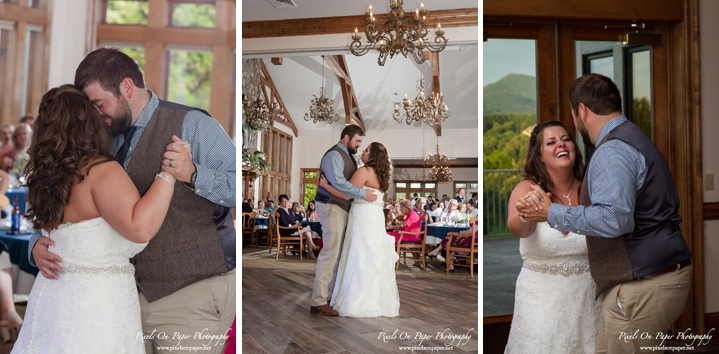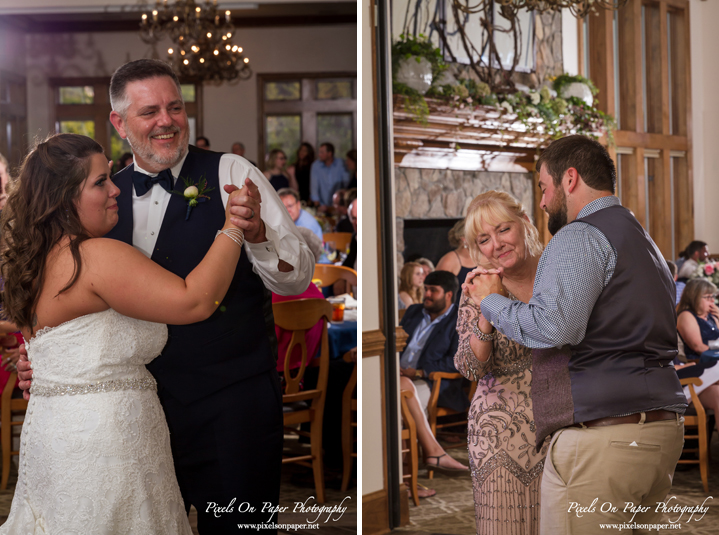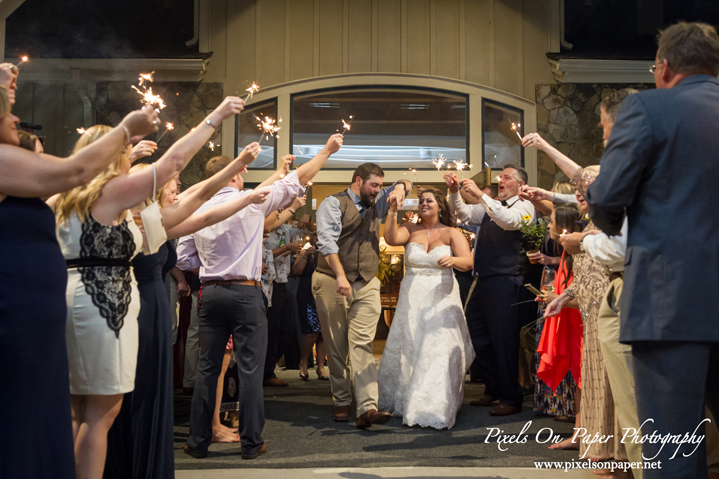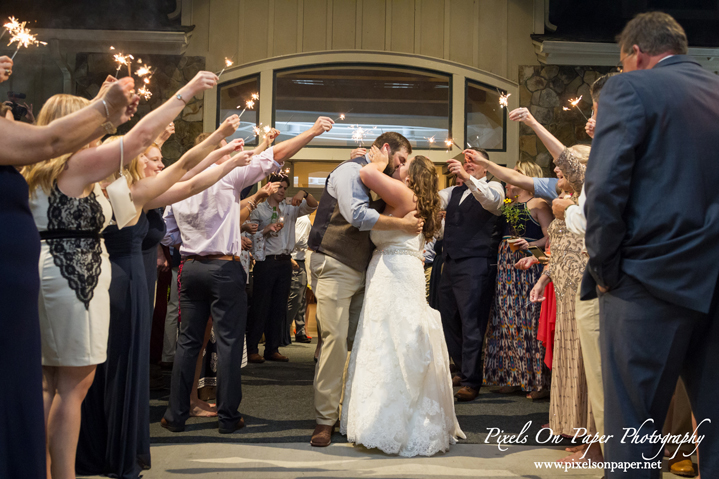 Madi told us that they wouldn't change a thing about their wedding day. In fact, she said her only advice to future brides and grooms would be to make the party last longer and do not hesitate to take it all in. "It flies by!" We're so happy for you guys! Thanks for letting us a be a part of what was a truly great day and part of your family. We love you two!
Interested in their vendors? Here's a list:
Wedding Gown: New York Bride and Groom, Charlotte, NC
Hair: Jamie Ball, Shear Shakti, Boone, NC
Makeup: Lorna Vega, The Cutters Edge, West Jefferson, NC
Reception Venue: Jefferson Landing Country Club, Jefferson, NC
Flowers: Four Gals and A Florist, West Jefferson, NC
Flowers: Nic Ball, High Country Greenhouses, Jefferson NC
Cakes/Desserts: Ugga Mugga Bakery, Blowing Rock, NC
DJ or Band: John Hawkins, Boone, NC
Caterer: Jefferson Landing Country Club, Jefferson, NC
Videographer: Honey Dew Films, Greensboro, NC

Save
Save
Save
Save
Save
Save
Save