Katie Vance loves Disney Princesses and Patrick Carlson is a computer engineer and self proclaimed geek. Together they are absolutely perfect for each other and their wedding was perfect too. Perfect location, perfect weather, lots of sentiment and love, laughter and tears. It's what you hope for when you decide not to elope.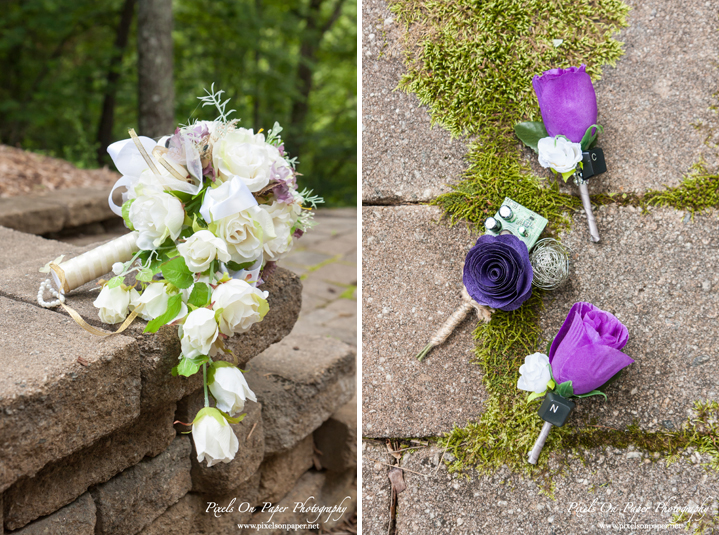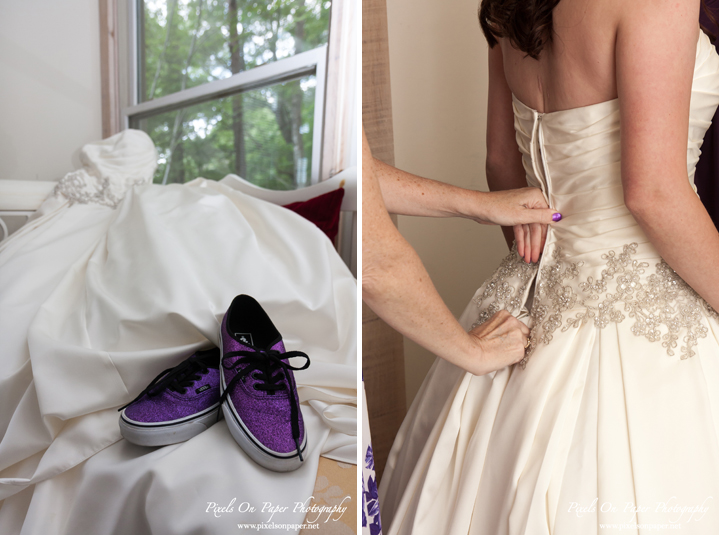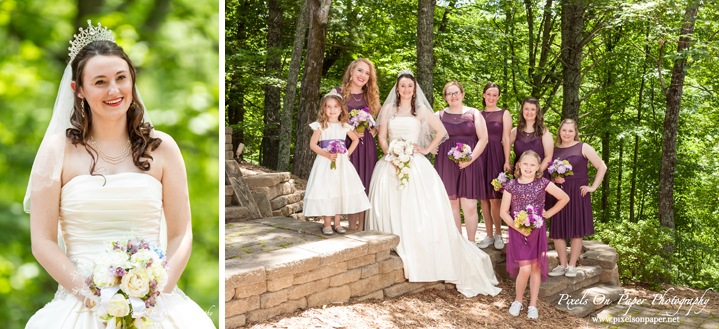 From the tiaras and sparkling purple sneakers to the roses under glass centerpieces, Disney – and specifically The Beauty and the Beast – was on display when these two said their vows at Leatherwood Mountain Resort (and a BIG shout out to our friends there).  We loved getting outdoor shots of all the flowers and purple sashes, the smiling friends and family and the many details, including Patrick's boutonniere which contained a circuit board and wire. He really is a computer geek and we're allowed to say that because he said it first!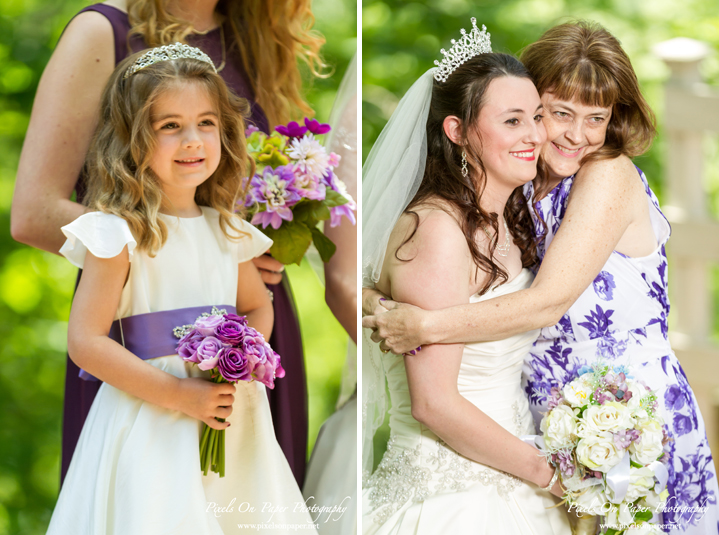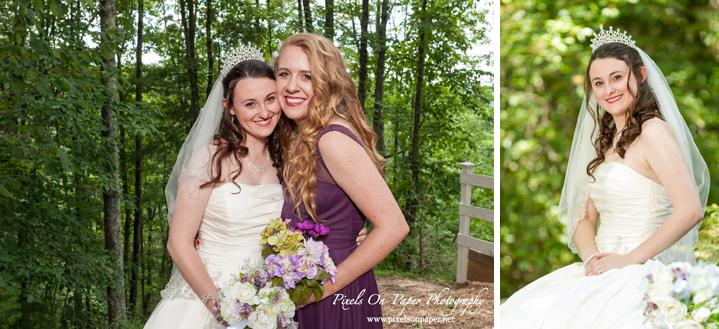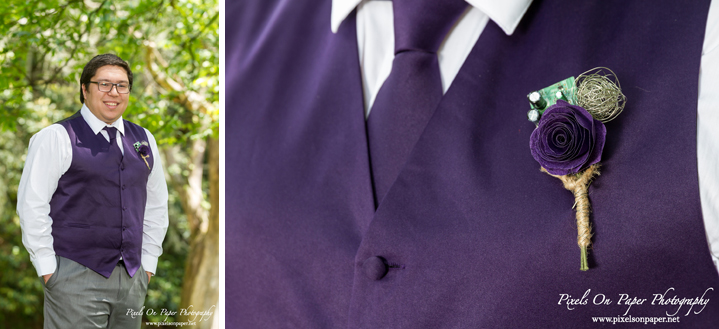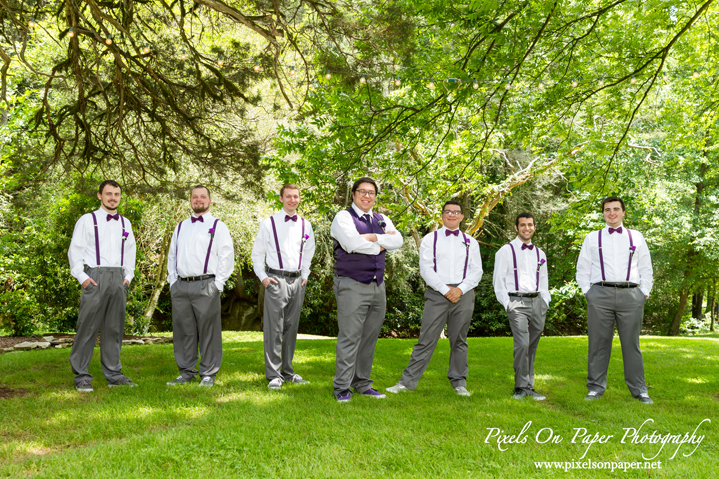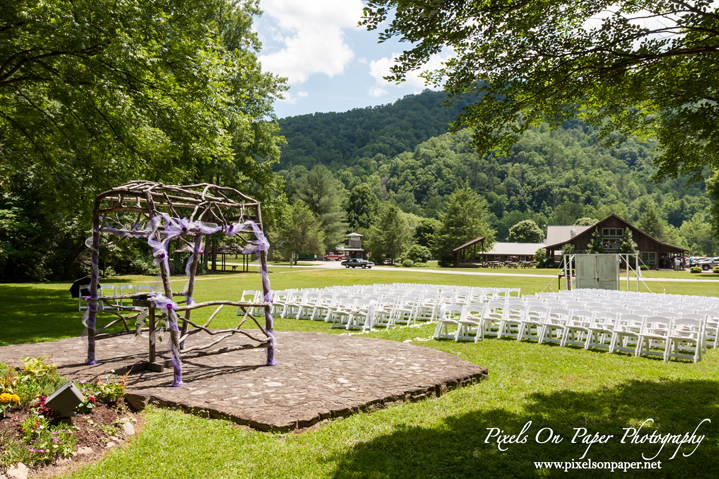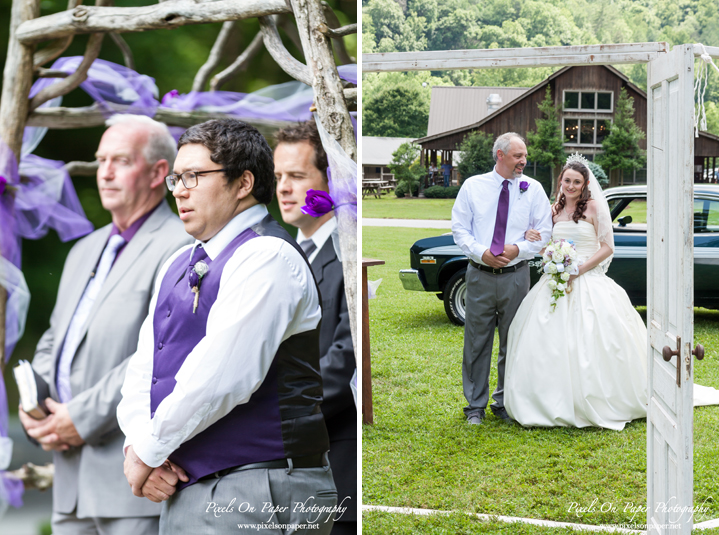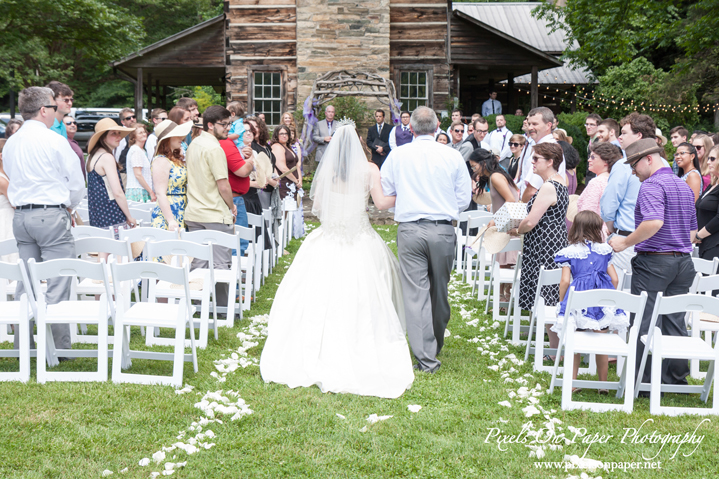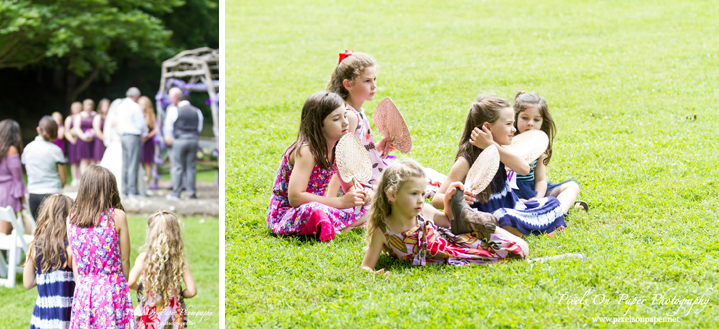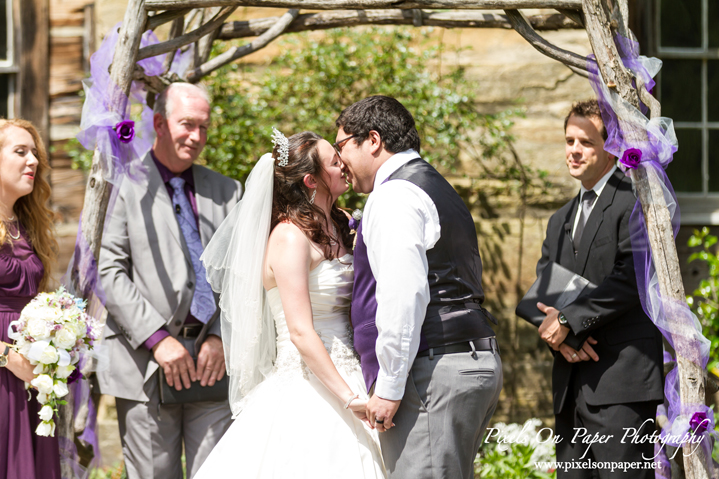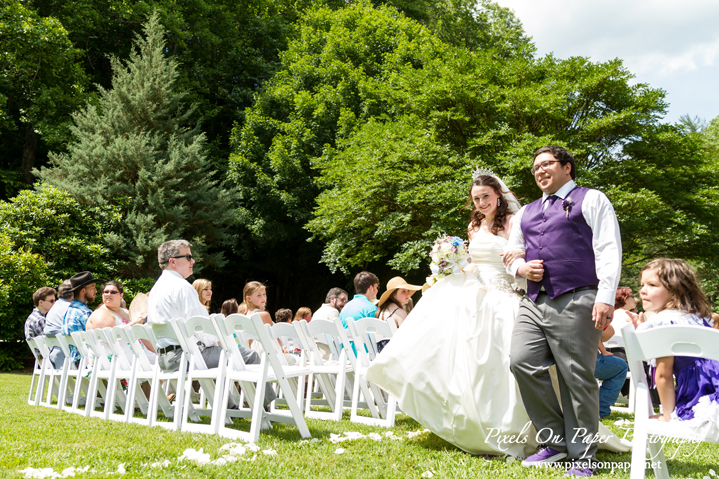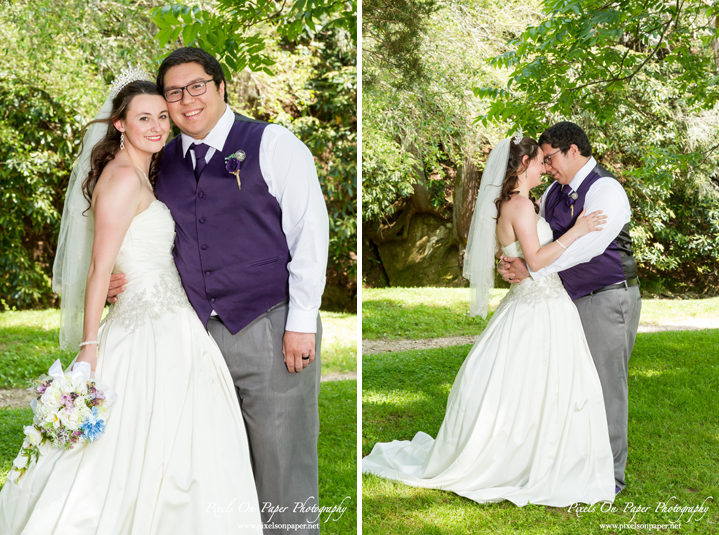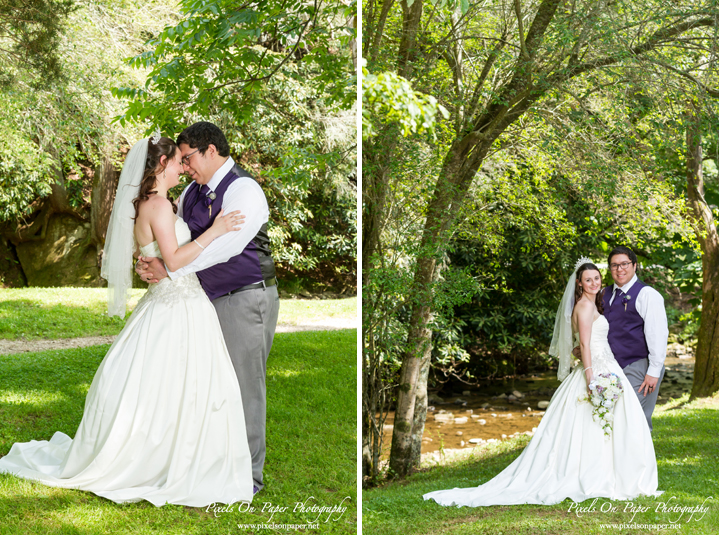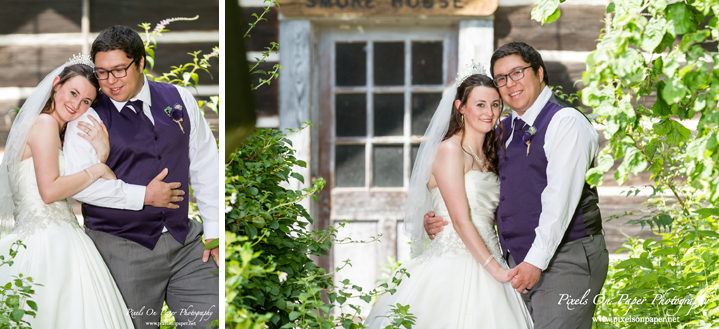 The couple told us that their favorite moments were the toasts from the maid of honor and best man, watching Katie's dad try to keep it together while dancing with her and Patrick dancing with his mom.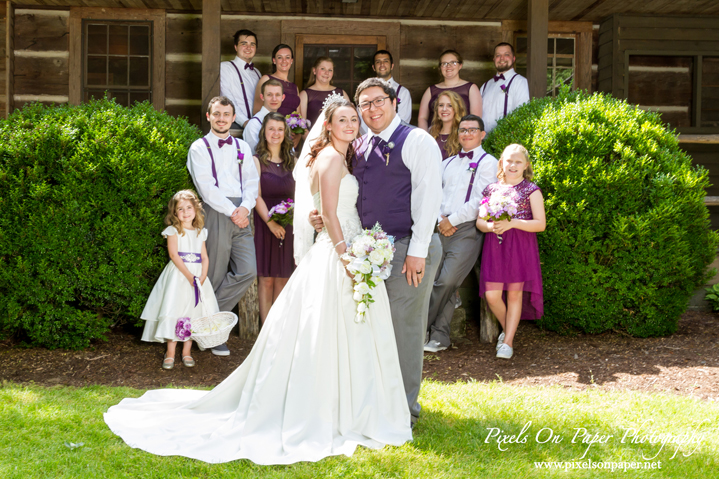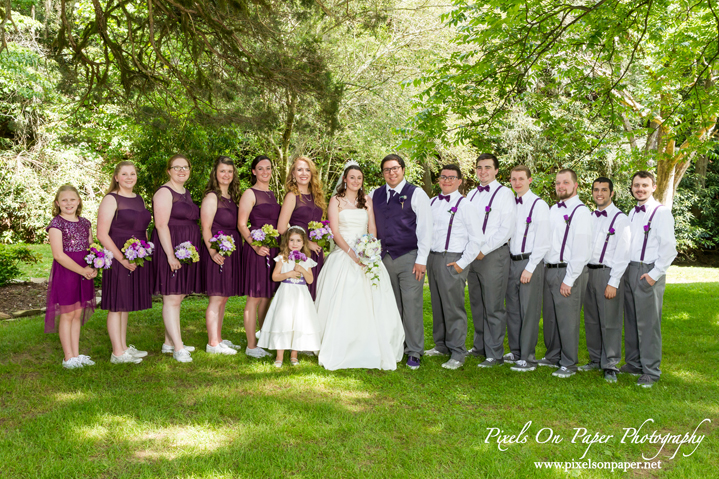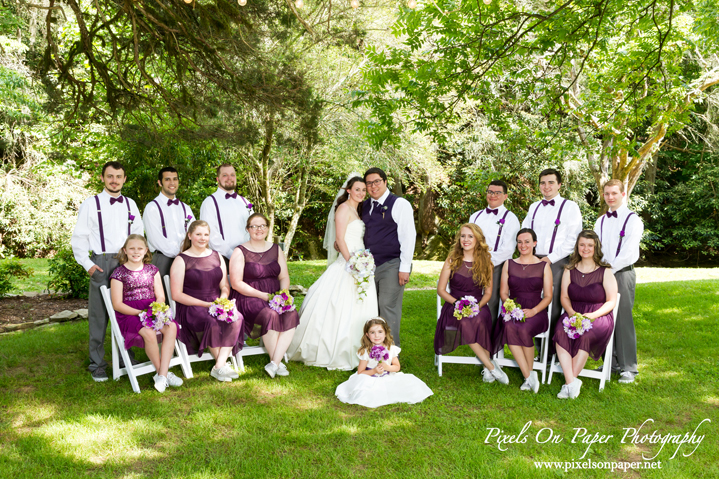 Family and friends from all over and from various cultural backgrounds came to Leatherwood to celebrate with these two and boy did they ever. The dance floor was jumping. The DJ and vendors they chose are listed at the end of this blog and everyone worked well together to keep the stress to a minimum — something Katie shared with us that she was so grateful for.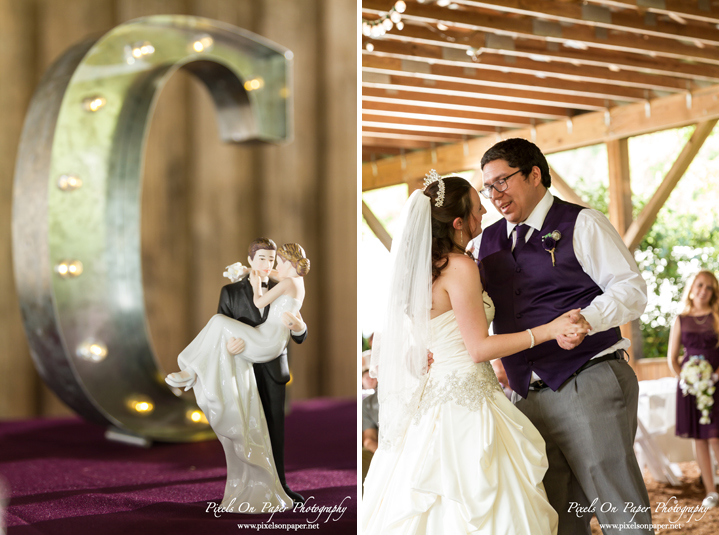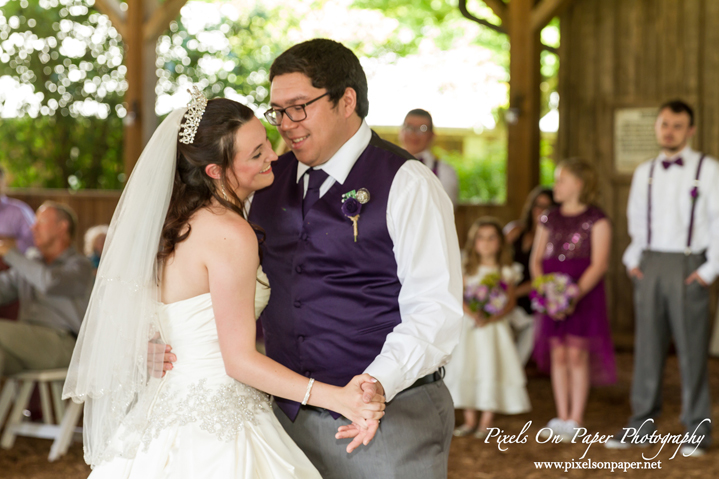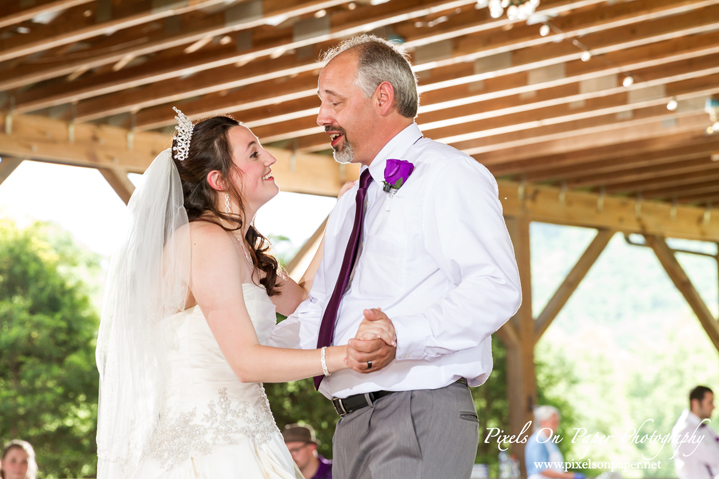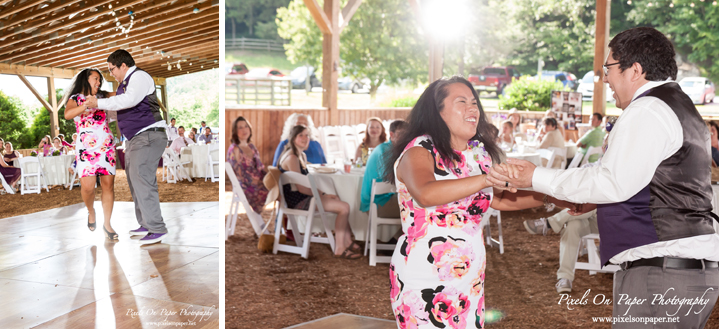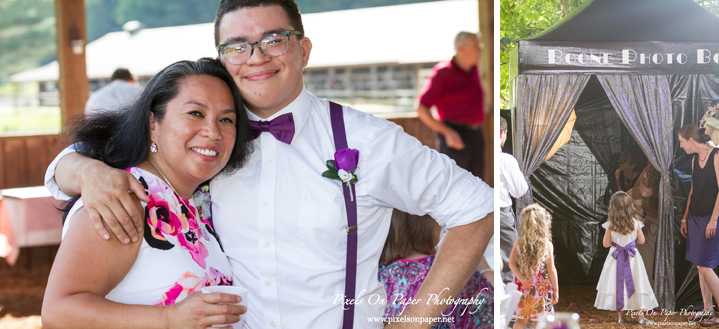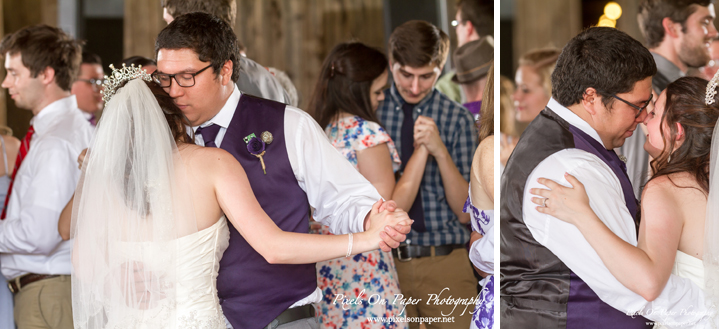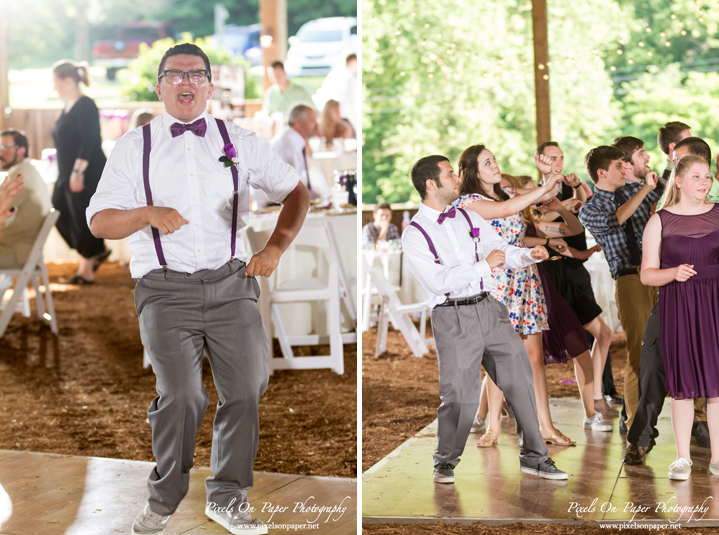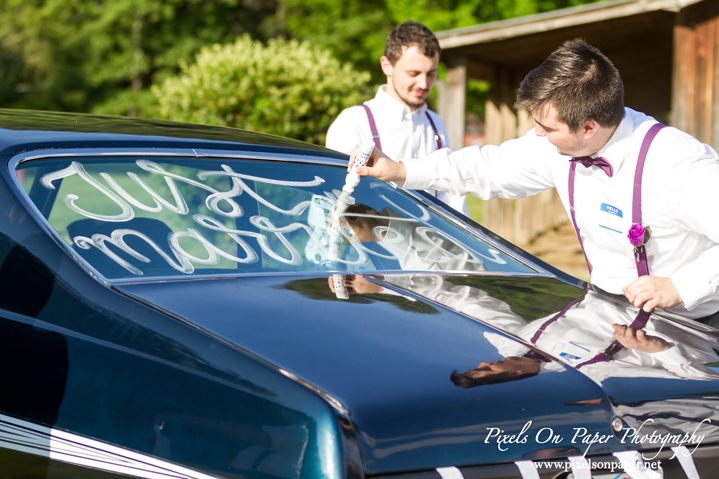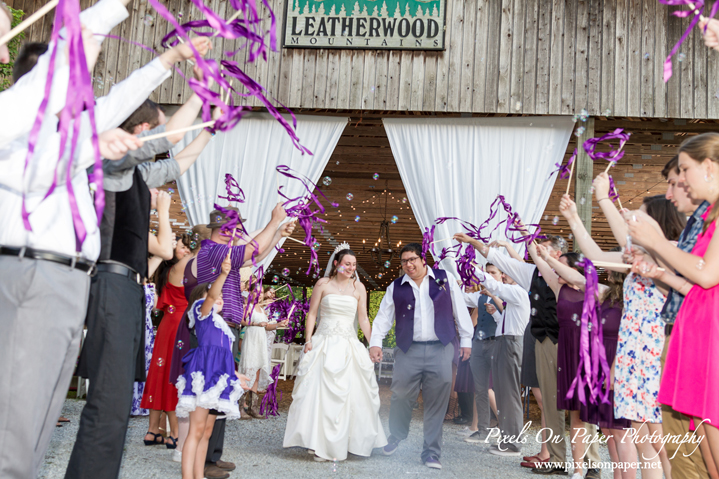 Katie arrived to walk down the aisle and the couple departed in Katie's Dad's classic muscle car, a Supersport Nova. Not bad, huh?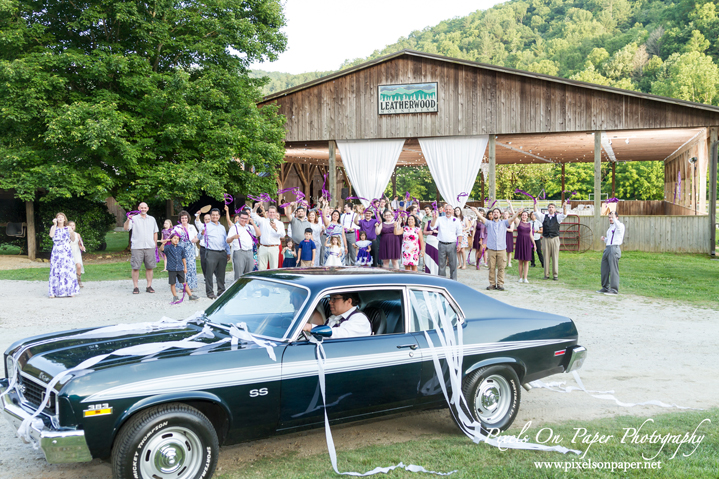 Key Vendors at Katie & Patrick's Wedding
Location: Leatherwood Mountain Resort
Wedding Gown: David's Bridal, Charlotte
Wedding Planner: Abbie Hanchey
DJ: Soundstorm DJs – Boston Bobby Cavanaugh
Catering: Woodlands BBQ
Cake and Desserts: Lowes Foods
Another big shout out to our close friends Anna & Devin Ulery of Boone Photobooth.
CONGRATS to the newlyweds! We wish you nothing but happily ever after!
Save
Save