Love is such a powerful emotion, and one that was never more evident than in the wedding ceremony for Katherine Brown and Joshua Isaacs who were married back in November in Wilkesboro, NC. It is easy to see love in this relationship all around. Not only between Josh and Katy, but their love for God and their parents love for them.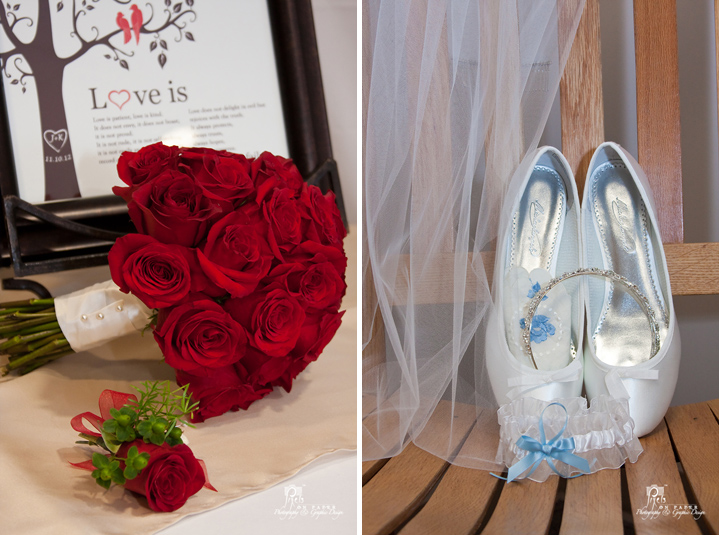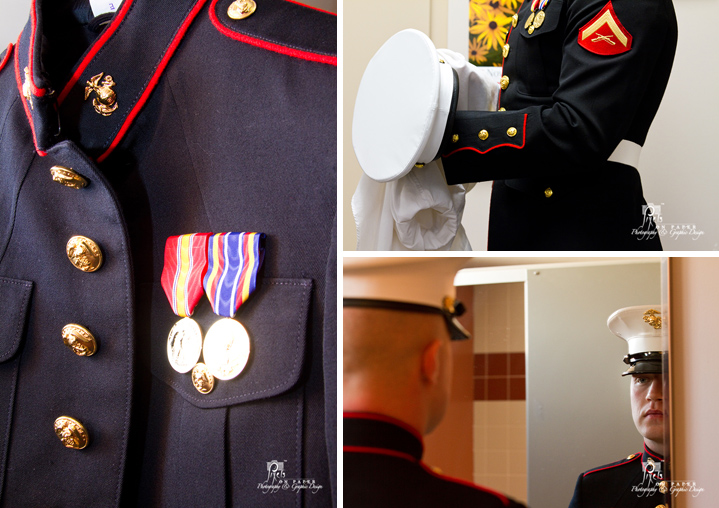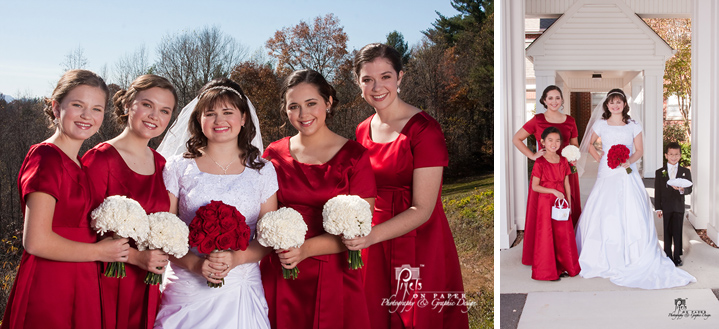 Katy's father, Kevin, is the pastor at Mount Pleasant Baptist Church in Wilkesboro where the ceremony was held in front of close to 400 family, friends and members of the Mt. Pleasant congregation. Of course there was no way he was going to pass up the opportunity to preside over his daughter's wedding. There was plenty of emotion all around during the ceremony, starting with Josh's reaction to seeing his bride for the first time, to Kevin's tearful advice to his daughter and her new husband. The couple even celebrated their first ever kiss together to conclude the ceremony.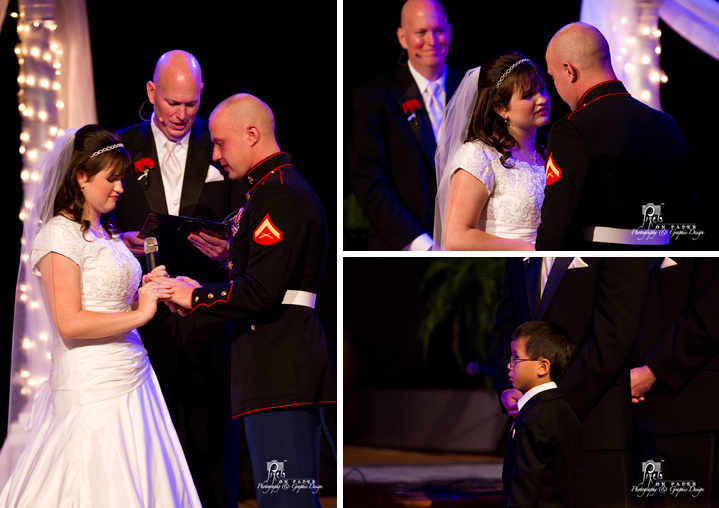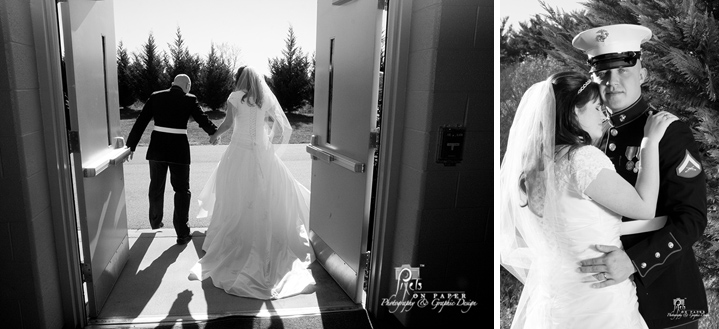 After the ceremony, the room was efficiently converted over from seating to tables and chairs for the reception while we took the newlyweds around the church grounds for their first portraits as husband and wife. With Josh dressed in his Marine dress uniform and Katy's beautiful wedding dress, it was hard not to get a stunning photo.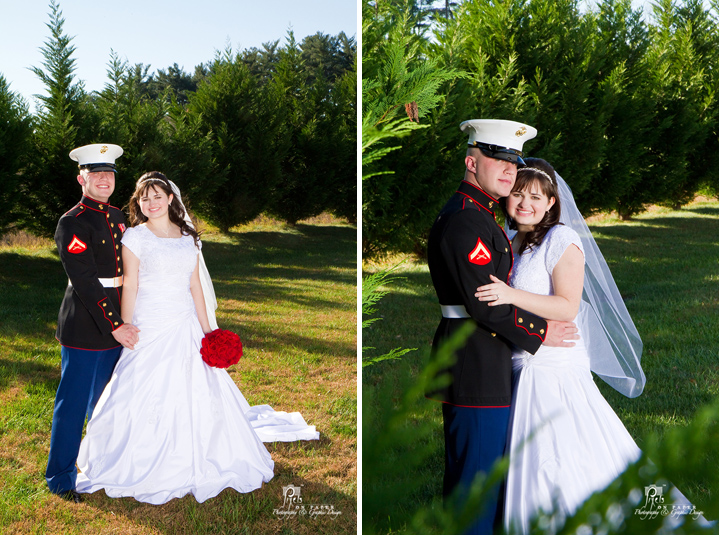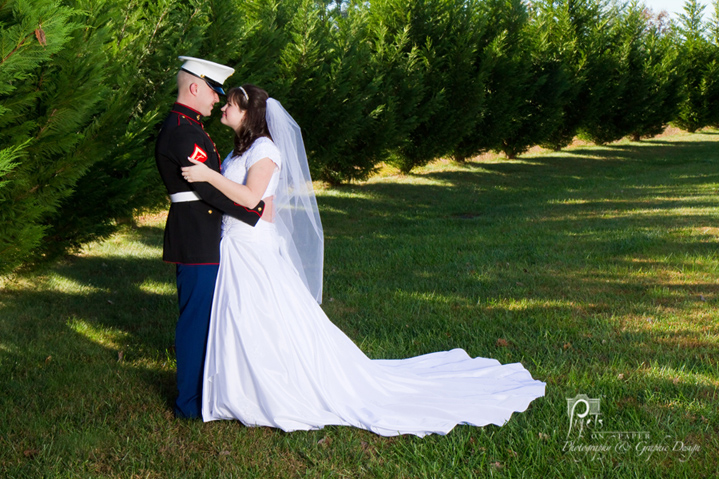 Walking back into the reception, the afternoon continued with first dances and LOTS of people coming up to offer congratulations. The couple's final send off into their new married life was running through a gathering of the guests that all had balloons and streamers, but Josh just had to sneak in one last kiss before they jumped into the car.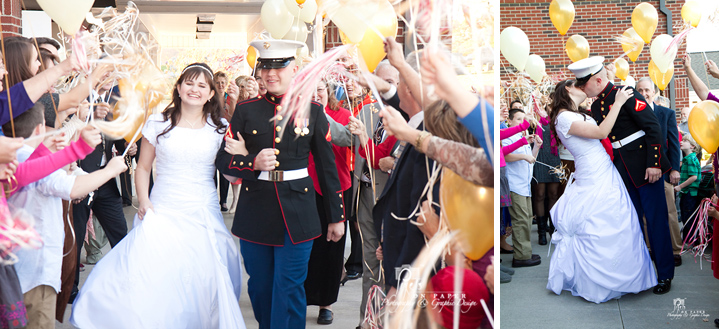 We wish Katy and Josh all the best!
Be sure to check out Katy's stunning bridal photography portrait session here.
Photography: Pixels On Paper
Wedding & Reception Venue: Mt. Pleasant Baptist Church
Flowers: Desi's Floral & Design Studio
Clergy: Reverend Kevin Brown
Want to learn more about our wedding photography packages or portrait photography in Wilkesboro NC and the NC High Country? Call 336-990-0080, visit our website www.pixelsonpaper.biz or send us and email at mail@pixelsonpaper.biz for more information.
This work is licensed under a Creative Commons Attribution-NonCommercial-NoDerivs 3.0 United States License
All photos are ©2013 Pixels On Paper. Pixels On Paper Photography Wilkesboro NC Wedding, NC Mountain Weddings, NC Mountain Wedding Photographer, Boone Wedding and Portrait Photographers, Boone Wedding Photography, Boone Wedding Photographers, High Country Wedding Photographers, NC Wedding Photographers.  Husband and wife team providing creative photography for weddings and portraits in NC, specializing in the NC High Country,  Charlotte, Destination Weddings and in the NC Mountains.