Katy is now married to Josh so we are able to share a wedding photo gallery of her bridal photos here on our blog. Katy is beautiful and incredibly kind-hearted. Despite or maybe in spite of our normally contemporary style she loved our photos but wanted a very traditional, classic and formal bridal portrait. She and her Mom found us an amazing and elegant home of a friend to use as the location for her bridal session. She was adamant about not being a huge fan of the great outdoors which I can totally respect. Hay bails and barn wood in fields of grass are definitely not for every Bride in the NC Mountains contrary to popular belief.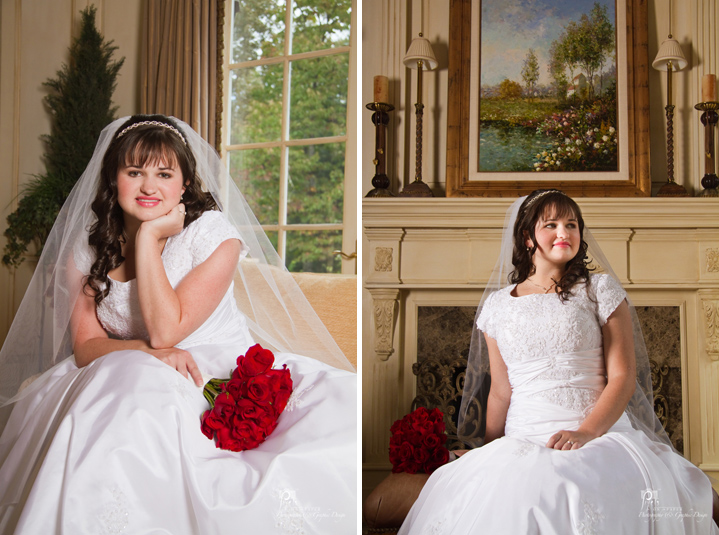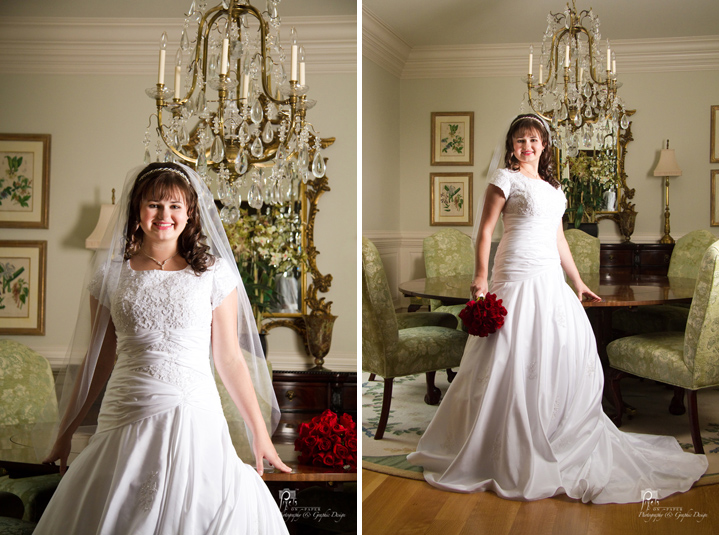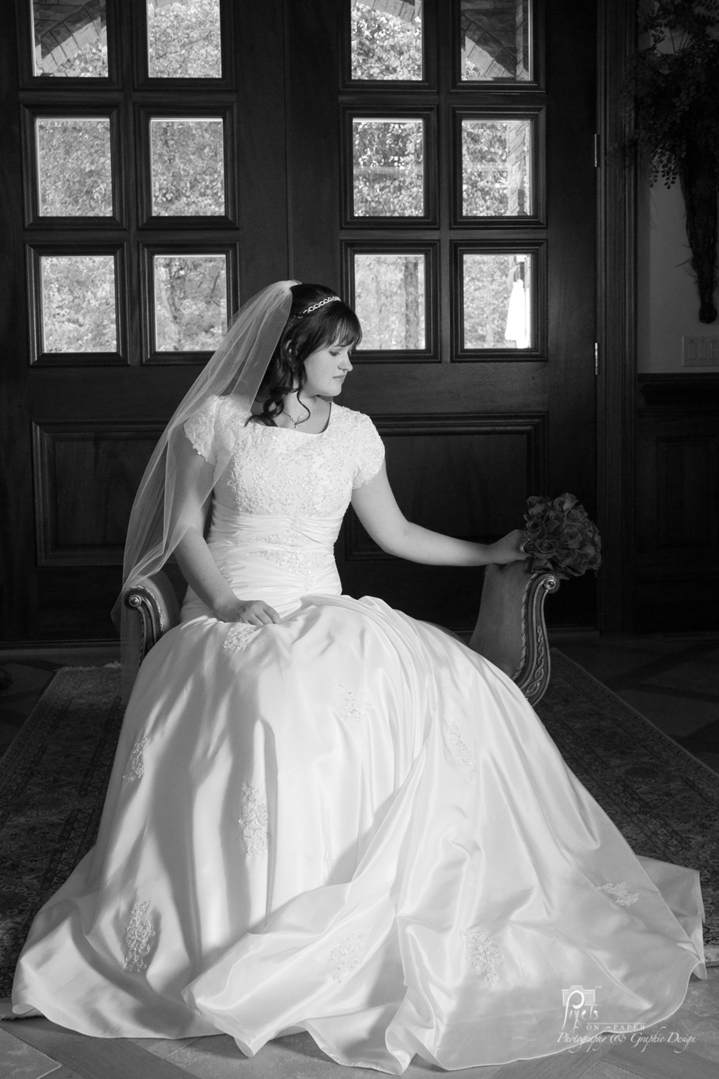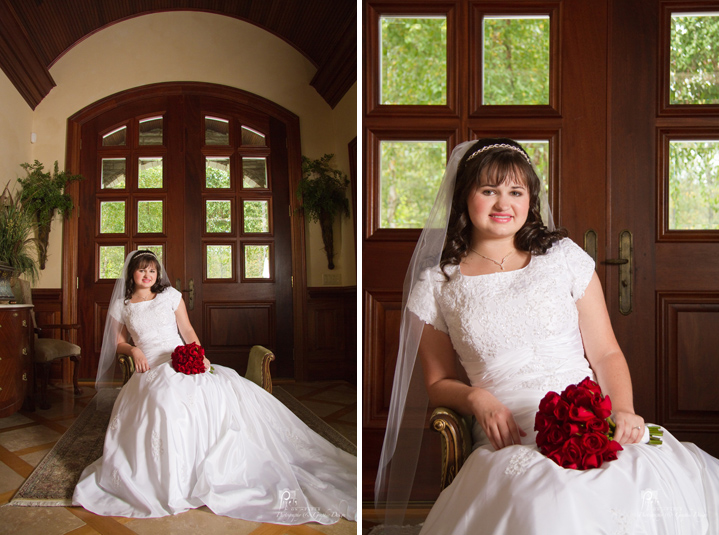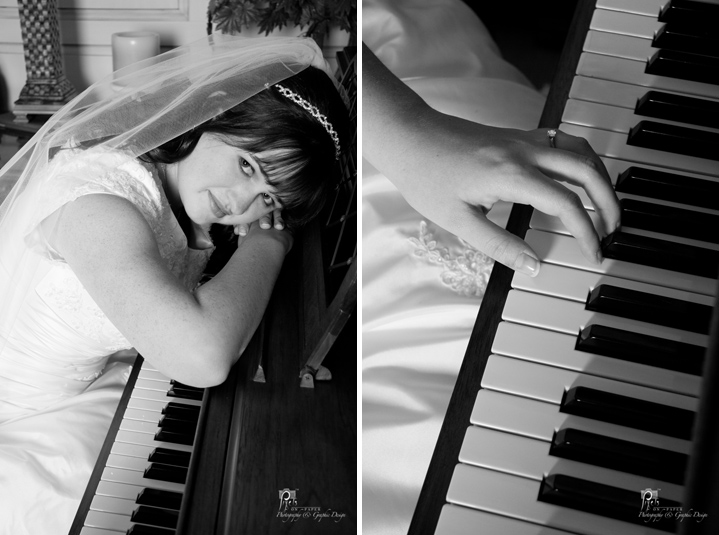 After seeing the areas where I knew I could capture beautiful bride pics on the inside I was drawn outside and challenged to show Katy something she did not expect to like. What she saw was woods and a paved driveway. What I saw, and photographed was a winding path leading to a beautiful Bride in the spotlight of sunlight as the leaves shimmered in golds and greens dancing in the depth around her. This turned out to be the large art print Katy displayed at her wedding.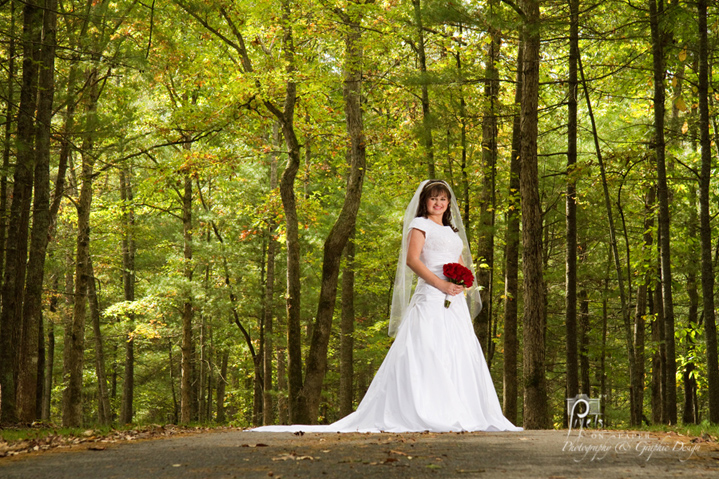 I love when we can give our clients what they didn't know they wanted. It's all in the creation process, and its a part of what sets us apart from the 1000s of people who all have cameras around us. We are creating art.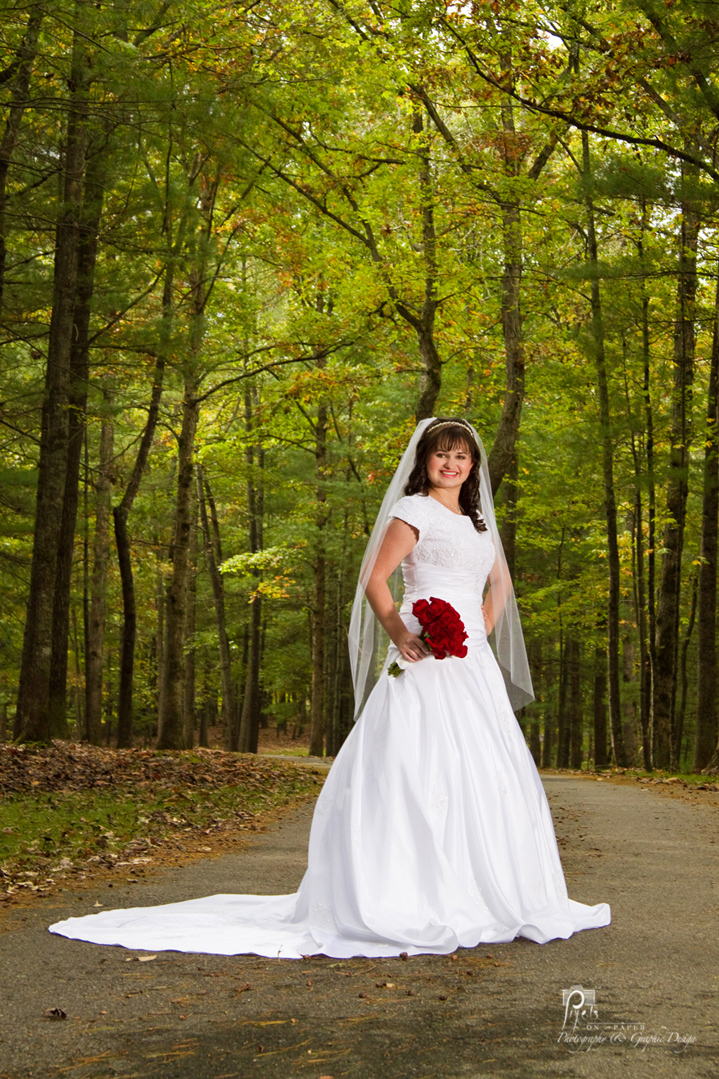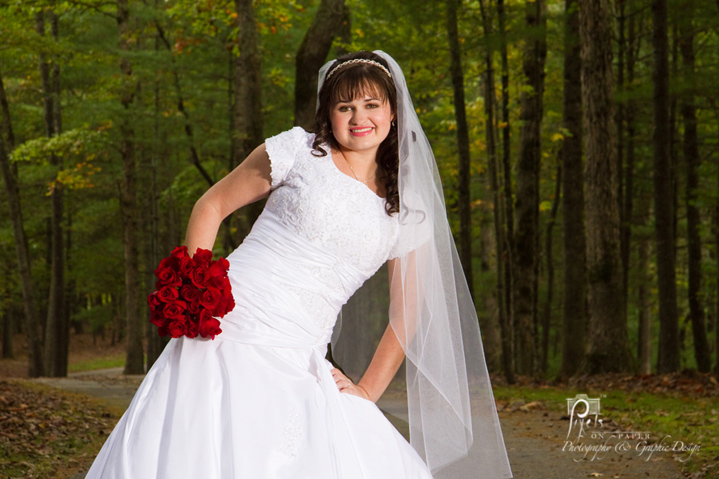 We will soon be posting a blog of Katy & Josh's wedding photo gallery with wedding pics. View more Bridal photos on our blog in the "Bridals" category and be sure to view our website at www.pixelsonpaper.biz. If you're interested in letting us create your own personal art or are interested in our wedding photography please send a message through our contact page or call our Wilkesboro studio at 336.990.0080