Late last year Pixels On Paper Photography found what is sure to be one of our absolute favorite wedding venues in the NC Mountains in Valle Crucis, NC while photographing a fall wedding located at the Inn at Little Pond Farm.  The Inn is a French Country house nestled in a pine grove surrounded by a mountain meadow. Like something you would see straight out of a magazine! The owners Gaye and Frank have thought of everything and created the perfect atmosphere for quaint, intimate, weddings in the NC High Country for locals and for those planning destination weddings in the NC Mountains.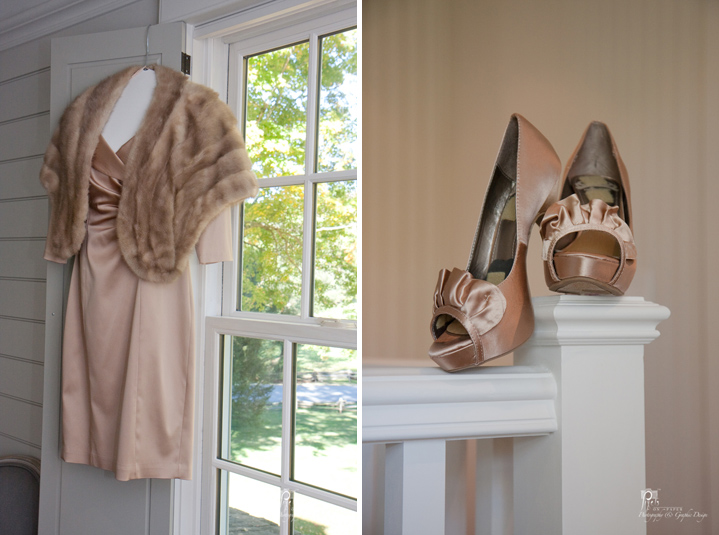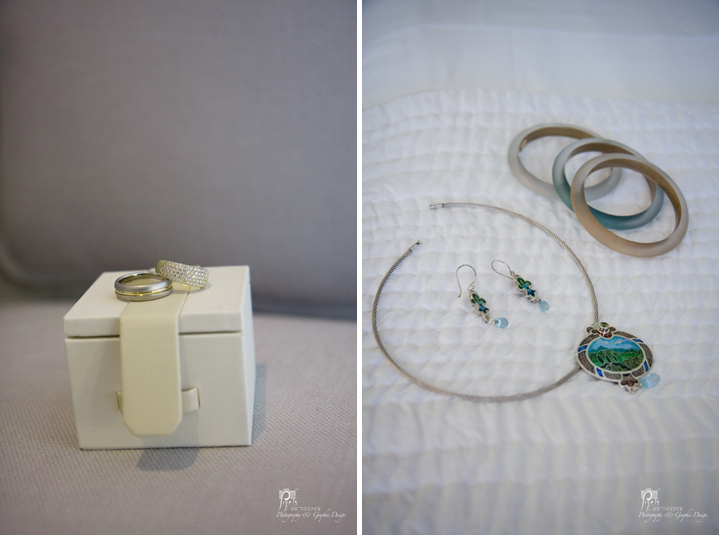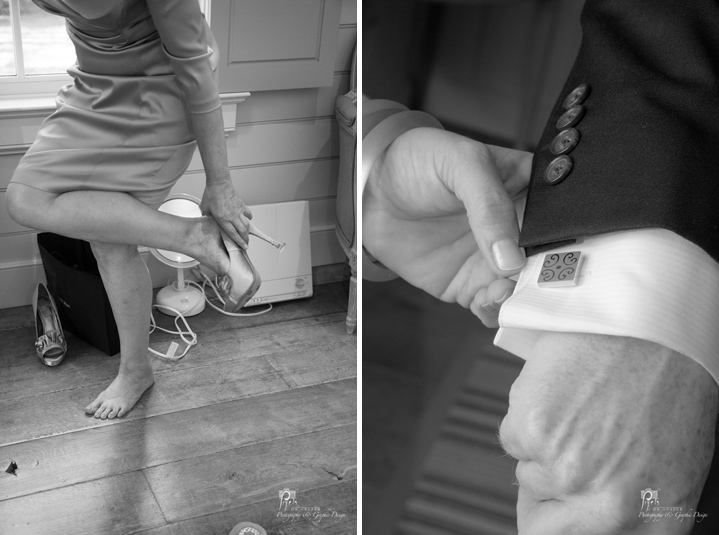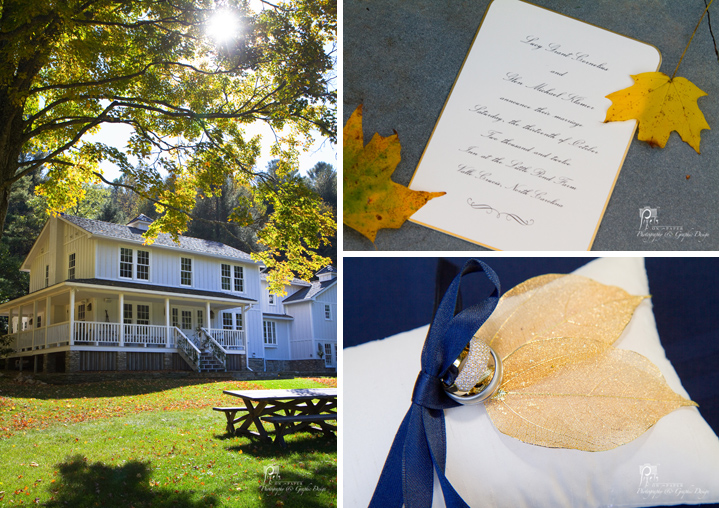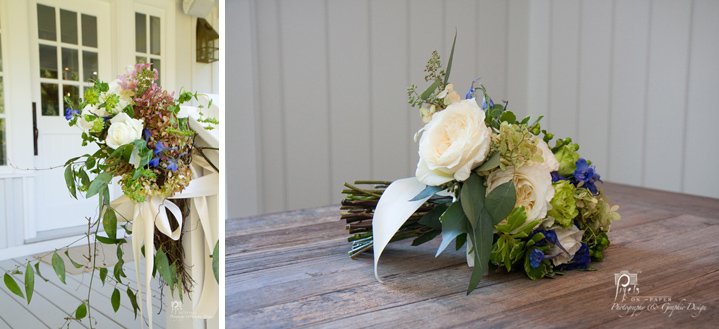 Combine this beautiful location and perfect Fall foliage with the most adorable Bride and Groom and we have the ultimate dream for wedding photographers. Lucy & Glen are each in their 50s and this was the first marriage for both. They desired an intimate, fun experience with immediate family and close friends in the North Carolina mountains during the Fall season for their wedding and one that did not necessarily conform to convention.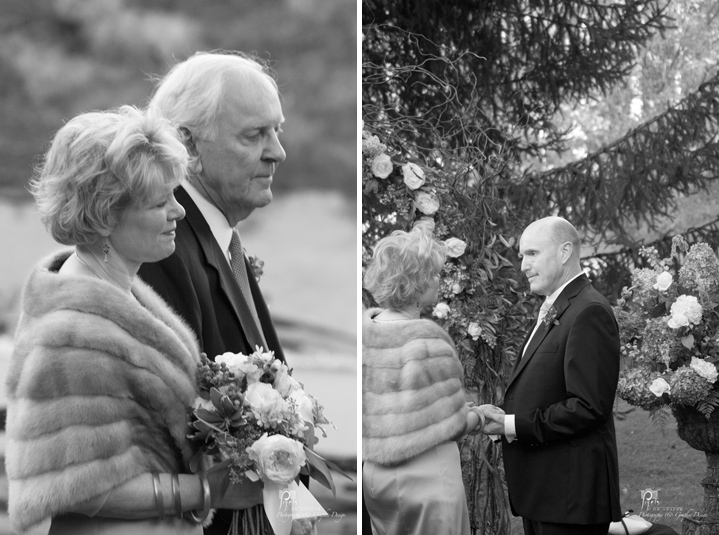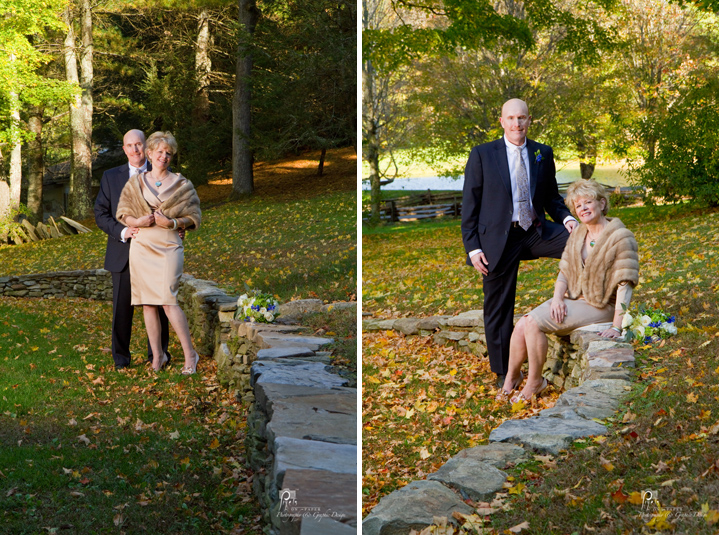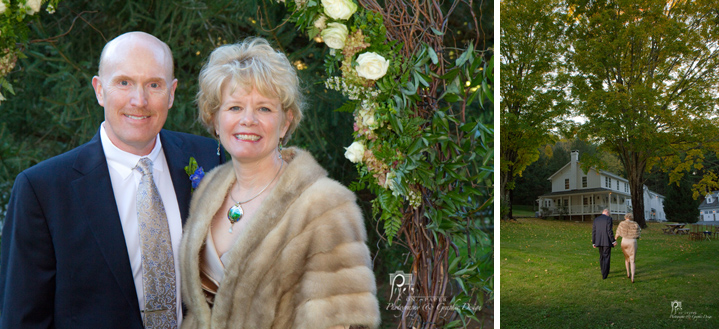 The outdoor ceremony was followed by a candle lit reception with a  5 course dinner inside the Inn at Little Pond prepared on-site by a private chef. All the guests sat around one long farm table and enjoyed their meal together and celebrated.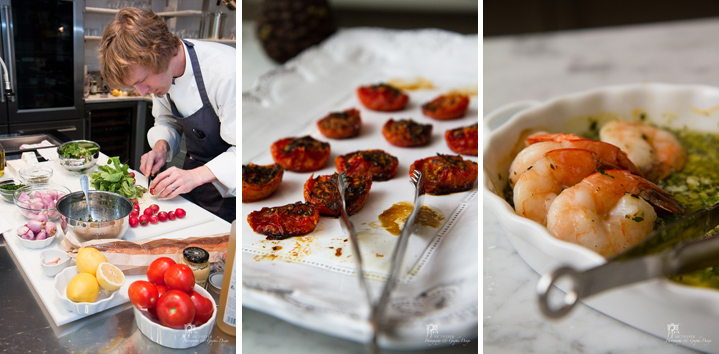 We love this description directly from Lucy that describes the unique details of their wedding: "The perspective of the "perfect wedding" can change over the years. As a 50+ year old couple, we are not just starting out in our adult life. We both have experienced full, single lives. For each of us, that life included traveling to unique parts of the world. Our wedding needed to reflect a special bond and joy between two mature, independent individuals whose single life journeys will now become a shared sojourn."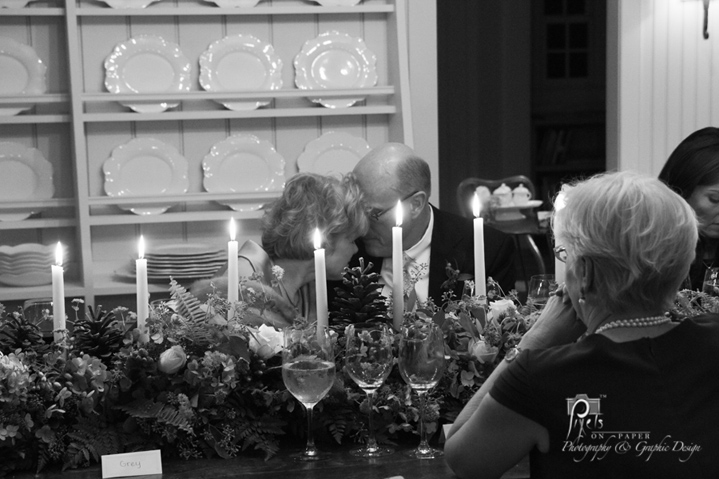 As a surprise to Lucy, Glen contacted Pixels On Paper prior to the wedding without Lucy knowing and arranged special music and extra photo time with us after the guests had departed to capture their romantic wedding dance.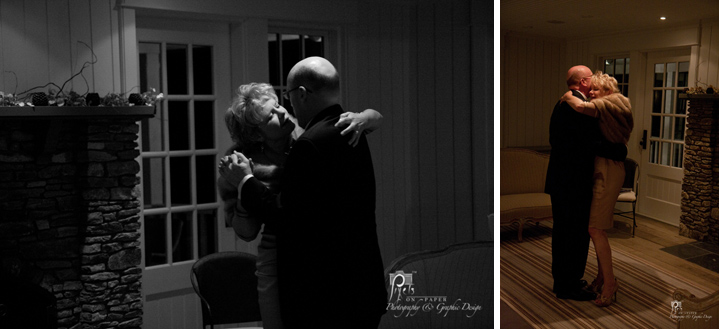 Photography: Pixels On Paper
Wedding & Reception Venue: Inn at Little Pond Farm, Valle Crucis NC
Flowers: Millefleurs, Valle Crucis, NC
Clergy: Reverend Sandra Possman, High Country Ministers
Transportation: Air Haven Limousine, Boone NC
Want to learn more about our wedding photography packages or portrait photography in the NC High Country? Call 336-990-0080, visit our website www.pixelsonpaper.biz or send us and email at mail@pixelsonpaper.biz for more information.
This work is licensed under a Creative Commons Attribution-NonCommercial-NoDerivs 3.0 United States License
All photos are ©2013 Pixels On Paper. Pixels On Paper Photography Boone Wedding and Portrait Photographers, Boone Wedding Photography, Boone Wedding Photographers, High Country Wedding Photographers, NC Wedding Photographers.  Husband and wife team providing creative photography for weddings and portraits in NC, specializing in the NC High Country,  Charlotte, Destination Weddings and in the NC Mountains.