Our first wedding of 2011 belongs to Kristen and Dustin. After some fear over the weather and devastating tornadoes in other parts of North Carolina it turned out to be beautiful April weather in Wilkes County for these two to say "I Do".   It was a simple country wedding church ceremony and reception with lots of attention and time spent on the details.  We will let this sample of their wedding pictures tell the story. Congratulations to Kristen and Dustin!

As we mentioned in our earlier sneak peek blog post, Dustin loves his job as a Fireman at the Wilkesboro station and we were more than happy to incorporate that into our photos.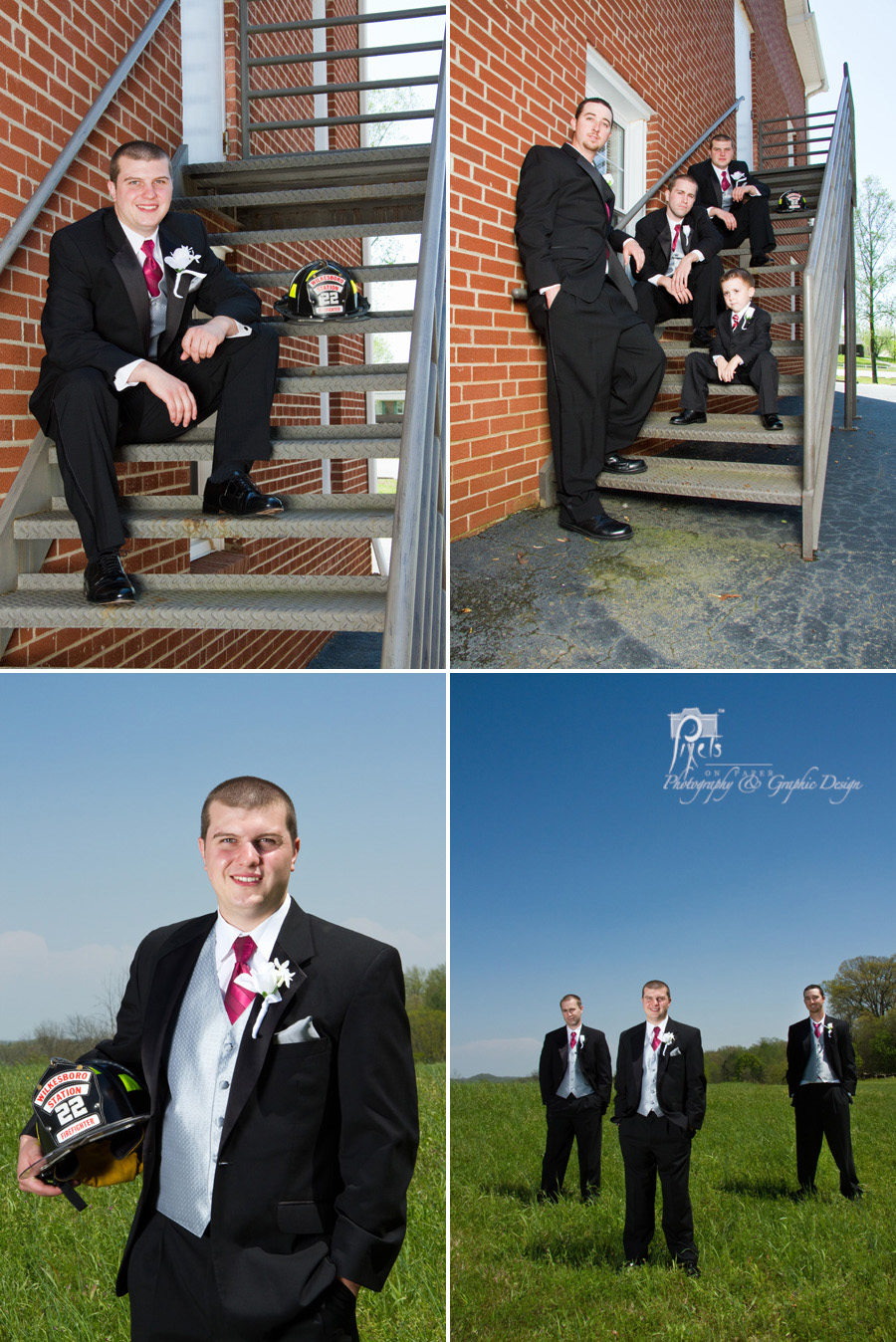 Be sure to view more of their wedding photos as well as many others on the Pixels On Paper website.
This work is licensed under a Creative Commons Attribution-NonCommercial-NoDerivs 3.0 United States License.