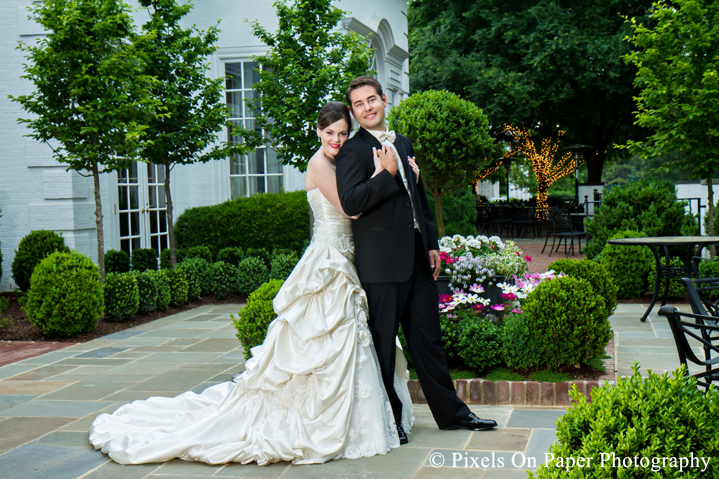 We were blessed beyond measure to photograph Maggie & Seager's Charlotte wedding. Not just because it's always a blessing to be the chosen wedding photographer but because Maggie is the 3rd McConnell sibling who's wedding we have photographed. The first wedding was in 2006 when Maggie was still a teenager! We've shared an incredible closeness with this family and her groom Saeger is a perfect addition.
In Maggie's own words the best thing about her wedding day: "The best thing about my wedding day was speaking my vows and hearing my best friend pledge his love forever to me! Everything went off absolutely perfect, but even if it hadn't nothing could have made it any less special. I will never forget the sound of Saeger's voice and his sincerity as he spoke those vows to me.  That will always be my most cherished moment."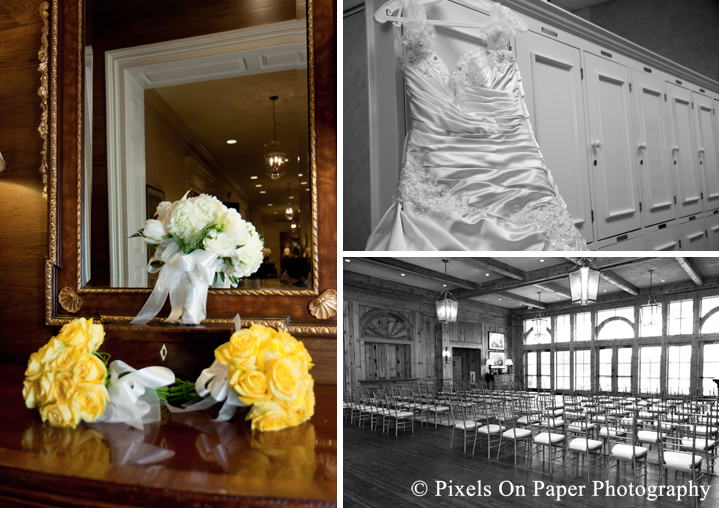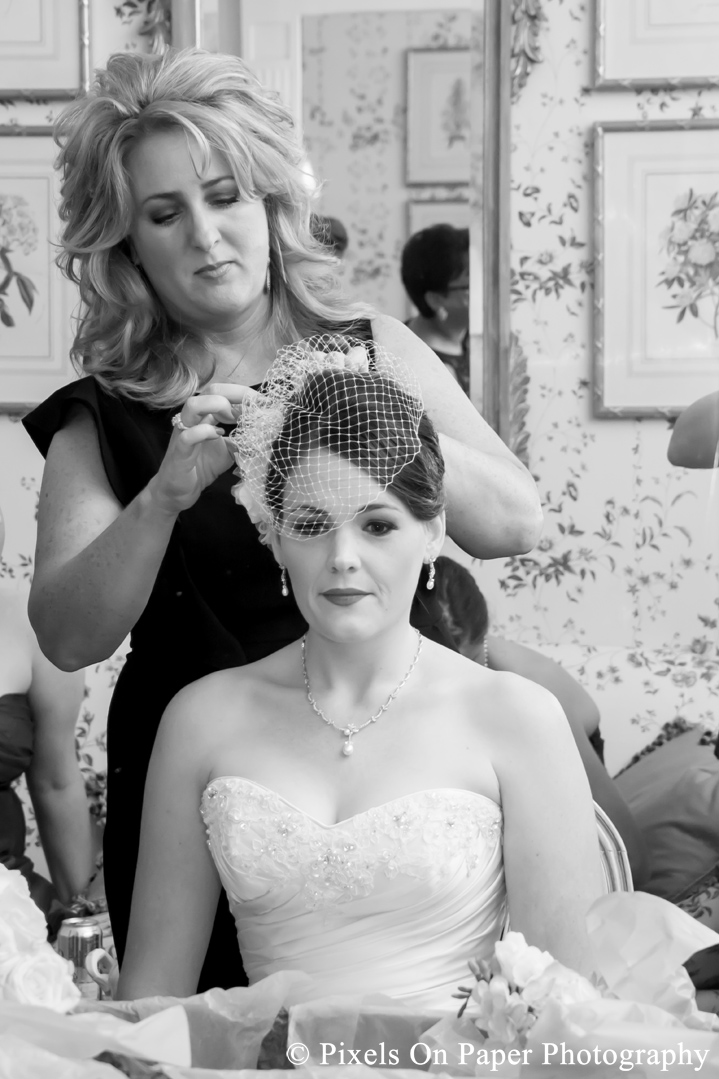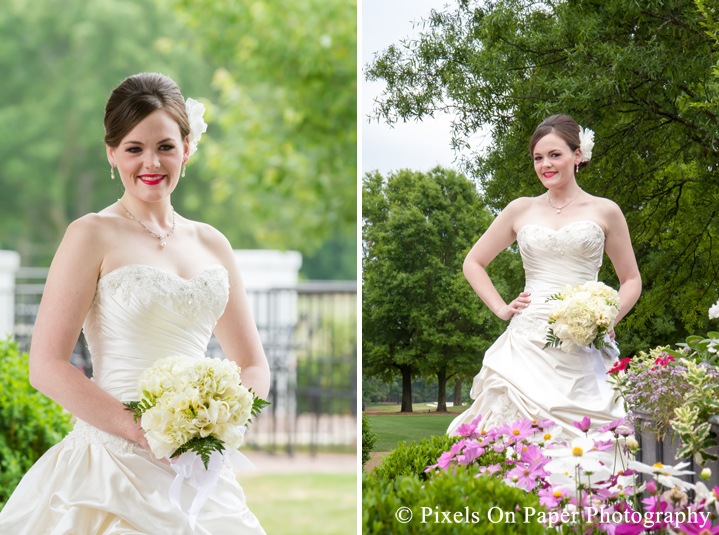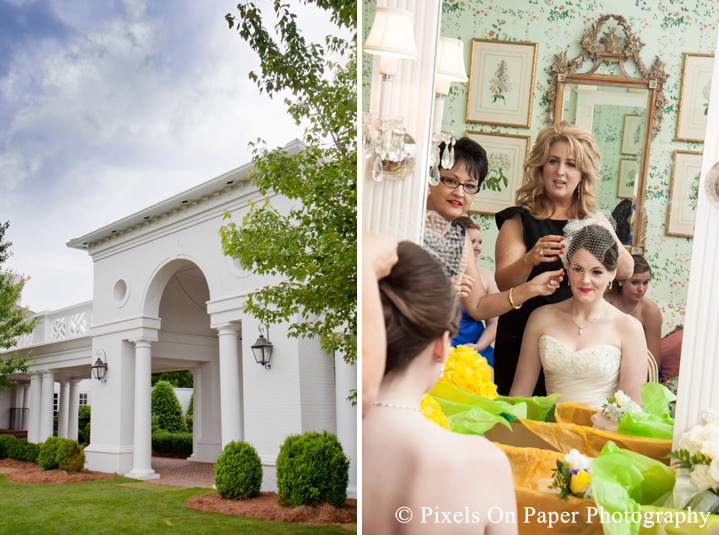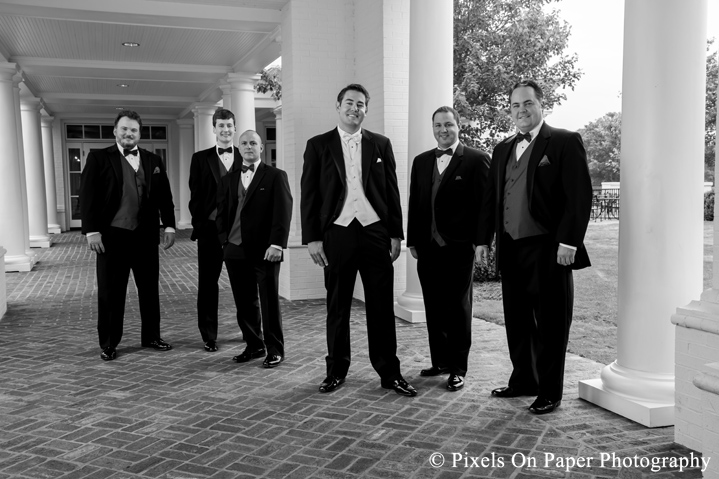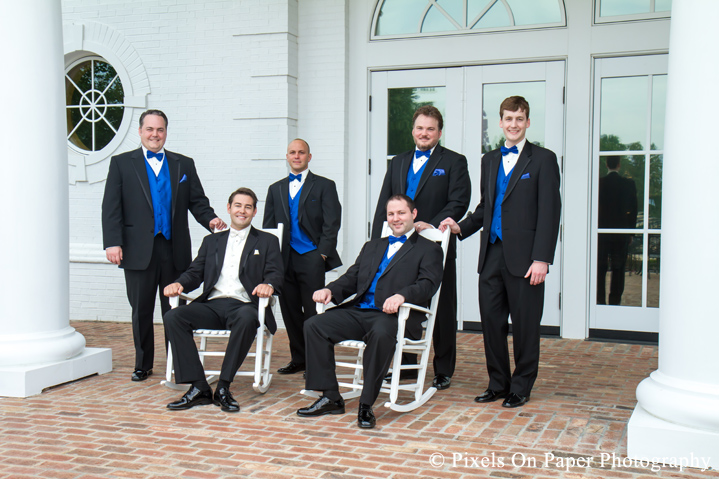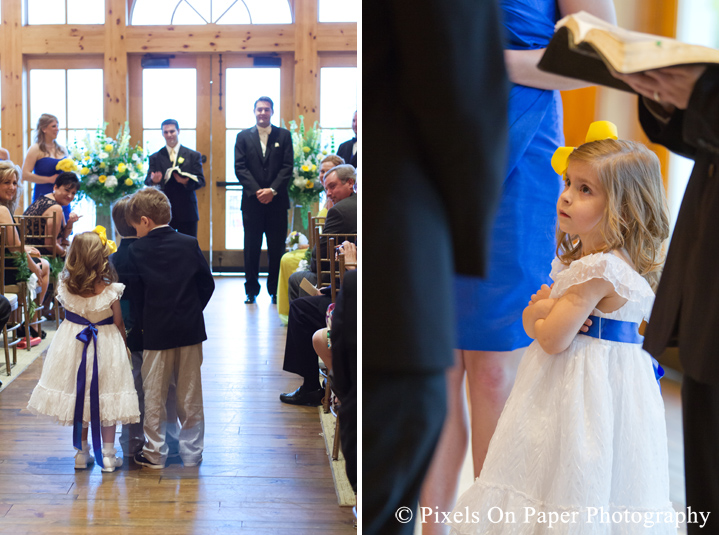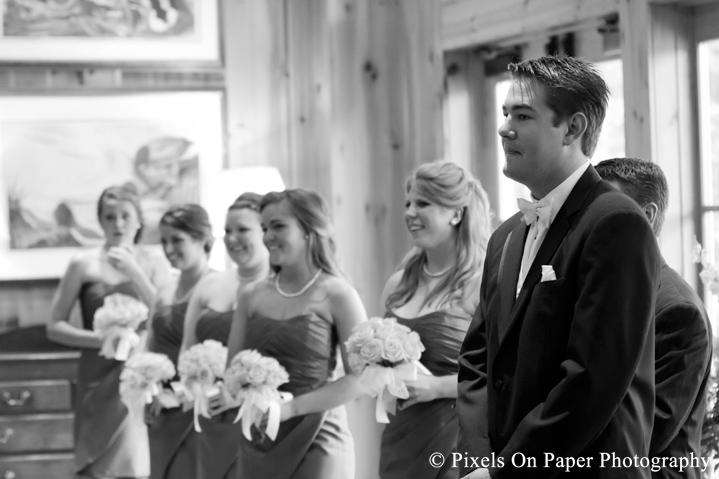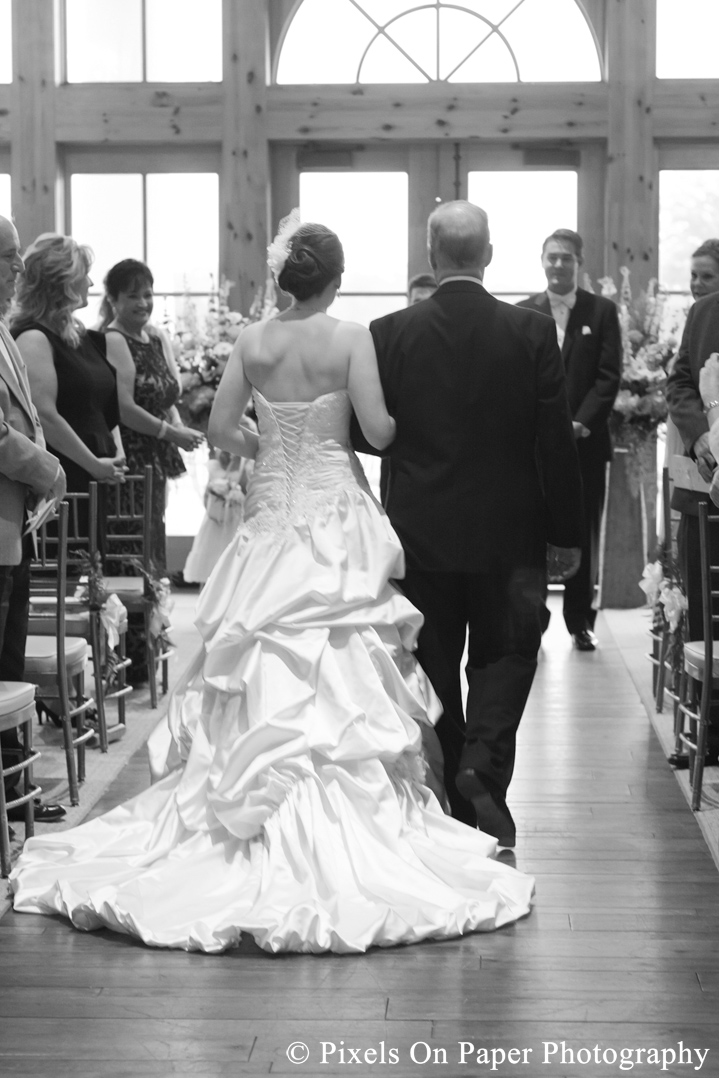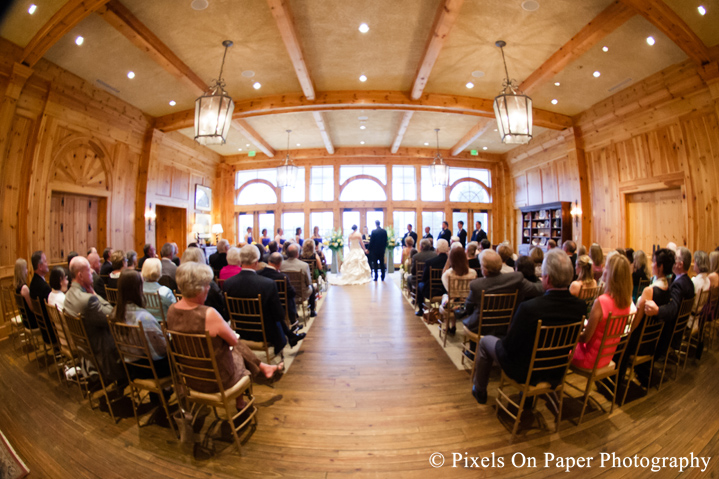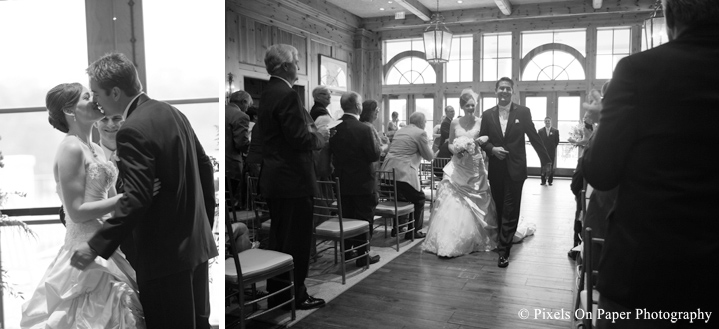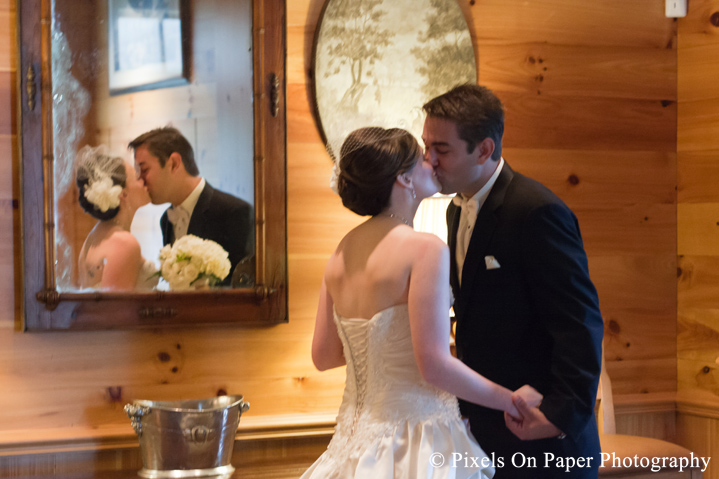 Although both Maggie and Saeger now live in Florida, the wedding and reception took place at Quail Hollow Country Club in Charlotte only one week after the Wells Fargo Golf Tournament. For Maggie the location was special because it was just down the street from the neighborhood where she grew up. The location gave her the opportunity to introduce those from Florida to the place that she called "home".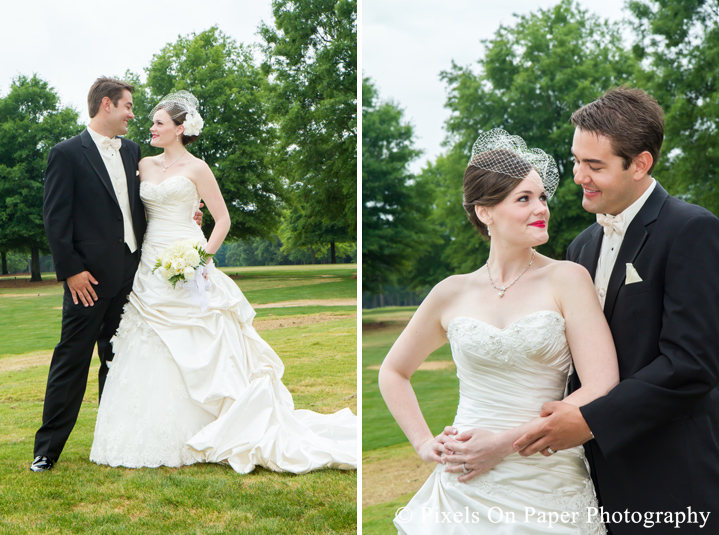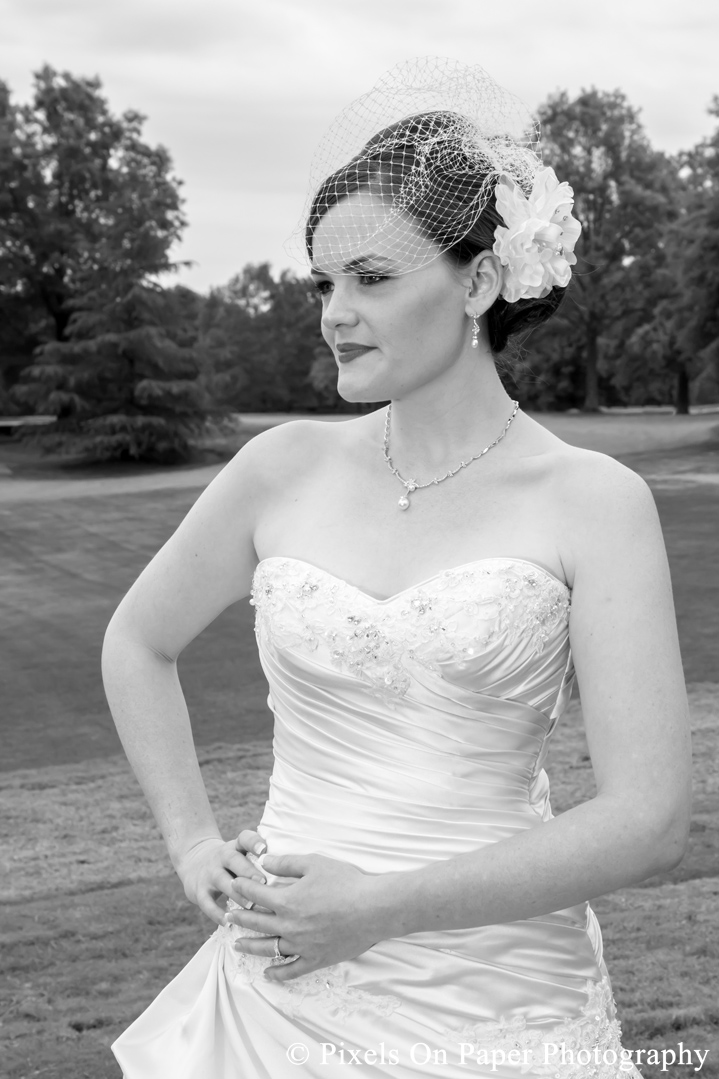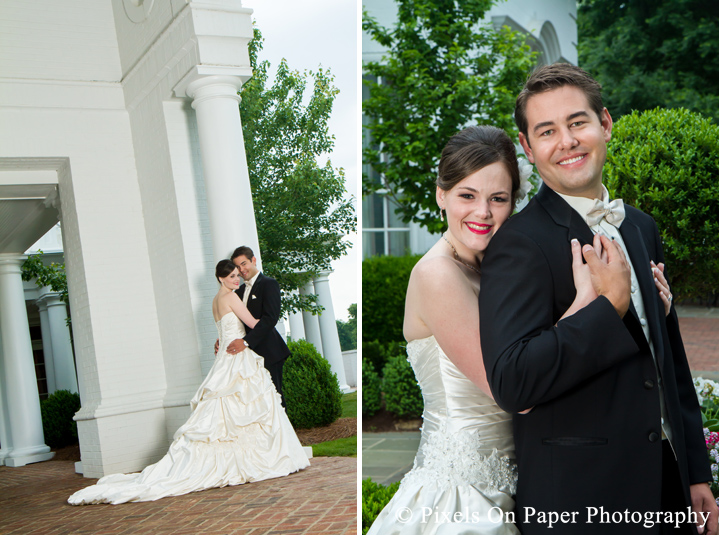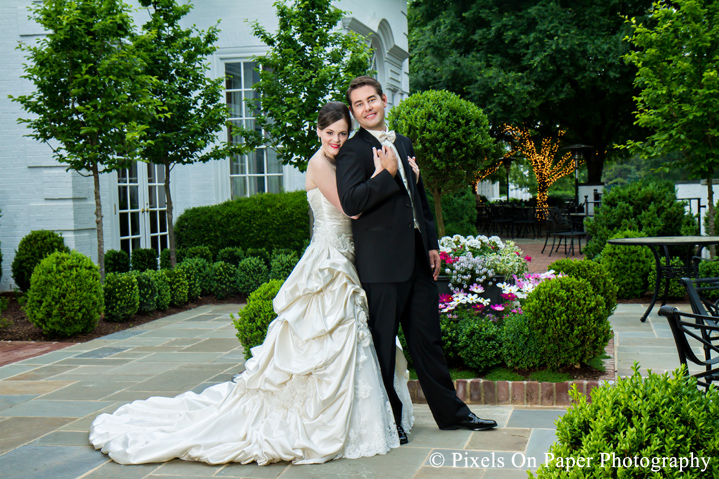 What made this Charlotte wedding unique was it's southern charm and elegance. The royal blue and yellow (Maggie's favorite) color pallet was bright and happy. Plus she had one of the most gorgeous cakes we've ever seen created by Wow Factor Cakes.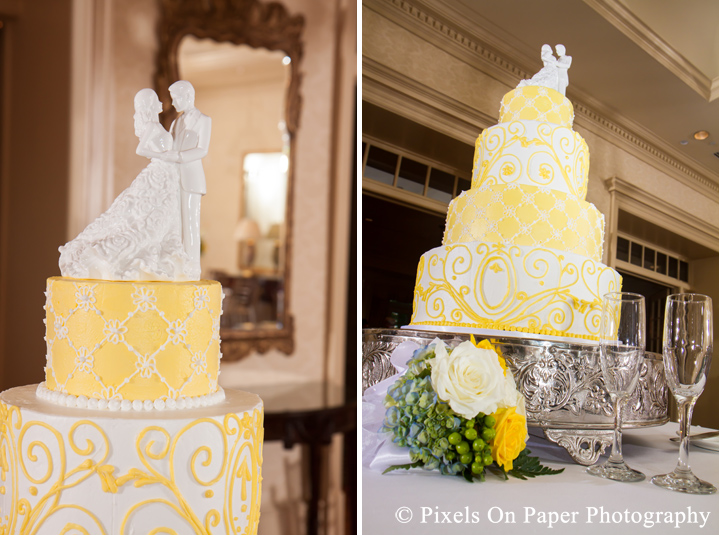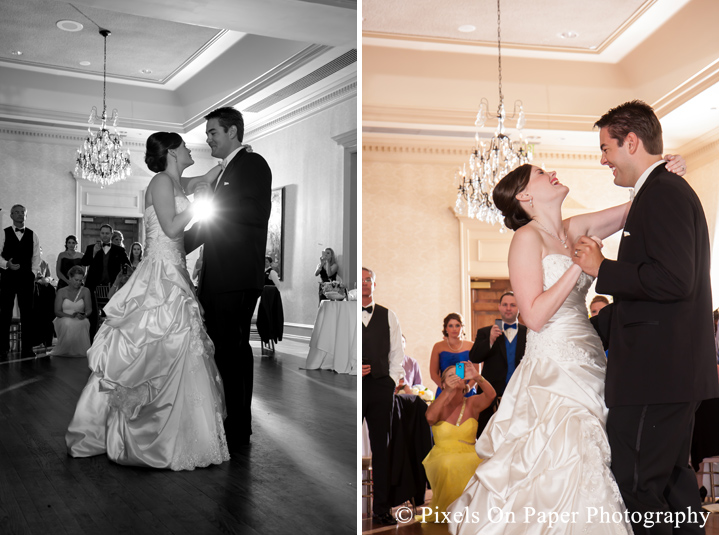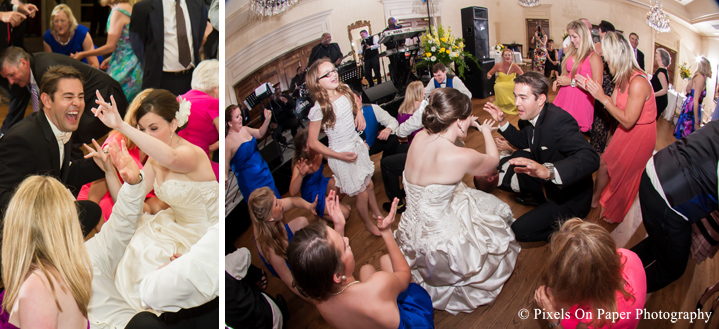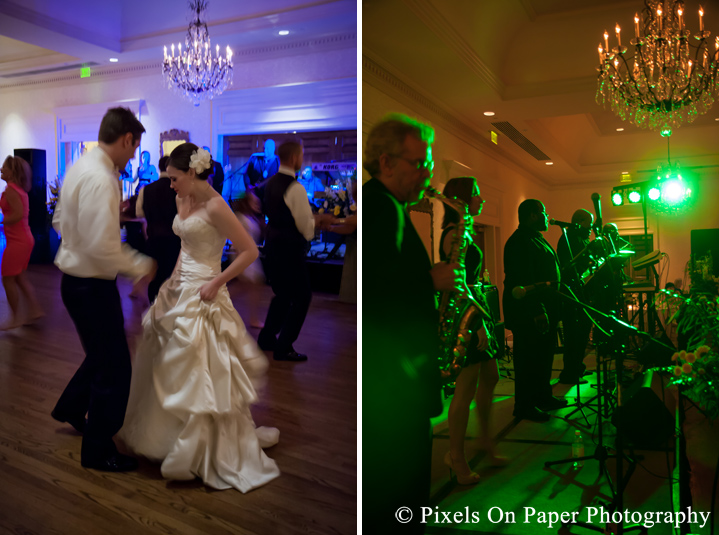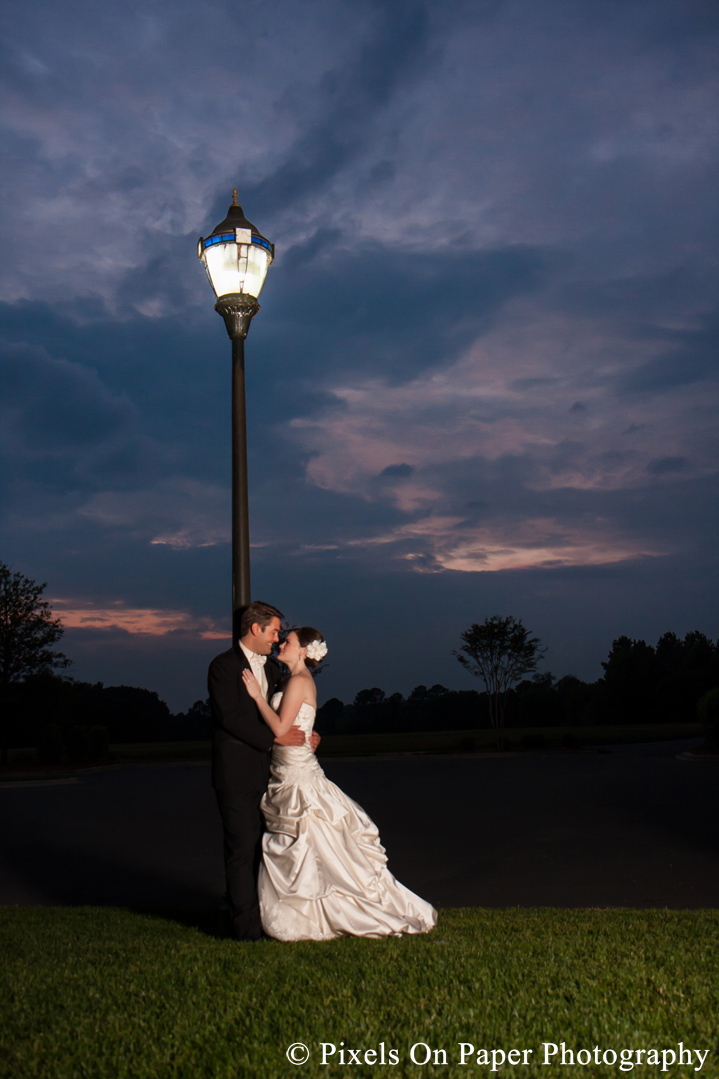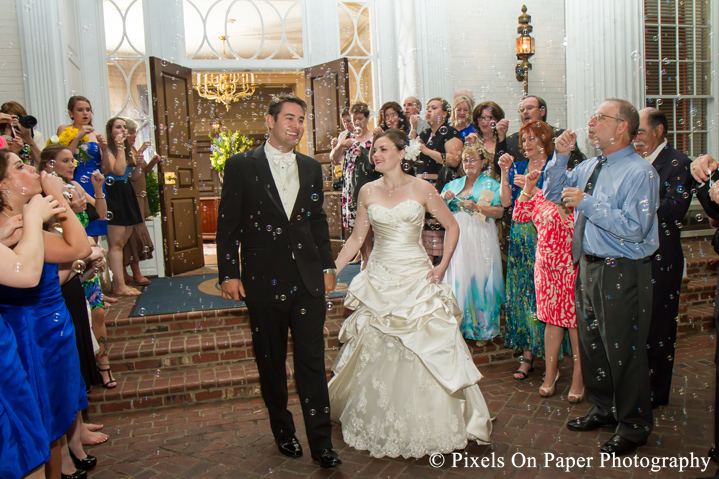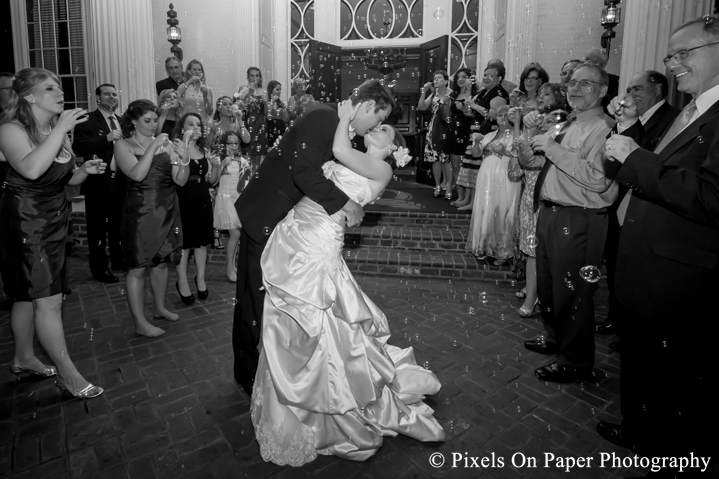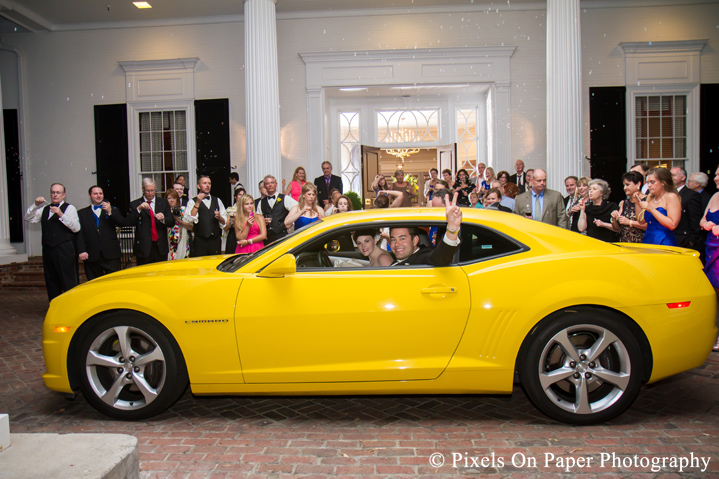 Our prayer for Maggie and Saeger is that their marriage will be filled with immeasurable blessings!
Want to learn more about our wedding photography packages or portrait photography in Charlotte NC or the NC High Country for NC Mountain destination wedding photography? Call 336-990-0080, visit our website www.pixelsonpaper.biz or send us and email at mail@pixelsonpaper.biz for more information.
Photography: Pixels On Paper
Location: Quail Hollow Country Club
Entertainment: Java Band
Wedding Planner: Elizabeth Frost of Quail Hollow
Cake: Wow Factor Cakes
Flowers: Wayne Freeman of Traditions
Bride's Gown: Loretta Bridal Boutique
Bridesmaids Dresses: Mecklenburg Bridal
This work is licensed under a Creative Commons Attribution-NonCommercial-NoDerivs 3.0 United States License
All photos are ©2013 Pixels On Paper. Pixels On Paper Photography Charlotte Wedding and Portrait Photographers, Charlotte Wedding Photography, Charlotte Wedding Photographers, Charlotte Wedding Pictures, Charlotte Wedding Photos, High Country Wedding Photographers, NC Wedding Photographers.  Husband and wife team providing creative photography for weddings and portraits in NC, specializing in the NC High Country,  Charlotte, and NC Mountain Destination Weddings.