We've worked in the Charlotte wedding industry with Rachel for many years. When it was her turn to be married and she asked Pixels On Paper to be her and Jeremy's wedding photographer for their Charlotte wedding we were thrilled and honored that she would choose us. This wedding was one of the most emotionally touching and enthusiastic weddings we've photographed.
Rachel and Jeremy's story is unique in that their love did not only involve each other but also Rachel's daughter Sophia. A short time after Rachel gave birth to Sophia, Rachel was encouraged by her sister to get back into the dating world. Through EHarmony she met Jeremy. We all know a lot of guys that would freak out at this situation and after the first date never be heard from again. Jeremy is not one of those guys. They got to know each other for about a week, went on one date and cancelled their E-harmony memberships! Sophia joined them for their second date and it was obvious that they were meant to become an incredible little family.
Photographing this wedding was easy. In part because Rachel was the wedding planner for the Holiday Inn Center City Charlotte. Lets face it, she had thought of everything and was crazy organized! The main reason it was easy to be their wedding photographer  was because the whole day in Charlotte was full of emotion, energy, details and LOVE. We think that even if you don't personally know this couple you will surely feel the moments  we captured in their wedding pictures.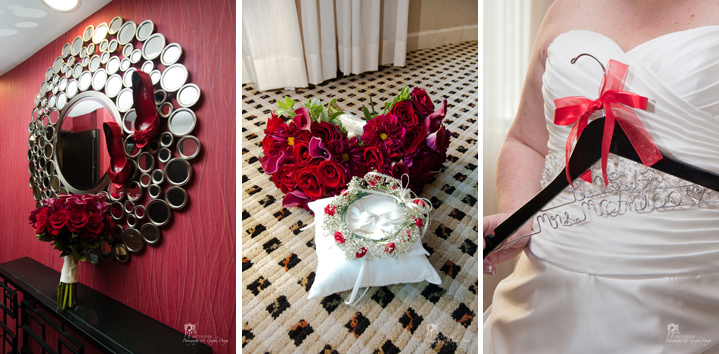 Rachel and Jeremy chose to share a First Look before the wedding ceremony so that they could have a private moment before their wedding and also get as many photographs taken so that they could go to their wedding reception and start celebrating with their wedding guests sooner. We loved photographing this moment between the two of them discreetly from a distance.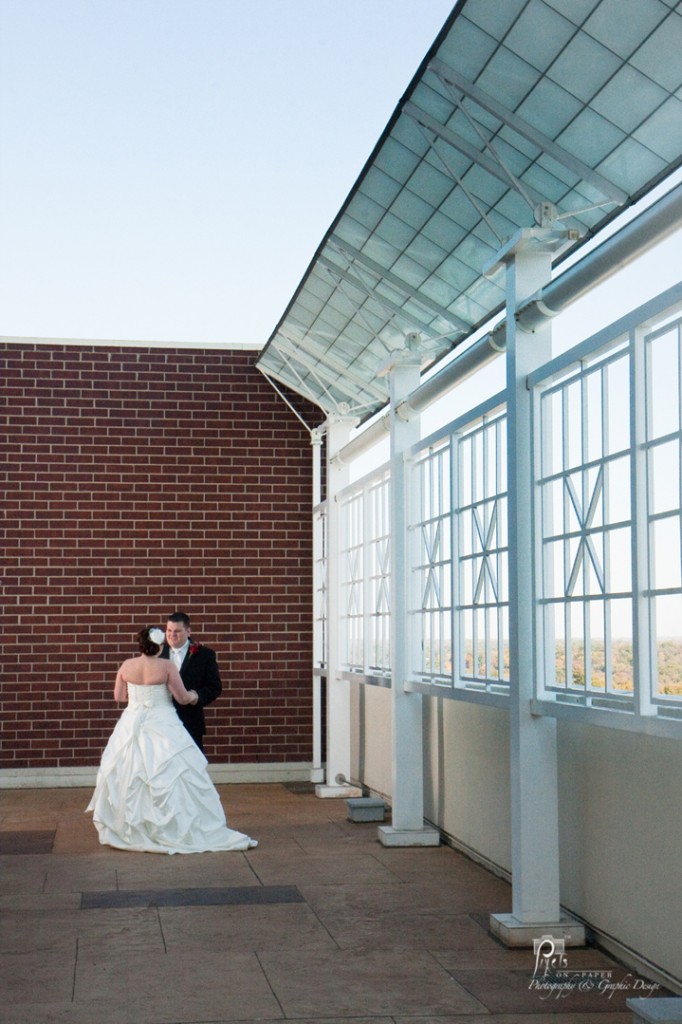 The wedding ceremony was located on the roof top rotunda of the Holiday Inn Center City Charlotte. Sophia seemed to be celebrating during the ceremony just as much as Rachel and Jeremy. During their vows Jeremy also made a commitment to Sophia and gave her a necklace during the ceremony as a sign of his love to her.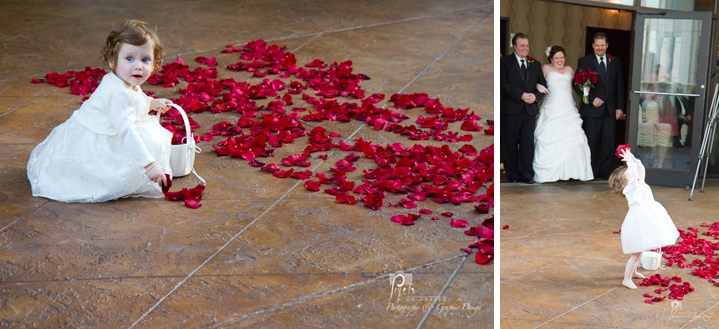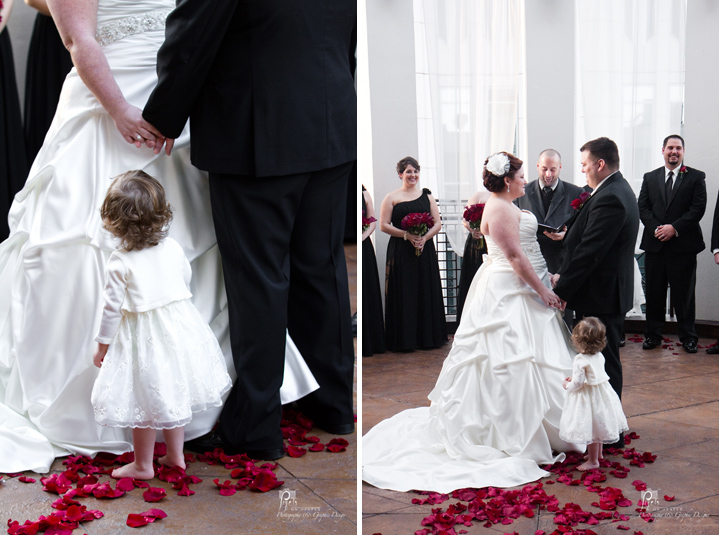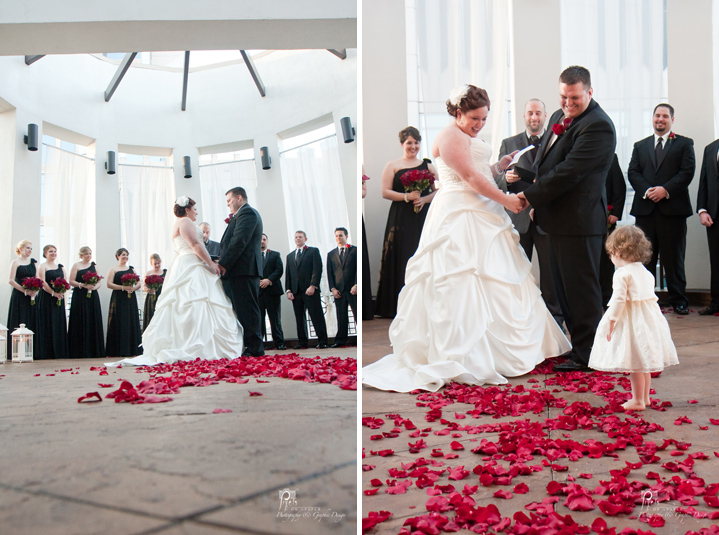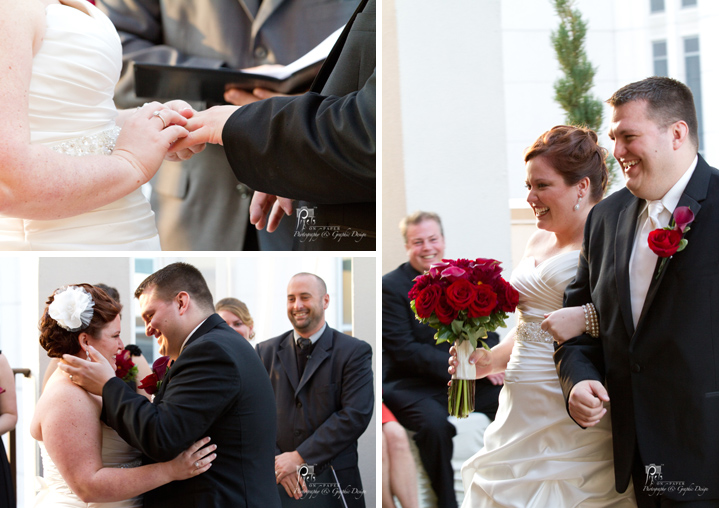 We captured wedding pictures of the couple and their wedding party in and around the Holiday Inn Center City Charlotte, at one of the new center city parks in uptown Charlotte, and along the tracks of the Charlotte Lynx Light Rail which they used as transportation to the wedding reception.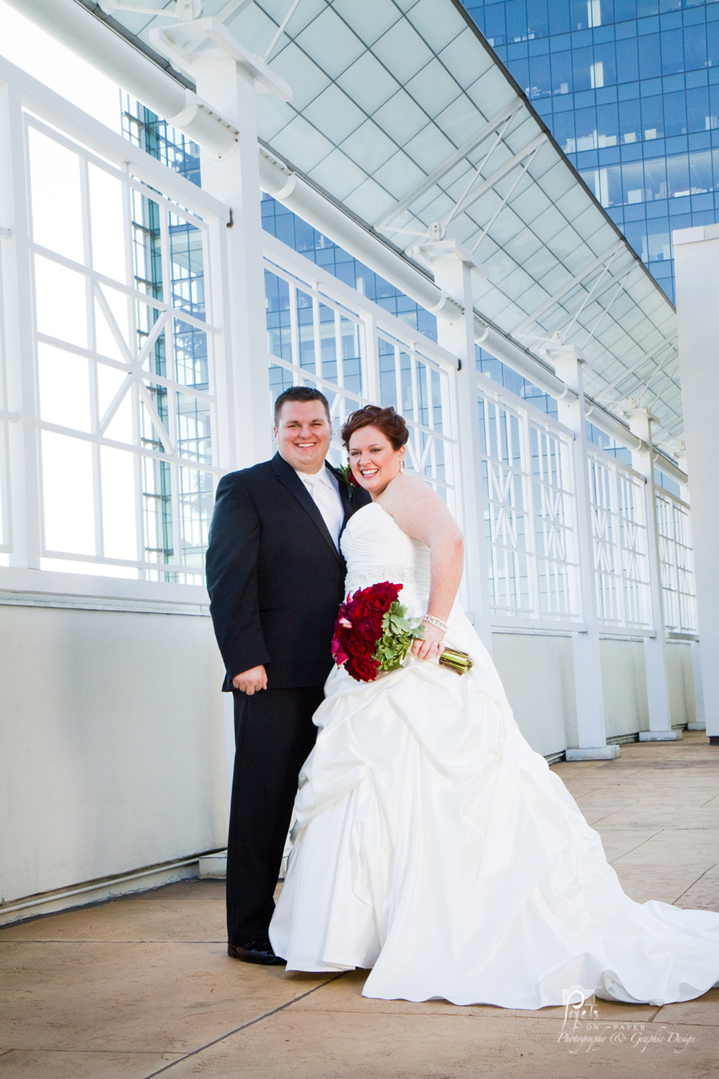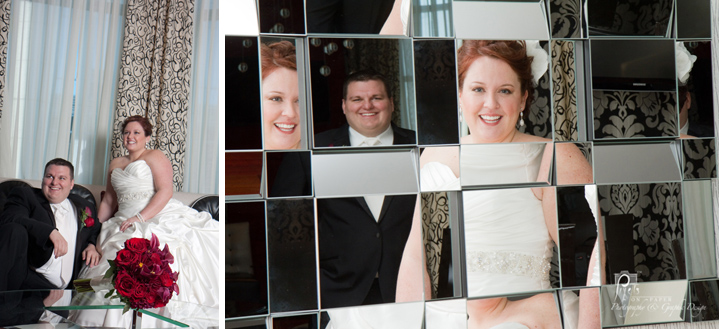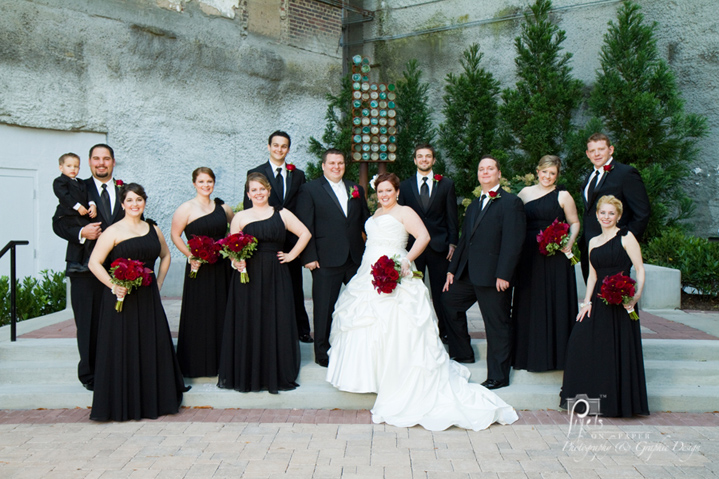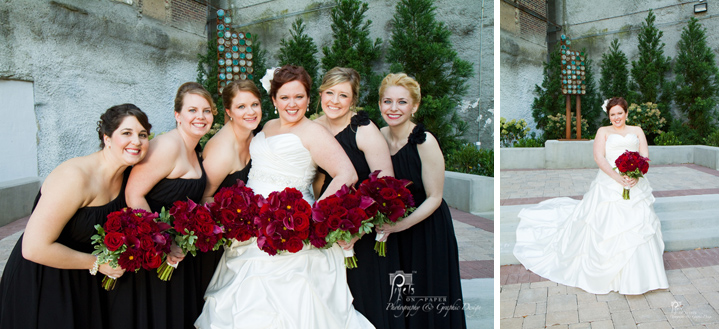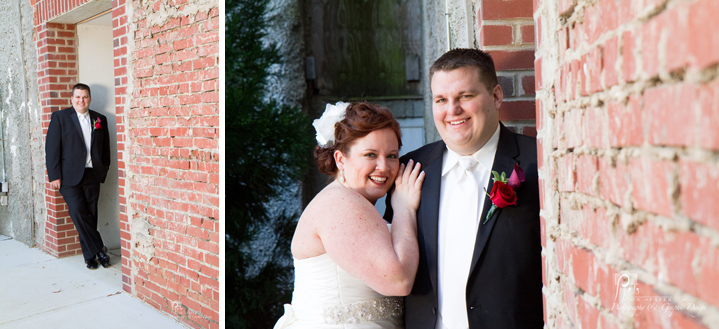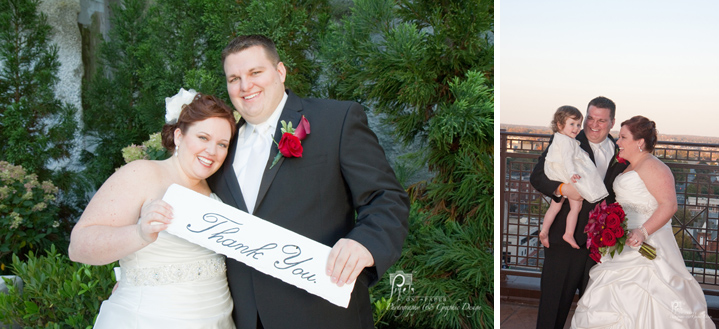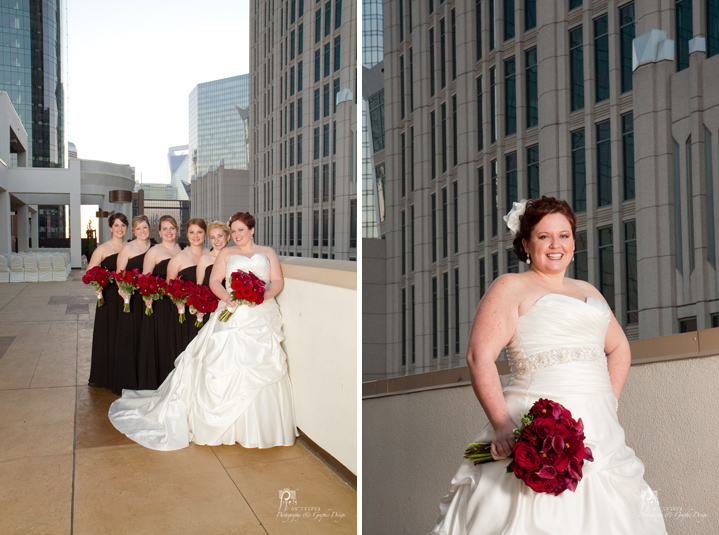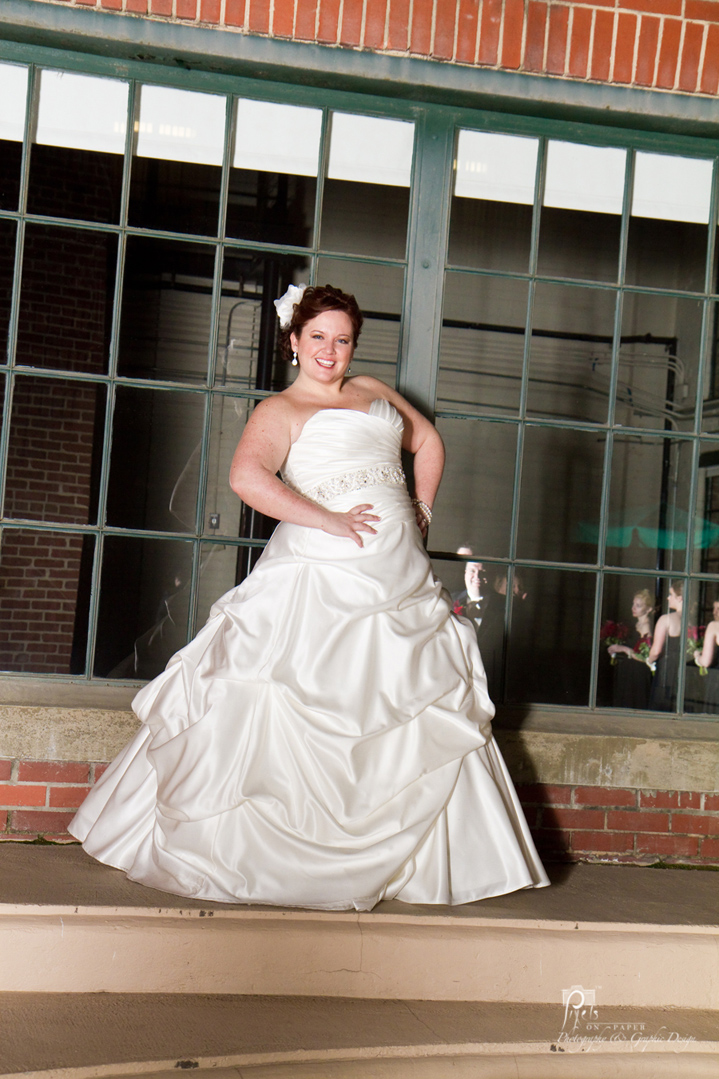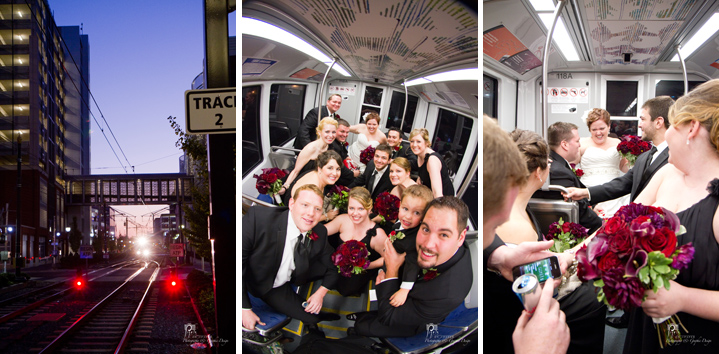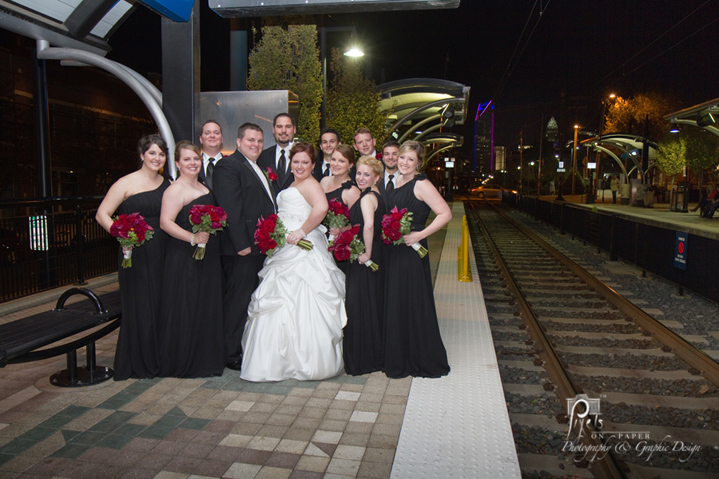 The wedding reception was located just outside of uptown Charlotte at Byron's Southend. The Michael Catlow Group provided DJ entertainment that had the wedding party and guests celebrating on the dance floor all night.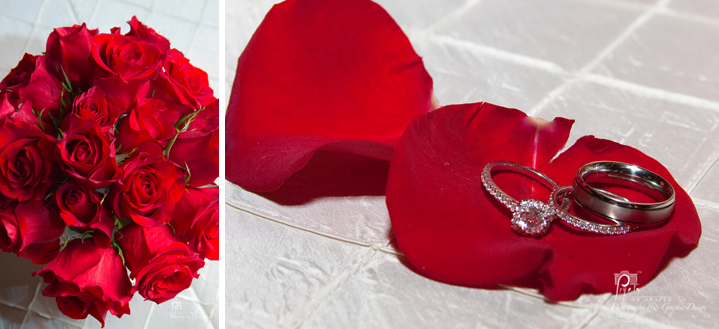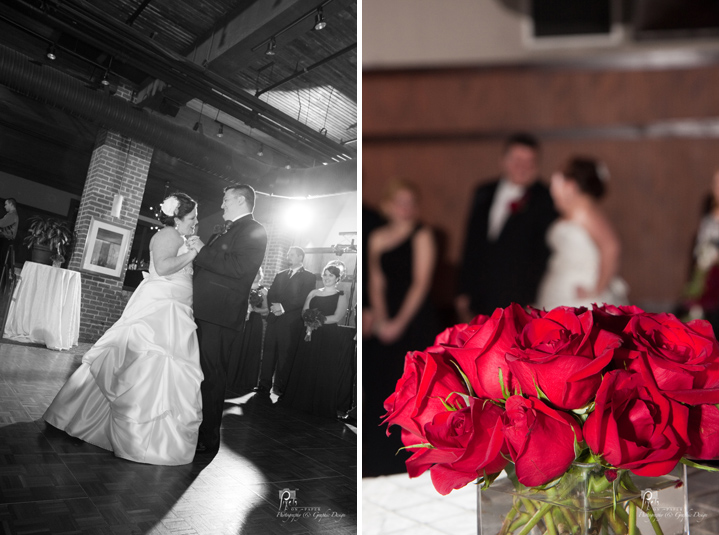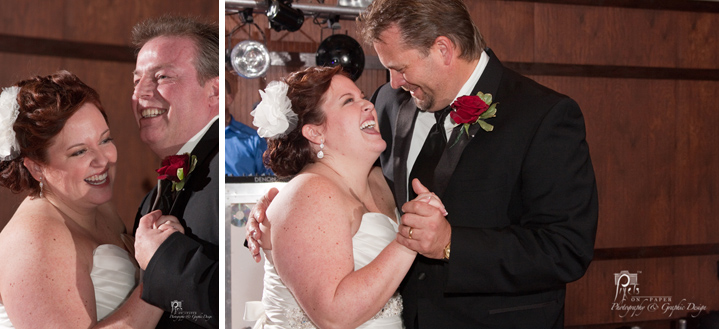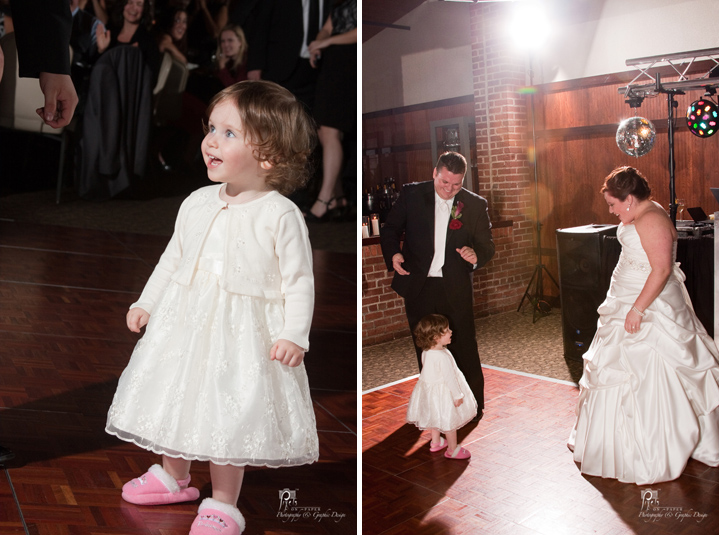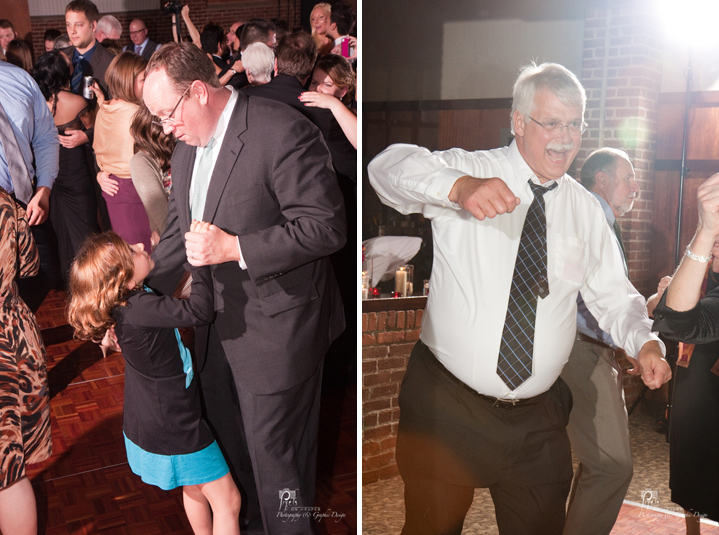 We wish Rachel, Jeremy and Sophia all the very best that life and marriage has to offer. Remember, our blog loves comments!
Wedding Photographer: Pixels On Paper
Wedding Videographer: Isabel's Corner Videography
Wedding Ceremony: Holiday Inn Center City Charlotte Rooftop
Reception Venue: Byron's Southend
DJ: Michael Catlow Group
Caterer: Best Impressions
Cake: Cloud 9 Confections
Favors: ShutterBooth Charlotte
Rentals: Tamara Hundley Events
Transportation: Charlotte NC Lynx Light-rail
Flowers: Tropical Images
Want to learn more about our wedding photography packages or portrait photography? Call 336-990-0080, visit our website www.pixelsonpaper.biz or send us and email at mail@pixelsonpaper.biz for more information.
This work is licensed under a Creative Commons Attribution-NonCommercial-NoDerivs 3.0 United States License
All photos are ©2013 Pixels On Paper. Pixels On Paper Photography Charlotte Wedding and Portrait Photographers, Charlotte Wedding Photography, Charlotte Wedding Photographers, High Country Wedding Photographers, NC Wedding Photographers.  Husband and wife team providing creative photography for weddings and portraits in NC, specializing in the NC High Country,  Charlotte, Destination Weddings and in the NC Mountains.