Every state in the US has it's schools and teams and naturally North Carolina is no different. The rivalries and passions around them are intense and whether you participate or not, you're aware. And really, it's pretty fun to watch and nice to see loyalty and pride played out on some level. This family is passionate about UNC Chapel Hill where both parents – Carisa and Bradley attended and are proud alums.
Naturally, when it was time to shoot a new family portrait session, they turned to the hallowed grounds – and it wasn't necessary to bribe their kids who are absolute tarheels.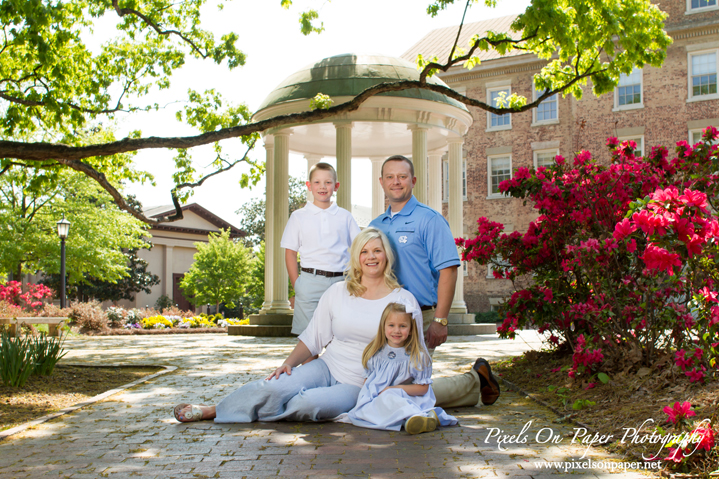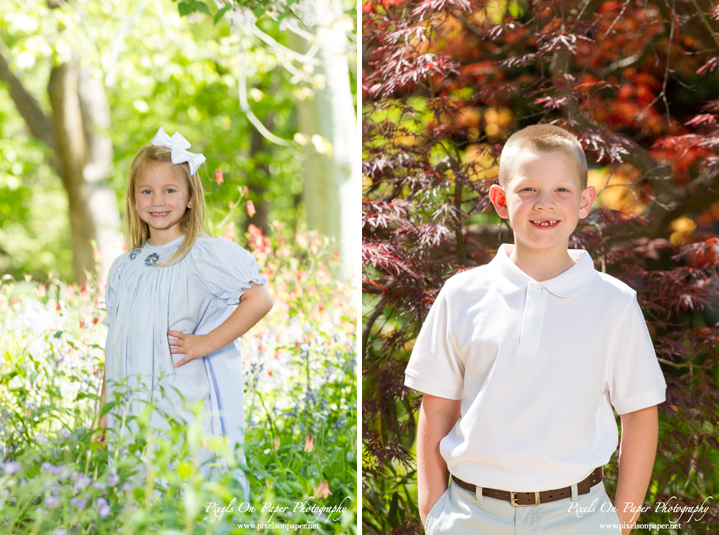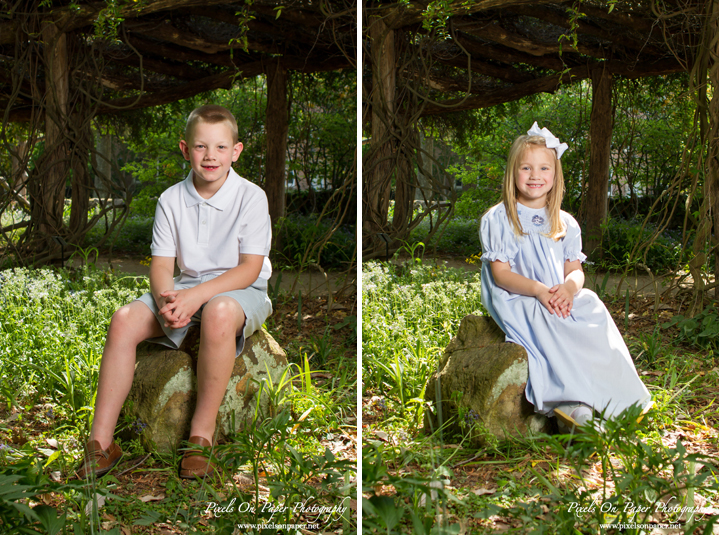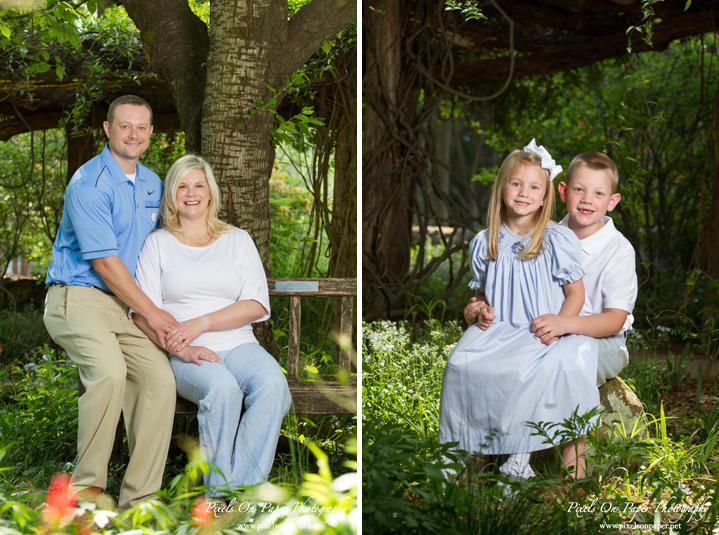 The campus grounds were a perfect place to shoot Carisa, Bradley and their children Slater and Alarie. We've photographed this family before and they have such a lively joy about them, the shoot itself was a breeze. While walking from one place to the next parents were able to share stories with the kids of their time there. The family goes to athletic games on campus as often as they can. Slater was particularly excited to go to the school book store after our session so that he could get championship memorabilia.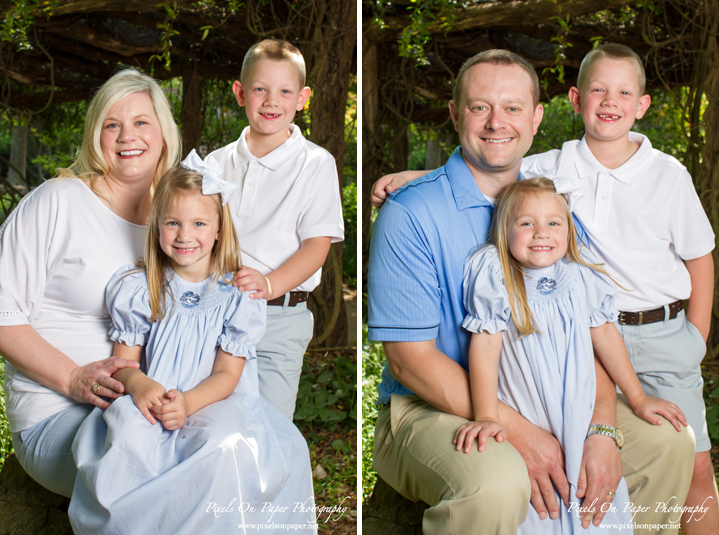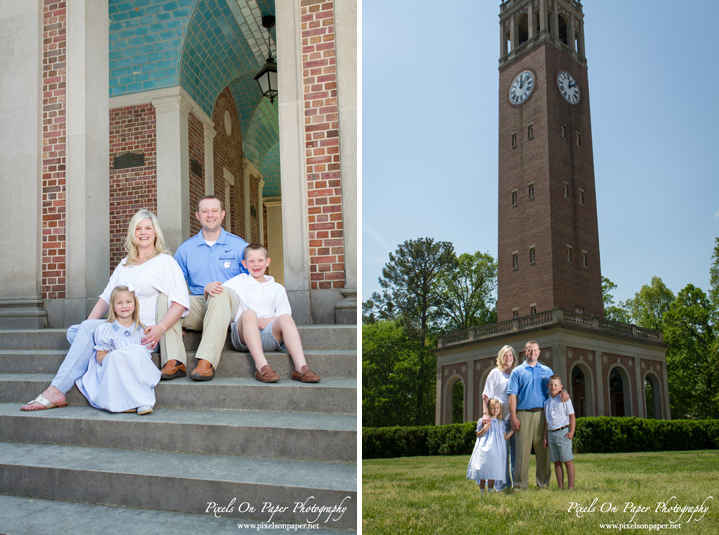 We always love to oblige families that have a particularly important or beloved venue for their session. Whether it's a family home, a stadium, by a river or with mountain views, we're in if you are.
We love family portraits whether they are set in the studio, the great outdoors, a specific location like the mountains or high country, or on our property in our outdoor portrait garden. Pixels on Paper photographs, engagements and weddings, brides, and special events and portraits  of all kinds in our Wilkesboro, NC studio. We would be honored to meet with you, learn about you and your family and be a part of taking special portraits that will become, we hope, family heirlooms.
Save
Save
Save
Save