If we had a golden doubloon for every time we were asked to attend or photograph a pirate wedding – we'd have a single coin and a million pirate jokes we'd be tempted to make. But this was no joke and the ceremony itself was filled to the brim with pirate references and joy that only the likes of Robert Louis Stevenson and Sir Walter Scott. It started as a party but this year, the host couple added a new element: they got married, …. on their property ……. dressed as pirates and surrounded by their friends, many in costume. It was a blast, down to when the last sword was sheathed and the last lantern was out.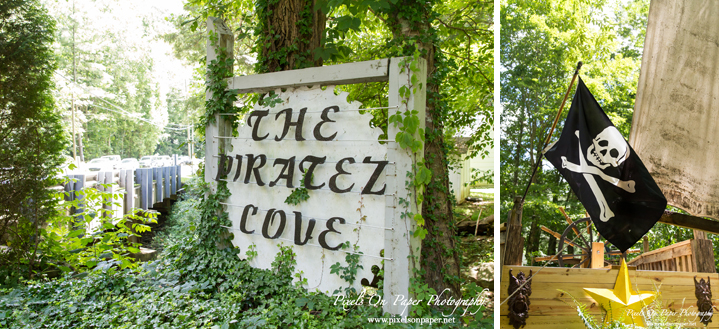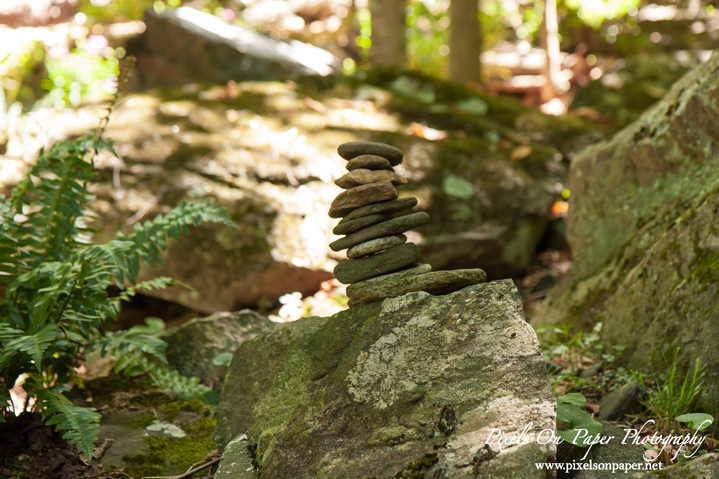 The couple are in beverage distribution, so there was no shortage of beer and ale for the party and their first dance as man and wife was to Chris Stapleton's Tennessee Whiskey.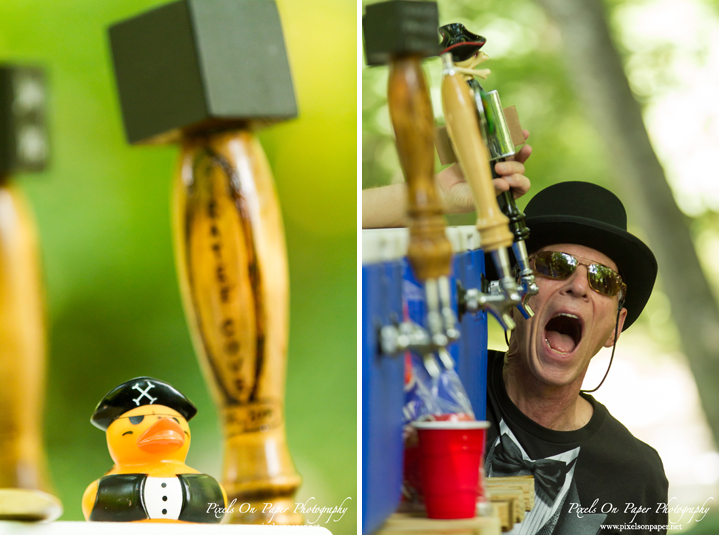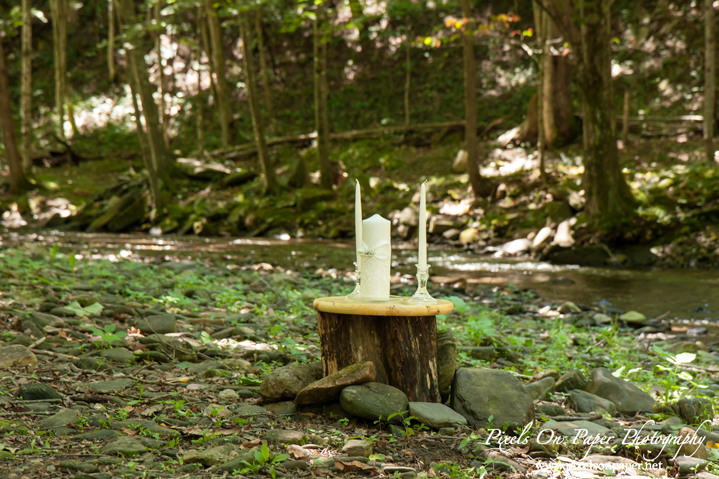 Edith and Kirk have been a couple for 21 years and a dozen of those ago, they started hosting a pirate party on their gorgeous wooded property that boasts a stream that runs through it and a pirate ship. Their place is called: the Piratez Cove. If you find yourself suffering from poverty of imagination for a party or a wedding (or both), take note:
Edith's processional music was AC/DC's Highway to Hell. They said their vows on a bridge that Kirk built. No walking the plank. Before the ceremony, they had a parlay party where the bride and groom laid their weapons out on a table. Kirk had a few, but Edith had quite a few more. Peace was established.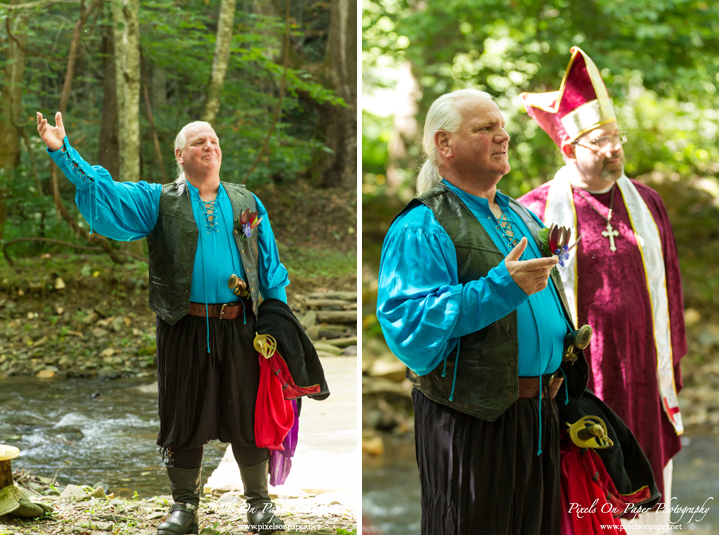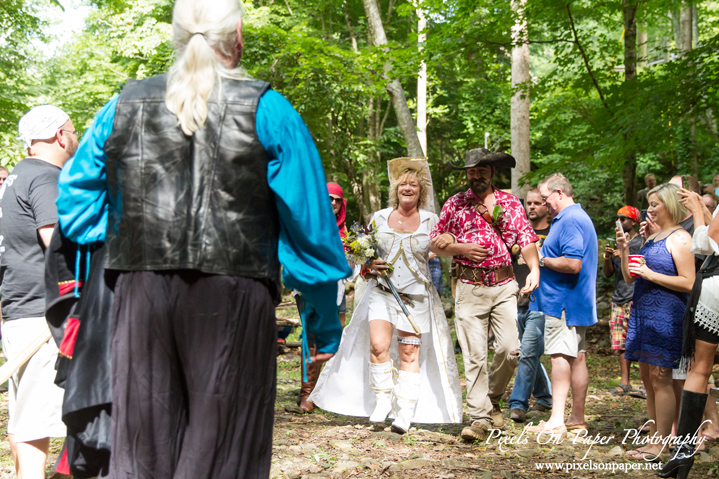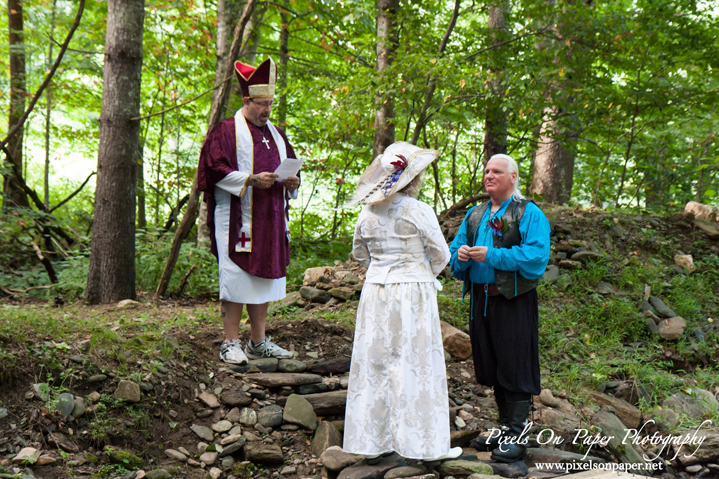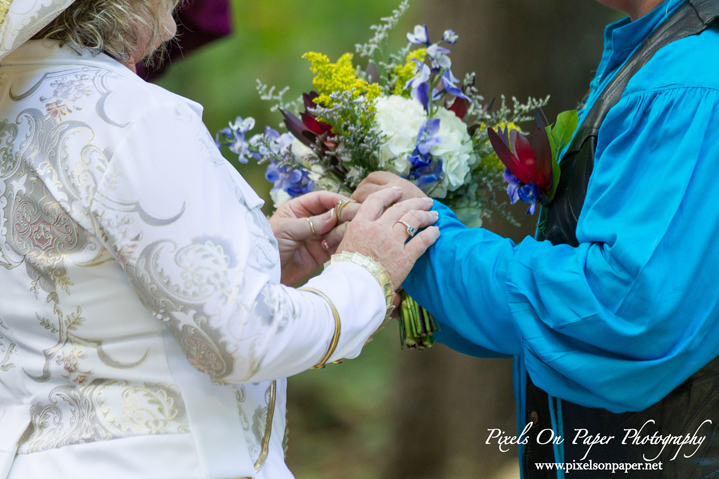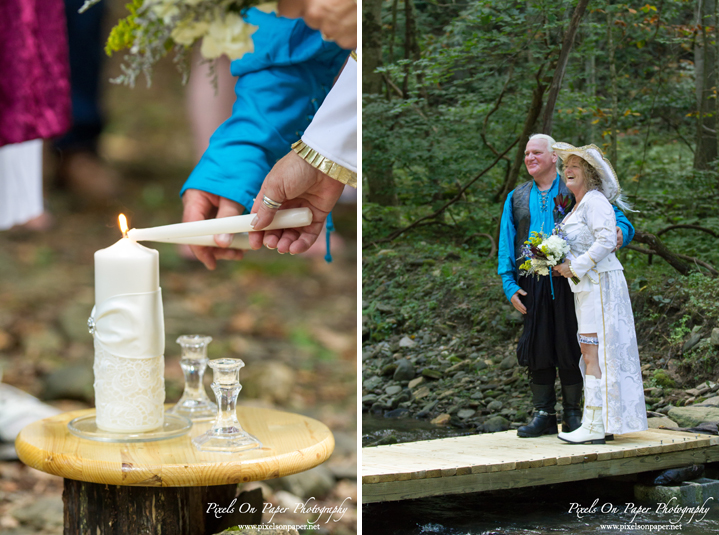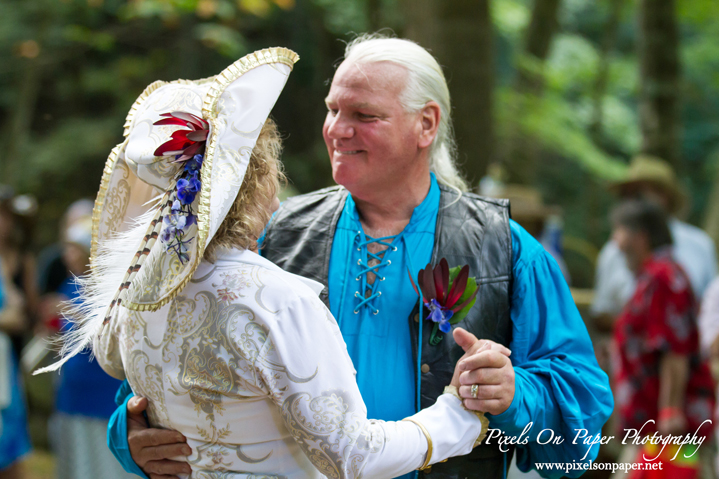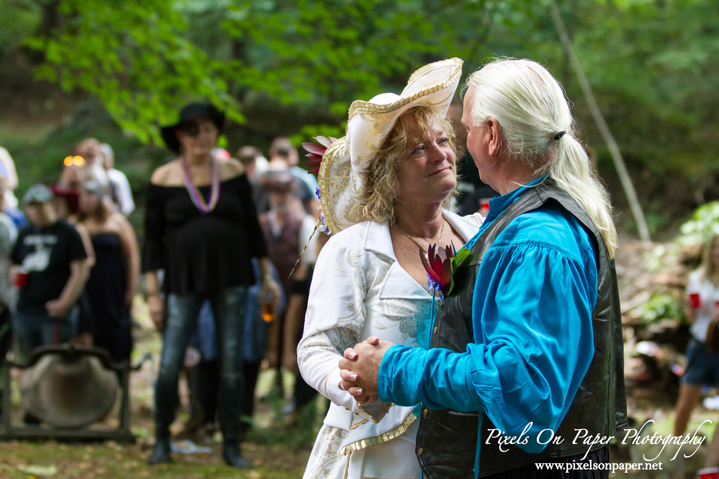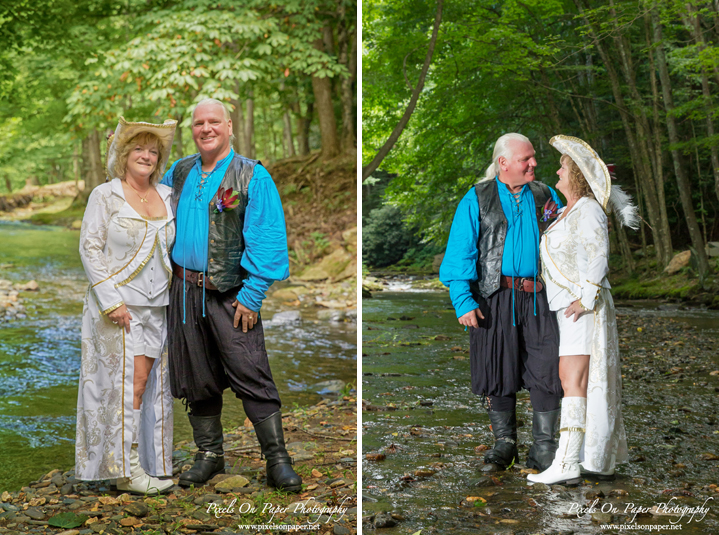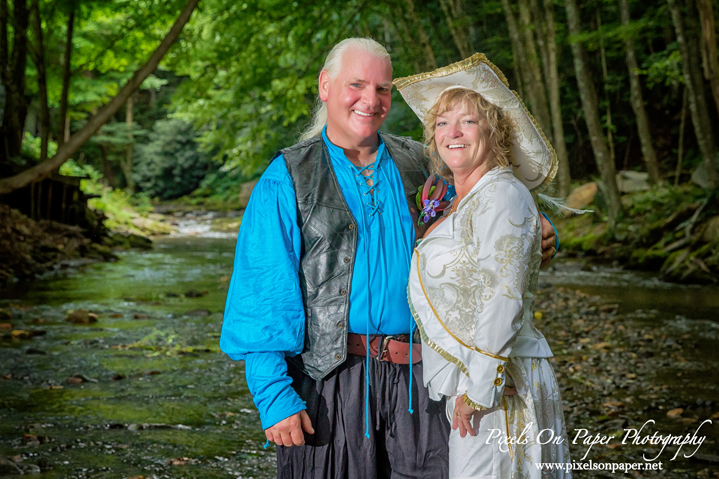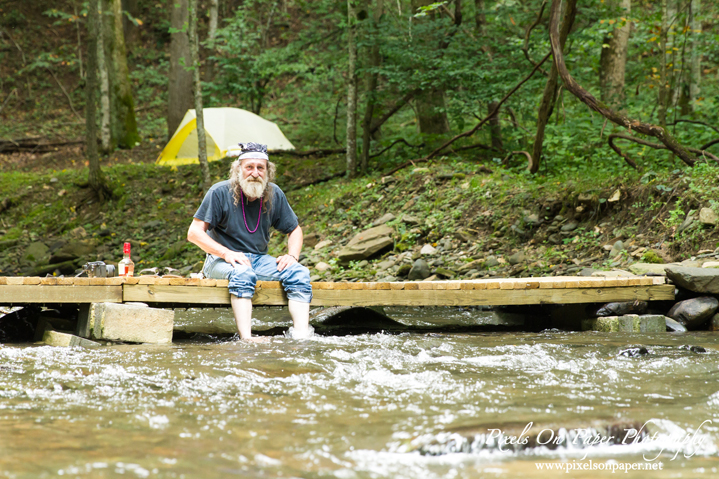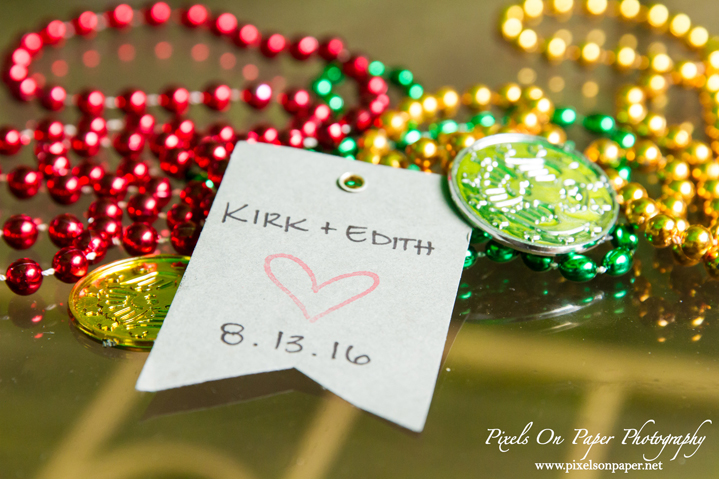 The party lasted late in the evening and a chef pal of the couple made Japanese rice hibachi for those staying up and hanging out. We had the best time. These 2 and their friends are a fun bunch of pirates and pirate-loving peeps. Here's to doing it your way, with your theme!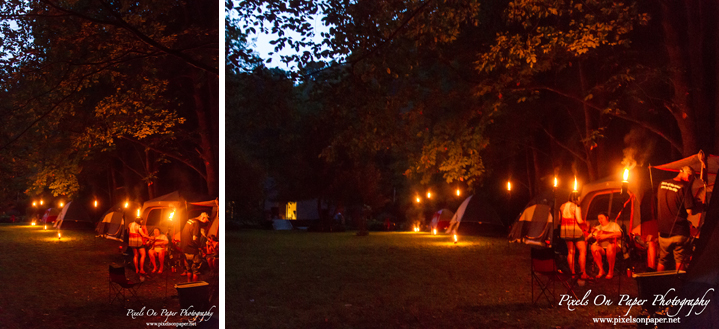 Whether your wedding is conventional or as non-conventional as Edith & Kirk's we would love to be part of it as your wedding photographers. Contact Pixels On Paper Photography so we can discuss your celebration and specific needs.
Save
Save
Save