Ocean, if you were to give, a measure, a ferment, a fruit of your gifts and destructions, into my hand,
I would choose your far-off repose, your contour of steel, your vigilant spaces of air and darkness,
and the power of your white tongue, that shatters and overthrows columns,
breaking them down to your proper purity.
– from The Wide Ocean, by Pablo Neruda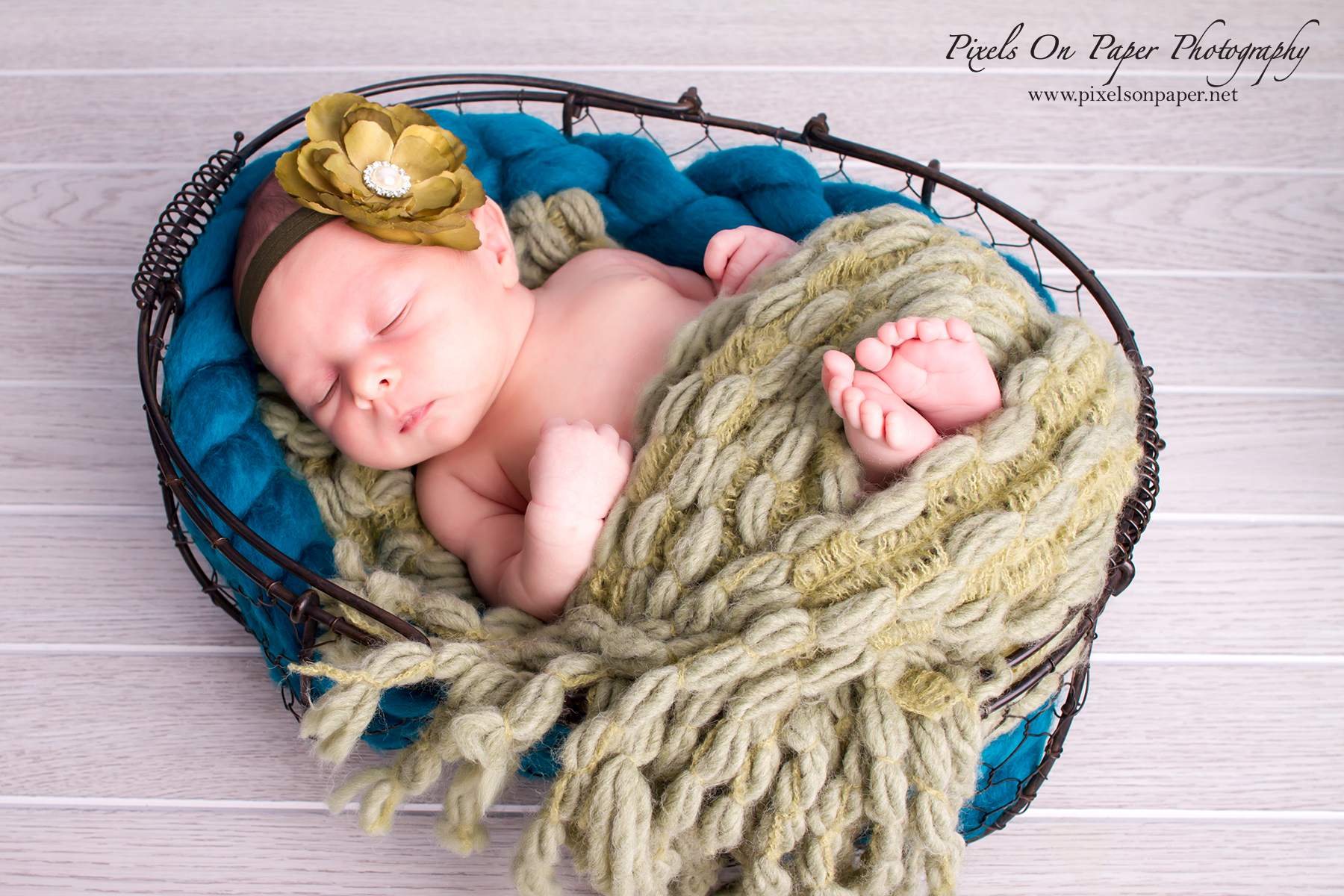 And here is Rayne, as if wrapped in seaweed and delivered directly from the sea. Even her name evokes refreshing water – a summer storm, a cool bath, a plunge into an adventure or just the way we all feel when running into the surf or diving into a pool and then reaching the surface for air – reborn. Rayne's mom, Kim, is a friend of ours and owns our favorite pet store, "Waggles" and she brought this little mermaid to us with a wardrobe bigger than most of us have before our 5th birthdays. (Kim's cool that way.)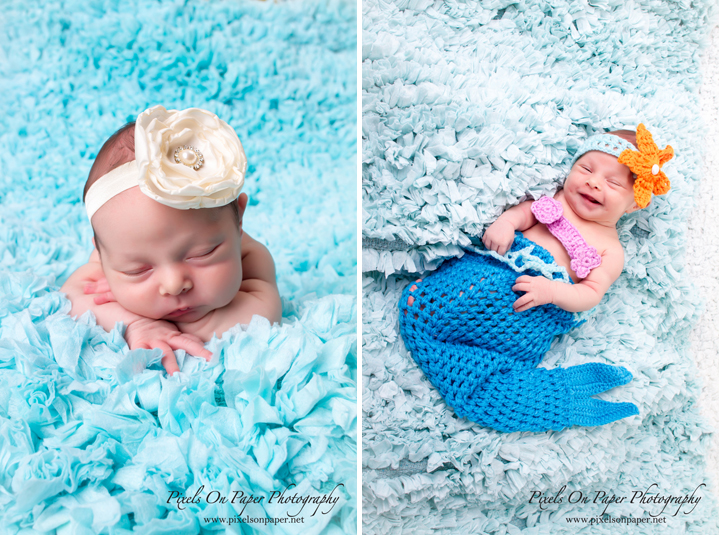 Awash (see what I did there!) in blue – sweet Rayne's portrait session was precious. She was this little bundle in sea foam and sweet baby freshness and ….. sleep. We love newborn portraits, because the babes are so stinking cute and mushy and perfect. Rayne's was the very definition of that kind of session at our in house studio. Placing her in little outfits or her birthday suit with a bit of cute bling was easy and tender.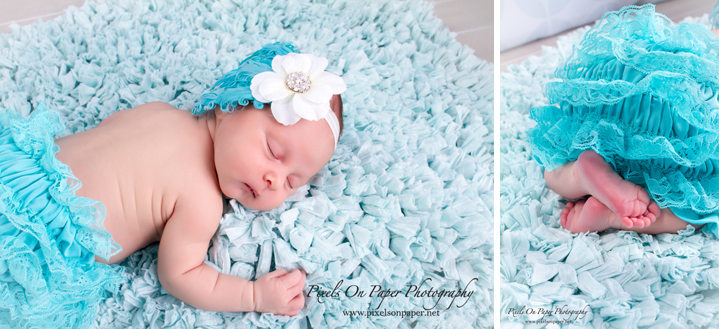 Check out the ruffles, the tush and the sweetness of this little surfer to be (maybe?). We always wonder what on earth these babes will think when they see themselves later, so we definitely cultivate strong relationships with all of our clients and relish watching newborns become toddlers, watching toddlers become kids and kids become siblings. The evolution is both spectacular and personally grounding. At Pixels, we do not take this lightly. We're the documentarians. We're the stewards of those bits of time that seem to disappear before you can find lost car keys or your cell phone.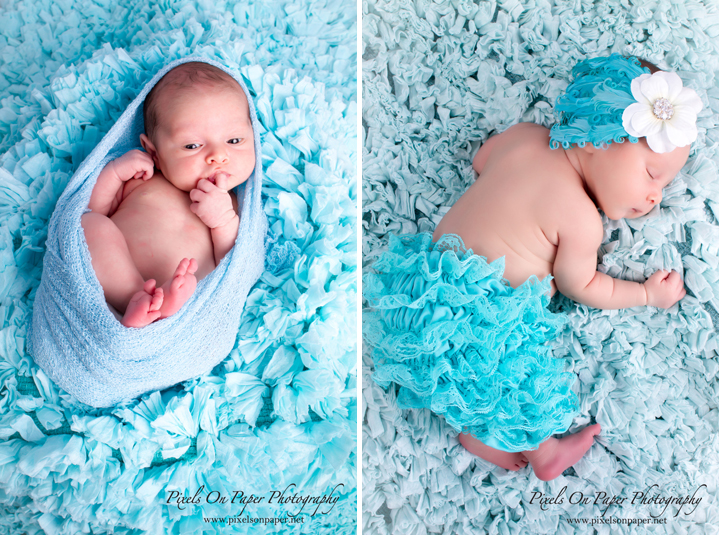 Creative photography is one of our specialties, whether you're a mermaid, bride-to-be, a family ready to snap a moment in time or just looking to capture something fun and smart about your life RIGHT NOW. Get in touch with us and we'll figure out how to get the right shots of you …. and we try only to get the good ones!