Becky and Jackson Rollins were wedding clients of ours and we took their newborn son, Brock's first professional portraits, so when it was time for his 6 month portraits session, the family – including their beloved Weimaraner, Shelby, made the trip from SC to our indoor and outdoor studios in Wilkesboro, NC. It's always so interesting (and entertaining) to see how infants have changed in only a few months and baby Brock was no exception. Maybe it's the bow tie, hard to say really, but he looked like a little man compared to teeny creature we first met in late 2014. The child on the left looks like he's hanging on for dear life until his next nap and the boy on the right looks like the maitre d at one of Brooklyn's finest Italian restaurants. "For you – the cannoli are on the house!"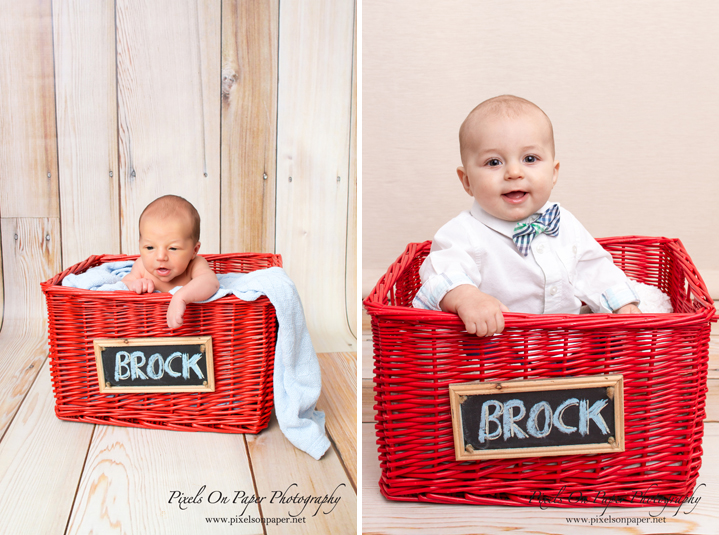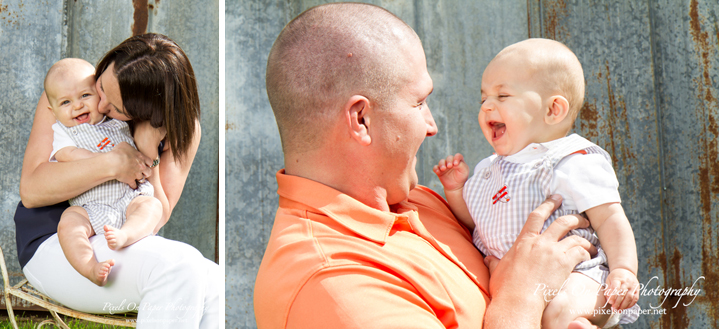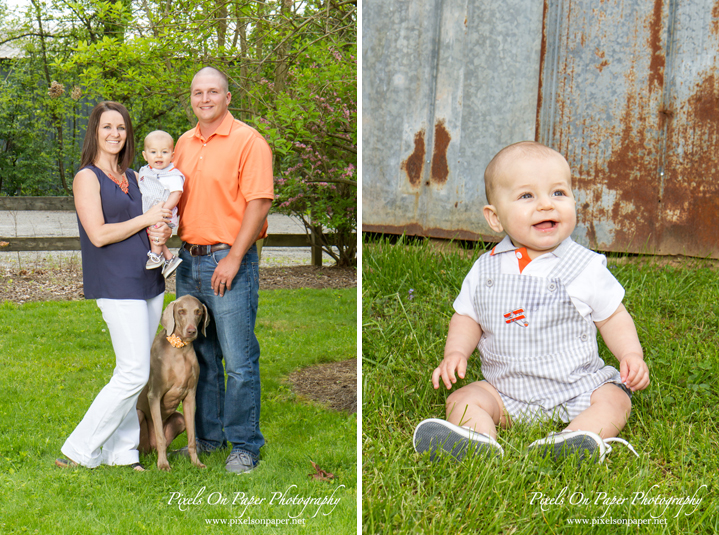 Becky, like several of our client moms, always brings great outfits for Brock and at this session, the little dude was dapper. In fact the whole family was coordinated and they are such a handsome group, photographing them was the best. Brock was animated, the dog stood still, the weather was perfect and the laughter was constant.
The Rollins' also love black and white photos, and display them prominently throughout their home, so we take time to make sure that there are images that translate well to black and white for them. We're thrilled that our portraits are not just given away and stored in albums but prominently hung.
We're looking forward to seeing this family again soon, with their pup in tow!