In the depth of winter I finally learned that there was in me an invincible summer. – Albert Camus
There's something about this little lamb in that hat. She could be a newborn arrival during a winter in Newfoundland, all cozy indoors, but soon to be ready for her first pair of snowshoes and later for her first real spring. She sort of embodies that phrase "long winter's nap" and we loved scooping her up from pose to pose as she dreamed spring dreams (maybe).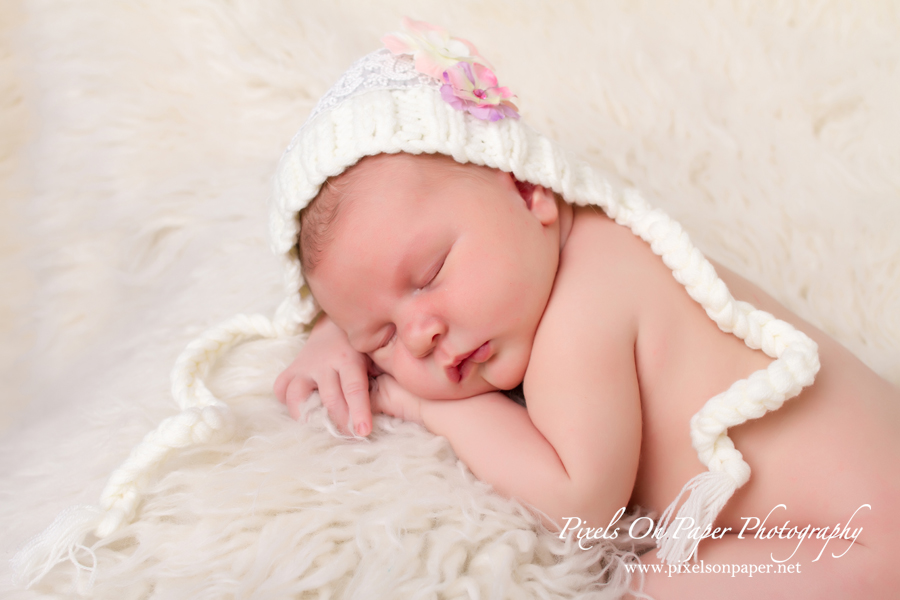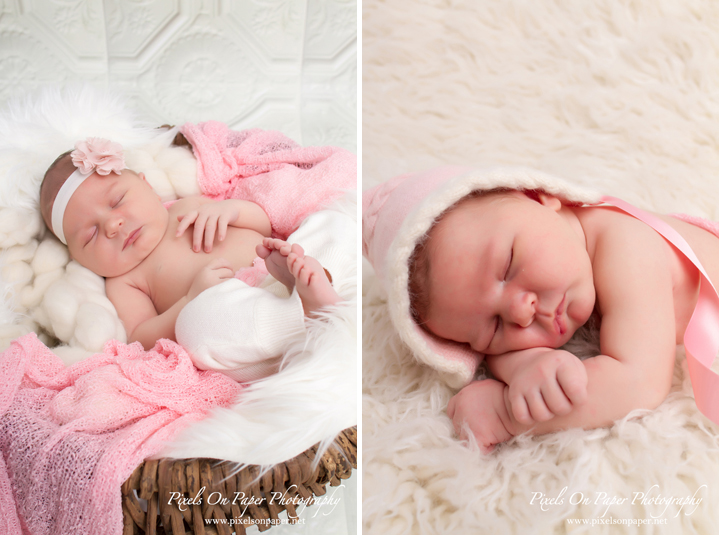 The pink bonnet worn above, by the way, has been handed down over 3 generations in her family and was one of the special touches they brought with them to the session.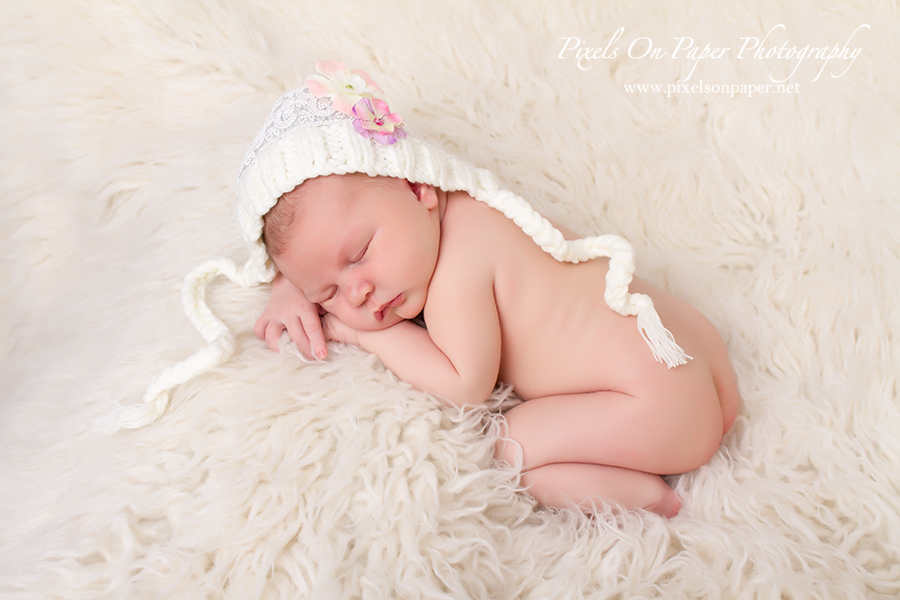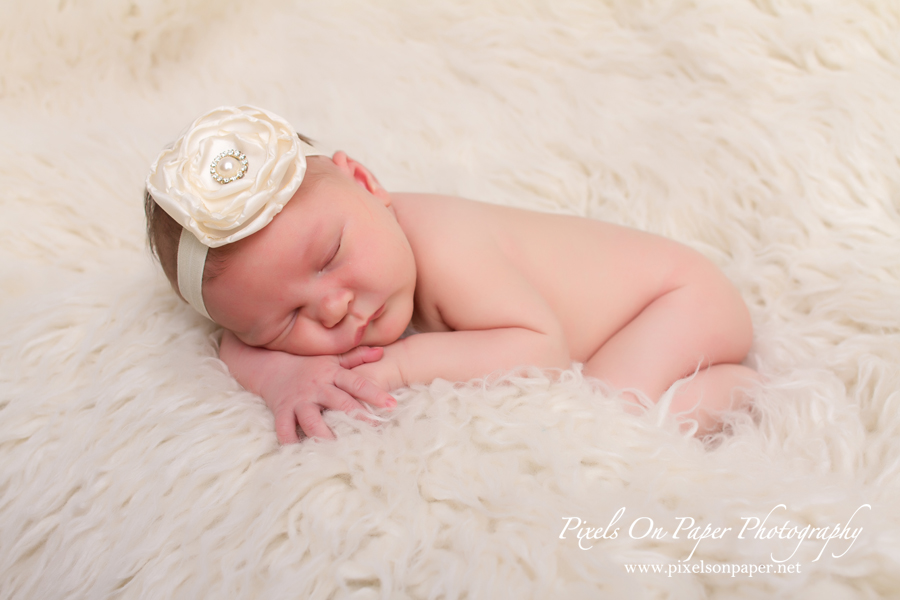 This little ones siblings are showcased in what looks like a spring dream – our favorite orchard – the first of April. Only a week before their little sister was born, we took these portraits of them. The family owns tons of gorgeous antique pieces of furniture and we incorporated several into the photographs of the kids. These two are so bright-eyed and photogenic; working with them was too fun.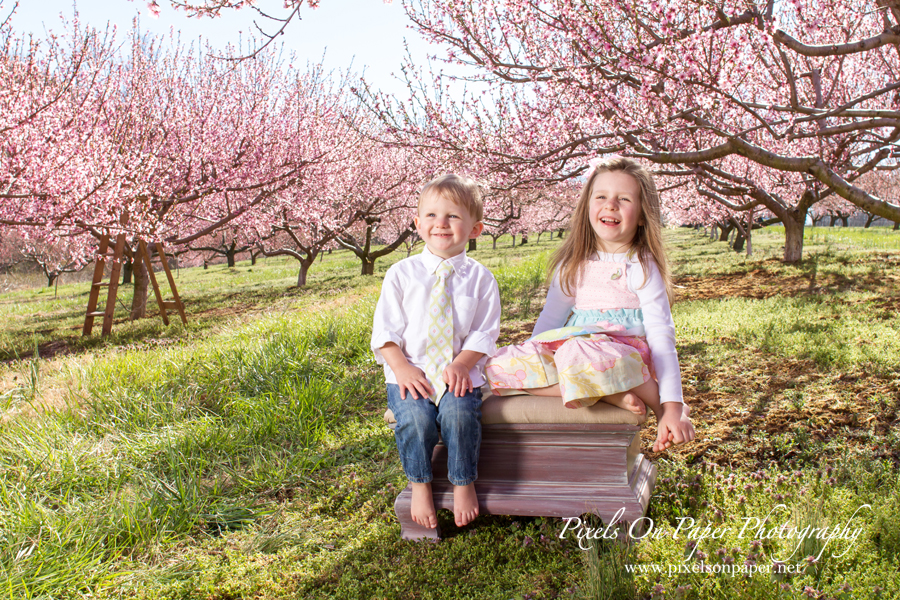 Two weeks after the orchard session, they all returned to our studio and seeing the three of them together was truly special. They were so calm and gentle with their new sister. We can only imagine the adventures this trio is going to have in the years to come. At Pixels, we use the word gratitude often and that is not an accident. New lives, expanded families, the beginnings of marriages, milestone occasions waltz into our lives and studio every week and we are overcome with gratitude. Grateful we get a glimpse into the lives and joys of others and that we've been tapped to document those moments. It is an absolute blessing in so many ways.