He's beat. Look at him. He fought the good fight, watched out for his brothers-in-arms, rescued those who needed to be saved and now, after some grub at the station, is racked out. He was trying to wipe down his gear when he gave up and that's when we snapped this. There's only so much a dude can do, you know? At some point, you just need to call it a day.
Conner belongs to these two below – Sierra & Casey Tevepaugh. We shot their amazingly cool wedding at Rendezvous Mountain State Park in Purlear, NC and it was memorable for so many reasons. They didn't overdue it, weren't overwrought about it and kept it personal and sweet. Some weddings are about hand-wringing and stress. This was NOT that wedding. They fell in love and got married. It was awesome. Simple, gorgeous, fun and surrounded by love, laughter and true celebration.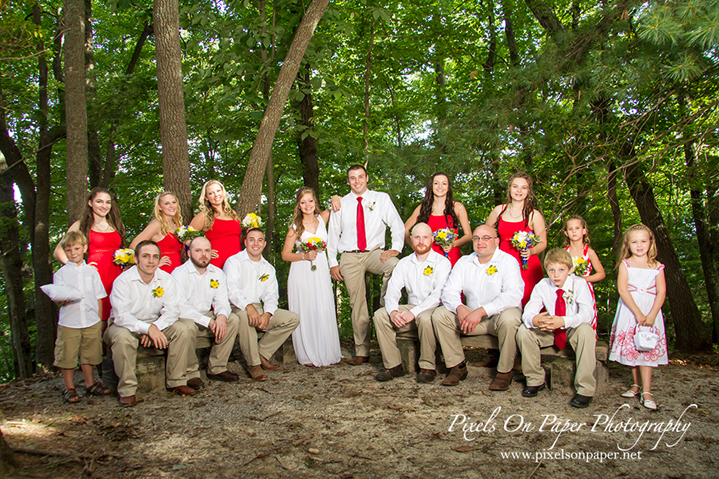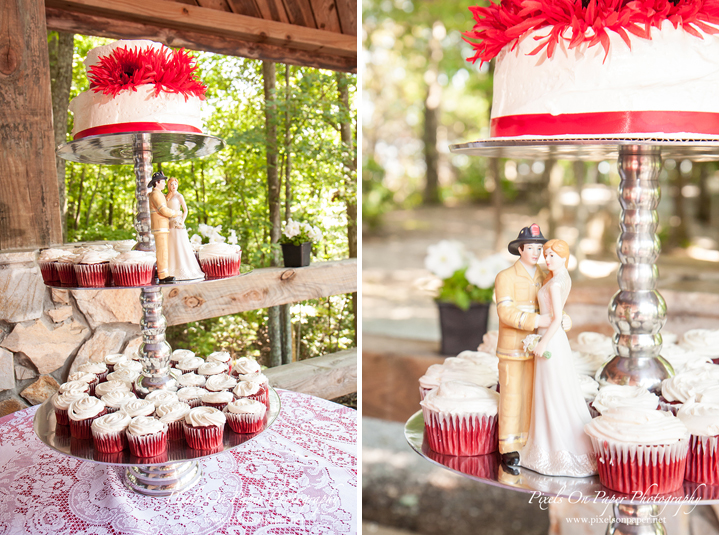 Casey is serious about his job as a volunteer firefighter. The term "die-hard" has been used to describe him and it's right on. Incorporating the firefighting theme into newborn son Conner's photo shoot was an easy choice. Clearly, this little creature is comfortable in that setting anyway.
The Tevepaugh family own a beautiful orchard and for generations they've been photographing family members among the blossoms, but also in handmade apple crates. Photos of the kids and grandkids in these hang in the orchard's store/barn to this day. Conner's great grandfather, Bob Walsh, crafted the wooden baby cradle seen below. Bob is a brilliant woodworker and Conner was placed in his creation for this shoot.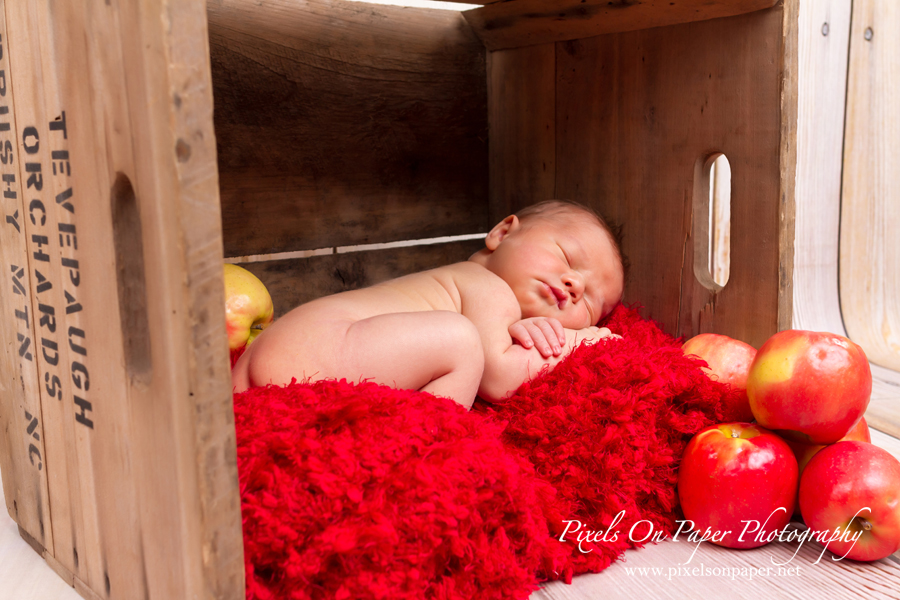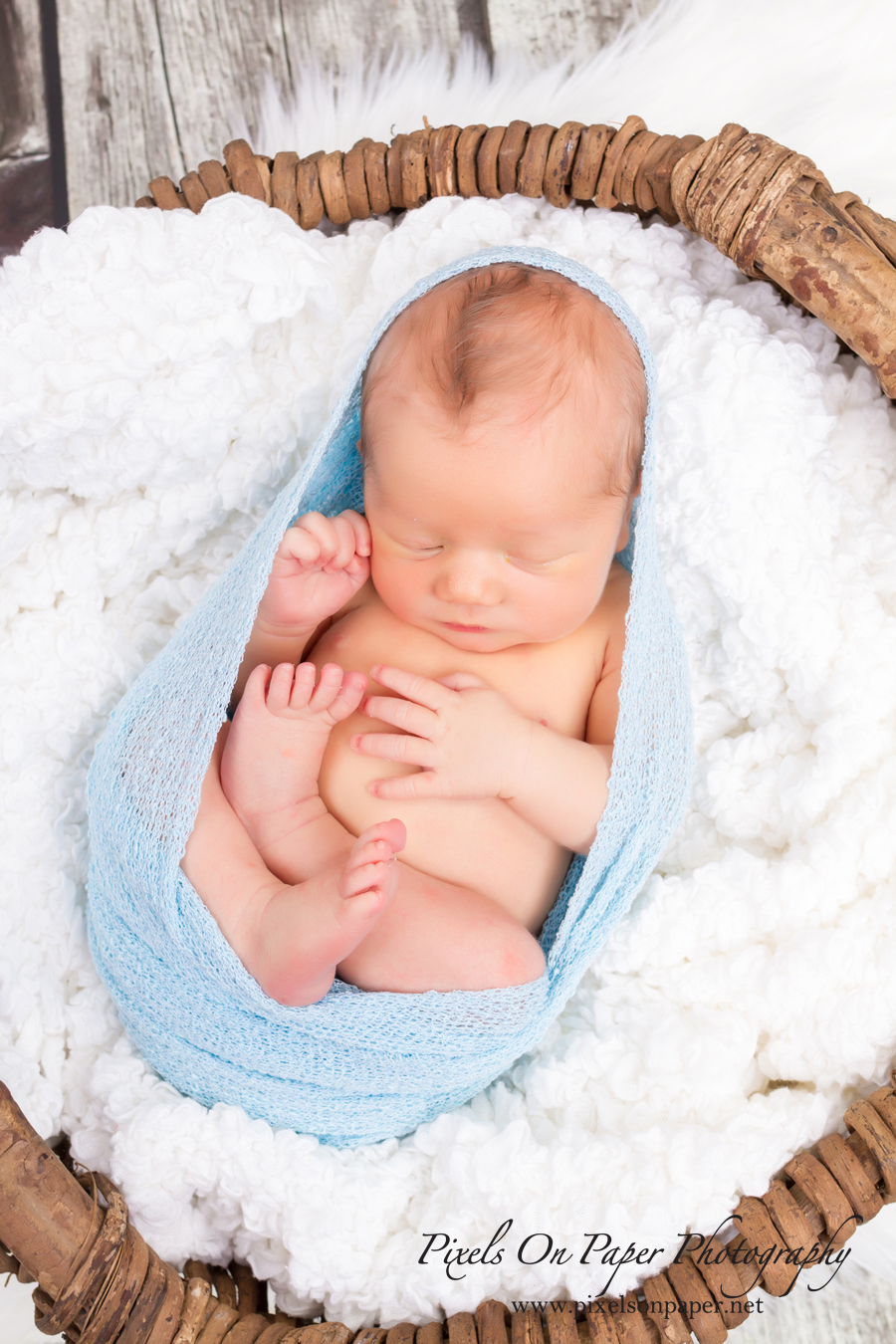 Fate (and poet Robert Burns) tell us that the best laid plans of mice and men often go awry. Conner may become a Titan of Industry and wear a suit every day. Or maybe he'll be a first responder like his dad or farmer like his Grandfather. Either way, his family will impart a love of nature, a desire to serve others, a sense of mirth and adventure and an understanding of how to be together and go with the flow. We LOVE the Tevepaughs and will love watching their family grow.
Pixels offers a photo shoot for newborns to ALL those couples who hire us to photograph their wedding. We're not mere shutterbugs. We love to capture your big day and, should you choose to start a family, we want to capture your baby as well. Family comes in a variety of forms, but we're in no matter what shape it takes.