On February 2nd, 1709, British sailor Alexander Selkirk was rescued after being marooned on a desert island for 5 years. His story inspired a book most of us read as kids … or at least we know it: it's the story of Robinson Crusoe. Real quick – young sailor, impetuous, adventurous, defied his parents and sails to Brazil and Africa and eventually is marooned on an island and completely alone. He survives, becomes skilled, grows closer to God, picks up a slave named Friday and is finally rescued. Good book, you readers out there.
What does this have to do with Flynn Alexander Lundy? Precisely nothing, except that Flynn was born on February 2nd just over 300 years later. And he's a boy. And with a name like Flynn, he's got adventure in him – we just feel it.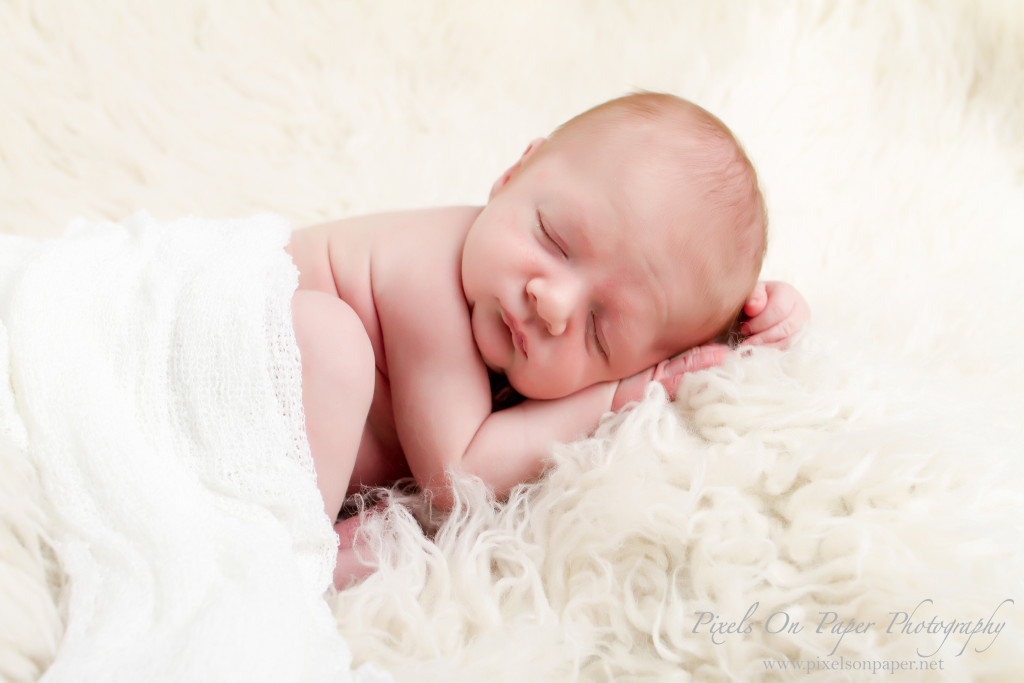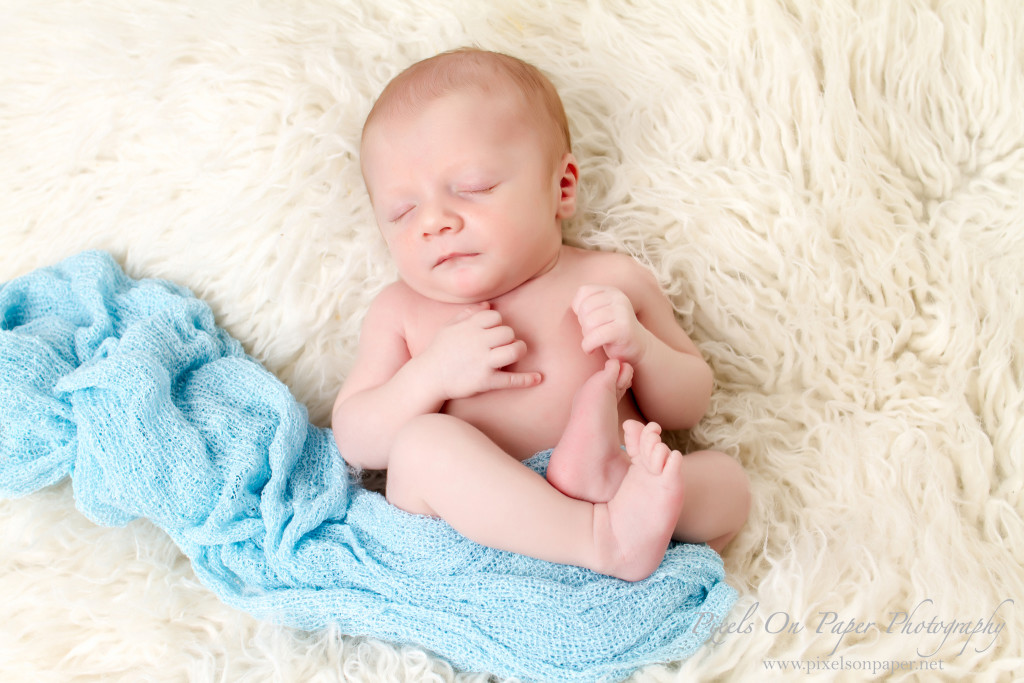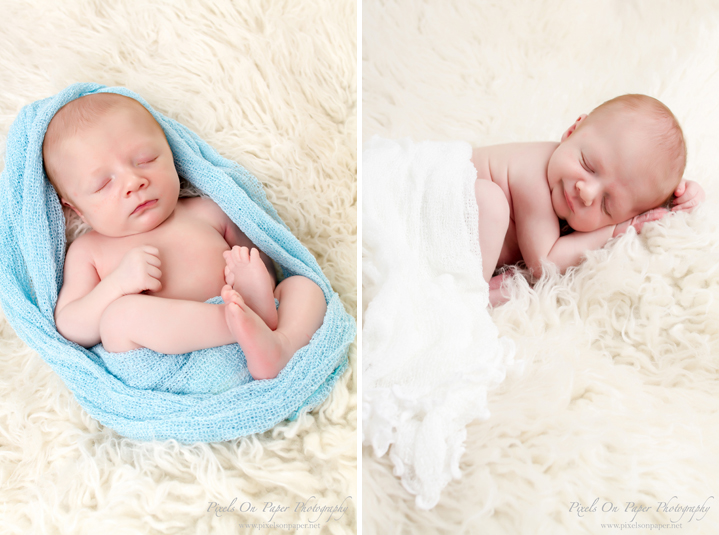 Kathren & Nathan Lundy (Flynn's mom and dad) are a couple we photographed for their engagement and beautiful wedding portraits. Prior to the session at our Wilkesboro studio, we asked that they send us photos of their home so we could coordinate backdrops for little Flynn. And there was the sea – in foam, in depths of green and blue and a little sailor to place among them. Their home was filled with color and matches their lively and fun personalities. We loved matching our backgrounds to their palette.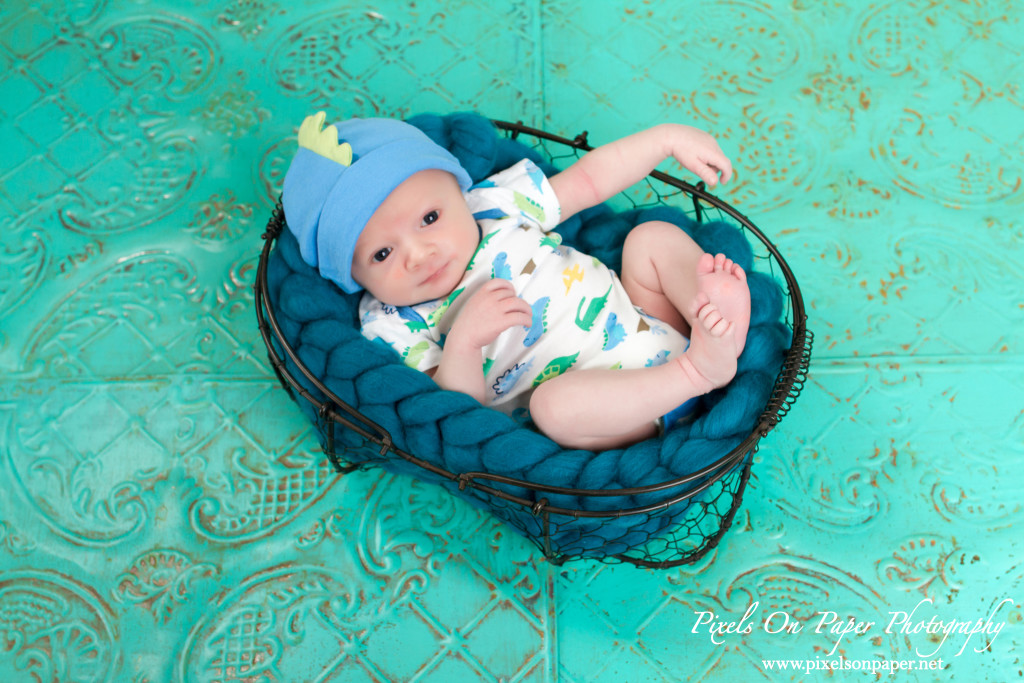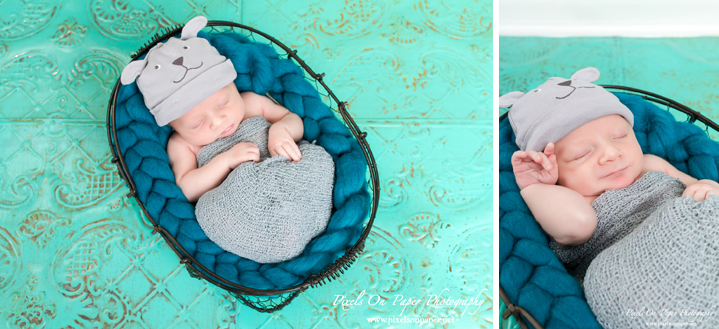 We look forward to photographing Flynn and his parents for many years to come. For now, he's resting up and dreaming of voyages far way.
We love family portraits whether they are set in the studio, the great outdoors, a specific location like the mountains or high country, or on our property in our outdoor portrait garden.Pixels on Paper photographs babies and kids, engagements and weddings, brides and special events and portraits of all kinds in our Wilkesboro, NC studio. We would be honored to meet with you, learn about you and your family and be a part of taking special portraits that will become, we hope, family heirlooms.